Are you into interactive games that give you feedback as you play? Then have a look at Nintendo Wii and Wii U games. In this article, you'll find out to download free Wii U and Wii games. We will also include some hacks on how to homebrew your console. Homebrewing your device will make it compatible with hundreds of thousands of games.
What Is Wii/Wii U?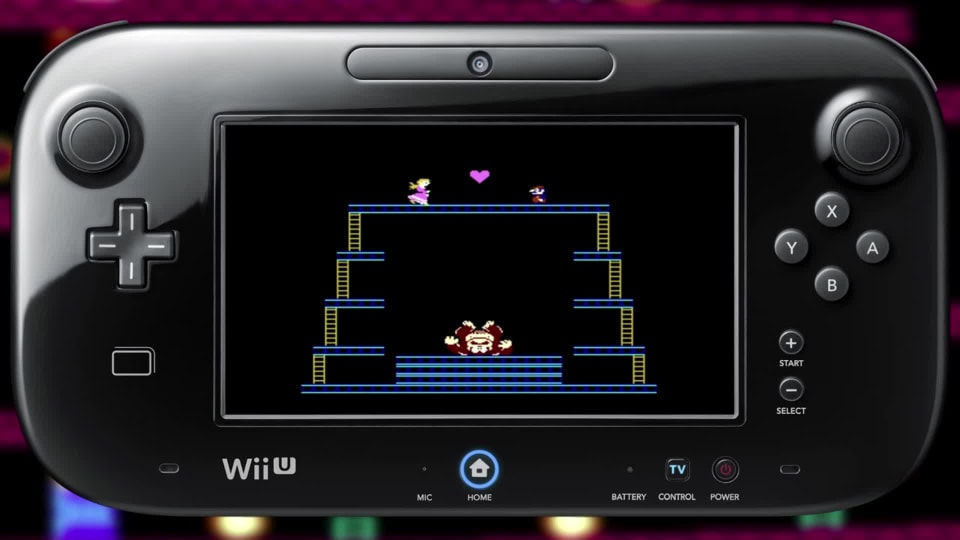 The Nintendo Wii is one of the most popular and bestselling game consoles of all time. This console may even be considered as more popular than its direct rival, the Xbox 360. It is an interactive and wireless remote console (WiiMote). It can sense the user's movements and vibrate as feedback. The WiiMote can connect to other input devices and be used as a joystick. Nintendo also sells many attachments for it, like the Wii Wheel and the Nunchuck, which allow the player to move freely. The wireless sensors can sense different movements and gestures like swings and swipes.
The Nintendo Wii U is the successor of the Wii that was released back in 2012. There are many upgrades found on the Wii U. It's the longest console in size to date, with a touchscreen LCD. It has a front-facing camera, two joysticks, speakers, and motion control and sensor, among many other new features.
Check out the console on Amazon!
What Is Homebrew?
Your Wii device must be "homebrewed" to easily install different software. These can be in the likes of console emulators and media players. This allows you to play independent games and game engines from old PCs. However, since Homebrew isn't an official system for Wii devices, there are some risks to it.
Homebrew can trigger a glitch in your device since it's not developed by Nintendo per se. But this makes your Wii or Wii U more versatile. You can access thousands of free games online and play them on your device with ease. Just copy game or media files to an SD card and insert it into your device and you're good to go.
Homebrew is completely free to download.
How to Install Homebrew for Wii and Wii U Controllers
To get Homebrew for your Wii or Wii U device, you must first connect to a network. To do this, go to the Wii Options Menu, then Settings. Go to "Internet," then "Connection Settings."

You will find the version number of your device in the upper-left corner of the screen. Take note of this version number as you will need it later on. Also note that Version 4.30 version is recommended, so update your device if needed.
In the console information, you will find your MAC address. Take note of your MAC address as well.
Downloading HackMii
On any computer, open any web browser of your choice. Search for LetterBomb or Hackmii official website.
Select your system version and enter your MAC address into the spaces provided. Afterward, check on the "Bundle the HackMii Installer" option. Click on any of the options: "Cut the red wire" or "Cut the blue wire." A LetterBomb zip file should start downloading into your local folder. Extract the file.
Insert your SD card into the computer slot or through an SD card reader. After that, look for your SD card on the file menu. Click on Format, and then click on the File System drop-down menu. Select Fat32 from the list of options then click Start.
Open the LetterBomb folder that you unzipped earlier. Copy all the contents of the folder and paste them into your SD card. You can also simply drag and drop the contents to the SD card. Once that's done, eject the SD card from the computer or card reader.
Installing HackMii on Wii Console
Insert your SD card into the Wii console. Take note that the SD card slot is located next to the disk drive or under the disk drive, depending on how you have your Wii set up.
Click on the Wii message board icon at the bottom-right corner of the main menu. Scroll through the options until you see the LetterBomb folder. (Note: The LetterBomb folder is a red envelope with a bomb symbol in front.) A coding script should run.
Wait for the notification that says, "Press 1 to continue." Click Continue, followed by the "Install Homebrew channel" option. Click yes to continue, then exit the system menu, You should now be able to see the Homebrew channel from the home page.
Installing the Games via SD Card
After all the files have unzipped, copy all the games from your computer to your SD card. Insert the SD card into your Wii device. Go to the Main Menu of your Wii and then go to the Wii Message Board. Look for the LetterBomb icon and Press 1 to continue. Press A, then navigate to install. Now, select continue and then press Exit. You can now start downloading free games from the internet and then load them into Wii. 
How to Download Free Wii Games Onto Wii Controller
You can download free Wii and Wii U games anywhere online these days. You just have to make sure that your source is safe. It's good to read reviews online to get the best options to download free Wii games. make sure that your downloads don't contain viruses or malware.
Loading Free Games into USB
You first need to have a USB hard drive and SD card ready and a WinRar or 7-zip for unzipping the game files.

Some of the sites you can get free Wii and Wii U games from are ROMs Games, Nintendo Life, and Vimm's Lair. Search and select the game of your choice.
Important note: Before you download the file, make sure that the WBFS file format is selected. The USB Loader GX on Wii doesn't accept ISO files. Wait for the download to finish and open your "Downloads" folder.
The next thing you want to do is to plug in your USB drive to your computer. At this point, you might want to reformat the USB drive to remove unnecessary files. To do so, right-click on the USB icon on the File panel and select NTFS file format. Create a new folder inside the drive and label it WBFS. Note: It's good to create separate folders for your ISO and WBFs game files.
Next, you'll have to return to the zip file that you downloaded. Right-click on the file, select Extract All Files, and then open the file through 7-Zip of other file extraction programs.  Select your USB drive then WBFS folder as the endpoint for the extraction. Select Ok to extracting the file and wait for the extraction to complete.
Offloading Game Into USB and then to Wii
Once the file has been offloaded to your USB, open up the WBFS folder. You should see a text document alongside the WBFS file. Delete the text document so that only the WBFS file remains.
Next, you'll want to rename the WBFS file to its game ID. To do this, open up any web browser any key in Game TDB. This should take you to the Game TDB website. Type the game that you are downloading onto the search bar. Click on any entry and then look for the game ID (i.e.R8PP01). Return to the WBFS file inside your USB and rename it to the code that you copied. You can also include the title for your reference plus the game ID.
Turn on your Wii console and navigate to USB Loader GX. Click on the Homebrew Channel and then Start. Go back to the main menu and load up USB Loader GX and click Load. The game that you have imported should appear on the screen.
Launching the WBFS Manager App
Download the installer for WBFS Manager onto your computer.
Plug in your hard drive or USB stick and then run the application.
Select the correct drive letter and then click on "Load."
Start looking for games to add into your USB. Click on "Browse," select the game of your choice, and then click on "Open."
Now, click on "Add to Drive" and wait for the file or files to finish copying. Once that's done, you can already eject your flash/hard drive and insert it into your Wii.
On your Wii, go to the USB Loader GX (pre-installed) then select "Start." Once it has finished loading, you should be able to see your new games on your Wii.
Select your game of choice and start it by clicking on the disk icon.
How to Download Free Wii U Games Onto Wii U Controller
If you can download games from your computer into your Wii, then you most certainly can do the same for your Wii U console. However, the process should be slightly different as we will be focusing on using a software called the Wii U USB Helper. We have divided the process into three parts, according to the categories of steps. Here go the steps to get your free Wii U games into your Wii U controller:
Installing USB Helper
Before we get to downloading any software to facilitate downloads, we need to set aside specific folders. On your computer, create a folder and then rename it USBHelper Downloads. Open the folder and create two sub-folders labeled "DL-Dec" and "DL-Enc."
Next, download the installer for Wii U USB Helper Version 1.2. Once that's done, install the program and then select the recommended version of 0.6.1.655.
Once installation is complete, make sure that the "Run USBHelper" option is checked and then select Finish. Agree to the terms and then select your region.
A pop-up window will appear asking you to select a folder to store your games. Select Browser and look for the created  DL-Dec folder. Another pop-up window will appear asking for your title key. Type in titlekey.ovh on the response bar then click Ok. Wait for USB Helper to load.
After it has loaded, you can start searching for games through the database.
Downloading Wii U Games With USB Helper
Browse for any game that you want to download right through USB Helper. Select a game and then click, "Add" from lower-middle panel followed by "Add update." A confirmation bar will appear for each of these options, and you need to select Ok for both. Next, select "Start downloading" to initiate the download.
Check the "Unpack" option from the list of options on the lower-right corner of the main tab. Select the destination where you want the game to install. In this case, we've assigned DL-Dec.
Once the download is complete, insert your SD card into your PC. Click on the option, "Copy to SD." Select the folders you want to copy. Make sure to check all three options: Game, Update, and DLC. Click on "Copy to SD" from the main panel.
Installing Wii Games Onto Wii U
Once the file has been transferred to your SD card, insert the SD card into your Wii U and then turn it on.
Look for the Homebrew option on the main panel. Go back to the main menu and load up USB Loader GX.
Select the games' folders you wish to install then select "Install." Select NAND or USB as the install location and then wait for the process to complete.
Close the Homebrew Launcher, after which you will find your game installed on the Wii U menu.
How to Download and Play Wii Games on PC
Playing Wii or GameStop games on your PC is also possible. However, you will need to use special software or emulator called Dolphin. Dolphin is an open-source Wii and GameCube emulator that supports the majority of games for both consoles. It's very good at running Wii and GameStop games and also lets you download support packs to improve graphics quality. Dolphin also ensures that your games stay in one place, and they also load very fast on the emulator. Last thing to note, Dolphin is compatible with Windows and macOS, with an older release available on Linux. Now that we've established the role of Dolphin for playing Wii games on PC, here are the steps to get it running:
Downloading the Dolphin Emulator
Open your browser and search for the official website of Dolphin Emulator.

Download the latest version of Dolphin emulator that corresponds to your computer's system requirements. Next, you must download the most recommended version for computers which is version 2.5.

Once the download had completed, you can now begin with the installation of the software. 
Installing the Dolphin Emulator
First, create a folder in your Documents named "Dolphin." Then, double click the ".exe." installation file.

Once the extraction window pops up, click the three dots beside the name. Now, go to "Documents" and click the "Dolphin" folder you created earlier, then "OK."

Before you can install the file, you'll need to extract Click on the zip file, right-click on the file and click "Extract." Navigate back to the "Dolphin" folder and double click the "Dolphin.exe" file and then select "Run Dolphin."
Once the software finished loading onto your computer, click on the Dolphin icon to open it. You will receive a pop-up notification asking to send data to developers. Click "Yes" if you agree and "No" if you don't want to send your data. From this point, you can personalize the settings of your Dolphin emulator and also upload games from your local drive.
Pairing the Wii Remote
Pairing your Wii remote with the Dolphin software will require a Bluetooth connection. If your computer doesn't have Bluetooth built-in, you will need to use a USB Bluetooth dongle.
Click on the Windows main toolbar and search for Bluetooth settings. Click on the toolbar and slide the toggle underneath Bluetooth to turn it on. When your PC is searching for Bluetooth devices, press the Sync button on your Wii remote.
Once your computer detects the Wii remote, click on the "Pair" option. A pop-up notification might appear requesting your passcode. Ignore the prompt and press "Next." Once the devices have paired, Dolphin will appear on a separate tab.
On the Dolphin software, click on the "Controllers" option. Under Wiimotes, click on the first drop-down menu and then select "Real Wiimote." After that, press the "Refresh" button under Real Wiimotes. If the pairing is successful, the remote should vibrate for a few seconds and the flare one light should light up. If this doesn't happen, repeat Step 4 until successful.
Now it's time to test the pairing. Click on any game on the main tab of Dolphin to run it. A series of instructions on how to properly handle your Wii console should appear, followed by the game itself.
Downloading Free Wii U Games on PC
For these steps to work, you will need to have Dolphin installed on your PC.
To start, download any Wii game that you want from online sources. You can refer to the more popular websites like ROMs Games, Nintendo Life, and Vimm's Lair. Make sure that the file format of the game WBFS and not ISO.
Create a new folder anywhere on your computer to store all of your game downloads. Locate the downloaded WBFS file and then copy-paste it into the dedicated folder. You can fill this folder with as many free games as you want.
Click on the "Config" tab then select "Paths." Select "Add" then navigate to the folder you dedicated for storing free games. Select the folder and then click "Add." All of the games contained in the folder should now be reflected on the Dolphin main page. From here, you can configure additional settings to improve graphics quality, control stick precision, and many more.
Final Thoughts on Free Wii and Wii U Games
We've covered all that you need to know to download free Wii U and Wii games and emulators, plus some tips and tricks! You can now get your favorite games with ease and play on your consoles. Although Wii and Wii U aren't new to the scene, they're still very fun and interactive to play. We hope this article helps all the game enthusiasts who plan on using their game consoles. Playing any game is a breeze as long as you follow our tips and tricks. So that wraps up our guide on how to download free Wii U and Wii games for different platforms.
If you're interested to learn more we have guides on how to download 3DS games via the Citra Emulator as well as how to download Fortnite and other Epic Games releases.