How to Download Games Easily [Steam, PC, Console Games]
Boomers see gaming as addictive. But, that couldn't change the fact that it is the most fun thing to do once you're in front of the screen. As we head towards the digital revolution, gaming becomes an integral part of a digital nomad's life. Digital distribution platforms are on the rise, hence finding a video game to play has never been easy. However, not knowing how to download games is a common pain amongst all gamers and wannabes.
In this article, we will guide you through the video games that best suit your taste and your ability. We'll also give you the tools you need to maximize your gaming experience. Ultimately, we will be providing you with guides on how to download games, may it be for your PC or console.
How to Download PS4 Games
Disclaimer
This information should not be interpreted as an endorsement of any mobile phones or any specific provider, service or offering unless it's stated. The content in this article including the data, infographics, pictures, texts, and other materials are provided as a convenience for our users. Should you have any uncertainties, please refer to the authorized website of the products and software respectively.
We do not take responsibility for the action taken by the reader based solely on the information provided in the article.
Where to Download Games for Free?
Gaming is unquestionably fun. But not all of us are willing to or can pay for a game we play for only a couple of hours. The good thing is, there are hundreds to thousands of websites where you can download games for free. Although considered illegal, those websites are gaining more traction for the free content they offer. Here are some of the most trusted websites where you can find an up-to-date version of your favorite games for free.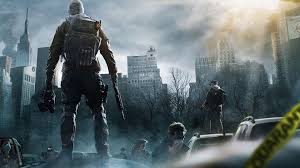 Skidrow & Reloaded
Skidrow & Reloaded is one particular site where you can find links of games you can download for free. It has crack-versions of different types of computer games which range from action and role-playing down to simulation and puzzle games. The games can be downloaded through torrent, ISO, Fit Girl Repack formats, and more.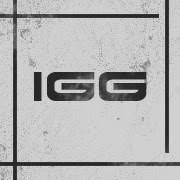 IGG Games
Similar to Skidrow, IGG Games also provides cracked games you can download for free via torrent and other direct links. Aside from providing access to hundreds of action and RPG games, the site also allows gamers to request games they need links to download.
The Pirate Bay
We may know of The Pirate Bay as a torrent site for movies and music. Surprisingly, this site also provides people with crack software and that includes your favorite computer games.
Thepiratebay is a torrent index that provides downloadable files of all sorts of digital content. Although it sparks controversies in terms of legality, the site remains to be the go-to place for people looking for free-content online.
Kickass Torrents
It may be a surprise to you, but Kickass Torrents remains a good source of crack games even though it has already shut down. The main website no longer works as the U.S government has already seized the domain. But to this day, some Kickass mirrors and proxy sites remain which provide access to online game resources.
Step-by-step Guide to Download Any Games for Free
Downloading torrent games is as simple as a few clicks. Just select the file you want to download from any torrent sites and you are a step away from gaming.
However, the games you download from torrent sites only give you torrent files, which are very small files that barely contain any data. To completely download the file you want, you have to install a torrent client on your computer. Torrent clients are programs you use to make P2P file sharing and downloading faster and more secure.
Before you proceed with downloading, you must also take note of important factors that may affect the process. Here are some tips on how to download games safely and with ease.
Secure a Reliable Internet Connection
Video games are relatively large files that need adequate internet to download. A strong internet connection will help speed up the download process of games.
Check the Games Installation Requirements
Always ensure that your system meets the installation requirements of the game you want. You can always check it on the description of the torrent game you want to download. Make sure that it is compatible with your computer's CPU, RAM (memory), and GPU (graphics).
Make an Initiative to Request in Advance
Check seeders and leechers on the game you want to download. It's important to check the number of seeders and leechers on the file you want to download. The term "seeders" refers to the number of the users sharing a file while "leechers" are the users downloading a file. Seeders must always be much greater than leechers. The higher the seeders are, the faster the download would be. But if there are only leechers and no seeders, the download rate will go down because there's no file to download to start with.
Run Diagnostics on The Downloaded Games
Run some diagnostics on the game you have downloaded. Not all torrent sites can be trusted as some of them contain viruses and malware. Before running the games you have downloaded, scan them first with your antivirus software to protect your computer and other files from being compromised.
How to Download Games onto PC?
PC is one of the most common devices for gaming. Over half of gamers around the world use the device in playing their favorite video games. That being said, it is safe to say that most gamers already knew the in and outs of downloading games for PC. But in case you are a starter in PC gaming, here's how to download games for your device from different digital game distribution platforms.
How to download Xbox Games on PC
<
Best Choice
Plant vs. Zombies Battle
★★★★☆
best choice
COD: Modern Warfare Xbox
★★★★★
Best choice
Harry Potter Lego Collection Xbox
★★★★☆
>
Microsoft's game distribution arm, XBOX, might have the largest catalog of games there is. What is more interesting is that it allows cross-platform play using Xbox consoles and Windows 10 PCs. How to download Xbox games on PC you ask? Well, there are several ways you can play Xbox games on your personal computer.
One way is to get them via Microsoft's "Play Anywhere." Just select the title you want to purchase from the program.  But here's the treat, Play Anywhere provides both Xbox One and Windows 10 version of the game you buy. In simple terms, you will get two versions of Xbox games in a single purchase when you get it through Play Anywhere.
The Xbox Play Anywhere Program covers only a select few games for now. But if you want to play other Xbox games on Windows 10, you can do it by streaming from your console to PC using the Xbox App.
How to download Mobile Games on PC
Downloading and playing mobile games on PC is easy with smartphone emulators. Depending on your preference you can have either Android or iOS emulators on your computer. Opening these tools is like unboxing a new smartphone. Through emulators, you can do the basic operations of an actual smartphone through your PC. If you want to play mobile games for instance, just go to Google Play or App Store, set-up your account, and mobile Gamesownload the games you want.
How to download Games for Citra
Citra is a Nintendo 3DS emulator that allows you to play Nintendo games on PC or Android phones. Installing the app on your device is easy — it works just like how you install other programs. But finding compatible games is the hard part. To run Nintendo 3DS games on Citra, they must be properly decrypted first. CIA files won't run on Citra as they only work on an actual handheld game console.
There are few sites where you can download decrypted ROMs for Citra. However, some of them tend to be sketchy and contain malware stuff. If you don't want to put your computer at risk, you can download CIA files and use tools on your computer to decrypt them.
How to download Flash Games
Flash Player will bid its goodbye by the end of 2020. Consequently, browsers will also be dropping support for the software. Although it may come as bad news for Adobe, the web development community sees the move as an end to a painful nightmare. What began as a hefty tool for delivering multimedia content, Flash Player has become a liability in the past year for its low performance and security issues.
With Flash Player phasing out, Flash games may also go extinct. If you are a fan of Flash's browser-based games, now is the time to download and keep a copy of them. Downloading Flash games is pretty simple. Just navigate the website that contains the game you want to download. View the page source and look for the link that ends with ".swf". Open the file link in a new tab and you will be prompted to download it. Once the download is complete, open with the file with your browser and you'll be able to play it even offline.
How to download Games from GOG
GOG is among the biggest players in the digital game distribution industry. It is famous for developing some of the epic video games of our childhood, from the time of Moonstone to Prince of Persia. Regardless of age, GOG games have an important room heart and in our PC.
Purchasing from the official website is the only legitimate way of downloading GOG games. The easiest way is to download games manually in a browser. Simply log into your GOG account, select the game you want, and download game installers for offline backup. Some games may contain multiple parts. You have to download all the files before you can install the game you want on your computer.
GOG games contain large files, that's why downloading them may take some time. You can use GOG Downloader and GOG GALAXY to optimize download speed.
How to download Steam Games
Steam started out as a digital distribution service that provides updates for Valve games. But today, it turned out to be one of the most successful distribution platforms for both free-to-play and pay-to-play video games.
If you wonder how to download Steam games, here's a simple guide. One must first have an account and a Steam app on PC to do that. After logging into your account via the Steam app, simply locate the game you want to download. For pay-to-play games, you will initially be prompted to install and download them. But for purchasable games, just follow a few steps like providing your banking credentials before hitting the purchase button. You can find all the titles you own on the Steam App library. Just hit the play button next to each title and the game you want will launch.
Games Download Tips & Tricks
It's not always the case that downloading a game is as simple as a few clicks. Sometimes it works in a more sophisticated way wherein you'll require external plugins and software installation to get the job done. Ultimately, it all depends on the type of games, compatibility, and more.
How to install cracked steam games on PC
A bunch of Steam games is free. In fact, free-to-play games like Dota and Paladins are the most popular titles on Steam. However, despite the availability of F2P games, pirating titles from Steam remains a big challenge the platform is facing.
Steam games have DRM protection — the reason why you can't play them directly on your windows and out of the Steam app. People, however, find ways to break this protection and manipulate software programs. Known as cracking, it involves the removal of some features and annoyances in a software. But more than that, cracking aims to remove the copy protection of a program. This will enable installation on multiple devices without repurchasing the product.
Similar to other crack software, you can find crack versions of Steam games on torrent sites. However, you can also make a crack version of these games by yourself using a software cracking tool for Steam. You can use this tool to collect game patches from the Steam app and add it to your library without purchasing them.
How to update cracked games
Crack versions of games do not have support from the developers. This means they won't receive updates and patches from the original distributor. If you want to get an update, you have to wait until someone uploads a crack of the updated version of the games you want. You can reinstall them on your device once they are available.
Best Free Games
How to Download Video Games on Console?
Next to PCs, consoles are the next common tool for gaming. In contrast to PC gaming, consoles are easy to set up and maintain. They don't require much technical know-how and having fun is as easy as opening the box. With its simplicity, consoles are gaining more users. By the end of 2021, the number of console gamers is expected to grow to 677 million worldwide. This means that the download rate for console games would likely grow as well.
How to Download Wii Games
<
Best Choice
Super Mario Bros Wii
★★★★★
Best Choice
 Mario Kart 8 Wii
★★★★★
Best choice
Minecraft Story Mode Wii U
★★★★☆
>
Wii is the seventh-generation console of Nintendo. The device comes with a hand-held remote control that detects 3D movement. At the time of its release, Wii directly competes with Microsoft's XBOX 360 and Sony's PlayStation 3.
Sadly, Nintendo has already pulled its plug on the Wii Shop Channel and Wiiware. Since January 2019, it is no longer possible to purchase and download Wii games. But users can still redownload the games they purchased prior and transfer them to Wii U, the successor of Wii. If you want to download games for Wii U, you have to purchase them from the Nintendo eShop. But unlike Wii, Wii U has fewer titles. Lots of games for older Nintendo systems are no longer available on the platform today.
To download games for Wii U, visit the eShop using your gaming console then navigate the game you want to download. Before purchasing the game you want, make sure you have enough eShop funds. You can add funds using a Nintendo eShop Card or a credit card. Once you have enough funds, just follow the screen-prompts, proceed to payment, and download the game you bought. Here's the best Wii U Games you can consider downloading.
How to Download Nintendo Switch Games
<
Best Choice
Luigi's Mansion 3 Nintendo Switch
★★★★★
best choice
The Legend of Zelda Link's Awakening
★★★★★
Best choice
Mario Kart Deluxe 8 Nintendo Switch
★★★★★
>
Nintendo Switch is considered to be the most recent gaming console. Aside from being a home console, the system can also be used as a portable device that allows users to bring the thrills of gaming outdoors. Its game titles are generous too. There are over 2105 games available for this gaming console, although its 32 GB memory might limit your game downloads. Nintendo Switch games are available in both digital form and cartridges.
Before you can download games for Switch, you first have to connect your console to your eShop account. From here, the workaround is completely similar to how you download games for your Wii U console. Open eShop on your Switch, search the game you want to purchase, make the necessary payment, then download.
How to Download Games on PS4
Sony will be releasing what could be the last generation of PlayStation by the end of 2020, the PS5. The good thing is, it has backward compatibility with PS4 games. It wasn't yet clear whether you can download PS4 games directly from the next-gen PlayStation. While that feature is still uncertain, you might as well download your favorite PS4 as well as the most popular PSVR games.
Before you can download PS4 games for your console, you have to purchase them first on the PS Network. Similar to how you purchase other products online, you have to provide your credit card credentials or PSN gift card if you have one. To add the games you own on PS4 launcher, go to the "Library" then select the "Purchase" folder. Select the game you want and press "Download".
How to Download dS games on 3DS
3DS is a modern GameBoy. This handheld game console has a stereoscopic 3D feature that gives your gaming experience depth. It also has the Spotpass and StreetPass feature which allows users to gain content from the Internet and exchange data between 3DS systems, respectively.
Over a thousand games are available to play using 3DS, including games from its predecessor Nintendo DS. But to play DS games on 3DS, you should get a WEP connection. DS games are not compatible with WPA security, that's why they won't work online if your console uses a WPA connection.
There is no clear way of downloading DS games directly to a 3DS console. DS games are not available on 3DS eShop, that's why downloading DS on 3DS is impossible. The easiest way to play DS ROMs on 3DS is to use a flash cart. To do this, you have to copy the NDS ROMS to your 3DS' flash cart and run them on your console. However, DS games may appear differently on 3DS consoles as they have different screen resolutions. To fix this, press "Select" and "Start" at the same time then click the DS game you want to play. It should play in the correct resolution.
Other Platforms to Download Games
How to download Games on Ti 84 Plus Ce
You may see Ti 84 Plus Ce nothing but a graphing calculator for students. Surprisingly, this device has a lot of hidden features you can use not only for solving hardcore math equations. It also supports fun games.
You cannot download games using the Ti 84 Plus Ce. To add games to the device, you have to download them on PC and transfer them to your calculator using TI Connect CE software. Once you have the game you want, connect your Ti 84 Plus Ce on your computer, launch the TI Connect CE then select calculator explorer. Simply drag 84pce games inside the TI Connect CE software to send them over your calculator. You can find and launch 84pce games from the program menu of your calculator.
How to download Games on PSP
Before you can download games for PSP, you have to purchase them first on the PlayStation store. You must also activate your device and connect it on your PSN account so it will be able to receive updates on the content you buy.
To install the games you own on PSP, connect your PSP to the internet and head out to your device's Download list. From there, select the title you want to download. Once the file is downloaded, it will automatically install on your PSP. You can view your PSP games on the memory stick.
Why Do I Need A Gaming VPN to Download Games?
You may be thinking about what VPNs have to do with gaming. Well, there's a lot. But, restricted access and security are obvious reasons why expert gamers use gaming VPNs.
Not all games are available globally. Some are geo-restricted, that's why there are games that don't work in other regions. In this instance, VPNs help by unlocking access servers to unblock games that are originally not available in your location.
Gaming VPNs also helps increase security against DDoS attacks which pain most gamers. Multiple requests and pop-ups are very distracting, let alone insecure when playing video games. VPNs block these threats by hiding your true IP address with external servers. By hiding your IP address using a VPN server IP, you wouldn't be vulnerable to DDoS attacks as hackers don't have your address.
How to Set Up a gaming VPN
The first step in setting up a gaming VPN is to choose the VPN provider. It may sound simple to you, but choosing a VPN that works is far from easy. When choosing a VPN provider, always look into security and privacy features. Once you find the VPN client of your preference, download and install it on your computer.
After installing the VPN client, choose a server location to bypass geo-restrictions. Remember to choose a server located in the country you want to receive content from. Lastly, switch on your VPN to connect to the server you chose and start playing.
Best Gaming VPNs
Here are some VPN service providers that will optimize your gaming experience. Learn more about the criteria needed and how to choose the best gaming VPN. 
NordVPN
NordVPN is excellent against bandwidth throttling, malware attacks, and DDoS attacks. It also unblocks geo-restricted games with its spread out fast and secure server coverage. The best part, it's reliable to keep your connection secure to prevent disconnection while you're in-game.
ExpressVPN
ExpressVPN provides over 3,000 servers in 94 countries for PCs and mobile departments. Try ExpressVPN's full arsenal for a whopping 30 days without spending anything. See for yourself what this service is about.
CyberGhost VPN
CyberGhost also provides features tailored to common gaming needs such as DDoS protection.
Conclusion
Being a true gamer is far from just mastering the gameplays. It digs deeper into the technical know-how of downloading games for every device. Without that, one can hardly survive in the gaming world. This guide aims to help you be the best gamer you could ever be.
FAQs
Why do my PC games keep crashing?
There are plenty of reasons why your PC games could be crashing. A typical reason is your laptop or PC may not be updated. In any case of uncertainties, make sure you back up your programs and files before clicking on the software updates. Otherwise, you might be running into memory problems. A quick way to fix this problem is to just give your PC a break and reboot. In certain cases, your extraneous software and antivirus might also be the reason for the game crashed. All you need to do is by disabling these programs to run while you're gaming.
What games can my PC run?
Before you download any games, a good question to ask if your PC is able to run these games at all. The best way to check if it's really working, you'll need to ensure your intel graphics. Try to make sure it's sufficient to run the games you're planning to download, especially for those graphically demanding games. Next, look up the system requirements for the game you want to run. Alternatively, you can do an automatic system compatibility check via Can You Run It.
How many games are on Steam?
As of now, there are approximately 34,000 games on Steam. However, with over a billion accounts registered on Steam, there's about 40% of the games on steam are yet to be played.