mwaibel is currently certified at Master level.
Name: Markus Waibel
Member since: 2006-12-02 10:21:01
Last Login: 2015-05-20 08:16:54
Homepage: http://www.mwaibel.info
Notes:
I'm a member of the Robots Podcast. For more info, take a
look at the Robots Team page or my homepage.
Articles Posted by mwaibel
Complete list of articles by mwaibel
Recent blog entries by mwaibel
Robots Podcast #234: IASP 2016 (Part 2 of 3): Trik Embedded Platform, with Roman Luchin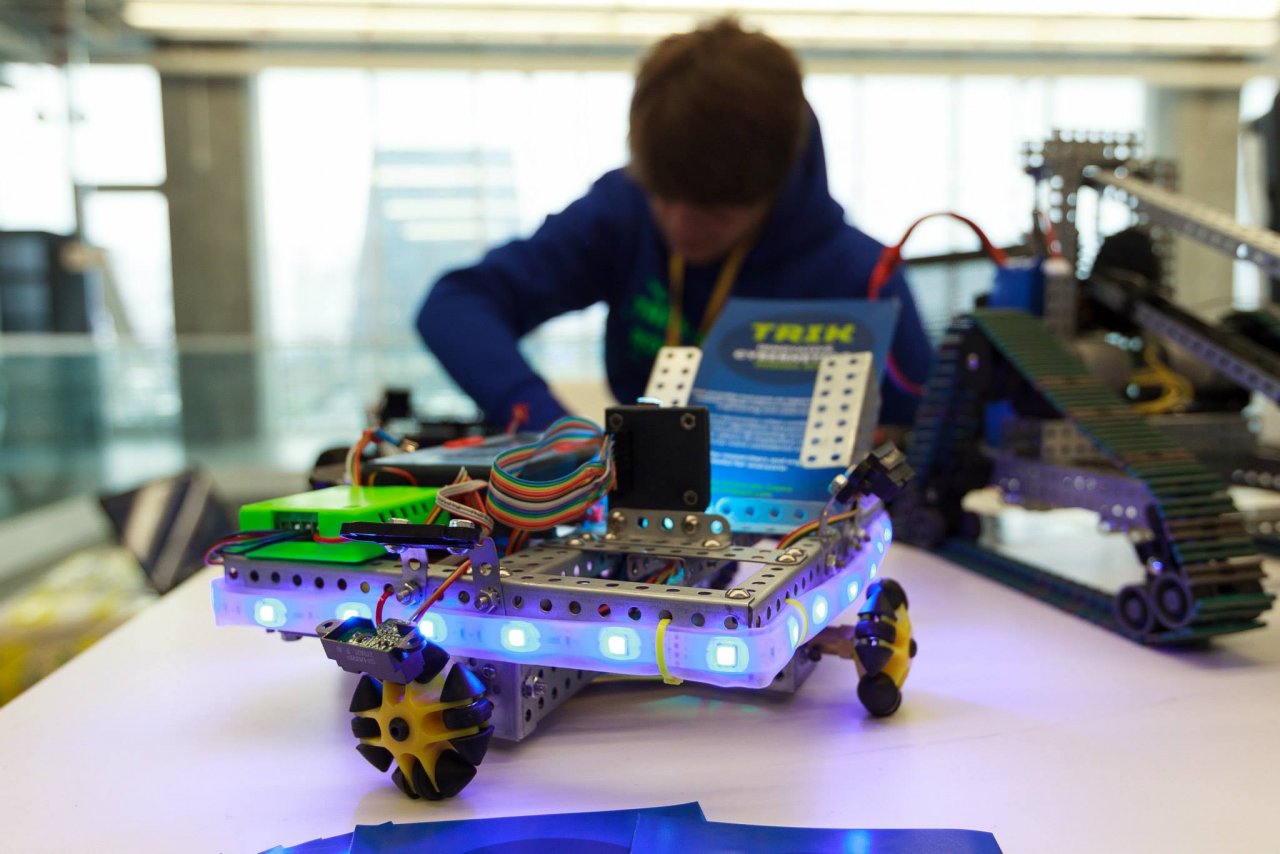 In this episode, Audrow Nash and Christina Brester conduct interviews at the 2016 International Association of Science Parks and Areas of Innovation conference in Moscow, Russia. They speak with Roman Luchin, CEO of CyberTech Labs., about a robotics development platform called Trik. Trik is intended to be an intermediate step when learning about robotics between Lego Mindstorms and programming on an embedded platform. Trik allows users to program with a graphical interface by ordering blocks. These blocks contain code in several common programming languages (python, F#, Pascal, etc.) and the code can be modified directly.
This is the second of three interviews from the conference.
Robots Podcast #233: Geometric Methods in Computer Vision, with Kostas Daniilidis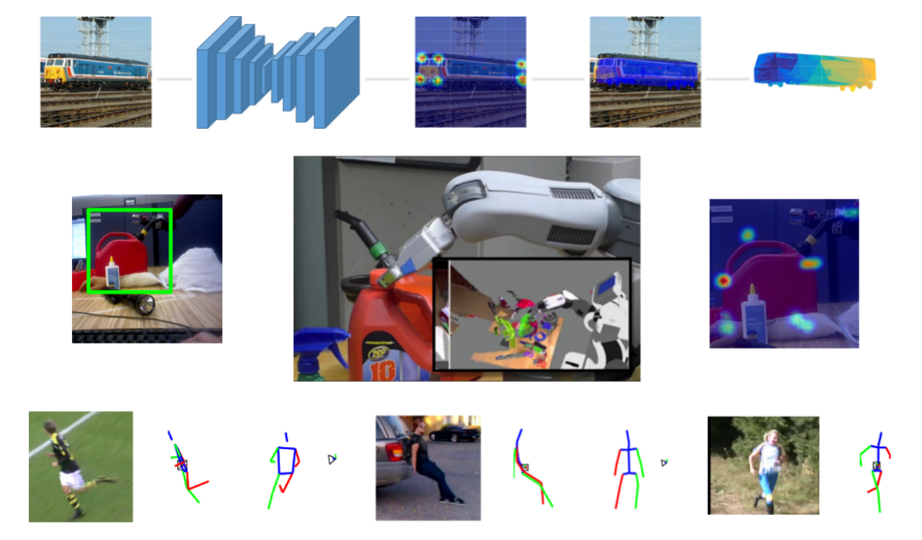 Transcript Below.
In this episode, Jack Rasiel speaks with Kostas Daniilidis, Professor of Computer and Information at the University of Pennsylvania, about new developments in computer vision and robotics. Daniilidis' research team is pioneering new approaches to understanding the 3D structure of the world from simple and ubiquitous 2D images. They are also investigating how these techniques can be used to improve robots' ability to understand and manipulate objects in their environment. Daniilidis puts this in the context of current trends in robot learning and perception, and speculates how it will help bring more robots from the lab to the "real world".  How does bleeding edge research become a viable product? Daniilidis speaks to this from personal experience, as an advisor to startups spun out from the GRASP Lab and Penn's Pennovation incubator. (more…)
Syndicated 2017-04-30 07:00:00 from RobohubRobots Podcast – Robohub
Robots Podcast #232: Kickstart Accelerator, with Roland Siegwart and Matthias Hüni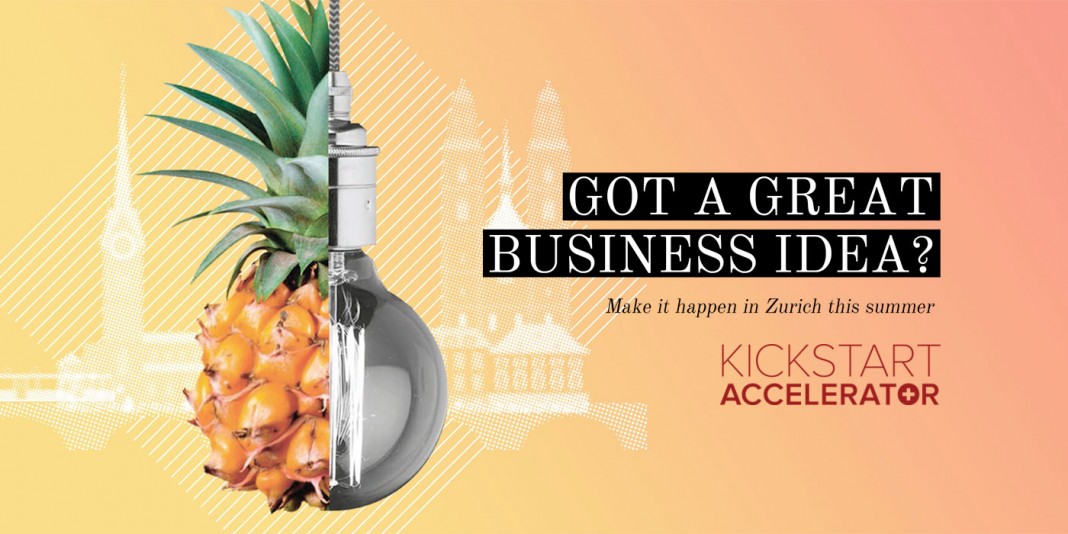 In this episode, Audrow Nash speaks with Roland Siegwart and Matthias Hüni about Kickstart Accelerator, a Swiss Startup Accelerator. Siegwart leads the Autonomous Systems Lab at ETH Z ü rich and is one of the initiators of Kickstart Accelerator. Hüni is the vertical lead of the Smart and Connected Machines at Kickstart Accelerator and is involved in the program's operations. Kickstart Accelerator seeks to provide international entrepreneurs with an inlet to the Swiss ecosystem, including connections to industry and academia.
Syndicated 2017-04-17 07:00:00 from RobohubRobots Podcast – Robohub
Robots Podcast #231: CUBE Tech Fair, with Torsten Oelke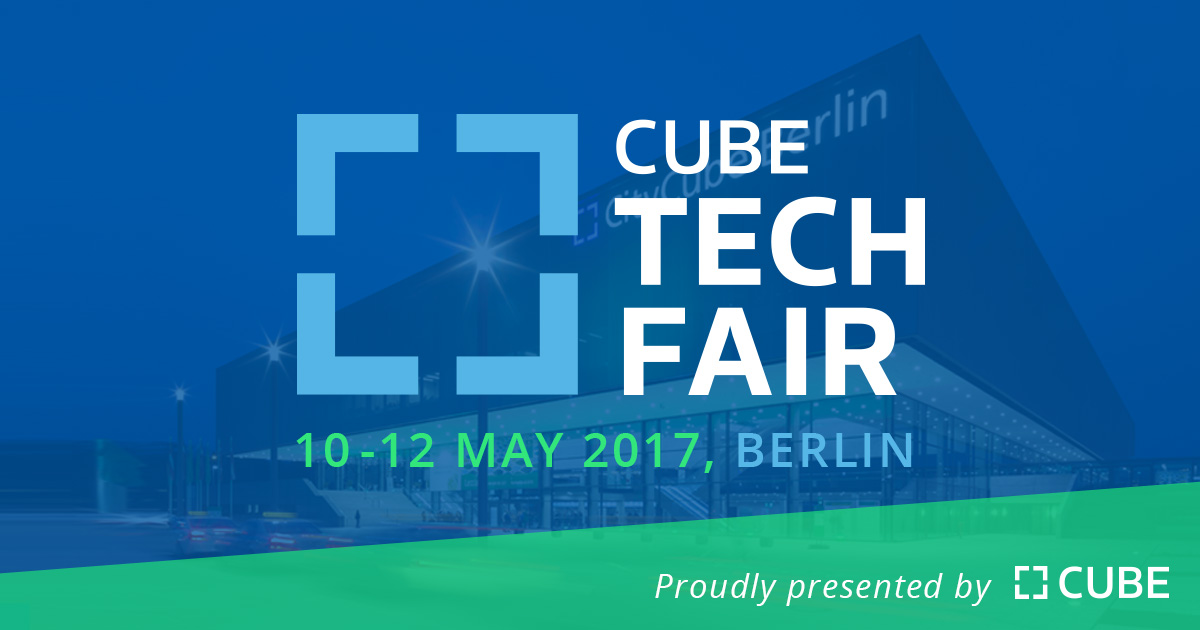 In this episode, Audrow Nash speaks with Torsten Oelkes, Executive Chairman of CUBE, about the CUBE Tech Fair. The CUBE Tech Fair is a conference that takes place in Berlin in May that seeks to facilitate connections between companies. The Tech Fair also features a start up competition where the winner will be awarded € 1,000,000 without exchange of equity or debt. In this interview, Toresten talks about CUBE's business model, the robotic companies they're affiliated with, the CUBE Tech Fair, and the € 1,000,000 prize.
Syndicated 2017-04-02 07:00:00 from RobohubRobots Podcast – Robohub
Robots Podcast #230: bots_alive, with Bradly Knox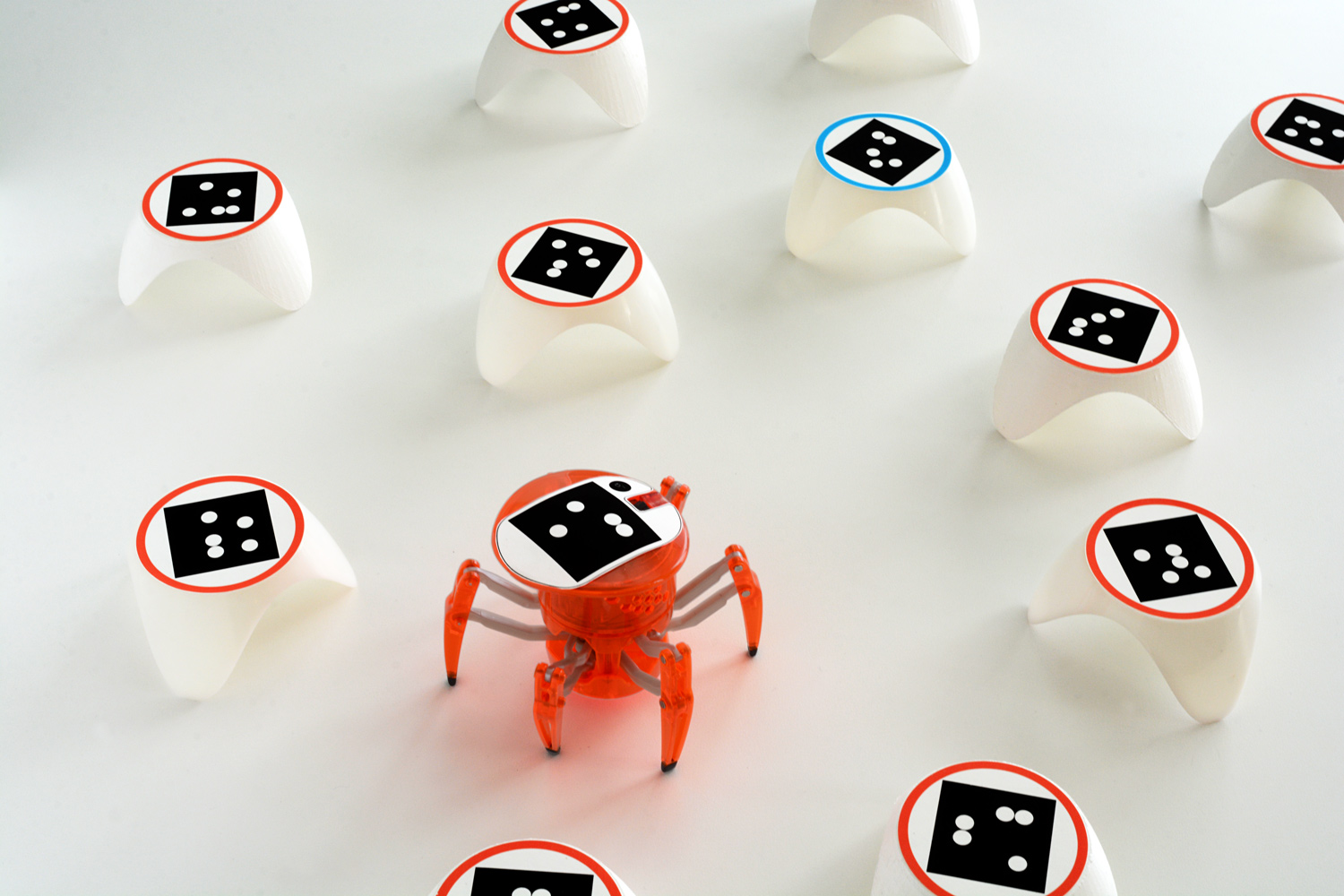 In this episode, Audrow Nash interviews Bradley Knox, founder of bots_alive. Knox speaks about an add-on to a Hexbug, a six-legged robotic toy, that makes the bot behave more like a character. They discuss the novel way Knox uses machine learning to create a sense character. They also discuss the limitation of technology to emulate living creatures, and how the bots_alive robot was built within these limitations.
Syndicated 2017-03-18 07:00:00 from RobohubRobots Podcast – Robohub
mwaibel certified others as follows:
Others have certified mwaibel as follows:
[ Certification disabled because you're not logged in. ]