The best cross-platform games are the ones you can have the most fun with your friends. This can take the from any genre, be it racing, battle royale, horror, or even a good game of chess.
There are many ways you can enjoy playing with your preferred gaming console, but it's the games themselves that affect this level of enjoyment the most. These 27 best cross-platform games are sure-win choices on your next party game night or icebreaker sessions.
27 Best Cross-Platform Games
Fortnite
Cross-platform play on PS4, Xbox One, Nintendo Switch, PC, and mobile
One of the biggest battle royale games to grace the 21st century is Fortnite. A viral sensation, Fortnite is one of the best cross-platform games you can play right now. Perhaps you can even link its viral nature to its cross-platform abilities: a lot of people play Fortnite because it is available to a lot of people across multiple platforms.
Before the popular gaming culture this giant has established, there was only the game. You don't have to worry if you don't know what's in store because it is fairly easy to understand. A beginner's guide on how to download Fortnite is also available for you to read.
On Fortnite, you build forts and battle other gamers to be the last person standing. There are different game modes that it can offer as well, but this unique take on the battle royale structure is what makes the game an outstanding gem in the industry.
Fortnite is available on PS4, Xbox One, Nintendo Switch, PC, and mobile. While cross-play is available for the game, there is still a probability scheme that controls the types of players you will team up with. PC is the top priority, followed by Xbox One and PS4 gamers, and then mobile phones or the Switch.
If one of you is playing on a higher-ranked platform, then you must wait around that platform's lobby. For example, a friend playing on the mobile version with a friend who has the game's Xbox 1 iteration should queue up in the game's Xbox lobby.
Genshin Impact
Cross-platform play on PC, PS4, Android, and iOS
Many industries have had their fair share of breaks this year due to the pandemic. The gaming industry was not spared from COVID-related delays. Developers have had to halt productions here and there, but work could be resumed faster because the work could be accomplished remotely.
Genshin Impact is one of those games that met their 2020 release deadline. The jury is still out for titles like Cyberpunk 2077, but hopes are high for many 2020 releases. The success of Genshin Impact is a testament to that.
One of the best cross-platform games of the year, Genshin Impact is a free role-playing game by miHoYo. A lot of people have compared it to the likes of classics such as The Legend of Zelda: Breath of the Wild when it came to gameplay. With magic and an open world realm to roam, there is so much a player can do on Genshin Impact. It also helps that there are over 20 characters to choose from.
Team up and play with your friends on Genshin Impact. Hone your characters' powers together and explore Teyvat with all the freedom you need in a game of this scale. This is a free-to-play cross-play title that is available on PC, PS4, Android, and iOS.
Among Us
Cross-platform play on Android, iOS, and PC
The year 2020 is not void of homebody trends. With everyone encouraged to stay at home, people found many ways to keep themselves preoccupied. Among Us, released a few years before 2020, became a cult classic due to the perfect storm of circumstances.
An easy but intense game, Among Us brings 4-10 players together in outer space as crewmates. Their mission is to finish their tasks together, but with the added challenge of figuring out who is the imposter that is bent on killing everyone else.
Basically, this is a game of lying and deceiving. However, none of you will succeed without trust and honesty. The crewmembers have to act fast and think quick on their feet, because imposters are out to kill anyone who unfortunately finds themselves alone in Electrical.
There is a lot more to the game than what is commonly known. There are different maps, gameplay styles, and strategies that make it much more competitive. There's an article about everything you need to know about Among Us that you can read if you're looking to get better at the game.
This party game shows no signs of hopping off the wave 2020 created. New game maps are arriving, and a lot of other modifications are being planned. Play this game on your phone (Android, iOS) or PC.
Paladins
Cross-platform play on PS4, Xbox One, Switch, and PC
Affordable without skimping on the smallest game details, Paladins is another good game to play with your friends. This can be cross played with PS4, Xbox One, Switch, and PC players, so it is as accessible as games go.
If you have not heard of Paladins, it is similar to Overwatch. This is an online hero shooter shooter combined with themes of magic, heroism, and teamwork. You will be assigned to one of the two factions, magistrate or paladin. Only one team can win in the end, so the glory is never hogged by one person. Paladin is all about teamwork.
This game's cross-playing features is not its only strength. Free-to-play, this is one of the few choices where you can enjoy high-quality gaming with your friends at little to no expense.
Street Fighter V
Cross-platform play on PC and PS4
People cannot go wrong with a round of Street Fighter with their friends. Despite its limited two-platform cross-play option, the gameplay still makes Street Fighter one of the best cross-platform games you can play.
Produced by gaming juggernaut Capcom, Street Fighter V has 16 characters for you to choose from. As with other versions of the game, all you need to do is choose your character and start your battle.
If you are looking for more meat in your game, you can also explore your characters' backstories in their specific Character Stories. As you do that, you will get into progressively harder battles. If you are only looking for a quick game, there is also an Arcade Edition available for you to dive into.
When playing with friends, though, you might be more interested in using Team Battle Mode. Either way, you get to enjoy a classic game in new ways with Street Fighter V.
Call of Duty: Black Ops Cold War
Cross-platform play on PS4, Xbox One, PC, and the Xbox Series X
A game with an even longer lifespan than Fortnite is Call of Duty. After a series of releases, they are back yet again with Call of Duty: Black Ops Cold War. This is a combination of a few types of Call of Duty gameplays. You will especially see this game's resemblance to Call of Duty: War Zone.
Experience history through the eyes of soldiers and meet people you have only heard of in history books. That is not all this game has to offer, though. Roam around the world and visit battlegrounds in Vietnam, Berlin, and the Soviet Union. Be there when the Cold War starts to heat up and fight for your allegiance.
If that is not enough to sell Cold War to you, Call of Duty knows better than to leave out a fan-favorite feature—zombies. Black Ops Cold War's zombie mode brings you to the territory of Cold War-era zombies. With a co-op mode, you do not need to experience the horrific pseudo-history lesson alone.
Call of Duty: Black Ops Cold War can catch the attention of any and every gamer. Veteran and newcomer Call of Duty players can all enjoy the series' latest release on the PS4, Xbox One, PC, and the Xbox Series X. This covers almost all popular gaming grounds so you can enjoy the adrenaline-pumping action with your friends.
Rocket League
Cross-platform play on Xbox One, Switch, PC, and PS4
Another popular and fun game to play with your friends is Rocket League. While its time in the YouTube gaming spotlight has dwindled down in the last years, this is still enjoyed by millions all over the world. With four cross-play platforms, this is also one of the best cross-platform games you can play with your friends.
The idea of this game is simple: think soccer but with rocket-powered cars. This brings two popular gaming genres together, and it just works. Raising the stakes of soccer and breathing new life to car gaming, Rocket League knows what it is doing.
You can opt to team up with your friends and battle strangers online. However, if you need a quick party game, you can also play amongst yourselves. There are multiple game modes to explore and choose from, so it will not get dull as fast as you would expect. You should also believe that there is more Rocket League coming your way.
Minecraft
Cross-platform play on Xbox One, PC (Windows version), Switch, and mobile 
Despite being unavailable in a few popular platforms, Minecraft is still a household name and a classic for many gamers. It can appeal to any type of gamer: you can build houses, play with your friends, and even battle zombies and other monsters as you explore the world.
Sparking everyone's creativity, Minecraft is especially popular amongst kids. The game is so good that kids can take this game with them well through early adulthood. The same experience can be said for games like Tekken.
Even with many game modes, Minecraft is most popular for its digital building blocks. As mentioned above, this makes the game a great source of creativity. Even better is that it is one of the best cross-platform games you can play with your friends.
Building houses and facing zombies together is common practice in Minecraft. Cross-platform gaming is not a feature for it, but rather the norm.
Ark Survival Evolved
Cross-platform play on Xbox One and PC (from Windows and not Steam) 
Escapism is one of the many benefits of gaming. Ark Survival Evolved is almost at the front and center when it comes to this experience. It pushes you and your friends to deal with the impossible: survive a world that is riddled with huge and dangerous dinosaurs.
Set in a world covered with big primeval insects, plants, and animals, you are stuck on the shores of a mysterious island. To survive, you and your friends must take over this prehistoric island.
To do this, you have to face problems, solve puzzles, and tame dinosaurs. As you can imagine, this is not a one-battle game, but rather an overarching experience.
In Ark Survival Evolved, you get what you see. This game is all about survival of the fittest. However, as with anything, your chances of winning are higher when you have a team with you.
This game is also available on the PS4, but cross-play is not enabled on that version. Still, it is one of the best cross-platform games you can enjoy with your friends because it builds teamwork and skill.
Dead by Daylight
Cross-platform play on Switch, Xbox One, PS4, and PC
Imagine a round of Among Us and Phasmophobia at the same time. What you get from that marriage is Dead by Daylight.
Horror is a popular gaming genre because it is fun to watch and play. There are no dull moments when it comes to a horror game, and the good ones will make you jump off your seat. Fortunately, Dead by Daylight falls under this category.
This is a multiplayer horror game where there are four Survivors and one Killer. And no, you will not be playing against a computer. One person from your session will be assigned the role of Killer. What survivors have to do is self-explanatory: survive the Killer, power up the generators, and make a daring escape.
Specifically, survivors have to escape the Killer's grounds without ever getting caught. As an added challenge, the Survivors' environments change throughout the game. These are called Random Spawn Points that bring an extra layer of fear and uncertainty to Dead by Daylight's gameplay.
If this was not enough, both Killer and Survivors can adjust their strategies as the game progresses. By nature, the game will get harder for everyone involved. Available on many platforms, Dead by Daylight is also one of the best cross-platform games available today.
SMITE
Cross-platform play on PS4, Xbox One, Nintendo Switch, macOS, and Windows
The 21st century has its fair share of free battle arena video games. You have probably heard of Overwatch and Valorant, but joining them in this party is SMITE.
This game by Hi-Rez studios combines your usual battle arena tropes with gods, goddesses, and icons from various cultures. Play as Loki, Zeus, the Monkey King, and other mythological figures. There are over a hundred of these characters to choose from and battle. By doing so, you climb up the ranks and become a god yourself.
Other than this unique selling point, everything else is basic battle arena practice. Hone strategies, level-up weapons, and increase your powers to become victorious on SMITE. Competition is heavy on this platform, as there are about 35+ million players worldwide.
Stepping up to the challenge is easier when you join a team, though. This game's cross-play features are not only for fun but also for strategy. This allows you to play with friends who are great at team-based games but play on a different console than yours.
Brawlhalla
Cross-platform play available on PS4, Xbox One, Switch, and PC
With bright and cartoonish aesthetics, you would be surprised at how many professional gamers enjoy the world of Brawlhalla.
This free-to-play game is one of the best cross-platform games you can play today. The goal of the game is to knock your opponents out of the arena, similar to the popular Super Smash Bros series. It is basically a round of professional wrestling but with animated fighters.
Everything else about Brawlhalla follows suit after this: play against your friends, go up the ranks, and keep Brawling. The game keeps it simple, fun, and an easy go-to for parties.
No Man's Sky
Cross-platform play on PS4, Xbox One, and PC 
There is no better adventure in this universe than exploring what's out there in the galaxy. Unfortunately, real-life does not permit this yet. However, No Man's Sky tries to give you and your friends an idea of what uncovering the final frontier would be like.
This simulation strikes gold with its powerful visuals and extensive world (rather, universe) building. Often referred to as a 'sandbox' game, No Man's Sky has the simplest premise out of all the games on this list. All you have to do is explore planets and finish quests on each one.
Since its 2016 release, No Man's Sky has only expanded its universe. It also opened doors to more imaginative realms. A pride and joy of the indie gaming community that first stumbled out of the gates, No Man's Sky made slow but sure steps towards improvement.
Fly from one place to another and choose where you want to go. Space exploration may be a sci-fi fantasy that may be lightyears ahead, but No Man's Sky brings it to us now. Their universe is infinite, and you can only expect more of it in the future.
This is one of the best cross-platform games to play with your friends because it does not put you against each other. Rather, it gives you the space to imagine, enjoy, and be a little philosophical with your buddies.
Hearthstone
Cross-platform play on PS4, and Xbox One or iOS, Android, macOS, and Windows
Not all the best cross-platform games have to be battle arenas or feature extensive, magical gameplay. Cards were some of the first party games, and such a game rightfully deserves a spot on this list.
Hearthstone is a digital trading card game from Blizzard Entertainment. Players play a deck of 30 cards to defeat their opponents that have their own deck of cards. To know which cards do what, the game has its set hierarchy and card values for you to learn.
One of the game's biggest selling points is its accessibility. It is not only available for cross-play on many platforms, but it is also free for anyone to play. Blizzard will entice you with great cards to get into their microtransactions, but you don't have to spend to build a decent deck.
Star Wars: Squadrons
Cross-platform play on Windows, PlayStation 4, and Xbox One
Another new game on this list is Star Wars: Squadrons. Released just this October, there are many ways to enjoy a couple of rounds of this game.
The Star Wars franchise has grown larger within the last five years. With the release of the Force Awakens, many Star Wars projects have come to life. Even shows like The Mandalorian, based in the Star Wars universe, are quickly turning into some of the best Disney Plus shows and movies you should check out right now.
Star Wars: Squadrons is the newest addition to this list of must-try Star Wars media. The game has single-player stories, but multiplayer gameplay is what you're here for. There are various modes in this game that you and your friends should try out.
Focusing on the multiplayer mode, Star Wars: Squadron players can offer deathmatches or strategic missions. These two game types can provide varying experiences, depending on what you choose. The deathmatch gameplay has you in Dogfight mode, where it is a direct 5v5 competition. The latter, called a Fleet Battle, mimics Fortnite-style gameplay: your objective is to take down your enemy's flagship with your teammates.
Earn rewards and climb up the ranks simply by playing. The Star Wars universe breathes new life to Squadron's simple gameplay premise. This new game is one of the best cross-platform games this year that you should experience with your friends.
Sea of Thieves
Cross-platform play on Xbox, Windows, and Steam via the Play Anywhere
Sea of Thieves brings your pirate daydreams to life. Sail across the world with your friends and land on islands people have never seen before. Hunt down mysteries, gather treasure, and intimidate people into giving you gold.
With Sea of Thieves, you become a "pirate in your own right." How you play the game will affect the credibility and respect you have as a pirate. Enjoy the open world and attempt to conquer it with your friends, no matter what platform you are playing on.
Coupled with bright visuals and charming characters, you are sure to enjoy timeless and inexhaustible gameplay with Sea of Thieves. This is definitely one of the best cross-platform games you can enjoy, really enjoy, with your friends. No qualms or elaborate battles to worry about, only good old-fashioned fun.
Trailblazers
Cross-platform play on PC, Mac, Linux, Xbox One, Switch, and PS4
There are only a handful of ways you can spice up your common racing game. If you are going the realistic route, you might find it hard to keep innovating the gameplay.
Games like Trailblazer take a few pages out of Mario Kart's playbook. Filled with bright and loud visuals, this game brings wacky back to car racing. You can customize your car to fit the very vibrant world. Trailblazer is immersive and a lot of fun to play.
Party games become too heavy to play at times. Horror has become a hit in this genre, but games like Trailblazers give an out to people who just want to have fun and good time.
Trailblazer has different game modes. You can race as a team (3vs3), go on partner races, or race alone on solo sprints. Enjoy these on either online or on split screens.
Ultimate Chicken Horse
Cross-platform play on PS4, Switch, and PC 
On the topic of fun and vibrant party games, Ultimate Chicken Horse takes the cake for being the most creative. The premise of the game is simple yet effective: design the levels you and your teammates will play on. However, you have to make sure that you win and they lose.
Basically, you will all play the same level with the same sets of tricks and traps. As you set these up, remember that you will have to go through them, too, so do not make them impossible to finish.
This game can bring friendships together as well as it can tear them apart. While simple, there is a lot of strategy involved in playing the Ultimate Chicken Horse. Striking a balance between wanting your equals to lose and bringing yourself to win is a challenge in itself. Enjoying with your friends is no problem with the best cross-platform games such as this one.
This game is available on the PS4, Switch, PC, and Xbox One. However, cross-platform gaming is not available for Xbox One players.
Chess Ultra
Cross-platform play on PC, Xbox One, Switch, PC, and PS4
If you want to tone down your gameplay by a couple of notches, you can try playing Chess Ultra. The premise is the simplest of any of the best cross-platform games on this list: play a round of chess, be it with your friends or another person.
You may be wondering to yourself why you need to play chess online. For starters, there is nothing like a round of strategic gaming against AI. Games like Darkforest or AlphaGo Zero, titles that feature some of the most exciting AI to play against right now, are a testament to that.
Polish your chess skills and even play with your VR headset for an immersive, visually stunning experience. It does not get any simpler than this.
Need for Speed: Heat
Cross-platform play on PS4, Xbox One, and PC
Need for Speed is a racing game classic. Electronic Arts, much like Need for Speed's cars, do not show any signs of stopping. Their latest release, Need for Speed: Heat, is one of the best cross-platform games you can play right now.
There are many ways to enjoy a racing game, and Heat recognizes this like no other. With two modes, you get the best of both worlds. When the sun is up, join official races and build your professional racing portfolio. By night, your career does a 180-degree shift. Join street races, build credibility in the underground racing industry, and avoid cops at all costs. Make money, customize cars, and enjoy life in the fast lane.
Enjoy this even more with one of the best gaming steering wheel models of 2020.
War Thunder
Cross-platform play on Windows, macOS, Linux, PS4, and Xbox One
This Rocket League-meets-Call of Duty game is another one of the best cross-platform games you can play with your friends. The best part of it all is that this high-quality game is free to play.
War Thunder pits wartime vehicles against each other. Of course, you and your friends will be controlling World War II-era vehicles of your choice. As for your gameplay, you can choose between Arcade mode or Realistic mode. Expect the latter to be more difficult as it simulates how these machines of war actually performed under various situations. The realistic mode takes the physics of it all into account. If you do not want to worry about what kind of damage is best for which vehicle, it is best that you choose Arcade mode.
Crazy Justice
Cross-platform play on PC, Switch, and Xbox One
It is no surprise why games focused on being the last man standing are popular these days. It is quick to understand and can provide intense gaming moments that you won't get enough of.
Using this scheme in the world of Crazy Justice amps the extremities of Battle Royale by a hundred. This free game has a 100-player player-vs-player mode. At that big of a number, only people with the best skills and strategies can win. There is not a lot of space for luck to get in the way.
Crazy Justice does not stop there, though. You can also choose its Skill Royale mode, where you get to choose from the game's roster of skilled heroes. In this mode, each player has the edge of whatever their hero's game-changing skills are. You can have the ability to poison people, deploy jets, suddenly summon walls, and more.
Exploring the world and characters of Crazy Justice will show you how this is built for the multiplayer platform. Even better, it will show you why Crazy Justice is one of the best cross-platform games you can play with your friends.
Mortal Kombat 11
Cross-platform play on PS4, Xbox One, and Switch
Mortal Kombat needs no further introduction. As one of the earliest fighting games, it has earned the respect and admiration of many people from the gaming industry. At one point or another, you have had a round of Mortal Kombat. It is a good representation of what the fighting game genre is about.
At this point, the question arising is whether the 11th rendition of the popular series has enough about it to be worth a purchase. Similar questions plague old games like Need for Speed, which is also on this list of top cross-play titles you can get.
Mortal Kombat 11 adds custom character variations, visually stunning graphics, and new fighters to its usual roster of fighters. Taking it up a notch are the developers bringing new cinematic story modes to the gameplay.
Each Mortal Kombat game is friendly to newcomers and seasoned players. There is something for everyone, and Mortal Kombat promises nothing but great times.
NBA 2K Playgrounds 2
Cross-platform play on Xbox One, PS4, Switch, and PC 
NBA 2K Playgrounds 2 brings new and old NBA legends to life. Play epic basketball games with them without being confined to specific NBA seasons. You can do four-player online matches, three-point contests, and other custom matches on wherever location you want.
When you strip the basketball gaming genre down to its essentials, you get NBA 2K Playgrounds. It is like honing your basketball skills in real life: join rookie teams, challenge people to playground contests, and enjoy seeing your idols play.
There are over 400 players available for you on NBA 2K Playgrounds 2. Jam out with Jordan, Bryant, Tatum, Simmons, and more for the love of the game.
Forza Horizon 4
Cross-platform play on Xbox One and PC, or through the Xbox Game Pass
Another car racing game on this list of top cross-platform games is Forza Horizon 4. This is an open-world experience that immerses its players in its beautiful sights and sceneries. In fact, people often recognize Forza Horizon as one of the most visually-striking car racing games out there.
Of course, races are only as good as the race cars. Customize your race cars the way you would if you owned one in real life—from tuning to colors. Build the ultimate car and finish first amidst a beautiful backdrop of a virtual Great Britain.
Hearts
Hearts is a classic card game in which the goal is to have the least number of points by the end, similar to UNO. While its roots are with a physical deck of 52 cards, this game can be played on any device via the web with friends or by yourself. One place we recommend trying for your card game nights is Hearts.land, a website that allows for AI or multiplayer games.
Solitaire Bliss
Thanks to its availability on Windows computers, solitaire is both a cultural phenomenon and a classic card game, but did you know there are multiple solitaire games with different rulesets? That's right – and like with Hearts, you don't have to play with the traditional physical card method! Solitaire Bliss has ten twists on this beloved diversion, and what's more, it's available both as a website and an app. It's the perfect fit for you and your cross-platform gaming needs.
What is Cross-Platform Gaming?
Cross-Platform Support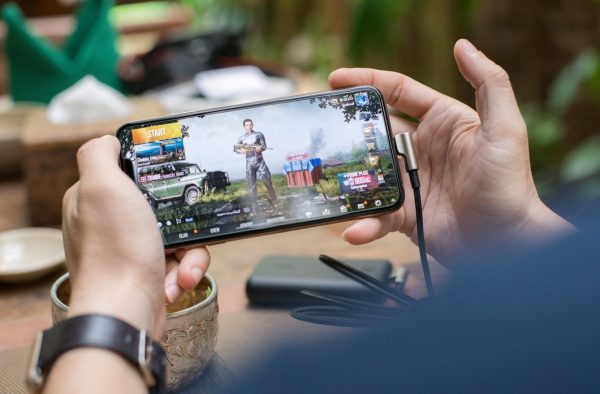 Games you can play with friends across different gaming systems are considered cross-play titles. For you and your friends, this could mean playing a round of Fortnite with you on your PC and your friend on their Switch.
As you can imagine, this opens doors to many gamers worldwide. It destroys the exclusivity of gaming and makes it more accessible to people with different gaming devices.
However, you must also imagine how difficult it is to achieve full cross-platform support. Systems and consoles will vary, but games should not feel different from one console to another. Due to the mass appeal of cross-platform play, developers have this herculean task of making gameplay equal across many platforms with different hardware and processing powers. Thus, not a lot of cross-platform games can understandably be played on every platform imaginable.
Partial Cross-Platform Support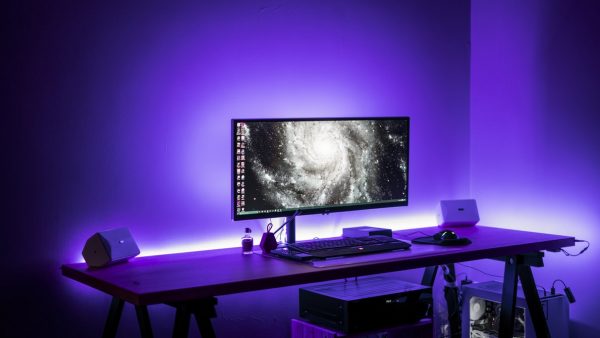 Partial cross-platform support is what you see in games with limited cross-play capabilities. Most of these games are only available on specific consoles and PCs. In fact, many of them are limited to this one type of cross-play gaming: from console to PC.
This list guides you through each platform you can play the games in, as it is a mix of both types of cross-platform gaming.
Basically, 1-to-1 platform ratios have partial cross-platform support. Any game with more than two platforms can fall under cross-platform support.
Cross-Generation Games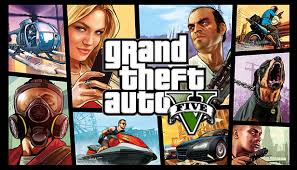 If you read about cross-generation games somewhere, you might confuse it with cross-platform games. These titles are different.
Cross-generation (or cross-gen) games are titles that get re-released on a different console generation. Imagine GTA V being re-released on the PS4 and the PS5 after its original PS3 release.
Backwards compatibility is also often confused with cross-generation gaming. These are also different. Backward-compatible games are titles that do not need re-releases to be compatible with a new generation console. Imagine playable PS4 title games with the PS5.
If you still find yourself asking just what backwards compatibility on consoles is about, Robots breaks its definition down for you.
Cross-Network Play
Cross-network play is also confused with cross-platform gaming. These are not the same thing, as cross-network play is when you can play with people from other online networks.
Consoles You Can Use For Cross-Platform Gaming
Cross-platform gaming is available on any platform you play games on. A game's availability, at the end of the day, is the decision of the developers and not the gaming platforms. Of course, granted that they are not the same body.
You can use your PS4, Xbox One, Switch, PC systems (Mac, Linux, Windows, etc.), and mobile device in cross-platform gaming. Expect the latest console releases, such as the Xbox Series X and PS5 to join this list too.
Cross-Platform Gaming Pros and Cons
There are a lot of similarities and differences across the 27 best cross-platform games you can play. The cross-platform gaming experience itself has a few shared pros and cons that you might want to know about before you dive into trying it out with your friends.
Pros
To begin with, it is easy to share information across platforms. This is a big benefit to multiplayer games that have to sync to work. Moreover, it is also a great way for people to play from different mediums. Play from your PC at home, and then continue playing on your Switch as soon as you leave your house.
All in all, cross-platform gaming is for convenience and ease. However, it can also be for inclusivity. With globalization being as popular as ever, gamers have grown wary of console exclusives. The more accessible the game is, the better the gaming experience they can provide. It also drives up streaming numbers, ads, and revenue by being available anytime and anywhere.
Cons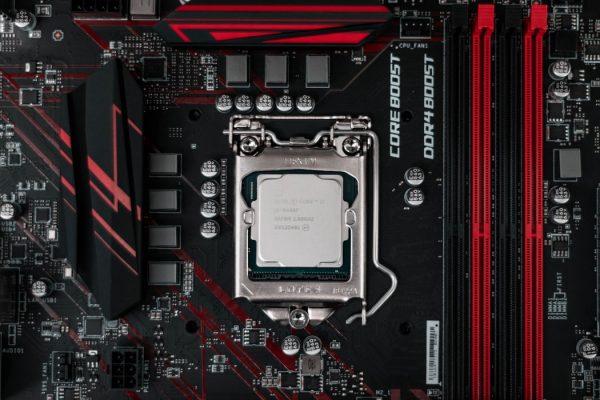 At the expense of people's convenience can still be, ironically, the people's convenience. Cross-platform gaming can strain game servers, making them crash and difficult to get through. A server will always have a ceiling, and cross-platform play, while possible, can test its limits often.
Even cross-platform gaming has its limitations. As you can see above in this list, there are a few games that only offer cross-platform gaming between specific platforms. Sometimes, you can only cross from an Xbox to a macOS, and not from a macOS to a Linux. Controls and systems will always differ across platforms, so this is an unavoidable con.
When playing one game, you may expect that you and your friends are experiencing one specific type of gameplay. However, this is not always true. Display on PC, mobile, and gaming consoles will always have small (and big) differences. There are also features that are only available on one platform and not the other. For example, PC Among Us players have specific customization features that are special to them only. This gives them an edge to those playing the game on mobile.
Final Word
There are many ways to enjoy cross-platform gaming. Without you knowing it, you probably are already reaping its benefits every day. As with any game genre, there are cream-of-the-crop picks for cross-platform gaming.
These 27 best cross-platform games offer unique experiences to gamers. Make the most out of you and your friends' gaming consoles and enjoy a couple of rounds of these games together.