Many Planet Coaster reviews came out at the time of its release, maintaining that the game is a worthy buy. However, it has been half a decade since it arrived on everyone's PCs, and about a year since it was made available on consoles.
With technology evolving, how is Planet Coaster—a game built on flexibility and sandboxing—holding up? This Planet Coaster review explores this question and presents new updates for the game.
What Is Planet Coaster?
What Kind of Game Is It?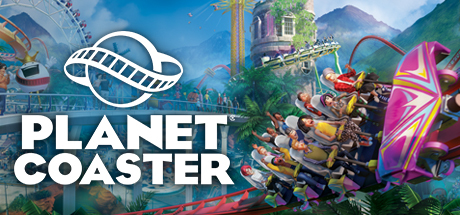 Planet Coaster is a one-of-a-kind management simulation game. In it, players build rides and a theme park piece by piece. Basically, the game gives them access to all possible materials—from roller coaster loops to hot dog stands—and players can run wild with their imagination.
There is no denying that Planet Coaster has been leading the coaster park simulation for some time now. It is also is open to interactivity with other players.
People all around the world can play Planet Coaster. They can also share their work with other Planet Coaster players and creators. Since its release, Planet Coaster has become a BAFTA-nominated video game and is one of the best-selling PC games of 2016.
RollerCoaster Tycoon
Some may recognize Planet Coaster's themes and gameplay from RollerCoaster Tycoon, another coaster park management simulation game. This is not a coincidence, because Tycoon is actually the genesis of Planet Coaster.
If Planet Coaster is a trendsetter, RollerCoaster Tycoon is the trailblazer. Released in March 1999, this game essentially had everything Planet Coaster offers gamers today. In Tycoon, players assume complete control over an amusement park. While playing, they have to meet the goals and objectives set by the game.
Improving your theme park includes building more rides, expanding park premises, and attracting more guests. Capping this all off is keeping your park's star ratings consistent. Managing all of these is the main challenge of the game.
Later, you will discover the different game modes of Planet Coaster. These are also derived from RollerCoaster Tycoon since it also has a sandbox treatment. Given a budget, you must build your theme park from the ground up. You might think this means easier management, but this game mode provides challenges of its own.
There are currently five main titles of RollerCoaster Tycoon. The first three were released in 1999, 2002, and 2004 respectively. Since it has been a while, a remastered version of RollerCoaster Tycoon 3 is available for iOS, Android, Windows, macOS, and even the Switch.
The game has also branched out to app development, with mobile-exclusive RollerCoaster Tycoon titles such as RollerCoaster Tycoon 4 mobile (2014).
Buy RollerCoaster Tycoon on Switch
Developer
Going back, Planet Coaster is the fun and innovative game it is today because of its developing team from Frontier Developers. The company has had a long-running relationship with other popular game developers such as Microsoft, Atari, and Amazon.
What sets Frontier Developers from the rest is its use of proprietary cross-platform technology called Cobra. This technology has propelled Frontier into the big leagues because of its incomparable cross-platform renders.
Since its growth, Frontier has chosen to make games of its own. RollerCoaster Tycoon was not originally their idea, but the company struck gold by turning Tycoon into Planet Coaster. It made the game runnable on multiple formats while maintaining its sandbox-type treatment.
There are now over 500 people working for the company, each churning out the best possible work they can. How can Frontier prove that? They have two BAFTA nominations under their belt.
Their track record includes Planet Zoo, the Jurassic World games, and Tales From Deep Space. The company's treatment of games is unique and educational.
When Did Planet Coaster Come Out?
Planet Coaster (for PC) came out on November 18, 2016. The game's Console Edition was released almost four years later on November 10, 2020.
Platforms
Frontier Developers' cross-platform Cobra technology makes for the best cross-platform gaming. Because of this, Planet Coaster is available on almost all gaming platforms.
These platforms are PC, the Xbox One, the PlayStation 4, and even next-gen consoles like the Xbox Series X|S and the PlayStation 5.
Planet Coaster System Requirements
PC
To run Planet Coaster on your laptop, you need a Windows 7 (SP1+)/8.1/10 64-bit operating system. Planet Coaster also requires processors no less than the Intel i5-2300 and the AMD FX-4300. Both the memory and storage of your device must have 8 GB.
The graphics of the game require Nvidia GTX 560 (2GB) or ​​AMD Radeon 7850 (2GB) graphics cards at the very least. DirectX Version 11 is also needed.
Those looking to run Planet Coaster in its best version still need a Windows 7 (SP1+)/8.1/10 64-bit operating system. However, Frontier Developers recommend using Intel i7-4770 or AMD FX-8350 processors. Higher graphics cards such as the Nvidia GTX 980 or AMD R9 380 are also recommended. They must be 4GB.
All other system requirements remain the same other than memory, which is recommended at 12 GB RAM.
Mac
Not many games can run on Mac, but Planet Coaster prides itself on its cross-platform gaming. Thus, Mac users can join in on the fun of Planet Coaster too.
To run Planet Coaster on your Mac, you will need OS 10.14 (Mojave) or later. Intel Core i5 is also needed.
As for graphics, Frontier Developers requires Radeon R9 M290 or GeForce GTX 775M graphics cards. A memory of 6 GB and storage of 15 GB (available space) is also required.
Prices
Planet Coaster's prices range from $30 to $60. This depends on the platform you are buying for.
Purchase Planet Coaster for PS4 on Amazon
Buy Planet Coaster for Xbox on Amazon
Planet Coaster
Gameplay
While there are many Planet Coaster game modes, the essence of the game remains the same throughout. In it, you are required to manage a theme park all on your own. Everything depends on you: from the theme park's name, rides, attractions, and even food stalls.
As a management simulation game, you get to act as not only the CEO of your theme park but also as its engineer, architect, urban designer, and more. Design your park's paths, sceneries, worlds, and watch your customers grow in number. Make them happy and keep them that way. Growth is the goal of this game, but it is also its main challenge.
Keep innovating with Planet Coaster. Use your wits and create rides through Planet Coaster's hundreds of design elements. Test these rides out by watching your guests react to them for the first time.
For PC players, a  Communal Creation feature is available. Here, you can link up with hundreds of Planet Coaster players online. Access the Steam Workshop Community Hub and get inspired by the ideas of fellow park managers and designers. Console players, on the other hand, can share their work using the Frontier Workshop.
You can even trade rides, park areas, and entire theme parks with other players. Create a theme park that inspires and is inspired by you.
Game Modes
Career Mode
There are three main game modes on Planet Coaster. The main mode people play is Career, which is the closest players can get to a story mode. Here, players are treated like beginners, and each design feature is run through on a tutorial.
In career mode, the game assumes you are playing for the first time. Learn how to build, maintain, and run your park from Planet Coaster before it leaves you to it. As you become more comfortable with the game, it leaves you with more objectives to reach. This can include restoring parks or livening up abandoned ones from scratch.
Earn stars as you reach each goal. Engage with characters the game sets you up with as you learn the ins and outs of managing an amusement park. Most importantly, keep your assigned parks in tip-top shape.
Sandbox Mode
Planet Coaster must be added to the list of the best sandbox games of all time. Why? Not only is its sandbox mode fun and engaging, but it is also educational—it sparks creativity and teaches the science of management.
In sandbox mode, the game gives you a bottomless pit of resources. You can make whatever ride and park you want, without fitting a budget. Craft your blueprints, think on park themes and carry these ideas out right away.
Challenge Mode
The opposite of Sandbox Mode is Planet Coaster's Challenge Mode. Here, you can test your Planet Coaster abilities. Choose from four difficulty settings and run your park while meeting in-game challenges. These can include taking out loans, fixing broken rides, and retaining customers who have no interest in returning to your park.
Challenge mode is Planet Coaster's ultimate challenge to those who want to put their management skills to the test. Master each difficulty setting and rest assured knowing you're the best at the game.
Graphics
A Planet Coaster review is not complete without mentioning its graphics. Like most video games, Planet Coaster relies on graphics to sell players on the simulation. As an amusement park simulator, the game has its work cut out for them, which is why people wonder if it still holds up today.
Graphics-wise, Planet Coaster is still an exciting, hyper-realistic game. Its theme parks have first-person rollercoaster experiences. The game sparkles with its aesthetic—each light and color vibrant on any screen you play on.
Its character design holds up, too. Those who played RollerCoaster Tycoon might remember the pixelated guests that enter and leave their parks. Planet Coaster has taken this many notches up, with each guest booming in details and facial expressions.
Planet Coaster is also now available on next-gen consoles. Many look up planet coaster review articles to know if it's still a worthy buy. The answer is yes, because Frontier Developers keep their game updated, relevant, and fun years later.
Replayability
Planet Coaster is highly replayable. The three main modes create hundreds of hours of gameplay alone. However, as this is a Planet Coaster review, it is worth noting that Career Mode is the least replayable game mode of the three.
You work with the same sets of rides and parks on career mode, which is why finishing hours of its gameplay might be enough for your satisfaction.
The true beauty of Planet Coaster, as noted by many Planet Coaster review titles, is its sandbox mode. That in itself—from planning your theme park to building your rides to sharing them with other players—might warrant never-ending gameplay.
Planet Coaster may not be everyone's cup of tea, especially since it is less about the story and more about the gameplay. However, it caters best to who it wants to cater to.
Those who love management simulation games will get more than a kick from Planet Coaster; they might as well be getting a lifetime game by buying it.
Value
As mentioned earlier in this Planet Coaster review, this roller coaster simulation game has lived many lives. Its roots stem all the way back to the 1990s, and only the best games can survive the changing landscapes of video gaming.
Planet Coaster, or RollerCoaster Tycoon (to some), is one of these games. While its bottomless pit of gameplay is valuable, it brings something most high-tech games do not have: sentimentality.
Those playing Planet Coaster can be of any age, which is the game's selling point. People who grew up playing RollerCoaster Tycoon can enjoy what it has become on Planet Coaster. Each element of the game is derived from a successful version of its past, which is its own way of keeping its players interested.
Planet Coaster PC vs Planet Coaster Console Edition
Many are still confused by the differences between Planet Coaster PC and Planet Coaster Console Edition. To be fair, Frontier Developers keep the line between these two games hazy: when you visit their site, you have to choose which version of Planet Coaster you are playing.
This has many players scouring for Planet Coaster review articles detailing the difference between the two. However, the verdict is: there is not much. It really is a case of choosing your favorite gaming platform. Planet Coaster: Console Edition was released later than Planet Coaster for PC, but this may be due to the former's platform settings.
Either way, both boast superb voice-acting, graphics, and sandbox features. Both are flexible and vibrant, which are the pillars of Planet Coaster.
Still, while the game remains the same, its controls do not. The main difference between the titles is their hardware: do you prefer using your mouse or your controllers? Answering this brings you to the version of Planet Coaster you should purchase.
Planet Coaster Expansion Packs
A current Planet Coaster review would be incomplete without the game's well-received expansion packs. Yes, the original brings everything you can imagine, but the Expansion Packs still manage to add more.
Also, these packs keep simulation games like Planet Coaster relevant and updated. Such is also the case for Sims 4 mods and expansion packs.
Vintage and World Fairs Bundle
First up is a bundle of two expansion packs: the Vintage and World Fairs bundle. Here, over 600 items for scenery will be added to your game.
The first half of this bundle is the Vintage Pack, which has senior citizens attending your park looking for some fun. Be careful with them, but don't be too careful—they might get bored.
This pack also includes two new coasters, five new rides, and historic pieces that can capture your new visitors' attention. A stand-out of this pack is a high-speed wooden roller coaster called the Zephyrus.
In the World's Fair Pack, there are new rides such as the Polarity, and the Jixxer & Interceptor. These are high-intensity rides that can keep any of your guests' hearts pumping, no matter where they are from.
Studios Pack
Milk your theme parks for what they are truly worth with the Studios Pack. In this expansion pack, you can create blockbuster scenes and add backlot tours to your amusement park.
There are also 400 new scenery pieces,100 new blueprints, and three new rides for you to discover.
Ghostbusters Pack
Add a layer of sentimentality with the Ghostbusters Pack. With this Planet Coaster expansion pack, you can fill your parks with paranormal activity. Adrenaline is the name of the game, and your customers may be having too much of it.
The Ghostbusters can help you with your woes. Call them for guidance and clear your amusement park of ghosts and other creatures.
Spooky Pack
The Spooky Pack is a self-explanatory expansion pack for Planet Coaster. Unlike the Ghostbusters Pack, this simply adds more spooky sceneries and rides to your game.
There will be more supernatural content for you to discover, but nothing too grave that you'll need to call the Ghostbusters themselves (both packs are a good combination though).
Adventure Pack
Amp up your park like it's Las Vegas with the Adventure Pack. Add zoo animals, build pyramids, and set people on a temple adventure with this expansion pack.
This pack has three new rides and one new entertainer.
Does Planet Coaster Still Hold Up Years Later?
The question still stands: does Planet Coaster still hold up as a game? This Planet Coaster review answers yes.
Planet Coaster, whether PC or for console, remains relevant and updated. Frontier knows that they should not fix what is broken to begin with, which is why their Planet Coaster energy is focused on introducing as many fun expansion packs as possible.
While this Planet Coaster review believes that the game still holds up, it does not suggest you buy the game for each console it is available on. There are no big differences between Planet Coaster for PC and Planet Coaster: Console Edition.
Much like its gameplay, the Planet Coaster title is flexible, sentimental, and ever-changing. The game still holds up years later, at least as of this Planet Coaster review.