Many shows and movies are new on Disney Plus every month. Those with a subscription to the streaming service can enjoy a plethora of content every day. Best yet, Disney is showing no signs of stopping.
On Disney Investor Day, the company revealed its plans for Disney Plus in 2021 and beyond. This includes over a dozen of new shows, shorts, documentaries, and films from the company. Whether you are looking for Star Wars, Marvel, NatGeo, or even a new Chip and Dale film, Disney Plus has it for you.
Disney Plus
What Is Disney Plus?
For those who do not know, Disney Plus is mega-conglomerate Disney's addition to the streaming wars. It is a direct competitor of Netflix, HBO Go, Peacock, and Amazon Prime.
On the platform, you can stream any Disney-owned shows and movies and other content. These include but are not limited to the Star Wars, Marvel, and Pixar franchises. With this already being a big library to sort through, Disney only plans for it to get larger.
Through the years, Disney has acquired the rights to Fox and the National Geographic channel. Because of these, The Simpsons and X-Men movies, as well as Dog Whisperer and Genius are also on the platform.
Like its competitors, Disney is not only focused on delivering pre-existing content. In the advent of COVID-19, people cannot go to movie theaters. Thus, Disney's theatrical releases may find a new home in Disney Plus. This was certainly the case for the live-action Mulan film, and even Pixar films like Soul moving forward.
Beyond movies, Disney Plus also plans to release many TV shows under the Star Wars and Marvel franchises. The first of these were supposed to debut this year, but production for many of them were halted. Either way, these shows are coming. The 4-hour Disney Investor Day announcements made sure that people knew about that.
What Is Disney Investor Day?
To get investors and consumers interested in Disney's future plans, the company holds "Disney Investor Day" every year. This year, on December 10th, Disney webcasted for about four hours. Within this time period, Disney went through all the shows, movies, and documentaries coming audiences' ways.
Disney Investor Day, for many, is a celebration of pop culture. Moreover, it is a one-stop hub for pop culture's latest happenings. Despite the limitations brought about by a worldwide pandemic, Disney still managed to indulge fans' spirits—even with a possible price hike coming their way.
How Much Is Disney Plus?
As one can see on the list below, Disney's projects are no easy feat. These have full sets, casts, and production crew. Because of this, many suspect Disney to have a price hike soon.
For context, Disney Plus users currently pay $7 a month for Disney Plus. In an entire year, this can add up to $84. However, those who pay yearly subscriptions are charged only $70. If you are interested, there is a more detailed article on Disney Plus prices, features, and benefits.
Canada's prices are somewhat similar, priced at C$9 a month and C$90 a year.
When one thinks about it, this is a small price to pay for Disney Plus' content and features. Unlike Netflix, Disney Plus no longer charges extra for four-device streaming or 4K movie watching. These features are innate to everyone who pays for the platform.
During Disney Investor Day, Disney's Chief Financial Officer called their current $7-month fee an 'initial' price. With many projects underway and some already coming soon, Disney may have the leverage to charge higher. It is not like they will not be using the money, anyway.
There are over 20 Star Wars and Marvel shows coming soon, all with high-quality fan service and graphics.
Available Devices
Disney Plus also prides itself on being accessible to many. Whatever device you are using, you can probably access Disney Plus on there.
To be more specific, you can watch Disney Plus shows on any Roku device, Apple device, the Xbox One, the PlayStation 4, Amazon Fire TV devices, Samsung Smart TVs, LG Smart TVs, and any Smart TV that uses an Android OS. You can download Disney Plus movies easily on some of these devices, too.
New on Disney Plus: Marvel Releases
Possibly the biggest selling point of Disney Plus was its promise of several post-Avengers contents. These shows were teased before Avengers Endgame. However, there is no denying that the penultimate movie of the Avengers franchise made people hungry for more of the MCU (Marvel Cinematic Universe).
Pre-pandemic, the year 2020 was supposed to be a year for Marvel to jumpstart their TV shows. These shows, as people knew, were going to be the beginning of Marvel's Phase 4. For more context on Marvel's Phases, it may help knowing how to watch the Marvel movies in order.
Going back, Marvel wanted to begin Phase 4 with The Falcon and the Winter Soldier, followed by WandaVision and Loki. Capping of plans at the time was a Hawkeye series, for a fall release in 2021. As you will see below, these shows experienced heavy production delays because of the COVID-19 pandemic.
Still, Marvel is planning for an MCU comeback in 2021. This begins with a teaser for WandaVision, which is Marvel's official Phase 4 kickoff.
WandaVision
Set for a worldwide release on January 15, 2021, WandaVision is an MCU miniseries. It stars Wanda Maximoff/Scarlet Witch and Vision, played by Elizabeth Olsen and Paul Bettany respectively.
One only has to watch Avengers: Infinity War and Avengers: Endgame to know the fates of these characters so far. Keeping this review spoiler-free, fans should expect crossovers between Avengers' and WandaVisions' timelines.
Post-Endgame, Maximoff, and Vision live together in the suburbs, loathed in a town called Westview. Keeping their powers hush-hush, they try their best to blend in with Westview's crowd.
It is still unclear how its concepts will play out. However, as far as audiences are concerned, the two go through many television tropes together. This normality brings uneasiness to the two, and the show delves into the experimental genre from there.
The Falcon and The Winter Soldier
The Falcon and The Winter Soldier's productions suffered more than WandaVision's in the beginning of the pandemic. This can be because of the former's more on-location shoots, while the latter spent more time at the studio.
Regardless, Marvel is sure of The Falcon and The Winter Soldier's release date now, and viewers can expect it on Disney Plus on March 19, 2021.
New on Disney Plus, this follows Sam Wilson/Falcon and Bucky Barnes/Winter Soldier, both Captain America's closest confidants, on a world wide adventure that puts them on survival mode. Post-Endgame, both characters are left with many mysteries. Most notable of which includes former teammate Steve Rogers' iconic Captain America shield.
Loki
A show that will be a sure hit with MCU fans is Loki. Another 6-episode miniseries from Marvel, Loki follows the story of MCU villain/deuteragonist Loki, the God of Mischief. Again, this show follows the events of Avengers: Endgame.
In the show, Loki gets to steal back the Tesseract during the Battle of New York. This happens on one of Avengers: Endgame's timelines. Traveling with his regained power, Loki finds himself in the Time Variance Authority Organization. He alternates between more timelines than he believes, and is now in a thriller weaved by his own hands.
What If…?
A first for the Marvel – Disney Plus set of projects is this animated anthology series called "What If…?" This refreshing take on the MCU is what fans need after the over 20+ Marvel films that took over everyone's movies screens in 10 years.
Created by A.C. Bradley, What If…? is a lot of canon fanfiction-esque come to life. It shows audiences what the MCU would have been like if major plot points played out differently.
New on Disney Plus, expect alternate timelines and stunning graphics in What If…? Many Marvel actors also come back to lend their voices to animated versions of their characters.
She-Hulk
Possibly another fan favorite MCU character is the Hulk. The Hulk's character development, up until Endgame, was filled with humor and depth. This makes his story one of the most memorable ones of the franchise.
The She-Hulk's story is a different one, but it is a story just as worth telling. This future Marvel series is coming to Disney Plus, and stars Tatiana Maslany as She-Hulk herself.
Before this year's Disney Investor Day, She-Hulk was merely a confirmed idea for Disney Plus. Now, fans know who will be playing the 6'7 lawyer who goes by the name She-Hulk.
Also joining her is Mark Ruffalo, who plays Hulk in the MCU.
Hawkeye
Disney Investor Day also revealed more details about Hawkeye, another MCU TV series coming to Disney Plus. Like all the other shows, Hawkeye follows the ramifications of Avengers: Endgame. The world has changed since then, but heroes still have stories to tell.
In the series, Jeremy Renner returns as Hawkeye. He is joined by his predecessor, played by Hailee Steinfeld. The remaining cast includes Fra Fee, Tony Dalton, Alaqua Cox, Cahn McClarnon, and Florence Pugh.
To those who did not know, Florence Pugh will also be in the Black Widow feature film. So, while the series' plot is yet to be announced, this piece of information may show fans the direction Hawkeye is taking.
Ms. Marvel
MCU fans will be meeting a new hero by the name of Ms. Marvel. Played by Iman Vellani, Kamala Khan (Ms. Marvel) is the MCU's first Muslim protagonist.
Not much is known yet about the series, but expect a wider MCU as a result of the series. No Marvel story has been told through the lenses of Kamala Khan, so fans can expect a breath of fresh air come the time for the MCU to assemble yet again.
Moon Knight
Another cultural first for the MCU is Moon Knight. While less is known about this compared with Ms. Marvel, head of the company, Kevin Fiege, teased "incredible Egyptian iconology" for the new on Disney Plus series.
The current director of the project is Mohamed Diab. Like Ms. Marvel, expect new blood coming to the MCU. These heroes are just as tenacious but still symbolize everything fans love about Marvel.
Secret Invasion
Those following post-credits scenes of each Marvel film give a glimpse of what is to come for the MCU's future. The last Marvel film released, Spider-Man: Far From Home, features Nick Fury working alongside Skrulls. From context clues, fans can only assume they are outer space, but not a lot is known about it still.
Cut to: Secret Invasion. This is a Marvel series that is sure to capture anyone's attention because it features a returning Samuel L. Jackson as Nick Fury. He is joined by Ben Mendelsohn, who will be playing a Skrull named Talos (featured in Captain Marvel).
Besides the cast, not much is known about this project. This Marvel original will be a sure-fire hit though.
Iron Heart
Everyone is still reeling from Avengers: Endgame. The effects of the film go beyond the MCU; many fans are still thinking about the film and missing the original Avengers.
Iron Heart is about a young genius who makes the most powerful Iron Man suit in the world. No, this man is not Tony Stark. This genius's name is Riri Williams, and she will be played by Dominique Thorne.
Other than this, no other snippets have been released about the project.
Armor Wars
Another series relating to the Iron Man lore is Armor Wars. The series revolved around Col. James Rhodes, more commonly known as War Machine. Fans of the MCU may be pleased to know that Don Cheadle will be reprising his role for this project.
In the series, Iron Man tech will once again fall into the wrong hands. It is up to Rhodey to put a stop to this impending dystopia. To do so, he must once again put on his own Iron Man suit.
Guardians of the Galaxy: Holiday Special
James Gun returns as the Guardians of the Galaxy director in this Guardians of the Galaxy: Holiday Special. Not a lot is known about this project, which is set for a 20222 release, other than its title.
Fans need not worry about the quality of this series, though, because everyone from the Guardians of the Galaxy will be reprising their roles.
I Am Groot
Last of the MCU's newest offerings is I Am Groot. This is an animated series of shorts about the Guardians of the Galaxy's cutest member: baby Groot.
New on Disney Plus: Star Wars Releases
Unlike the Marvel Cinematic Universe, Disney Plus got the Star Wars franchise to start early on. The Mandalorian was released in 2019, and is one of the first all-original Disney Plus releases. It is actually one of the most anticipated Disney Plus shows and movies you should check out right now.
On Disney Investor Day, people saw how the Star Wars franchise is expanding from The Mandalorian and beyond. Some of these shows even revisit older Star Wars plotlines, bringing closure to some of the most divisive topics of the series.
Rangers of the New Republic
The Mandalorian writer and director, Jon Favreau, teams up with Dave Filoni for "Rangers of the New Republic." Fans and critics expect this to be correlated to but a departure from The Mandalorian series.
New on Disney Plus, this series is still vague, with no details of anything underway. Fans and audiences should rest assured knowing that Jon Favreau and his team are working on this project currently.
Ahsoka
Next, a more expected update from Disney Investor Day is Ahsoka. Fans already knew that this will be crossing over with The Mandalorian, but getting updates about the series is still exciting.
It is said that the two shows will crossover at some point of the series, but nothing else is known about it other than its cast.
Rosario Dawson reprises her role as Ahsoka in the title series. The series is also written by Dave Filoni.
Andor
Star Wars fans and critics alike loved Rogue One: A Star Wars Story. Starring Felicity Jones and Diego Luna, Rogue One was a stand-alone Star Wars film that shed light on the rebellion before Luke and Leia's time.
In Andor, Luna is set to reprise his Rogue One role of Cassian. The series will be exploring his famous Rogue One line of "Everything I did, I did for the Rebellion." This new on Disney Plus series will give fans a look into his backstory.
Production began this year, and the series will be debuting in 2022. This is another Disney Plus original that fans should already put on their calendars.
OBI-WAN KENOBI
The biggest news that came from Disney Investor Day might have been the OBI-WAN KENOBI series. However, the stand-out detail was not the existence of the series. It was the news of a returning actor, Hayden Christensen.
Set to play Darth Vader once again, Obi-Wan Kenobi follows the events 10 years after Revenge of the Sith. For those that need a refresher, Revenge of the Sith ended with the birth of Darth Vader and the death of his friendship with Jedi master Obi-Wan Kenobi.
McGregor revealed his enthusiasm in playing Obi-Wan Kenobi as an older actor and also said he looked forward to working with Christensen again after over a decade.
Star Wars: The Bad Batch
An animated series would not be a first for Star Wars, who found success in Clone Wars, released in 2008. The Bad Batch takes off from a plot point left by Clone Wars. There was an experimental set of clones called the Bad Batch.
The series will be following this batch of clones across the galaxy, and how they will manage what it has in store for them. Each member of the Bad Batch has a special skill, despite being defective copies of clones. Sticking together, the Bad Batch will be finding new meaning in life, using these unplanned powers.
Star Wars: Visions
If the MCU has What If..?, then the Star Wars franchise has Star Wars: Visions. A project by Disney and Lucasfilm, Visions showcases the talents and imagination of Japanese anime creators.
The show will be an anthology of their work, reimagining the Star Wars franchise through the lens of anime. Fans can expect a total of 10 projects in Vision, all with their own colors, voice, and cultural twists.
Star Wars: Visions is coming in 2021.
Lando
Creator of the critically acclaimed show "Dear White People," Simien is the creator of the Lando Calrissian series. A fan favorite, Lando made his debut in the franchise with the Empire Strikes Back, released in 1980.
The plot for Lando has not been revealed. It is also unknown if Donald Glover, who played Lando in "Solo," will be reprising his role.
The Acolyte
On the topic of popular show runners, Russian Doll creator Leslye Headland will be spearheading The Acolyte. This is another series underway for the Star Wars franchise.
Set 200 years before Star Wars: The Phantom Menace, The Acolyte focuses on the gray area of the Force. For those who do not know, this is a religion that believes that the Force has no sides. Both dark and light sides are moot, and there is only the gray area.
In this area, it is said that there is balance.
Fans of the series should expect a fresh and creative take from Headland. Her work on Russian Doll challenged minds and creative spirits. Imagine bringing that energy onto the Star Wars franchise.
A Droid Story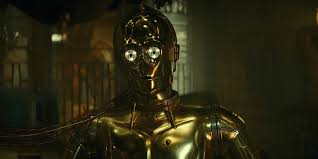 Another animated addition to the Star Wars franchise is A Droid Story. Set to premiere on Disney Plus, this is a TV movie that features R2-D2 and C-3PO teaching a new droid the ways of the galaxy.
Working on the project is Lucasfilm Animation and Industrial Light and Magic. Of course, Disney will be in on its development too.
New on Disney Plus: National Geographic Releases
Martin Luther King, Jr.
Martin Luther King Jr. will kickstart the fourth series of National Geographic original, Genius. Executive-produced by Hollywood legends Brian Grazer and Ron Howard, this show celebrates the life and times of Martin Luther King Jr., a Nobel Peace Prize winner known for his work in the civil rights movement.
Secrets of the Whales
The next addition to the National Geographic channel's library is Secrets of the Whales, produced by James Cameron.
A new on Disney Plus four-part series, Secrets of the Whales is narrated by Sigourney Weaver and took about three years to finish. This show will be exploring five popular types of whales. These are namely the orcas, belugas, narwhals, sperm whales, and humpback whales.
A Real Bug's Life
A Real Bug's Life is referencing the Pixar classic, A Bug's Life. Other than this, however, there are no more relations between the two projects. This is the point.
This series will be showing the world of bugs like never before: they do not talk, walk, or act the way we imagine them to. This 10-part series aims to show its viewers the real bug's eye view.
America: The Beautiful
For people that enjoy landscape videos and photography, America the Beautiful is the show for you. It gives audiences high definition views of America and a new perspective on the country's natural landscapes.
The team that worked on this is award winning, producing other educational series like Planet Earth and Disneynature.
Limitless
Join Avengers star Chris Hemsworth in Limitless, which explores the boundaries of the human body.
Created by Darren Aronofsky, Limitless documents Hemsworth as he tests out scientific research about the human body's "full potential." It is in the interest of the series to teach people how to slow down their aging and how to keep their bodies in tip top shape.
Does the human body have powers of its own? Chris Hemsworth tries to find this out himself.
Welcome to Earth
Another National Geographic show led by a movie star, Welcome to Earth documents Will Smith as he travels around the world. He sees corners of the Earth humans have never imagined and shares them with viewers from the comfort of their own homes.
New on Disney Plus: Original Series
Besides projects related to Disney's acquisitions, the company still has many "new on Disney Plus" original movies. These are projects that are not tied to Marvel, Pixar, Star Wars, or even the National Geographic channel.
Projects like these focus more on Disney's values, spirit, and creativity. These are the series you can expect on Disney Plus in the future.
The Mighty Ducks: Game Changers
The Mighty Ducks: Game Changers is a 1992 film directed by Steven Brill. At the time, the film did a lot for the sports movie genre. It followed the story of a young hockey team, which included all the ups and downs of little leagues. The comedy-drama garnered worldwide success.
New on Disney Plus soon is a series based on the film. It shares the same name as its title film and will have stars Lauren Graham and Emilio Estevez. For Estevez, it means returning to the movie's lead role.
Turner & Hooch
Following the formula of The Mighty Ducks is Turner and Hooch. Movie buffs, or '80s kids may know these names from the movie with the same title back in 1989. It starred Tom Hanks and was a comedy hit at the time.
Like The Mighty Ducks, the Disney Plus iteration of Turner and Hooch is a series. It has a 12-episode order and will have about one hour of watch time per episode. Starring Josh Peck as Scott Turner, this series is a heartwarming tale about man and dog.
Turner, a serious U.S. Marshall, inherits a mischievous K9. Despite the stresses this puts on him, he soon realizes that he can make the most out of this situation. He and his dog become partners in crime, especially at his workplace.
Big Shot
Another show that will be new on Disney Plus is Big Shot. It lands in the same genre as The Mighty Ducks but boasts an entirely different story. This series will also have a total of 10 episodes (so far).
Starring John Stamos as a college basketball coach, Big Shot follows his character after being fired from his job. He then crosses the pond and decides to coach an all-girls private high school's basketball team. His temperamental coaching may not work this time around.
Hocus Pocus 2
Many have speculated on Hocus Pocus 2 for quite some time. However, no one expected that it would come new on Disney Plus. Hocus Pocus 2 was teased on Disney Investor Day, and fans of the classic have been excited about it since.
A release date has not been announced, but a confirmation on the project, to be directed by Adam Shankman, is enough to tease fans for now. A make or break for the film would be if the original cast returns to their roles.
If ever they do, Hocus Pocus 2 will star Bette Midler, Jessica Parker, and Kathy Najimy as witches. Together, they wreck havoc and extract revenge.
The Mysterious Benedict Society
Another upcoming series, new on Disney Plus is the Mysterious Benedict Society, based on a book series by Trenton Lee Stewart. Set for a 2021 release, The Mysterious Benedict Society follows the story of young and inquisitive kids under the guidance of Mr. Benedict.
The young adult book series is a hit with readers and non-readers alike. This show, which is an adaptation of the series, will star Tony Hale as Mr. Benedict and Kristen Schaal as Number Two. The cast of young kids stars Seth Carr and Marta Timofeeva.
Three Men and a Baby
Starring Zac Efron, Disney Plus is planning to remake Three Men and a Baby. Not much is known yet about the project, but many can expect the same themes from the original film.
In the film, three bachelors with successful careers are left a baby outside their doorstep. Without anyone assuming responsibility, they have to take care of the baby and figure out life from there.
This is the first Disney film starring Efron since his breakout role as Troy Bolton in the High School Musical films.
Flora and Ulysses
A Disney Plus original movie, Flora and Ulysses is about a creative young girl and her superhero squirrel. The two become an unlikely duo, with the former being a big cynic, as young as she is.
Directed by Lena Khan and written by Brad Copeland, Flora and Ulysses will be new on Disney Plus in 2021. It will star Matilda Lawler as Flora. Joining her are sitcom elites Alysson Hannigan and Dani Pudi.
Chip and Dale: Rescue Rangers
It has been a while since a live-action and animated film released a cross-genre adventure. New on Disney Plus, Chip and Dale: Rescue Rangers will be the hybrid movie screens are missing. It stars former SNL writers John Mulaney and Andy Samberg. They will be starring as Chip and Dale, respectively. Akiva Schaffer, who has worked with Samberg on Lonely Island, will be directing the film.
The plot for the film is very modern, as traditionally animated characters in the Chip and Dale world struggle to find relevancy at a time when 3D animation is king.
Pinocchio
A live-action Pinocchio movie is underway on Disney Plus. The story follows a wooden puppet who wants to become "a real boy." He does everything he can to feel like he is and become one, but he must first learn humanity's most hard-hitting lessons.
Peter Pan and Wendy
Disney fans are in for a treat when Peter Pan and Wendy are new on Disney Plus. This live-action adaptation of the classic Neverland tale is headed for the streaming service's "big screen," skipping movie theaters altogether.
Not much is revealed about the story yet, but if it follows the same plot as the animated film, then it is about a boy who never grows old. Additionally, it is about a young girl who is at the crossroads of growing up.
Disenchanted
Enchanted is one Disney's best releases to date. Since its premiere in 2007, millions across the globe have kept the songs and characters of the movie close to their hearts.
Unexpected but appreciated, a sequel for Enchanted, called Disenchanted will be new on Disney Plus for years to come. Not a lot of details have been revealed, but Amy Adams will be coming back to play Giselle once more.
Sister Act 3
New on Disney Plus will also be the third movie of the Sister Act films. Whoopi Goldberg is slated to return to her award-winning role, but not much is known about it beyond this.
In the movies, she plays Deloris Van Cartier, who is a singer that joins the witness protection program. Things are in for a tailspin when she is assigned to go undercover as a nun in a convent.
New on Disney Plus: Original Animated Series
Baymax!
Walt Disney's Animation Studios, while not Disney-Pixar, is also known for its work in animated films. One of its more recent hits, Big Hero 6, was culturally celebrated for its deep themes and all-too-cute characters. It made big splashes in the box office, and while a sequel for the film is unknown, a series is not.
There is already a Big Hero 6 animated series. Good as it may be, it does not come from Walt Disney's Animation Studios itself. Baymax!, a show starring Hiro's big but soft companion from Big Hero 6, does.
Episodes of Baymax! will follow the robot as he helps patients in San Fransokyo. Each episode will feature a different patient, but there is no news yet on how many episodes there will be.
Baymax! will be new on Disney Plus come fall of 2021.
Zootopia
Zootopia, like Big Hero 6, was revered by audiences worldwide. Its exploration of stereotyping and discrimination, all while presenting such fun and funny characters was appreciated by movie goers. However, another appeal of the movie was its world building: a modern city full of anthropomorphic animals.
Zootopia the series, new on Disney Plus, will feature all of the minor characters from the film. This includes the DMV sloths, Gazelle's backup dancers, and even the rich anthropomorphic animal folk.
There will even be reality shows from the universe, including The Real Mousewives of Rodentia.
This will premiere in 2022, just about after Baymax!
Tiana
Tiana, from Princess and the Frog, will also headline her own series, new on Disney Plus. Like Zootopia, Tiana will be building the world of 1920s New Orleans. Expect the town to be filled with vibrance and music, even if no other details about the show are confirmed.
Reunite with Tiana and her town of New Orleans in Tiana. New on Disney Plus, this series will debut in 2022.
Moana: The Series
Tiana from Princess and the Frog is not the only Disney Princess going back to your screens.
Moana, from the 2016 hit, Moana, will be having her own Disney Plus series too. The self-titled show will also build the Princess's world further. Watch Moana as she lives on her island day by day, learning more about the South Pacific in the process.
A lot of these Disney Plus shows deal with world-building. It goes to show how much creativity is left in the studio, cast, and crew. For Moana, it is unclear whether the original cast is going back to reprise their characters. It is also unclear if Broadway legend Lin-Manuel Miranda will write music for it again.
Iwájú
Disney Plus will not be missing out on original content, either.
Iwájú, a new on Disney Plus series, is inspired by the Pan-African culture based on the comics by Kugali Media. The series will most likely be set in West Africa because Iwájú is a native language in the area.
Translating to "The Future," Iwájú will be a magical sci-fi adventure across animation's most beautiful landscapes and sceneries. There are still a lot of details hidden, but this show is set for a 2022 release.
Dug Days
A new UP spinoff series focused on Dug is coming new on Disney Plus in 2021. Dug Days will focus on UP's fan favorite sidekick, Dug the dog.
For those who do not remember, Dug is the talking dog from Pixar's UP. This Disney Plus series will be focusing on his return to the South American jungle, where he faces many challenges. These are the typical dog's horrors—fireworks and rodents included.
Lightning McQueen and Mater
Pixar is not holding any punches when it comes to releasing their own series. Like UP, the Cars series will be having their own show as well.
Lightning McQueen and Mater is a spinoff series from Cars. The show will follow best friends Lightning and Mater on a road trip from each end of the United States of America. This is set for a 2022 release, and more information about the show will come out until then.
Win or Lose
Original content is not lost on Pixar too. Win or Lose, from Toy Story 4 writers Hobson and Yates, is an original long-form animated series from the company.
Set for a 2023 premiere, Win or Lose focuses on the experiences of each child in the week leading up to their softball championship. New on Disney Plus, this is poised to make waves when it comes out, covering lessons on perspective and empathy.
Final Word
These shows and movies, all new on Disney Plus, have something in store for everyone. Disney's appeal is its ability to entertain everyone in the family, no matter what their ages are. With Disney Plus, Disney inserts itself in the lives of its audiences like never before.