A lot of people use their free time playing online games. Not only will they be able to enjoy, but can they interact with other online gamers. Discord is one of the free apps that let online gamers talk to each other while playing games. Moreover, it helps them to socialize, meet new friends, and have a good video chatting experience.
Additionally, Discord helps ease our boredom. In today's time, when social distancing is being implemented, it will be of great help. While people are enjoying playing games and having fun using their skills, they can abide by the law and avoid being sick. Also, Discord makes it easy to find friends of the same interest even without physical interaction.
In this article, we will discuss what the Discord app is, its features and uses, and how one can join and create a server in it.
What Is Discord?
Discord is an online free voice and text chat application that targets online gamers primarily. It lets gamers do the multi-tasking of chatting and talking to their gaming partners while playing their favorite online multiplayer games. Moreover, it is suitable for video game players because it helps them to find each other, play with each other, and chat while they are playing.
This free app is similar to the voice chat features of services like Skype and Teamspeak. Also, it blends with the simple and easy user interface of a professional communications platform like Slack. Just like other platforms, this app supports text, voice calls, and video chat, so gamers can use it in any way they want.
Additionally, this app is created to bring together online game lovers. It can be accessed through PC, web browsers like Chrome and Firefox, or mobile phone. It also serves as an organizational and social tool, which gamers can use to hang with each other.
What Devices are Discord-Compatible?
Desktop
Windows 7 and up
MacOS 10.10 and up
Mobile Devices
iOS 10 and up
Android 5 and up
Browsers
Google Chrome
Firefox 38+
Opera
Microsoft Edge 17+ (including Chromium Edge 79+ on Windows and macOS)
Safari 11+ (available on macOS 10.13 High Sierra and up)
How to Install Discord?
It is very easy to download and install Discord. If you want to have the Discord app on your iOS or Android device, you can just download it from the App Store for iOS or the Google Play Store for Android devices.
If you want to install Discord in your PC, open your browser, and go to www.discord.com. You will see an option if to "Download for Windows" or "Open Discord on your browser."
What Is Discord Nitro?
This is the premium subscription tier that Discord offers. When you pay for this premium, you will be given global access to personalized emojis from the entire server that you are part of, personalized Discord number tag, animated avatars, and server boosts from your favorite communities. Moreover, you will have the advantage of having a larger image upload. With that, you will have a wonderful experience using this app.
This subscription tier is available in two variants, namely, Nitro and Nitro Classic.
How to Create an Account?
Mobile App
Download the Discord mobile app from Google Play Store or Apple App Store.
After downloading, open the app.
You will see "Welcome to Discord" and "Login or Register to get started."
Click on "Register" to create an account.
Fill in your information including your preferred username, e-mail, and password.
Click on "Register."
You will then see a reCaptcha verification on the screen.
Click "Verify."
After that, you will be taken to the home screen of Discord.
You can now use the Discord app. Just type your username and password, and you are in.
Web App
Open your browser and type "Discordapp.com" on the search bar.
Click on "Open Discord in your browser."
Type your preferred username.
Check the box for the terms and conditions, and then click the arrow just beside the username text field.
Check the box that you will see beside "I am not a robot."
A welcome message will then pop-up.
Click "Skip" to immediately start using Discord, or click "Get Started" if you want a tutorial.
Enter your e-mail address and password.
Click "Claim Account" to register or verify your account.
Log in to your e-mail account and check the e-mail sent by Discord.
Click on the "Verify E-mail" box to verify your Discord account.
After that, you can now use your Discord account to start looking for communities and servers to join.
What Are the Discord Features?
Free to download
Free sign-up
Organized channels
Gives you lots of room to share videos
Coordinates meet-ups and play
Provides ways to find other gamers/users
Allows talking while playing games
Voice channels
Makes hanging out easy
Allows friends to get in touch in any way they want
Supports video calls, voice chat, and text
Reliable, high-quality communication
Lets you watch friends stream their games
Screen-sharing session
Customizable emojis
Available GIFs and reactions
Share funny videos and group photos
Pin your favorites to remember later.
Group up your friends
Lets you organize your guild
Brings together community fans all over the world.
Lets you set roles to each member
Sorts members into groups
VIP channels
Offers search functions to help find other people and add them to friend's list
Organizational and social tool
Approachable user interface
Useful for creating places for meet-ups
Chat in large groups
Lets you create and join "Servers"
How to Create a Server on Discord?
To create a server on Discord, open the Discord app, and do the following.
Locate the plus symbol (+) in the server selection column found at the lower left side of the Discord interface and click it.
After clicking the plus symbol or the "Add Server" button, click the "Create a Server" option.
Under "Server Name," enter your preferred name for your server.
You can also add a picture or a featured image by clicking the circle on the right that has your server name initials. The image will represent your server.
You can click the "Create" button that can be found at the bottom of the window when you are done with your name and featured image.
Creating a new server is now done, and you are automatically connected to it.
If you want to see options for inviting friends, changing the server settings, and creating channels, you have to select the new server you created.
After that, click on the dropdown arrow beside the name to see the options.
How to Join a Discord Server?
Mac Or Windows
To join a server, you need to have its invitation URL or link. Copy the invitation link of the Discord server where you want to join.
Open your web browser and go to https://www.discordapp.com.
Click "Open Discord in your browser."
Sign in to your Discord account.
Click on the plus sign (+) inside a dotted circle that can be found in the left column.
Click on "Join a Server."
Enter your invitation URL or just paste it using Ctrl + V for Windows and Cmd + V for mac.
After doing that, click "Join."
You have now joined a Discord server.
If you want to join a server that doesn't require an invitation URL or link, just select the "Search icon" that can be found at the left sidebar. You just need to select a server where you want to join or search for a server by typing a name or a keyword.
Mobile Device
After downloading and installing the Discord app, open it on your device. The app's icon should be on your home screen.
Log in to your account.
Tap on the hamburger icon (☰) that can be found in the top-left corner of the screen.
Tap on the plus sign (+) at the left column. This will open the Server window.
You need to tap "Join a Server."
You can now enter the invitation URL or link of the server you want to join.
If you don't have an invitation URL or link for a specific server, you can search for one online.
After entering the invitation URL, tap "Join." It is the green button that you can find at the bottom of the screen.
You are now connected to that Discord server.
What Are the Pros and Cons of Using the Discord App?
Pros
Easy to set up like any other VoIP app
Can be used in browsers
Provides rich-text support like GIF, images, videos, and files
Beautiful interface
Blocks direct messages
Game integration
Push notifications for Android app
Lets you create your server or join one
In-game overlay
Language localization
Lets you invite friends and share server's invite codes
Gives roles and permissions to a user
Lets you view the roles of any user
Has a voice channel
Diverse platform
Doesn't affect the performance of the game
Doesn't require special drivers
Lets you add mentions and hashtags
Lets you upload game screenshots
Emojis in chat
Cons
Difficult to use interface
Distorted voices
Issues in performance
No available self-hosting
Built for gamers
Cut-out of some functions
Chat bombarding
What Are Similar Instant Messaging Platforms?
Slack
It is a single place for a team to communicate and collaborate. Moreover, it can be used to post schedules, join calls, submit files, and tag a specific person to make sure that he gets an important message. Also, it is a great help for remote teams to be more productive because it can bring people together to communicate. They can check their to-do list, talk about important matters, and have a one-on-one conversation. This can be used on PC and mobile phones.
Skype
This telecommunication app provides video chat and voice calls. Furthermore, this makes keeping in touch very easy. Talking, chatting, and collaborating are possible when you use Skype. Also, you can call landlines and mobile phones using it. Even sending text messages is possible. It can be used on computers, tablets, smartphones, Xbox One console, and smartwatches using the internet.
Telegram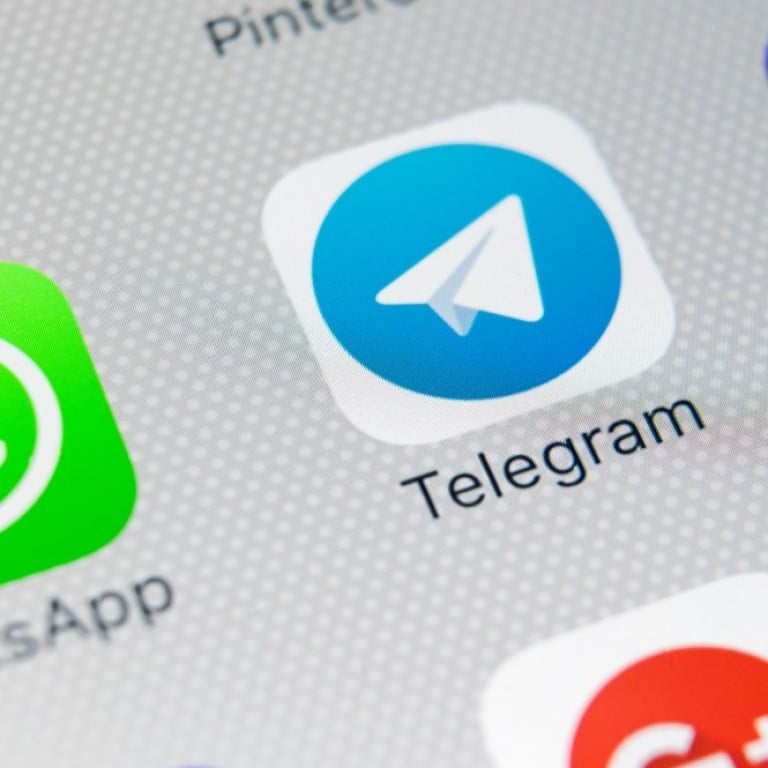 This is the fastest messaging app available on the market. It connects people through a distinctive, distributed network of data centers all over the world. More importantly, this cloud-based mobile messaging app focuses on security and speed. Moreover, it offers Secret Chat wherein Secret Chat messages can be programmed to automatically disappear. Not only messages that were sent can disappear, but also photos, videos, and files.
Wire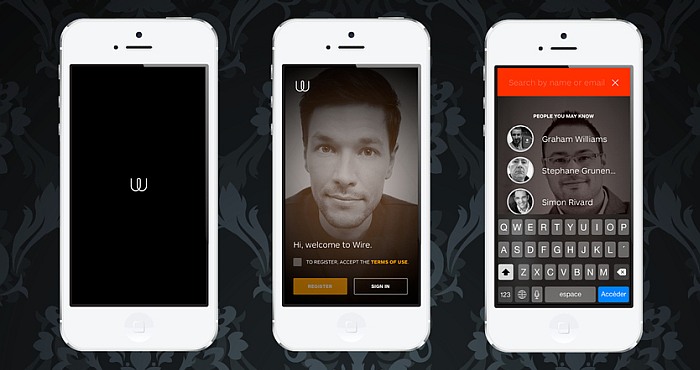 This app offers a wide-range collaboration suite, which features messenger, voice calls, video calls, conference calls, file-sharing, and external collaboration. These are all protected by a secured end-to-end-encryption that provides security for organizations. With that, people, organizations, and businesses can communicate securely and confidently. This is because Wire wants to extend its security standards and keeps everything in private.
Enjoy Playing Games and Gain Friends in Discord
When we play games, we tend to focus on just playing and not pay attention to the people around us. Discord changes this practice. This is because it lets us chat with other players while we are playing. With that, we are not only practicing our skills but also socializing. Moreover, we can find friends with the same interests. We can talk not only to our usual friends but other people who also use Discord.
Additionally, Discord makes sharing game techniques possible. It then helps us do better with the game. Chatting with friends makes playing online games an extraordinary experience. It does not only ease our boredom but lets us gain lots of friends and ideas. Also, we can learn different virtues from different players.
If you're into playing games online, you might want to check out our guide on what internet speed do you need for gaming. Also, in order to keep your internet connection in tip-top shape, check out our Best D-Link router guide today. Lastly, if you want to try out more games, why not read out article on the best free game download sites?