PC and console games are obtainable in various ways. Games can be either downloaded or bought. For digital platforms, the process is one and the same. First, you buy the game, then you download it. The downloadable content you can get is diverse. There are games that are from big studios; there are also Flash games that are good pastimes. If you're stuck not knowing where to download games, worry no more. In this article, we'll tell you about the best game download sites.
There are lots of game download sites for you to visit. These game download sites range from distributors to third-party sites offering free downloads. When playing games, using a controller will really elevate your gaming experience.
The Best Game Download Sites
Steam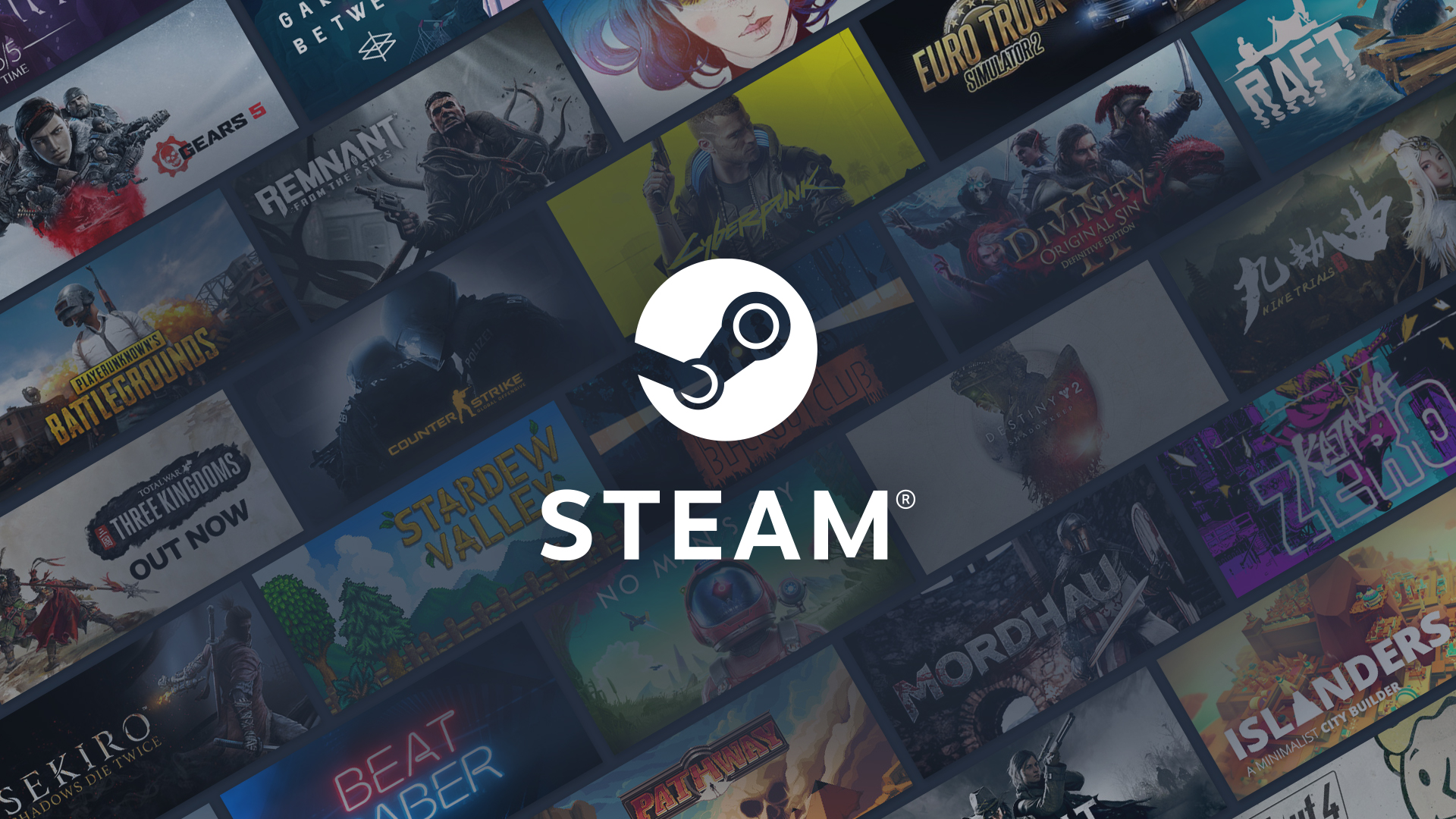 Steam is a digital distributor for PC games. In the app, the games you can download spans a variety of genres, such as action and FPS. On Steam, you can find the most popular games available on the market. You will have to pay to download most AAA games. However, the app does have free games available for download. You can check out our article to learn more on how to download Steam games to get content easily.
Steam is also largely user-driven. It has an active community that is from different games. Each game on Steam has forums where users can discuss a specific game. Being a distributor, Steam is also a platform for game creators to upload their games for others to play. Aside from games, other content is also available on Steam. These include animation and editing software. Visual novels are also downloadable, such as Doki Doki Literature Club.
The best thing about Steam is that you always get the best deals. Steam holds sales where games can be bought at a cheap price in comparison to their original price. Not only that but there are also times where users can get games for free at a limited time.
AllGamesAtoZ
AllGamesAtoZ is a website where you can find free PC games. The site started out to be a training ground of sorts for the owners when it comes to learning programming. Over time, it developed to be what it is today.
As the name implies, it has a huge catalog of games from A to Z. The site itself is not a platform where you can download games. Instead, the site provides information and directs you to where to download PC games. The site itself is also community-driven, like Steam. The site becomes a platform for giving insightful reviews on PC games.
Mega Games
Mega Games does not offer PC game downloads. What you can download from Mega Games are programs that will enhance your games. These contents include trainers that will do the work for you in-game. Cheats are also available for those who are lazy to do anything in their game. Not only cheats are available, but mods are as well.
The site also has a portal where there's news related to gaming.
GOG
GOG (Good Old Games) is a website where you can download PC games. Like Steam, it's also a platform for games. What's missing is the community-driven part, aside from the user reviews. GOG is a distributor and does not have indie games. Still, it's still a good place to get PC games. The games available on GOG cover a lot of genres, such as action, adventure, and RPG. Some of the content sold on GOG comes in bundles, which saves consumers a lot of money. Event sales are also held, which lowers the cost of games on the site.
In 2012, the site started to sell newer titles. Some of these titles include Assassin's Creed and the Metro Redux series, to name a few.
Origin
Origin is a digital distribution platform owned by EA Games. It was first envisioned to be a strong competitor to Steam. What sets Origin apart from other distributors is that it utilizes cloud technology. It is used by Origin when it comes to saving files. Not only that, but Origin also has cross-platform games. This means that some games in Origin support many platforms. Like most distributors, Origin also offers free games on occasion.
Many titles available on Origin are well-known franchises. These include The Sims 3 and 4 (with expansion packs). Various Star Wars games are available as well. There are also other franchises available on Origin, such as Batman: Arkham and FIFA.
Battle.net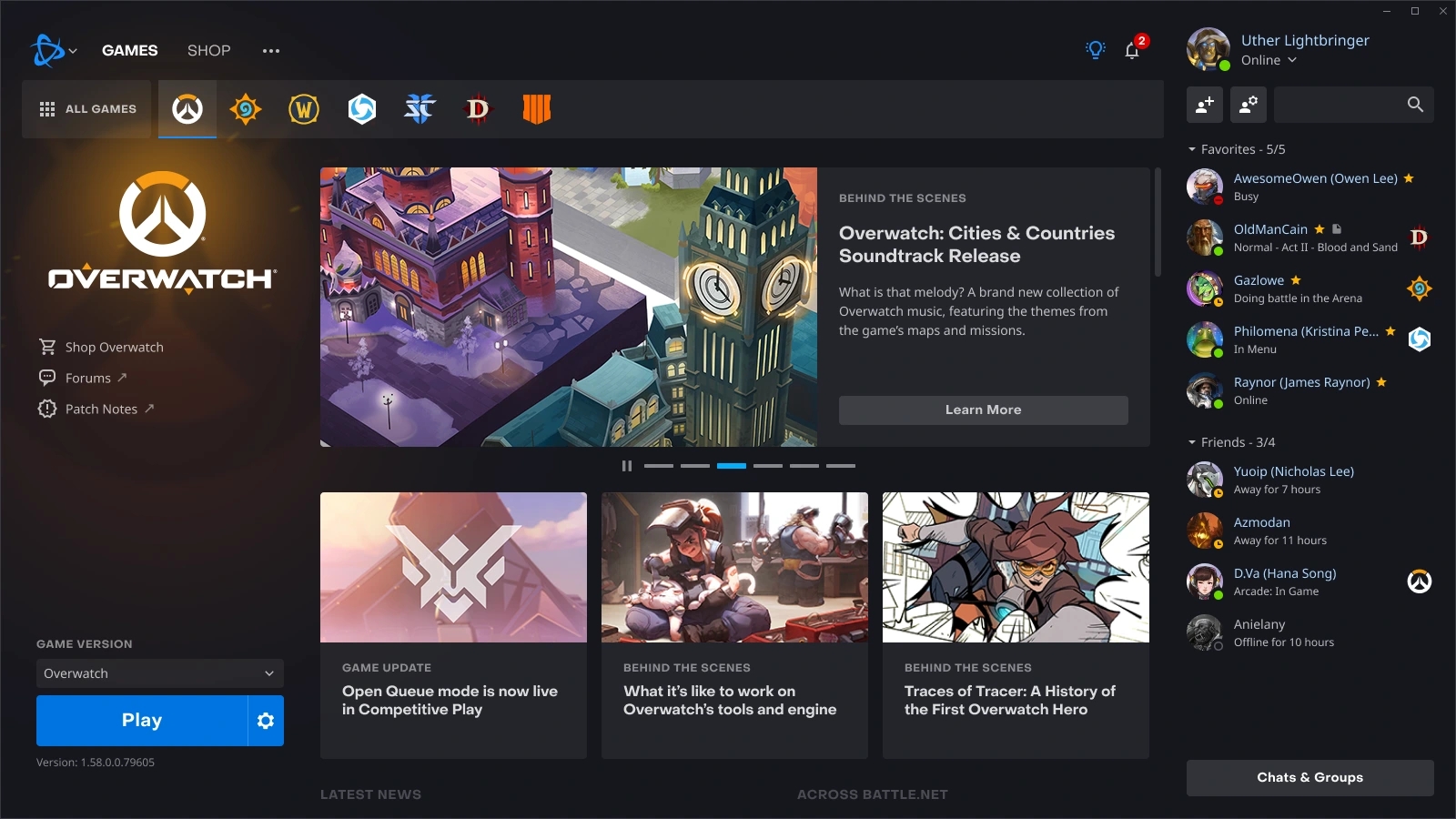 Battle.net is a distribution platform owned by Blizzard Entertainment. Steam is the leading digital distributor, but Battle.net was the first. As the site is owned by Blizzard, most of the titles available on the site are original Blizzard titles. The site's game library is largely filled with multiplayer games. These titles include World of Warcraft and Heroes of the Storm. Non-MOBA titles include Overwatch, Starcraft, and the Diablo series. The non-Blizzard titles available on Battle.net are Call of Duty games, such as Black Ops 4.
Aside from games, expansions are available as well. The games that you can buy expansions with include Warcraft, Diablo, and Call of Duty.
Epic Games
Epic Games is another well-known game distributor that isn't owned by any bigger company. Aside from being a distributor, Epic Games is well-known for developing the Unreal engine. The Unreal Engine enhances several aspects of games, such as graphics. It was first developed for FPS games but has since been used for other video games. Like other game distributors in this list, Epic Games also offers good deals when it comes to the prices of games. They also offer free games on occasion.
Epic Games not only distributes games but also makes them. Some of the well-known Epic Games titles include Gears of War and the Infinity Blade series. Well-known multiplayer titles include Smite, Paladins, and the acclaimed Fortnite series.
Microsoft Games
As the name implies, Microsoft Games is owned by Microsoft. It doesn't offer much when it comes to features aside from doing its job as a distributor of PC games. There are a lot of free games available, but a select few are the only well-known titles. These include Roblox, Angry Birds, Plants vs. Zombies, and the Asphalt series of racing games, to name a few. The games that users can buy include Minecraft and the Forza series of racing games.
BestOldGames
BestOldGames offers—you guessed it—old games. Many gamers, especially the older ones, long for the feeling of nostalgia. These feelings of nostalgia stem from when they played games when they were younger. It's a good thing that BestOldGames is here. With BestOldGames, you need not look far for your favorite old games. As long as it's an old game, chances are it will be on the site. Some of the well-known titles on BestOldGames include Civilization, Castlevania, and Dune.
Caiman.us
Caiman.us offers freeware games. Some of the games on the site have graphics that look outdated, giving that retro vibe. Not only that but there are also modern-looking games as well. The site's library of games is large and has diverse categories. There are 2D and 3D games available for download from the site. There are also simulator games and puzzle games. Some of the well-known titles from the site are Bomberman, Tetris, and Pacman.
IGG
IGG or I Got Games, is a good site to get PC games. It's like GOG, but with several key differences. IGG also makes its own games. It only has a few games, but the good thing is that all IGG games are free to play. Aside from PC games, mobile games are available and free as well. Merchandise from IGG's games is available to buy. You can download IGG games easily. Some of IGG's titles include GodsWar Online and Lords Mobile. It might look that IGG is not much of a developer, but one look beyond the face value proves otherwise.
Ocean of Games
Ocean of Games is a website that offers PC game downloads. This site is one of the better ones because of the titles it offers. The games you can find on the site range from the 2000s to recent releases. Those who want to download newer PC games don't have to scour the internet anymore, as the site has them covered. Some of the games available on the site are Assassin's Creed, Sniper Elite, and Star Wars: Battlefront.
GameJolt
GameJolt is a good website if you're looking for indie games. Users can upload their games on the site. The site supports games made with Flash, Java, and Unity. Like Newgrounds, it's also community-driven. What does set it apart is that it has individual communities for discussing games, like Steam. On the site, games that are available are both buyable and free. As the site is for indie games, there are only a few well-known titles. Despite this, there are downloadable mods for popular games from the site, such as Five Nights at Freddy's. GameJolt titles include Chronicles of Bruno, Sakhalin Station, and The Creator is Mean.
Skidrow & Reloaded
Skidrow & Reloaded is also a good website to download PC games. Like Ocean of Games, the site also has games from the 2000s to more recent releases. The site works in a simple way; users only need to look for the game that they want and they can download it immediately. Aside from the PC games, there is not much content. Despite this, updates for games that are on the website are available for download. With these updates, games downloaded from the site can be up to date.
Itch.io
Itch.io is yet another site for indie games. Users can upload their games that are supported by Flash, Unity, and Java. Aside from games, other content is also available such as visual novels. The games from the site also support different operating systems, such as macOS and Linux. Some games are available to buy, while some games are available for free. Being an indie game site, there are no well-known titles at all. Despite this, there are homegrown titles with popular ones such as Plokoth, Swallow the Sea, and Siren Head.
GameTop
GameTop has downloadable Flash games for PC. It has lots of genres, such as puzzles, racing, and adventure. In a way, some of the games that are available for download can be described as "indie." Despite this, there are still popular titles available for download. Popular games from the site include titles such as World of Tanks and World of Warships.
Torrent Sites
Torrent sites are also a good source of PC games. You have to keep in mind that you need a torrent client to download from torrent sites.
Disclaimer
Robots.net does not promote or condone piracy in any shape or form. We created this page for the sole purpose of informing our readers. This was not written to promote questionable methods of acquiring copies of media.
The Pirate Bay
The Pirate Bay is the premier torrent site. It's a good place to start when looking for a PC game you want. You have to keep in mind that most of the games that are available on The Pirate Bay are recent releases. As such, you won't be able to find older games. If you do find them, chances are it has low seeders and leech, which results in very slow downloading time.
1337x.to
1337x.to is also a well-known torrent site. Like the previous torrent site, the games that you can find here are more recent releases. If you find an old game, you'll struggle with the download because there's a chance that it has little to no seed and leech.
Tips for Safe Downloads
Use a VPN
VPN stands for virtual private network. Using a VPN is a great benefit, as it extends a private network into a public domain. The public domain, with a VPN, then piggybacks on the private network provided by the VPN. In essence, it hides your network in the guise of being legitimate. Your data comes from your VPN instead of from your computer.
Using a VPN when downloading games is the way to go. When you download with a VPN, you're protected as it appears to be from a private network.
Use an Antivirus
This one is a no-brainer. You should focus on getting and using antivirus software when downloading. There are some downloads that bring malware to your computer. Not only that but there are also instances that some malware and viruses pose as legitimate. It's always good to have antivirus software that's always ready to combat these threats.
You should also take the time to update your antivirus software as well. Antivirus software developers update them to protect you and your PC from attacks. When you have excellent antivirus software that's up to date, you can combat threats to your computer.
Keep Your OS Updated
Updating your PC's OS is a must. This goes hand in hand with using antivirus software. If your PC's operating system is not updated, it leaves you vulnerable to hacking, virus attacks, and malware. If you don't have good antivirus software, combined with an outdated OS, you're very vulnerable to threats.
Download From Reputable Sites
At first glance, a well-versed user can see if a website is reputable. This applies very much to download sites. One thing to look for when downloading games from websites is if there are user reviews. Most reviews and ratings left on download pages are more or less insightful. It's a matter of good intuition on the user's part when downloading games from websites.
Final Thoughts on Downloading Free PC Games
Not everyone can afford games. A PC made for gaming alone can cost a lot. Luckily there are many sites from which you can download free PC games, especially legitimate ones like Steam and Epic Games. We did include torrent sites for when you're unable to shell out money for premium games, but this act should not be condoned. We should try to support the game developers and distributors who work hard to bring us the best experience through games. If not for them, we would not get our PC games through retail. Most of all, we should support indie game designers. No big video game developer started at the top, after all.