These days, virtually all industries need cybersecurity professionals more than ever. Some people may think it's only related to mitigating different attacks on the network. Nonetheless, the scope of a cybersecurity job goes way beyond that.
However, despite your position in the industry, the most important point remains intact which is to protect your data and resources from being compromised in any way. New ventures are surfacing every day. It implies that user information is also produced in bulk. This is the reason why every organization needs robust tools to enhance its security. This "gap" leads to more lucrative jobs to attract the best candidates.
With regard to job roles, there are many cybersecurity positions that are in hot demand. These include consultants, analysts or engineers. Today, corporations mitigate cyber attacks in real-time.
Most In-Demand Cybersecurity Jobs
In this section, we'll explore a variety of job openings in the cybersecurity niche, ranging from entry-level to expert positions. Do note that the list does not show any order or preference.
Cybersecurity Analyst
As the name suggests, the nature of this role is related to performing analysis, observation, and assessment. Every day, this job demands the analyst to monitor security across the network. Moreover, the specialist is required to identify any cybersecurity loopholes within the network and recommending solutions.
But of course, they perform other tasks as well. For instance, a cybersecurity analyst needs to conduct vulnerability testing across the network, prepare the report, and suggest security upgrades. Once approved, he will be the one responsible for implementing them.
Although their roles vary from one organization to another, some analysts also need to conduct internal training for internal staff. They must teach them how to operate and interact with machines to minimize the probability of any cyber attack.
In the United States, the average salary of a cybersecurity analyst is $75,000 per annum.
Penetration Tester
If we purely consider their skills set, penetration testers are hackers. Of the white hat variety. They use their expertise to identify weak points of the cyber network., Demand for this position is surging quite decently. In fact, the reason is quite obvious. Organizations hire them every now and then to test their systems and evaluate how exposed they would be if an external person conducts an attack on the network. Depending on the type of job description, they could work remotely as well as on-site.
Usually, penetration testers approximately earn $80,000 per year. Since hacking events are increasing and the industry lacks such individuals to fill in the positions, the salary scale will surely increase soon.
Computer Forensics Analyst
Well, this cybersecurity job is a bit different from mainstream analysts. This is because CFAs are doing a variety of tasks depending upon the case. As of yet, they earn an average salary of roughly $70,000 per annum in the U.S..
Here is a list of activities you are expected to perform if you pursue this position:
Going after data trails obtained from different devices, data centers, and records
Interpreting the data related to crime and connecting the dots
Fetching the records from mobile companies and evaluating them
Recovering deleted files from a mobile, laptop, or any other storage device
As a computer forensics analyst, you must be able to document the tasks assigned to you which include your approach towards investigating the matter and documenting the facts.
Security Consultant
Due to the nature of the job, they usually work with multiple organizations at once. Moreover, the job expectation for them is to carry out different types of risk assessments. Additionally, they have to propose solutions based on their experience. Even though this cybersecurity job seems quite ordinary, you must be tech-savvy to excel in this role.
Companies are looking to contact a security consultant with an appropriate personality as well. They do not want a rigid and aggressive person to evaluate the sensitive loopholes and then suggest something that is not acceptable by the organization.
The average salary for a security consultant is roughly $80,000.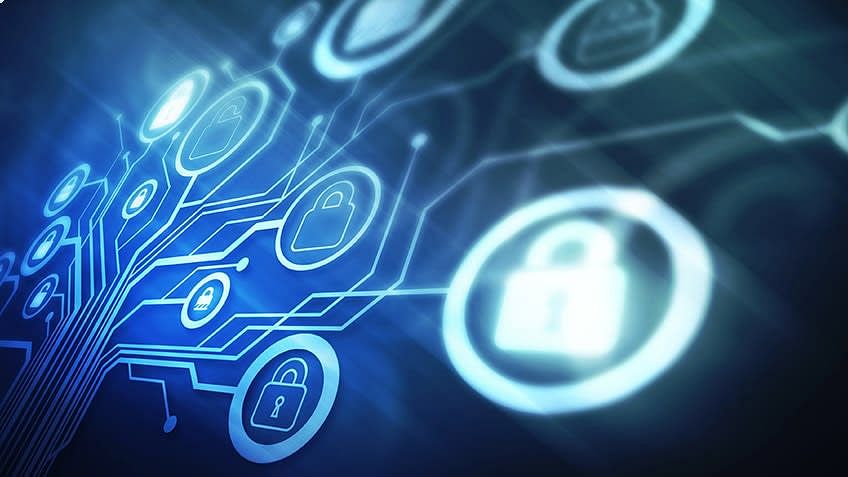 Security Systems Administrator
Their job is not that tiring or technical since the organization already defined most of the SOPs. Furthermore, you do not have to be very creative for securing or continuing the job. However, their efficiency determines the cybersecurity strength of the organization's network.
The job description for an SSA is quite ordinary, regardless of the organization. He is required to install the network and other tools on it, administer all users and activities. If needed, he might have to troubleshoot at times.
This job role is confusing to a lot of people. And so, it is worth mentioning that other positions in this niche are subject to different incidents and activities. However, the SSA of an organization is expected to carry out day-to-day tasks so that the network remains in an efficient state. Furthermore, their experience and "say" is also quite vital when a company decides to develop security procedures. The reason is, they will be dealing with them daily.
Ethical Hackers
The name itself is quite fascinating for many of young cybersecurity job hunters in the market. Ethical hackers are not quite different from penetration testers, except that they serve a much specific use case. In pretty much all scenarios, they are expected to come up with a CEH certification to stand out from the competition. The average salary is about $70,000 a year.
After testing their skills, they issue a license to ethical hackers to test the system "just like a hacker" and determine the loopholes. So essentially, they are pure hackers. They test the system like one. However, they do not misuse their skill.
Usually, if an ethical hacker fails to breach the system, the network is declared fit for launch.
Chief Information Security Officer
This position is what most cybersecurity professionals covet. In many organizations, a CISO is one of the top executives in the corporate hierarchy. Please note that being CISO bombards you with a plethora of responsibilities. Moreover, whatever degree you have, it is crucial to possess sound industrial experience before taking on the role.
The CISO is usually the overall-in-charge of a company's IT department or IT security division (for bigger companies). That's why they earn pretty handsome salaries, bonuses, and many other perks. In the United States, the average basic salary of a CISO is roughly $120,000 per annum.
Of course, their job description does not require any hands-on work. They are expected to manage the security department of an organization. Therefore, a CISO's task is to direct the security infrastructure. It includes guarding the interest of the company, its stakeholders, partners, employees, and products. They are also responsible for "beating the competition" by visioning revolutionary solutions to cope up with varying security demands in the niche.
Having a sound IT security knowledge is essential. Additionally, you must have good communication skills and the ability to identify talent in people. This is because CISOs need to form a competent IT security department and direct them towards achieving the organization's core objectives.
How To Secure A Cybersecurity Job?
A couple of decades ago, government and intelligence agencies were the ones that exclusively required cybersecurity professionals. However, the dynamics have changed in recent years. Today, top-notch IT companies have started hiring them.
However, it is worth noticing that you need to be competent in securing a cybersecurity job. This is because this job comes with plenty of responsibilities.
Firstly, you must have a Bachelor's degree in an IT discipline. Beginner and intermediate level jobs may not require a Master's degree. However, if you want to climb the hierarchy, having a Master's degree will be to your advantage.
Most of the candidates have similar degrees and subjects. So, it is advisable to complete a couple of certifications and advanced training before applying for a job to have an edge.
Having said that, it is worth mentioning that simply "mentioning" the credentials in a resume might help you in securing an interview. However, if you want to be hired, you must have the required skills. Also, you need to prove to them in an interview or other tests that you are qualified for the position.