Resident Evil Village was announced alongside the PlayStation 5's announcement date. The series has had a long-standing relationship with the console. For context, the very first Resident Evil game was marketed towards PlayStation users back in 1996. The 10th installment of the series and the eighth addition to its main story, Resident Evil Village, is set to debut in 2021. Still, this does not stop its developers from teasing what the famous horror game has in store.
Capcom keeps many details of this game under wraps. Despite this, there is still a lot of conversation surrounding Resident Evil Village.
What Is Resident Evil?
What Kind of Game Is It?
For those who do not know, Resident Evil is the world's most popular survival horror game. Released in 1996, Resident Evil games have been a pop culture staple ever since.
Upon first glance, you will see that Resident Evil focuses on tropes of horror: zombie-monster outbreaks and renegade protagonists with a lot of heart. Where are these coming from? A capitalist pharmaceutical industry named Umbrella Corporation.
While the series' success is because of this simple but effective plotline, the series has branched out from it since. Fans will know of the series' action-adventure challenges and puzzles. In addition to this, the franchise also has a line of films, comic books, and novels that weave its stories further.
Resident Evil has become more than just a video game. It redefined survival horror tropes for the 21st century. Many people give the series credit for bringing back society's interest in zombie stories, especially for gaming.
The series' latest addition, Resident Evil Village, is expected to stand on the shoulders of its predecessors. The game is the first new addition to the franchise since 2017. Prior to Village, its developer-only released new versions of Resident Evil 2 and 3. These were both well received by fans worldwide.
Developer
The Resident Evil series is by Capcom, a Japanese video game company. Because of local marketing, the Resident Evil series is known under a different name in Japan. For those from the Land of the Rising Sun, Resident Evil is more commonly known as Biohazard.
Before it became a company for video game developers, Capcom distributed electronic game machines in Japan. Now, the company is known for its work on Street Fighter, Devil May Cry, and some games for the Disney network.
Its most popular game, however, is Resident Evil. Since its release in 1996, Resident Evil has spawned several successful video games and side projects. Because of this, fans of the series expect the game to get bigger every year.
In line with the much-awaited PS5, Resident Evil: Village, the 10th installment of the series, will be released. This is after Capcom's production of Resident Evil 7: Biohazard. Fans are excited about the series' storyline, characters, and design.
Resident Evil Village Overview
Release Date
Those who have had their eyes on the PS5, or its most anticipated PS5 games, may already know about Resident Evil: Village. The first official trailer for the series followed Sony's PS5 reveal event, after all.
Going back, an official date for Resident Evil Village has not been announced. Interested players do not have to wait for long though, because the game will for sure be released in 2021.
Leaks and rumors have even mentioned that the series may be up for a spring release in April 2021.
Platforms
Resident Evil's very first release back in 1996 was for limited platforms but included the PlayStation. As both time and technology progressed, the series has branched out to other platforms, particularly PC and the Xbox consoles.
Resident Evil Village, while teased for the PS5, will also be available on Windows and the Xbox Series X/S.
Besides this, Capcom also teased possible compatibility to the PS4 and Xbox One consoles. This is not fully confirmed, however. Still, if this is true, many gamers who do not yet have the latest consoles will not miss out on the fun of playing Resident Evil Village.
Before playing the game, you must first buy it though.
Price
As one may expect, Resident Evil Village is yet to release its final prices. However, estimates range from $50 to $70. Price hikes for new generation games are expected as they are the industry's newest and (hopefully) finest offerings.
Still, the jury is still out on the Resident Evil Village price/s. There may be add-ons to the game like in Resident Evil: Biohazard, which can also cost players extra. Capcom as a whole has been hush-hush about it. Thus, players should just cross the cost bridge when they get there.
However, for those excited about this game, adding it to their Steam Wishlists is already an option.
Add Resident Evil Village to your Steam Wishlist
System Requirements for Resident Evil Village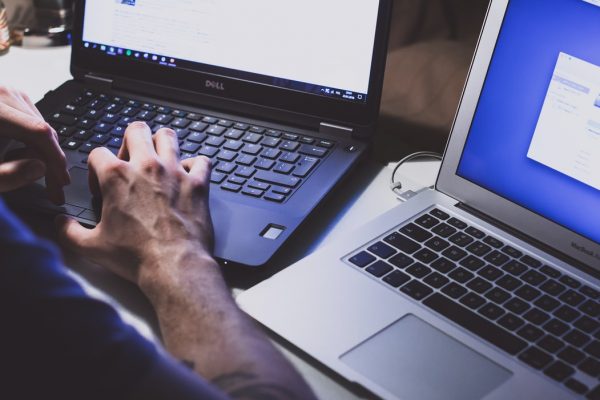 People expect Resident Evil Village to be the series' best release graphics-wise yet. Because of this, many want to make sure they have the hard drive they need to run the game.
Since the game is yet to be released, a lot of its details are still under wraps. This includes all system requirements for Resident Evil Village. However, there are some details known by expectant players today. These are highlighted below.
System requirements for Resident Evil Village would be:
4 GB Memory,
Graphics card of NVIDIA GeForce 510,
CPU of at least Intel Core 2 Duo E8400,
And a 64-bit processor and operating system
Other details, such as how much memory the game takes up, are still unknown. Minimum and recommended system requirements are also under wraps as of now.
For the time being, interested players should keep their eyes on Capcom's social media pages or official Resident Evil website for updates.
Resident Evil Village: What We Know So Far
Gameplay
Fans of the horror genre, whether through games, movies, or both, can expect more horrific gameplay on Resident Evil Village. To start with, the game is bringing back its first-person gameplay for the second time around. This is following the positive reception of the first-player gameplay of Biohazard.
Because of this setting, players can see the eerie and scary graphics of Village up close. Yet again assuming the role of Ethan Winters, you can expect to face werewolves, gothic-style witches, and creepy villagers like never before.
There are not a lot of other details about the gameplay for Resident Evil Village. As far as fans know, the "Village" is a character in its own right. The setting of the game has a lot to do with the villains you will face, and the powers these monsters hold.
Playing on snowy terrains and creaky old houses, expect jump scares and a lot of running from something. You are yet to know what it is, but the game promises many secrets for you to unfold.
Lastly, the game is a single-player survival horror game. There is no information yet if you can switch character perspectives like in Resident Evil: Biohazard. Although, unlike Biohazard, Village features the return of a beloved character of the franchise: Chris Redfield.
Story
While Resident Evil Village is the 10th Resident Evil game released by Capcom, it is only the 8th installment of the franchise's original story. It is a direct sequel of Resident Evil 7: Biohazard.
Thus, the game takes off where Biohazard left off. Here, the timeline jumps a few years. Married couple Ethan and Mia Winters have relocated to their new home. Both are moving on from the horrors of Biohazard, particularly one where Mia was dangerously manipulated by another family.
As for the game's other protagonist, Capcom keeps hinting at the importance of the Village itself. From this, it looks like the Village plays a prominent role in the game. Its villagers seem to function as a cult, with only one character for Ethan to truly depend on.
Fans of the Resident Evil series may not be surprised to find out that the game boasts characters such as intelligent werewolves and gothic witches. Zombies are not yet fully confirmed, but this is a Resident Evil game after all, so there is a high chance of battling the undead yet again.
Leaked footage of the game reveals that Ethan and another character are thrust into action right away. This is no surprise because many Resident Evil games begin like this. With a first-person setting, players will be more immersed and terrified of all events and settings of the game.
Replayability
The Resident Evil franchise is known for its high replayability. It is like putting on a favorite horror film: the story never gets old. Not only that, with the number of puzzles and storylines of the series, there is a chance of you missing a few details in your first gameplay.
For those familiar with Resident Evil, you may know that the games have multiple endings. The first two games had a total of four possible endings, and their latest release, Biohazard, had two. This alone makes the series a fun play for each player.
There is nothing quite like getting the best possible ending the second time around, or playing around the game discovering all possible endings for yourself.
Value
The Resident Evil franchise has been putting out hit after hit, but they hit gold especially with Biohazard. The game's first-person gameplay and new characters cement it as one of the best Resident Evil games of all time.
Moreover, even Resident Evil's revivals are well-received, which is not a common reaction from fans with no new stories to play with (see also: GTA V).
Because of this, fans should expect a large value in playing Village. The new setting itself already seems like a lot of fun.
The game borrows themes from real horror movies, such as The Exorcist and Blair Witch. For those who do not know, these films have dark forest set-ups, with a touch of old century aesthetics. In horror films and games, light changes everything. This is because what you do not see builds more tension and fear. Village is as poorly lit as these movies, which makes the game all the scarier to explore.
As for characters, fans should expect an unusual version of fan-favorite character Chris Redfield. For those who do not know, Chris is one of the first characters of the Resident Evil franchise. While no longer in their latest releases, he is teased to return in Village.
However, he is framed to have ulterior motives. This makes many fans speculate on whether this is the real Chris Redfield in the first place.
There is a lot of build-up with Resident Evil Village. Many are hopeful for more teasers in the future, but the ones fans have now already give them a lot to think about.
Resident Evil Village Characters
Chris Redfield
Chris Redfield is not Village's main protagonist. However, he is the game's most awaited returning character. He debuted in the very first Resident Evil game in 1996 and has built his career in the anti-bioterrorism industry ever since.
Chris is a founder of the anti-bioterror organization Bioterrorism Security Assessment Alliance (BSAA), following the events of the first two Resident Evil games.
Long-time Resident Evil fans will know of Chris's work on the franchise's story. He has been fighting zombies, monsters, and other bioterrorism products from the beginning. Through him, evil pharmaceutical company Umbrella Corporation ceased operations. Up to that point, the company has been the root cause of all Resident Evil conflicts.
As everyone's favorite protagonist, many wonder if the real Chris Redfield is back in Resident Evil Village. He has spent almost the entire series fighting bioterrorism and keeping peace worldwide. However, the trailer reveals a side of him people have never seen before.
Of course, trailers are known for misdirection, so the jury is still out on whether Chris Redfield is really back for the franchise. Either way, fans will be seeing him again.
Mia Winters
First introduced in Biohazard, Mia Winters is Ethan Winters' wife. She is also a researcher for The Connections, a company focusing on producing bioweapons for the black market. One can see this as a stark contrast to Chris Redfield's occupation.
Mia experiences many traumatic events in Biohazard. All are rooted in being under the complete control of Eveline, a genetically-modified child with bad intentions. Because of this, Mia does horrific things to other people, including but not limited to decapitating another human being.
The trailer for Resident Evil Village features Mia Winters' voice. She reads from a picture book called the "Village of Shadows." This gives away that Mia has somewhat moved on from the events of Biohazard, reunited with her husband Ethan.
Ethan Winters
The main protagonist of Resident Evil Village is Ethan Winters. Those who played Biohazard will know him as a simple American systems engineer from Los Angeles who managed to defeat a genetically-modified human, Eveline.
Like his wife Mia, Ethan is still in the process of moving on from the events of Biohazard. In the game, he had to investigate and defeat the Baker Family, responsible for a series of homicides around their town.
Ethan is an average American man who will do anything for the people he loves. Compared to Chris Redfield, Ethan seems much more motivated by personal concerns. He also keeps a level head, which is saying a lot given the traumatizing experiences he has had.
Players of Resident Evil Village can expect to be reunited with polite and respectful Ethan Winters for the time being. No word is out yet on the game's playable characters, though many are hoping for a collaboration between Ethan and Chris in the game.
One thing is for sure, though: the story of Village begins with Chris disturbing Ethan's newfound peace with his wife, Mia.
Resident Evil Games in Order
To understand what Resident Evil Village is all about, you must first know the narrative of the series so far. Resident Evil has released many video games, but Village falls under its main plot.
Given its long history in video gaming, many should expect that not all Resident Evil players have been there since the beginning. If you are one of these people, this quick rundown of the events leading up to Village may help you.
Resident Evil (1996)
The first of the series is Resident Evil (or Biohazard in Japan). It was released in 1996 for the PlayStation, though it was also available for other consoles after.
Starting off the series is a classic zombie story. In a place called Raccoon City, a series of murders is linked to cannibalistic tendencies. Because of this, the local police department investigates these mysterious murders. Things go awry when the first team, Bravo, loses all contact with the police department's second team, Alpha.
It is up to Chris and Jill to investigate these disappearances with their respective partners. However, depending on how you play the game, different endings emerge. The game's best ending has Chris and Jill escaping the final level with their partner, succeeding in defeating the Tyrant.
The worst ending, however, has one character (either Chris or Jill) as the sole survivor. They do not succeed in defeating the Tyrant, and the place they escape from is still very much up and running.
Resident Evil 2 (1998)
The sequel to Resident Evil was released by Capcom in 1998. However, people had access to the game's remake as of January 2019. This time, the game could be played on modern consoles such as the PlayStation 4 and the Xbox One.
Resident Evil 2's story still takes place in Raccoon City, but two months after the first game. In this, you no longer follow the stories of Chris or Jill, but you will reunite with them later in the series.
By this time, many people of the city have become the undead because of the Umbrella Corporation's new bioweapon: the T-Virus. This time around, it is up to police officer Leon Kennedy and his unlikely partner Claire Redfield to get to the bottom of things.
A sequel can define a series' continuing success, as it reveals whether it can hit its debut marks yet again. This was a defining moment for Resident Evil, and Capcom did not hold any punches. Resident Evil 2 brought new horrific scenarios and monsters to the lives of its players. There are new creatures, zombies, and monsters in the game, thanks to Umbrella Corporation.
This game also began the Resident Evil lore because Claire Redfield is the original protagonist Chris Redfield's sister. This weaves into Resident Evil 2 well, as her character's motivation is to find her brother once and for all.
Resident Evil 3: Nemesis (1999)
Released in 1999, Resident Evil 3: Nemesis brings the stakes of the Resident Evil franchise even further. Because of the T-Virus, Umbrella Corporation has only become stronger. This made them create a new monster: Nemesis.
Unlike Resident Evil 2, Resident Evil 3: Nemesis overlaps with the previous Resident Evil release. The game begins 24 hours before Resident Evil 2 but boasts a new protagonist. This is the former Special Tactics And Rescue Service (S.T.A.R.S.) member, Jill Valentine. Despite being a former member of S.T.A.R.S., Jill cannot help but get involved in the problems arising because of Nemesis. The monster, after all, was created to target members of the rescue service.
This game features another series of run-ins with different creatures, monsters, and civilians. However, what makes this different is the presence of a boss-level enemy, which is Nemesis. Jill also does not have to face Raccoon City alone, as she is joined by Umbrella Biohazard Countermeasure Service (U.B.C.S.) members Carlos and Nikolai.
Depending on how you play it, you can end Resident Evil 3: Nemesis with failed betrayal or mass destruction. Both are not attractive end results, but what else can you expect from a survival horror game?
Resident Evil 4 (2005)
After a short hiatus, Resident Evil 4 was finally released in 2005. Like the games before it, it has new protagonists. This time, the game is branching out to other agencies, specifically the U.S. government.
The main plot of the game departs from Nemesis by a significant amount. This is the first time the series will explore a different side of horror, which is present today in movies like Midsommar: cults.
Resident Evil 4's main mission is to rescue Ashley Graham, who is the first daughter of the United States of America. She has been kidnapped by an unknown cult, and it is government agent Leon S. Kennedy's job to get her home safe.
A first for the series, Resident Evil 4 also finds its protagonist traveling to a different country, particularly Spain. Leon discovers that there are more similarities between Spanish cults and the U.S. than he thought. Los Iluminados, the cult responsible for Ashley's disappearance, is controlled by Las Plagas. Like the T-Virus, it is a deadly parasite that can control the minds of its hosts.
Resident Evil 5 (2009)
The developers at Capcom had a few tricks up their sleeve after their six-year hiatus. Resident Evil 5 was quickly announced the same year as Resident Evil 4's release. Those who waited for the release of the fourth installment of the series were soon teased with the fifth one right away.
Resident Evil 5 reunites players with an old favorite, Chris Redfield. In the game, he has bigger fish to fry, being an agent of the Bioterrorism Security Assessment Alliance (BSAA). Chris, however, is not in Raccoon City. His work duties are in Africa, where he and his partner Sheva are trying to take down the bioweapon black market.
Tying into Resident Evil 4, Chris and Sheva also have to deal with the Las Plagas parasites. Under their control, members of the BSAA die, once again leaving a handful of people to get to the bottom of things.
In the process, Chris discovers that his former partner Jill Valentine might still be alive. As Chris and the remaining members of the BSAA team close in on their hunt, a diversion manages to work on them. As with the other games, there are many possible endings for Chris and his team.
The game ends with Chris going rogue. He is now on a new mission: find out if his former partner Jill Valentine is still alive.
Resident Evil 6 (2012)
After a two-in-one release in 2005, Capcom released Resident Evil 6 in 2012. Here, players will once again reunite with Chris Redfield. However, this time around, he is joined by Leon Kennedy, the main protagonist of Resident Evil 4. They are joined by two other characters, Ada Wong and Jake Muller, which round up the game's multiplayer feature.
Like the two previous games, Resident Evil 6 faces international issues made by a new virus. This time around, characters have to get to the bottom of the C-virus.
The game has different stories and timelines, which can cause some characters to have multiple crossovers.
Resident Evil 7: Biohazard (2017)
Resident Evil 7: Biohazard, released in 2017, was a revamping for the series. In the game, players will experience horror immersion like never before, all thanks to the first-person perspective. Because of this new gameplay feature, creatures and cretins will be closer to you than ever before. This is an addition to the ever-growing immersive horror game genre, where there are so many that can scare you senseless.
For those interested in playing Resident Evil Village, a round of Biohazard may be a good refresher course on its plotline.
Another first for the game is an inexperienced protagonist. A man named Ethan Winters does not boast the same skill sets as Chris Redfield or Leon Kennedy, but arguably has higher stakes than both of them combined. Ethan's wife, Mia, is missing. He has to find her, and despite all arrows pointing south, he does his best to fulfill his mission.
This journey brings him to a plantation mansion, the home of a murderous family named the Bakers. Mia is there and needs rescuing. Because this is the Resident Evil franchise, this is not all that easy. Ethan must first confront the root of all their problems: Eveline, a genetically-modified weapon for destruction.
Final Word: Will Resident Evil Village Be Good and Worth Buying?
The Resident Evil franchise knows how to tell a story. With more than seven games released, Capcom still manages to keep innovating gameplay, story, and graphics. With different release schedules, one can also say that Capcom values quality over quantity.
For long-time PlayStation fans, Resident Evil is familiar territory. The very first games were for PlayStation users, and this is why the announcement for Village coincided with the announcement for the PS5.
Fans of the horror genre should buy Resident Evil Village. Even with carefully strung lore, Village still boasts unique features that can make it enjoyable for anyone. Learning from its previous hits and misses, Village will be a culmination of what the horror genre has to offer thus far.