Internet of Things, an impeccable technology unleashing the era of connectivity, is on the rise. According to a study, the global IoT market is expected to cross the mark of $300 billion by the end of 2020. Therefore, we decided to compile a list of the best Internet of Things companies in 2019. 
In the face of such a lucrative market scenario, it would not be wrong to designate IoT as one of the most disruptive technologies penetrating deep in the market post the dawn of Industry 4.0. It is because of the fact that organizations are proactively investing in the technology to leverage their revenue and gain a cutting edge in the ever-growing market.
With growing IoT companies there rises the need to hire professionals, opening doors for a number of IoT based in-demand jobs.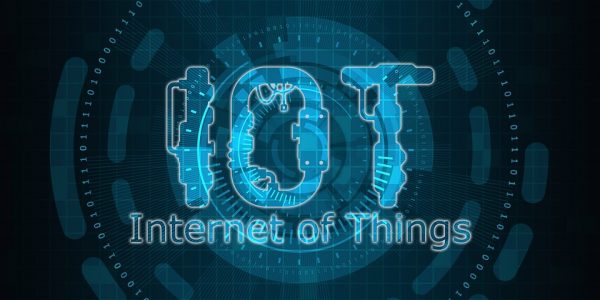 Most Popular IoT Jobs In 2019
With a steady shift towards IoT occurring in most of the organizational infrastructure, there arises the need to hire professionals holding expertise in the domain. Lack of employee skills or dedicated human resources acts a drawback when implementing the technology and so, to remain in the competition, IoT companies need to call off their break and put up a hiring campaign to attract skilled professionals and benefit by welcoming them to the organization.
In case you have just completed your IoT specialization or are on the verge of finishing, the given below jobs might be of huge value. Let us not boil up the curiosity and get started.
Circuit Designer
With more than 20 billion connected devices, IoT companies are definitely going to experience a shortage of skilled designers. The fact that they can effectively manage and control the chip device's, or alter the mechanism, if needed, the demand of a circuit designer is expected to rise.
Microcontroller Programmers
When we talk about IoT, we talk about connectedness. With such a form of connectivity, the device comes into the picture. And to get these devices to talk and communicate with each other, IoT companies would need programmers, one that excels in microcontroller programming and this is our next in-demand IoT job used to embed automation and build similar projects.
AutoCAD Designer
To design powerful tools and induce the state-of-the-art technology for delivering seamless connectivity, the need for an AutoCAD designer is undoubtedly expected to grow.
Machine Learning Experts
Internet of Things companies uses data sensors to build smarter devices. ML experts have the skills needed to do that right. Furthermore, they help organizations extract data patterns and predict future possibilities. This promotes the development of user-centric devices which can further boost organizations' growth.
Cyber Security Analyst
With IoT comes cloud sharing and with this comes the risk of data hacks and software breaches, leading to information leaks. Therefore, IoT companies would need experts that can devise an ecosystem capable of safeguarding data privacy. Whether you are a network security developer or a programmer, brush up your skills as your job just got harder.
Top 10 Internet Of Things Companies In 2019
Ok, so now we have had a run-through at the top five jobs or skills that would witness enormous demand in the upcoming future. While you have picked up your domain and planning to explore Opportunities, let's have a look at the top 10 IoT companies that might appeal to you and appear worth working for.
1. Vates
One of the best Internet of Things companies, Vates promises to offer scalable services ensuring that the IoT product is market-ready. In case you are working on a product and seeking assistance from an experienced consultant, connecting with vates is the best call. In addition, the company has a vast team of certified developers, skilled engineers and dedicated professionals who work to offer end to end IoT solutions. 
2.

Science Soft
Science Soft is the perfect option for companies looking out to get in touch with IoT service vendors. The company excels in rendering best in class IoT solutions backed by development and consulting services. Moreover, the company has a proven track record of competent offerings in the domain of cloud, healthcare, design, and development, followed by IoT based smarter solutions. They have more than 8years of experience in developing hands-on IoT tools. 
3. VironIT
A name in the IoT world, vironIT is the optimal choice when it comes to custom software development IoT companies. The firm holds tremendous expertise in delivery top-notch development services backed by the internet of things. From sports to banking, retail, and healthcare, vironIT has developed projects for the majority of the business verticals. Extending their reach beyond the technological spheres, experts at vironIT own the knack to build mobile apps, devices, software tools and business products that aim to streamline the everyday task while uncovering the true picture of IoT.
4.

Magneto IT Solutions
Headquartered in the USA, Magneto IT Solutions is another IoT company that delivers services for the development of connected devices. Magneto IT Solutions succeeded in developing intuitive mobile apps that are feature-rich and capable of monitoring tasks remotely. In short, they are built keeping IoT as their core technology. What keeps them a step above is the layer of security embedded in every device or solution, as given by MIS.
5. R-Style Lab
The ecosystem of IoT is incomplete without R-Style Lab. From smarter homes to connected devices, fitness apps, and retail solutions. The company has been working to provide rich IoT solutions since 2006. Moreover, R-Style Lab acts as a single point of contact for businesses looking for custom development companies. Also, they provide round the clock services from development to design, analytics and backend integration.
6. HQ Software 
HQ Software happens to be a cost effective IoT company with more than 450 projects.  They offer services comprising of Data Mining and Analytics, Mobile App Development, Software development or re-engineering and other IoT specific solutions. Also, the organization extended its service list adding the development of sensors and devices as a major area of expertise.
7. TP-Link
Where software solutions form an important part of IoT companies, hardware happens to be the code of the same. TP-Link develops IoT based routers embedding a central point of connection for all devices. Moreover, the devices built by them are equipped in single system WiFi connectivity, touch screen display, 5GHz performance, and ability to connect with Amazon Alexa or Google Assistant.
8.
PTC
PTC happens to be one of the oldest Internet of Things companies. The company delivers products for Industrial IoT, CAD, PLM, and AR. Defense, manufacturing and automotive sector are the prime industries that PTC builds products for. From technology-driven hardware to automative tools and medical devices, experts at PTC excel in developing all.

9. Unified Inbox
Based out of Singapore, Unified Inbox is the first to introduce the concept of intelligent IoT messaging. What this form of technology does is combines chats, IoT and AI into one single API. This fosters the way devices communicate and connect. Also, the system of intelligent IoT messaging enables connecting multiple smarter devices on the go. The main aim behind the formation of the concept was to remotely control multiple devices while staying connected with all through social media channels (Facebook, WhatsApp, Twitter, etc).
10. Cisco
One of the most renowned manufacturing and designing company. Cisco has also made its way in the technology spectrum emerging as an IoT company. Moreover, solutions offered by Cisco in the IoT domain include networking, data management, gateways, and security. Further, the offerings by Cisco can be used by multiple industries, enhancing their connectivity, network-wide.