Everyone loves their house pets. They give your household new personalities to play off of, a type of socialization your smartphone cannot replicate. Still, having a furry friend does come with downsides. The most common problem with house pets is shedding. Dust, debris, and fur can accumulate in parts of your house you do not check every day. There is no quick remedy to this, but knowing the best robot vacuum models in the market can be a good start.
Your choice will depend on the amount of hair your pet sheds and how much of it clumps together. Before you get into that, it would be good to know the difference between robot vacuums and traditional vacuums.
Traditional Vacuums vs Robot Vacuums
Dustbin Capacities
Traditional vacuums and robot vacuums share similar dustbin concerns. Contrary to popular belief, you will still have to track your dustbins with robot vacuums.
Robot vacuums, however, are more reliable. Since these are smart vacuums, they follow methodical cleaning. Human vacuum cleaning, while fail-safe, depends on the human operating the machine. Robot-mandated cleaning may take longer, but it does ensure an efficient cleaning effort every time.
Like traditional vacuums, the dustbins of robot vacuums vary on what each person may need. Small houses may need smaller smart vacuums, and larger houses obviously would need a bigger machine. Either way, there are no shortcuts to dustbins.
Traditional and robot vacuums will need you to keep a close eye on their dustbin capacities. The difference is, you can program some robots to remind you that their bins are almost full of dust.
Maintenance Costs
Maintaining vacuums can be costly, which is why this question surrounds the best robot vacuum models. Because of recharging, people care about what it takes to maintain robot vacuums.
For traditional vacuums, maintenance is simple. Some are rechargeable while some need to be plugged in just for it to work. There are traditional vacuums that fit in the palm of your hand, but there are also vacuums stored in large cabinets. There is diversity within traditional vacuuming options.
By this virtue, the maintenance costs for traditional and robot vacuums are more or less the same. There are a few trade-offs involved, but these are not exceptionally significant.
With smart vacuums, efficiency is much more consistent. Some robots even find their own charging spots, which is a plus for anyone who wants low-maintenance cleaning.
Connectivity
The biggest difference between traditional and smart vacuums is connectivity. Traditional vacuums need your physical control to function. The biggest selling point of the best robot vacuum models is that all you need for a robot-led cleaning is your phone and an app.
You control these Wi-Fi vacuums right through your smartphone. Through a few apps, you can control the schedule, intensity, and even the routes of your smart vacuums. With most smart vacuums, you can even control them like a robot car.
There are also robot vacuums that do not even need your fingers to move. A simple chat with Amazon's Alexa or Google Assistant can control your house cleaning session.
What is also interesting about these best robot vacuum models is that they base their routes off of statistics. They have their own floor plans and explore each section of your home as they deem fit. Of course, you can control them, but you can opt to rest easy if you are having a busy day.
Efficiency
Previously, we have written about the best robot vacuums you should consider buying. Now, we will give you 16 chosen specifically for the maintenance of your furry friends and the tranquility of your home.
Considerations in Buying the Best Robot Vacuum Models For Pet Hair
Pet Shedding
Having your furry friends at home posits more pros than cons. Your pets are your family in a way, but that does not mean they cannot be a pain in your chore days.
When looking for the best robot vacuum models for your pet hairs, consider what and how much your pets shed. Furs differ across pet breeds, and some vacuums serve different purposes better than the other.
Do a small background check on your pet before deciding on a dedicated robot vacuum. Is it the type to shed a lot as it grows older? What type of fur does it shed? Thick? Thin? Small patches? Is your pet big or small? Does it like staying underneath the nooks and crannies of your home?
These will determine the type of robot vacuum you plan on buying.
Battery Life
Other than doing a background check on your pet, you should also always consider the battery life of the best robot vacuum you want to buy.
While the top robot vacuum models cater to any situation, there are those that specialize in smaller or larger spaces. You will discover this when you look into each robot vacuum's battery life. A vacuum's battery life is a good indicator of what it is best used for.
For people with large, spacious homes, vacuums that clean for over two hours without recharging is best for you. Following stricter schedules can assure it delivers the most efficient cleaning, too. There are also vacuums that run for 120-140 minutes, so it really depends on your home and how you want it cleaned.
On average though, the best robot vacuum cleaners run for about 60-80 minutes. This would not be of concern to anyone who wants a vacuum for a small and specific floor space.
Dustbin Size
Because the best robot vacuum models can clean unmonitored, you may forget to track their dustbin capacities. Smart vacuums clean as long as they are able to and follow their repetitive (or random) methods while doing so.
Thus, while maintenance for these are less, it does not amount to no maintenance at all.
Most models have a 0.5-liter capacity, for starters. If it goes above that, then you have a robot vacuum good for pets that shed a lot of fur everywhere. For context, there are dustbins that have capacities ranging from 0.6 liters – 1.1 liters. The list above guides you through the pros and cons of each offering.
The benefit of a large dustbin capacity is obvious: there will be less cleaning up after your own cleaning robot. In fact, some vacuums even empty themselves. In that scenario, there is not much you have to do other than schedule your cleaning sessions.
Still, there are underlying benefits to large dustbin capacities. One of which is that differently-shaped dustbins can clean tight corners better than its competitors.
Smart Robot Features
At the end of the day, the best robot vacuum models can be considered as household appliances. Given their features, though, it is safe to say that they are more like gadgets and less like appliances.
When considering each model, you also have to understand the limits of their features. For example, most of the vacuums above have Wi-Fi connection. But how far will this connection go without becoming unstable? Will moving between rooms affect how you control your robot?
This is why you have to dissect the features of your models.
Navigation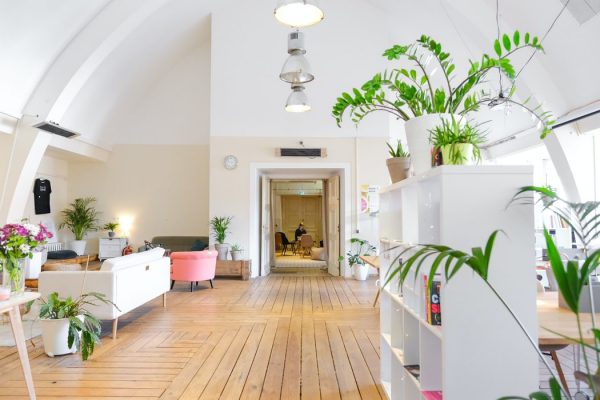 Learn about how your smart vacuums navigate their cleaning spaces. Some do their cleaning at random, while some have a strict routine they follow. Your smart robot will map out your living spaces either way, so it is best to learn how it will clean them. This ensures safety and care for your floors and your robots, too.
Other robot vacuum models have their own dirt detection methods, so this is a bang-for-your-buck choice if you have a messy pet. Why? Dirt detection focuses on messy areas of your floors and will target them while cleaning. This means it will clean there longer than it would have to if it were cleaning at random.
WiFi Connection
The best robot vacuum models are only possible through a WiFi connection. As every model has it, it is best for you to see its connection capabilities.
Larger homes may have a problem with this, as crossing rooms weaken phone-vacuum connections. There is no harm in learning about how strong the connections are and can be when it's doing its duties.
Filtration systems
Vacuuming can amp up the dust and pollen in your home. Even for people who clean often, eliminating all dust bunnies is impossible. When vacuuming, you get as much as you can. Still, it creates a domino effect in your homes—-more dust and pollen may appear in the process of trapping dust and pollen.
This is why a strong filtration system is needed, especially for households ridden with allergies. Filters make sure that all the unearthed dust and pollen get sucked in your vacuum. All vacuums have them, but the best vacuum models have filters that catch even the smallest particles.
With an above-standard filtration system, you have clean air, a clean floor, and a cleaner living space.
Noise Level
This is a no-brainer for anyone with a pet. Household animals are often startled (or angered) by anything that moves that is not you. Noises, for dogs especially, trigger these emotions as well.
Robot vacuum models that are sensitive to the needs of your pet are the ones that you should consider if your pets scare easily. There are vacuums that sound like an electric fan, and some that sound obnoxiously loud.
If you and your pet go for a run regularly, then consider buying a vacuum that can clean when you are not around. In that scenario, it will not matter if it's loud or not. But, if you work from home and live with your pets 24/7, consider the noise these robot vacuums make.
Virtual Wall
Not all robots have a virtual wall, so you might consider getting one that does.
Virtual walls are magnetic strips that stop your robots from getting too close to specific objects. If you have a house filled with objects prone to falling, then these are a priority for you. This also applies to pets, since robot vacuums can refrain from tripping up your furry friend when they are minding their own business.
Easy Replacement Features
Even if your robot vacuums can feel like super-robots with their capabilities, they are not indestructible. There will be a few instances where they will need some rewiring or a general check-up. This is a given for any appliance, though, so there is nothing too special about this consideration.
You will still need to make sure replacement parts for your robot vacuum are easy to find. Getting the best robot vacuum is one thing, but you must know where and how to get it fixed if it breaks. Also consider the warranties provided to each vacuum as this will come in handy for the future.
What items should you have extras for at the ready? Filters, brushes, and dustbins are a good start.
Final Words
Your choice for what is the best robot vacuum for you will depend on several factors. Truly, there is not one good option. Before you make your decision, remember to consider the floor area of your household and how busy it gets. Most of all, consider how your pets will react to this new piece of technology. Once you put all of these into consideration, finding the perfect robot vacuum for your pet will be a piece of cake.