Facebook has become one of the biggest social media websites. It serves not just as a place to connect with friends but has even evolved into an eCommerce platform. Hence, it's unsurprising that the platform has rolled out a proprietary payment system called Facebook Pay. However, like all new financial platforms, you might be inclined to ask: is Facebook Pay safe? Let's talk about everything related to the payment system and why you might want to try it.
What Is Facebook Pay?
The biggest question regarding FBPay is this: is it safe to use? However, before we dive into that question, we must understand what the payment system is. Is Facebook Pay the same as PayPal? How does it work and what are its requirements and limitations?
Firstly, Facebook Pay, also called Meta Pay, functions as a built-in payment method within Facebook's different social media platforms. These include Facebook, Messenger, WhatsApp, and Instagram. With Facebook Pay, you can pay other users or businesses all within the app.
As a result, Facebook Pay eliminates the need to use a third-party app to send or receive payments. Buyers and sellers no longer need to leave the platform to conduct purchases. Moreover, Facebook Pay works as a decent way to transfer money to other people.
In addition, Facebook Pay provides one-click transactions that you can link to credit and debit cards. Facebook sellers under the Facebook Shops and Marketplace can also use it for free. There will be no fees attached if you're an official merchant within the app.
Furthermore, you can use Facebook Pay outside of Facebook. More specifically, it works with Shopify stores that are based in the US.
However, the limitation of Facebook Pay is that it's only available in certain countries. These include the US, Canada, and Mexico. It also works in select countries in Africa, Asia, Europe, Latin America, Caribbean nations, and the Middle East.
How Does Facebook Pay Work
Facebook Pay works like many online payment apps and has the same features. The biggest difference is that it exists within Facebook, Messenger, WhatsApp, and Instagram. Like most apps, you also need an account with those apps to use the service. Otherwise, you won't be able to use the payment method to purchase products or services from merchants.
In addition, you must set up the service before you can use it on your account. Once you do, however, you should be able to access the payment service on all three social media platforms.
How To Set Up Facebook Pay (Customer)
You can easily set up the service as a customer by digging into your settings. Simply refer to the guidelines below to begin:
Sign into Facebook
Navigate to your account's Settings

Note: you can use the down arrow icon on the top-right of the screen

Press "Settings & privacy"
Pick "Settings"
Look for "Facebook Pay" and click it
Add a payment method
Enter your financial details and bank information
Afterward, you should be able to see the option available whenever you make purchases through Facebook, Instagram, Whatsapp, or Messenger. However, remember this is subject to availability by region and country.
Moreover, it's only an option if the merchant accepts Facebook Pay as the payment method. Otherwise, you must use another platform to make your payments.
How To Set Up Facebook Pay (Business)
If you're a business owner, the steps to set up Facebook Pay may be slightly different. Nonetheless, the process is similarly straightforward. You only have to go through the same setup process as customers do.
Afterward, simply state that you accept Facebook Pay as a payment method on your business page. This includes your Facebook and Instagram shops. Even if you don't, customers should still be able to see the option once they check out.
Apart from this, you can also use Facebook Pay on your US Shopify store even without a Facebook account. However, you will need to have Shopify Payments enabled first. If you want to enable the option, simply refer to the guidelines below:
Open your Shopify admin area
Locate "Settings"
Go to "Payments"
Under "Shopify payments," press "Manage"
Go to "Wallets" and choose "Meta Pay"
Press "Save"
Afterward, the option should be available in your store within two days if you meet Meta's policies.
How To Send Money To Contacts
Like most online wallets, you can send and receive money from friends or family members through the app. However, this feature is limited to the Messenger app. Moreover, you cannot use this method to make payments for purchases or business transactions.
To transfer money using the app, refer to the steps below:
Open a chat with your desired contact
Tap the plus (+) icon and choose the dollar ($) icon
Input your payment information (ex. PayPal data or debit card number)
Type the amount you wish to send
Press "Submit"
Here's how to receive money on Facebook Pay:
Open the chat where you received the money
Press "Add Debit Card"
Enter your debit card details
Submit
Afterward, the money should be deposited directly into your bank. It will not be stored separately in a "Facebook Wallet" like other online payment services.
Fees
Is Facebook Pay safe to use without hidden fees? Fortunately, Facebook Pay isn't a scam and doesn't charge you hidden fees. That's because it's completely free to use, whether you're sending or receiving money as a customer or merchant.
However, remember that transaction processing fees through your chosen payment service will still charge fees. Hence, if your payment method (ex. PayPal) charges for online transactions, the same will be applied here.
Setting Up A Pin
Is Facebook Pay safe? One reason why people question the safety of Facebook Pay is how it's so closely linked to Facebook. As a result, there's nothing stopping hackers from using Facebook Pay to make online transactions once they've accessed your account.
On the other hand, there is a way to make the service less prone to fraud: using a pin. Through this method, you're required to input a special pin before any Facebook Pay transaction pushes through.
This further protects your account from fraudulent activity and protects your finances. Alternatively, you can also replace the pin with a fingerprint or Face ID verification if they're available on your device.
You may swiftly set up a pin by referring to the following guidelines:
Open Facebook
Press the down arrow icon on the upper-right of the screen
Choose "Settings & Privacy"
Pick "Settings"
Go to "Facebook Pay"
Click "Settings"
Locate the "Security" section on the right area
Toggle the "Require PIN Confirmation" option
Add the pin you want
Is Facebook Pay Safe?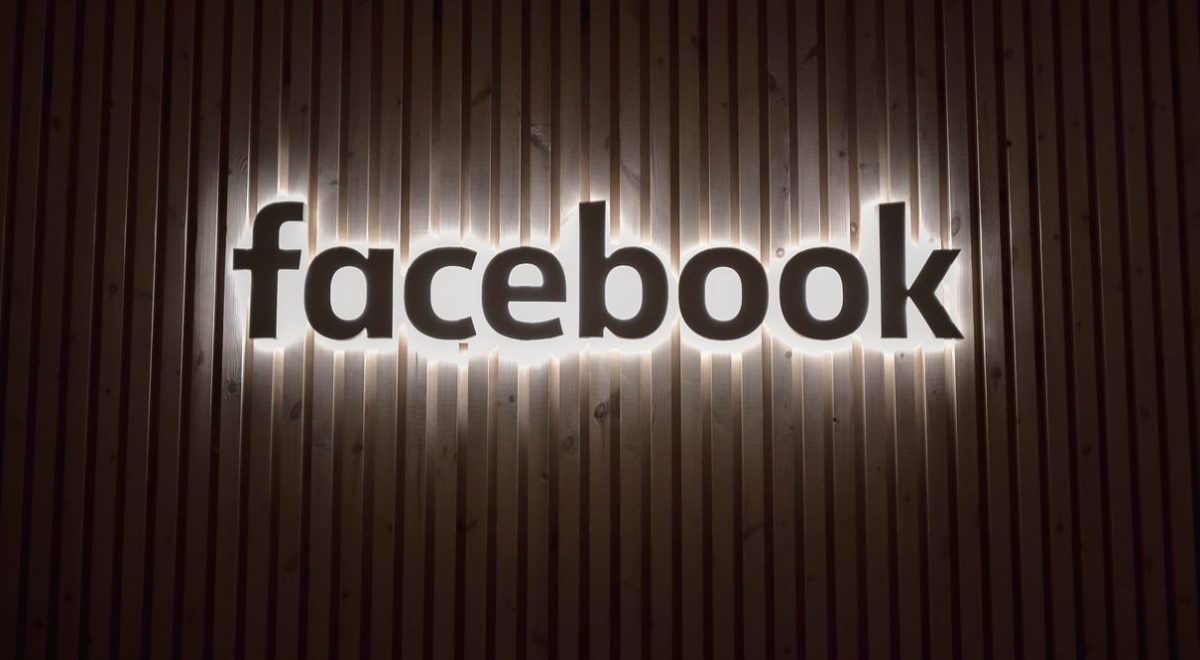 Like most new services that handle finances, the main question most people ask usually revolves around safety. Is Facebook Pay safe for buyers? Moreover, even if it's not a scam, how safe is Facebook Pay overall? What systems make it reliable as a payment service? Here's what you must know about the service and how secure (or insecure) it is.
Other Users Cannot View Your Transactions
Is Facebook Pay safe in that it doesn't give away your information to your contacts? After all, Facebook is notorious for sharing what you do on the app through your feed. People can even find out if you're doing something as small as changing your profile picture.
Fortunately, however, the payments you make through the service won't be viewable on your feed. Hence, your Facebook, Instagram, Messenger, or WhatsApp contacts will not know what you buy.
As such, you shouldn't worry yourself thinking your parents or nosy relatives are meddling in your transactions. Your friends will also not find out about whatever transactions you make online.
Sellers Cannot Access Your Data
With that said, however, is Facebook Pay safe to use when it comes to shielding your data from sellers? Yes, it is. You can trust that merchants cannot view your personal information. The only data they will have are the ones required to complete transactions. This includes your contact details, shipping information, and order.
Thus, you can trust that your payment information like your credit card details will not be shared with other parties. It's only stored with Facebook, under your social media account information.
Reliable Services Process Your Transactions
In addition, Facebook Pay processes transactions using reliable processors. These include Stripe and PayPal — trusted brands that have strict policies regarding protecting financial information. Hence, if you're asking, "is Facebook Pay safe to use when it comes to processing transactions?" then the answer is yes.
Facebook Encrypts Your Transaction
Is Facebook Pay safe? Apart from using reliable services, does Facebook employ other methods to keep your transactions secure? The answer is yes. This is because Facebook also encrypts connections through an algorithm.
Facebook's Privacy Policy Limits Data Sharing
Is Facebook Pay safe to use when it comes to data privacy? As you know, Facebook earns a big chunk of its income through advertisements. As such, the platform does link itself with affiliate partners and third-party sellers or platforms to earn money.
However, Facebook does ensure that these partners can only access necessary information. Hence, while some of your data will be given away, it will be restricted. They shouldn't access your payment information unless you've consented.
On the other hand, remember that Facebook Pay can share your payment information, payment history, and identification with the government. They will only do this if legally required or if they're trying to prevent fraud.
Facebook Has Security Measures In Place To Protect Your Safety
Is Facebook Pay safe for sellers and buyers to use? One of the key ways to determine this is how many security systems Facebook puts in place to protect you. Fortunately, Facebook does have a handful of methods it uses to do this.
Firstly, Facebook has something called anti-fraud monitoring. Through this, the app will scan for suspicious activity and inform you if it detects unauthorized transactions. Moreover, the platform encrypts your payment data for storage. Hence, it's less prone to data theft from malicious actors.
Apart from this, Facebook also lets you set up a pin that you can enter with each transaction. This should prevent your account from making fraudulent transactions and protect you from hackers. It's also a decent way to protect your financial information from thieves who might have stolen your smartphone or laptop.
Finally, Facebook Pay will always give push notifications and in-app notifications when your payments have finished processing. Hence, you'll always know whether or not a payment was successful, preventing you from paying twice.
Pros And Cons Of Using Facebook Pay
What do the Facebook Pay reviews say? Is Facebook Pay safe and worth using to make online payments? For the most part, it is quite safe to use as long as you trust Facebook's privacy policies. However, there are advantages and drawbacks to the platform.
The most prominent advantage of using Facebook Pay is convenience. This is because you don't need third-party platforms to make payments to merchants when shopping on Facebook or Instagram. You no longer need to send receipts or screenshots to them to confirm payments. The payment is immediately confirmed within the app and the transaction is processed through your payment method.
In addition, Facebook Pay doesn't have hidden fees. Hence, it's completely free to use so you don't need to worry about extra charges when purchasing online. This also means that merchants don't need to account for those fees when they price their online products.
However, Facebook Pay does come with its disadvantages. Firstly, linking payment details with your Facebook account can be a risky move. It's especially dangerous if you haven't set up your pin. Anyone who uses your phone will be able to make transactions while you aren't looking. Moreover, it's especially risky if you ever lose your phone.
Finally, Facebook Pay's biggest drawback is that it isn't available everywhere. Other services like PayPal are more widely accessible. Hence, it can be limiting if you're from another country or selling to countries outside of Facebook Pay's scope.
Facebook Pay Alternatives
PayPal
Which is better: PayPal or Facebook Pay? The answer will depend on your perspective. Firstly, PayPal is a trusted online wallet and payment platform that's accessible on almost all eCommerce platforms. It's widely available, safe to use, and easy to use so it's a wonderful method. However, it does have processing fees which can hinder users from making purchases using the service.
Venmo
Venmo is a decent alternative to Facebook Pay if you want something reliable. It's well-established and widespread, making it a decent option for sending money. Moreover, the service also links to your bank seamlessly and is available as a payment method for many online merchants.
Stripe
Stripe is a popular alternative for making online payments. It's accepted in more online stores apart from Facebook Marketplace and Shopify. Moreover, it accepts a wide variety of payment methods and transfers the funds to your account automatically. However, it does have processing fees, unlike Facebook Pay.
FAQs
According to Facebook, over 99% of its transactions and payments are processed instantly. Facebook will assess payments that are not processed as quickly within 24 hours. Regardless, most payments should register immediately into your account. However, when the transaction is posted into your statement is up to the bank.
Is Facebook Pay Protected?
Yes, Facebook Pay is well-protected thanks to the website's encryption algorithm and security system.
Is Facebook Pay Safe With Paypal?
Facebook Pay is safe to use with PayPal if you don't have a bank account. However, PayPal's fees may apply to your transactions made with Facebook Pay.
What Is The Safest Way To Pay On Facebook?
Using secure online methods such as Facebook Pay or PayPal is the safest method to make online payments. Never opt to transfer money directly to a merchant's bank account as this method has less protection.
Why Is Facebook Pay Charging Me A Fee?
Facebook Pay does not charge any fees. If you find a fee charged to your account while using Facebook Pay, it may be because your payment method (ex. PayPal or Stripe) requires fees for online transactions.
How Does Facebook Pay Show On Bank Statements?
For most people, Facebook Pay transactions are listed as "Facebook Ads" on their bank statements.
Can I Get My Money Back From Facebook Pay?
No. Once payment is made via Messenger, the other party immediately receives the money. If you've sent money mistakenly, you can ask for it back by messaging the other user.
Final Word
Is Facebook Pay safe? For the most part, yes it is. It's certainly much safer than direct deposits or bank transfers to online merchants in the Facebook Marketplace. Moreover, the service is much more convenient as you no longer need to use third-party apps to make payments.