Little Nightmares 2 is a sequel to the 2017 hit, Little Nightmares. This time around, gamers find themselves in an entirely new world of Pale City. They will also play as Mono, an entirely new character. However, old friends will still join in for the ride. Six and a few previous antagonists still lurk the shadows of this new dimension. If anything, they are tied to it more than ever before; a Signal Tower seems to be sending strange transmissions that keep Pale City under control. But what is it, exactly?
More importantly, is Little Nightmares 2 worth the hype it is getting?
What is Little Nightmares 2?
What Kind of Game Is It?
Little Nightmares 2 is a horror game riddled with suspense, puzzles, adventure, and action. In this game, players will assume the role of Mono, a mysterious young boy trapped in an evil dimension.
Joining Mono is a girl named Six. Fans of another horror classic, Coraline, may find her look familiar: she is a young girl wearing a yellow raincoat. Mono and Six will traverse the dark and eerie dimension looking for The Signal Tower behind all of the horror.
The world, as Mono and Six know it, is distorted and unforgiving. Players will assume a young character, but Little Nightmares 2 is not for the faint-hearted. The Signal Tower brings about many creepy and unsettling characters with it, and Mono has to face each one.
This premise explains the game's title, "Little Nightmares."
Developer and Publisher
Tarsier Studios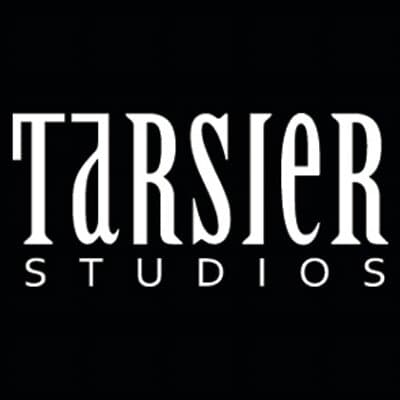 Behind Little Nightmares 2 is Tarsier Studios, an independent game development company. This game, along with other fantastic horror titles like Phasmophobia and The Medium, shows that independent game developers may be the future of horror gaming.
Tarsier Studios is also known for their work on Little Big Planet, which is a hit PlayStation title in 2008. Those who have played that game may find it unsurprising that Tarsier managed to produce Little Nightmares and Little Nightmares 2. Tarsier works best with slightly creepy and atmospheric titles, and that is what these three games have in common.
Bandai Namco Entertainment Europe
Little Nightmares 2's publisher also has an impressive track record when it comes to producing games. Those who have been fans of video gaming since the '90s may know the Bandai Namco Group. Hailing from Japan, the Bandai Namco Group has a reputation that precedes it. For people who have not heard of their name, you may have heard of their games, particularly Pacman and Tekken.
While these two games may bring more sentiment than innovation in 21st-century gaming, Bandai has not stopped publishing quality titles. Their work on Little Nightmares 2 shows this, which is published by their European arm Bandai Namco Entertainment Europe.
Little Nightmares 2, developed by the Tarsier group and published by Bandai Namco Entertainment Europe, stands on the shoulders of its predecessors. From Tarsier's atmospheric takes on gaming to Bandai's classic storytelling, Little Nightmares 2 will provide entertainment, horror, and fun for everyone.
Release Date
Little Nightmares 2 is set for a February 2021 release, specifically on February 11th. Pre-orders are available for the game, with Steam users even having the opportunity to play a demo of Little Nightmares 2.
Pre-orders also have in-game bonuses and a physical Day One edition. Regardless of whether you get a pre-order copy or not, players on different platforms can buy Little Nightmares 2 on, before, and after February 11th, 2021.
Platforms and Rating
Little Nightmares 2 is playable on PC, PS4, the Xbox One, and the Nintendo Switch. Next-generation consoles do not have to miss out on the fun, either, with Little Nightmares 2 being PS5- and Xbox S/X-compatible. If you want to decide on which next-generation consoles to play next, there are rundowns of the PS5 and the Xbox Series S/X available.
Like art, games are always a work in progress. Little Nightmares 2 players from next-generation consoles should expect the game to be continuously improved and optimized for their platforms. This way, they can enjoy the game in its ideal form.
Rating
Little Nightmares 2, a suspenseful horror-adventure, is rated PEGI 16 or ESRB T. While it does not have the blood or gore akin to zombie games, it does have the suspense and eeriness of atmospheric horror. This game is treading on Tim Burton-style characters and world-building. That is its branch of horror gaming.
Prices
This game will fall around the $25-$30 price marks. Interested players can pre-order the game on Steam and even play an early demo of the game.
Is Little Nightmare 2 Multiplayer?
Like its predecessor, Little Nightmares 2 is not available for multiplayer play. It is a single-player experience where gamers will play as a young boy named Mono. Joining him is a young girl named Six, but she is not a playable character. She will merely be a guide for all players of the game.
System Requirements for Little Nightmares 2
Minimum Requirements
At the very least, interested PC players must meet specific system requirements to play Little Nightmares 2.
To begin with, one will need a 64-bit processor and a Windows 10 OS to run Little Nightmares 2. This device's processors must also be either Intel Core i5-2300 or AMD FX-4350.
Moreover, its memory must have at least 4 GB RAM. To process the game, graphics must be Nvidia GeForce GTX 570 with 1 GB or AMD Radeon HD 7850 with 2 GB. Direct X Version 11 is also required.
Recommended Requirements
To play Little Nightmares 2 in its best quality, PC players must also meet specific requirements. However, like the game's minimum requirements, a 64-bit processor and a Windows 10 OS are needed.
The PC's processors, on the other hand, must either be Intel Core i7-3770 or AMD FX-8350. The memory is more or less the same with 4 GB RAM. To process the game and give you crisp and clear graphics, an Nvidia GeForce GTX 760 with 2 GB or an AMD Radeon HD 7870 with (also) 2 GB is required.
Little Nightmares 2: Game Preview
Gameplay
For a single-player game, Little Nightmares 2 sure has proactive non-playable characters (NPC). Six, Mono's partner, has just as much influence on the gameplay as Mono. This was also the case for the prequel where Six was the playable character.
From game previews, it is easy to see that Six will sometimes lead the way around the mysterious world of Little Nightmares 2. While the game is not multiplayer, Six will have a key role in opening doors, activating machines, and navigating terrain.
Staying true to the Little Nightmares formula, this game will also feature creepy and disorienting monsters. However, this sequel gives monsters technology they have not used before such as guns.
As one can see from the Little Nightmares 2 gameplay, stealth and combat are the main focuses of this game. Hiding from monsters is one thing, but for a proactive Mono to whack their heads or see them face-to-face brings a level of horror gamers have not felt before.
Adding to this is Six and Mono's teleportation technology. With static TVs, the two children can teleport around in-game locations. Again, this affects gameplay by giving characters nail-biting will-they-get-away moments.
Of course, as one can see in the gameplay above, even without the static TVs, the game delivers these moments well on its own.
Story
Without diving too deep into spoilers, Little Nightmares 2 is a turning point for both Six and Mono. The game's previous protagonist, Six, is going through significant life changes. To solve her problem, she has to get to its root, which may be Pale City's Signal Tower.
The Signal Tower runs the world of Little Nightmares 2 and can be the solution to Six's conundrum. She has to guide Mono to the Signal Tower while she becomes weaker and (possibly) make things right. However, a sinister being waits for them in the Signal Tower, someone who the two may have heard of before.
Little Nightmares 2, with its atmosphere and themes, is story-driven. What is best about this game is that it keeps most of its twists and turns under wraps. By doing this, players will never know what happens next.
This game will not hold any punches. Six and Mono are in danger in a world that is sinister and unforgiving. As people wait for the game to arrive, this story can end in any way.
Graphics and Setting
The Signal Tower runs Pale City, where Little Nightmares 2 is set. Visually, Pale City is what its name suggests: imagine a city like Van Gogh's Starry-Starry Night if it was devoid of color and life.
By doing this, the developers behind Little Nightmares 2 serve a cold and sinister world on a silver platter. The atmosphere of the game is dark but eccentric like a Tim Burton movie. Its characters, quiet and seemingly meek, are unique.
The game does not bank on shock value to scare and entertain. Its character designs may be unsettling, but they are also fantastical. Little Nightmares 2 looks like a dark traveling circus, and Pale City is the perfect setting for this vibe.
Covering the town of Pale City are large corporate buildings. Its streets, on the other hand, are riddled with broken TVs. The town looks mischievous and intriguing. In many ways, it is another character in itself like in Resident Evil Village.
In this city is a Hospital, the infamous Signal Tower, and the fan buzz-generating School. These are locations that are sure to bring heat and suspense to the game, however other sections of Pale City are yet to be experienced.
Of course, what makes these locations buzz-worthy is their characters, too.
Features
Little Nightmares 2 will feature a brand new line of characters (or Residents) in the game. Each will have its own rendition of creepy and disturbing, haunting players even after the game is over.
Later in the article, there will be a highlight of the most popular characters in Little Nightmares 2 so far. This will include location-specific characters, including the Teacher. For now, it is best to recognize that these characters change the Little Nightmares experience immensely.
With scarier and more proactive antagonists, Six and Mono are pushed to teleport from one too many locations. This also pushes them to have features that they did not have in the first game. Included in this are puzzle-solving features like dragging and picking up items. With Mono's charm and bravery, you can pick them up and throw them at whatever monster you are facing.
Replayability
Little Nightmares 2 doubles the series' seemingly quaint horror atmosphere. As with any other sequel, the characters, set pieces, and puzzles will be bigger and (hopefully) better.
Unlike combat horror games, Little Nightmares 2 wants you to stop and appreciate the sullen scenery. By solving puzzles left and right to walking on eggshells, this game wants you to look at it.
Because of how it keeps people hooked, Little Nightmares 2's replayability is high. There are many details to look at, and that means there are also many details you can miss. There are corpses, creatures, and other tiny horrors that players may miss if they do not pay enough attention during their playthrough.
While it is like its source material, Little Nightmares 2 doubles down on its Tim Burton-esque qualities. It is not loud and self-assuring. Little Nightmares 2 lets its art speak for itself with likable but disturbed characters leading the way.
Value
As one can read above, there are many reasons to play Little Nightmares 2. This game is for horror fans that want something new out of the genre: gameplay beyond jump scares and gore. While these iterations of horror are commendable, there are times when players just want something new.
That is the value of Little Nightmares 2. Like its predecessor, it brings something new but oddly sentimental to the table. Mono and Six will guide players into a world unlike anyone has seen in horror before. Pale City just seems dull and unassuming, but it is in the little details that make it stand out.
Little Nightmares 2 is one of horror's most awaited 2021 releases. Along with Back 4 Blood and Resident Evil Village, this game will innovate the horror genre as gamers know it.
Little Nightmares 2 vs Little Nightmares
Little Nightmares
Little Nightmares 2 is a sequel to one of the most immersive horror games in the market, Little Nightmares. Released in 2017, Little Nightmares has players playing as Six, a young girl who has to escape a ship called the Maw. Making things worse, The Maw is riddled with puzzles and inhabited by creepy residents. It is up to players to find clues and get Six away from the disturbing horrors of The Maw.
From the get-go, players know better than to underestimate what Little Nightmares brings to the table. The game has had its signature atmosphere and art style since the very beginning. As for its gameplay, Little Nightmares challenged its players with 0 dialogue, many puzzles, and a story that binds it all together.
The horror factor of Little Nightmares resides in its quiet nature; one where players have to tiptoe around a world and scavenge. Seeing every nook and cranny and terrified by every monstrous creature, players navigate The Maw with Six. She's a stand-out protagonist because like the game she is quaint and unassuming.
However, also like the game, Six has a disturbed aura that is ready to tick.
Many may wonder, with a game so specific, is Little Nightmares 2 worth it? Anyone who has enjoyed the first game may enjoy its small world and quaint characters. It also helps that it is one of the most immersive horror games. Little Nightmares 2, in a way, is an extension of this dimension.
Little Nightmares 2
Little Nightmares has always thrived off of subtle horror and unpredictable gameplay. This is a common thread between Little Nightmares and Little Nightmares 2.
Even though Little Nightmares 2 has released a trailer, gameplay preview, and other teasers for its release on February 11th, the game is still vague. Its unpredictability is the only thing players can be sure of.
Going back, think of Little Nightmares 2 as a new and improved rendition of Little Nightmares. As seen from the previews, the game still keeps to itself. Its graphics are not loud but they are disturbing; its gameplay, subtle yet punch-packing.
Playing as Mono, there are a few changes to the gameplay. His character is defined by his creators as an anti-hero, meaning he will not be following his partner Six's style. Where Six was quieter in her battles, Mono is head-on in his approach.
There are still cat-and-mice sequences in Little Nightmares 2, but the mice now bite back. Mono can throw items towards an enemy, but this is only the beginning.
The Little Nightmares world will welcome new enemy types and more challenging environments. Making things better, its developers heeded to fans' calls and made the game a longer experience.
If you were a fan of the first game, getting Little Nightmares 2 is a no-brainer. It is not a drastic departure from its source material and simply doubles down on everything that made it so loved in the first place.
Characters of Little Nightmares 2
Mono and Six are the main protagonists of Little Nightmares 2. While Six is a returning character, there are many new scene-stealing personalities in the world of Pale City. The antagonists, like in Little Nightmares, make the game all the more special and fun to play.
Here are the most-awaited characters from Little Nightmares 2.
Mono
The anti-hero Mono is the main protagonist of Little Nightmares 2. Like the world he is living in, Mono is unbothered and far from objectively moral. The added combat features are more than enough to reflect Mono's headstrong nature.
Covered with a paper bag mask, Mono is just as subtle and quiet as his partner-in-crime, Six.
Six
The original protagonist of Little Nightmares, players will yet again join Six in the game's sequel.
Not picking up where Little Nightmares left off, Six finds herself in an unknown dimension. Like the previous game, this dimension does not have her best interests at heart—something she realizes from the very beginning.
To win a battle against Pale City and its illustrious Signal Tower, Six must trust in Mono like never before.
Viewers
Seen in gameplay previews and online dissections of Little Nightmares 2, Viewers are a reflection of the TV-ridden Pale City. Through the Signal Tower's transmissions, the Viewers are glued to their screens.
It does not matter whether they are wilting away or not; the Viewers will watch and absorb anything fed to them, which makes them like the living dead themselves. Sneaking around will be easy if they had a TV to distract them.
Teacher
The game's most-awaited antagonist may be the Teacher. With eyes that almost see through you, the Teacher has set rules for her children. In her opinion, children must not be loud but be visible. Her classroom is a surveillance state, with each child expected to follow her every dark whim.
Should she hear a student, everyone will be in heaps of trouble. Find out what is behind her disturbing and disillusioned smile.
Bullies
Life has a way of softening up school bullies, but that is not the case for Little Nightmares 2. The bullies in this game have no tragic backstories or redeemable traits: they are simply bullies. They want to maim and humiliate, threaten and chase.
As the official Little Nightmares website writes, "they will get to you if you don't get to them first."
Hunter
Seen also in Little Nightmares 2's official gameplay preview, the Hunter is a cold-hearted killing machine. Collecting his prey, his house is filled with creatures he once dominated.
Unlike the Viewers, it may not be as easy to escape this Hunter's grasp. He has his quick but dim wits, his shotgun, and a flashlight at all times. He'll do everything to make sure he gets his first catch of the day.
Pros and Cons of Little Nightmares 2
Little Nightmares 2 offers horror escapism like no other. Its eerie visuals and haunting characters make it a sure-buy for horror fanatics. However, do its pros outweigh its cons?
Pros
There are many reasons to buy Little Nightmares 2, starting with its storyline. Horror games need riveting storylines to keep their players on the hook, and this is what the Little Nightmares series does.
Without being too loud or gory, Little Nightmares achieves quaint horror. Its gameplay and characters, situated in a dark but filled setting make the game settle in a league of its own. There are not a lot of horror games that offer the same experience as Little Nightmares 2.
Another pro for the game is its price tag. Ranging from $20-$30, players get quality and top-of-the-line horror gaming with Little Nightmares 2. This is almost half of the price of its peers that offer similar experiences.
Little Nightmares 2, despite being a quiet and mysterious game, is generous to its players. Some features of the sequel were made to heed the call of fans, and pre-orders even have bonus content attached.
Lastly, the transparency of the game, giving players a free demo on Steam, shows that its developers are confident in what Little Nightmares 2 has become. The game does not seem rushed, unlike other anticipated titles over the past couple of years. It is worth the wait for old fans, and worth the buy for new and curious ones.
Cons
If you are not a fan of puzzle-platform gaming or the quiet horror genre, Little Nightmares 2 may not be the game for you. Its story, while rich and evolving, is actually told quietly.
Almost no dialogue is present in the first game, and fans will be pressed to find any in the sequel. Players may find this set-up tiring or boring after the first few playthroughs.
Another con, if it can be called one, is the game's characters. Those who do not know Little Nightmares or its gameplay style may undermine the horror factor of the series. However, its characters are very scary and haunting, which may bring too-real nightmares to the lives of its players.
Will Little Nightmares 2 Be Worth the Buy?
The Little Nightmares series does not spoon-feed its players. Through clues, puzzles, and context, the game comes to fruition in each player's time. Moreover, its characters keep its players' minds running despite the lack of dialogue. By doing this, the game feels personal to players; they have to crack codes themselves at the end of the day.
Little Nightmares 2 takes well-loved characters on a whole new dimension of horror and creepiness. From new antagonists like the Teacher to new sights like the Signal Tower, this game will bring its A-game in what looks like a big year for horror gaming. With a release that predates Resident Evil and its associates like Back 4 Blood, Little Nightmares 2 kicks off 2021 horror. With achievements under its belt already, this game may be another Phasmophobiaesque success story.
By its own accords, of course.