On the hunt for the top Nintendo Switch racing games that you can play on the console? Good news: you can halt your search because you've come to the right place. Whether it's the fun variety of tracks, riveting competition, or high-speed thrill you're after, we've got the games for you.
Here are the top 12 best Nintendo Switch racing games you can find in 2021.
What Is Nintendo Switch?
The Nintendo Switch is Nintendo's latest hybrid video game console that acts like a handheld and stationary console. It has removable Joy-Con controllers on either side of the tablet, which you can connect to a separate grip. Through these removable controllers and Nintendo's dock, the Switch has become the first handheld-to-stationary hybrid console.
However, the Nintendo Switch isn't unique just because of its hybrid nature. That's because it also incorporates some of Nintendo's signature technologies that the company employed in past consoles. For example, the touch-sensitive screen on the tablet is taken from older Nintendo DS consoles. The Nintendo Switch also incorporates motion controls similar to what we've seen on the Wii.
Overall, the Nintendo Switch's hardware is what most people praise. However, we can't say the same for Nintendo Switch games. That's because, while it does have high-quality first-party games from franchises like Zelda, Mario, and Pokemon, there's not much else. Of course, Nintendo seems to be making up for this by embracing third-party titles and tons of indie games. However, you won't find many of the more well-known triple-A titles on it.
12 Best Nintendo Switch Racing Games
If you have a Switch and a thirst for speed, this compilation is exactly what you need. Here are the top Nintendo Switch racing games available right now (in alphabetical order).
1. Burnout Paradise Remastered
If you were a fan of EA's Burnout, then you're probably still waiting for a good sequel to the game. However, while EA still hasn't launched a proper sequel, it has released a Burnout Paradise remaster on the Switch.
Thanks to this, Burnout Paradise Remastered has become one of the top Nintendo Switch racing games available. It has everything you loved about the open-world racer, including its signature cinematic car crashes. Moreover, there are 130 vehicles you can choose from — plenty to vary the experience as you speed through Paradise City.
On the other hand, the game also includes all the DLCs and adds more to the experience through online challenges. Whether it's high octane stunts or unhinged destructive energy, you'll never get tired of racing in Burnout Paradise. Above all, you can enjoy everything at full speed at 60fps!
2. Crash Team Racing Nitro-Fueled
Another one of the top Nintendo Switch racing games is Crash Team Racing Nitro-Fueled. It may not be the king of racing video games, but Crash Bandicoot's presence is enough to get fans excited.
Through the game, you can enjoy a variety of game modes, tracks, and characters. Moreover, race car games like these add even more to the fun through fun and quirky power-ups and weapons. With all of these combined, there's no stopping you from having the time of your life, even while you're on the go.
What would Nintendo Switch racing games be without the option to play with friends? Thankfully, Nitro-Fueled can also accommodate up to eight players at a time. Moreover, it rouses your competitive spirit through online leaderboards, online multiplayer, Grand Prix, and more.
3. Fast RMX
Soft and cartoony art styles and characters are some of Nintendo's best trademarks. However, that doesn't mean Nintendo Switch racing games are limited to these types of aesthetics. Through Fast RMX, you get a slightly more serious futuristic experience through its anti-gravity high-speed vehicles and intense competitions.
Like other racing games for Nintendo Switch, Fast RMX sports several vehicle types and tracks. You can choose from among 15 racing cars and 30 tracks, including canyons, sci-fi cities, and more.
Moreover, there's tons of variety to be had in Fast RMX thanks to its various modes. Of course, there's the mandatory Hero Mode that most Nintendo Switch racing games employ. However, fans of two-player racing games also have something to anticipate in Fast RMX. That's because it can accommodate up to eight players online or four players locally (through split-screen). With it, you can speed through futuristic landscapes with all your friends and family.
4. Gear.Club Unlimited 2
There are tons of Nintendo Switch racing games that lean more towards absurd or fantastical world-building. However, Gear.Club Unlimited 2 is anything but that as it leans towards realism more than other car racing games. In fact, the story and the in-game world are so realistic that its car models are taken from real-life brands. Some of these even include Bugatti, Dodge, McLaren, and Porsche.
Like other Nintendo Switch racing games, Gear.Club Unlimited 2 has a main story mode. However, unlike other games with stories that seem like afterthoughts, the story in Gear.Club Unlimited 2 is pretty interesting. You start as a test driver who suddenly needs to race for real at the last minute.
Afterward, your career starts gaining traction, and this is where the fun begins. From this point, you can select from over 250 races and unlock over 50 licensed cars from various companies. As you speed through the game's races, you can eventually earn in-game money, upgrade cars, and manage a club. The only thing against you is probably the choppy gameplay experience when you play in handheld mode.
5. Grid Autosport
One of the best Nintendo racing games is none other than Grid Autosport. Yes, it's the same arcade racer that you know from mobile and other consoles. However, since it's on the Switch now, it naturally makes its way on our list.
Like Gear.Club Unlimited 2, Grid Autosport focuses more on realistic racing and delivers excellence on all fronts. The car models and tracks feel so immersive that it's easy to get lost in its 22 locations. Moreover, there are over 100 cars to choose from so you'll certainly never get bored of the same old style.
If you're up for something simple but polished, it's certainly one of the best Nintendo Switch racing games out there. Just make sure to carve out time from your schedule because you're certainly going to play this game for hours.
6. Horizon Chase Turbo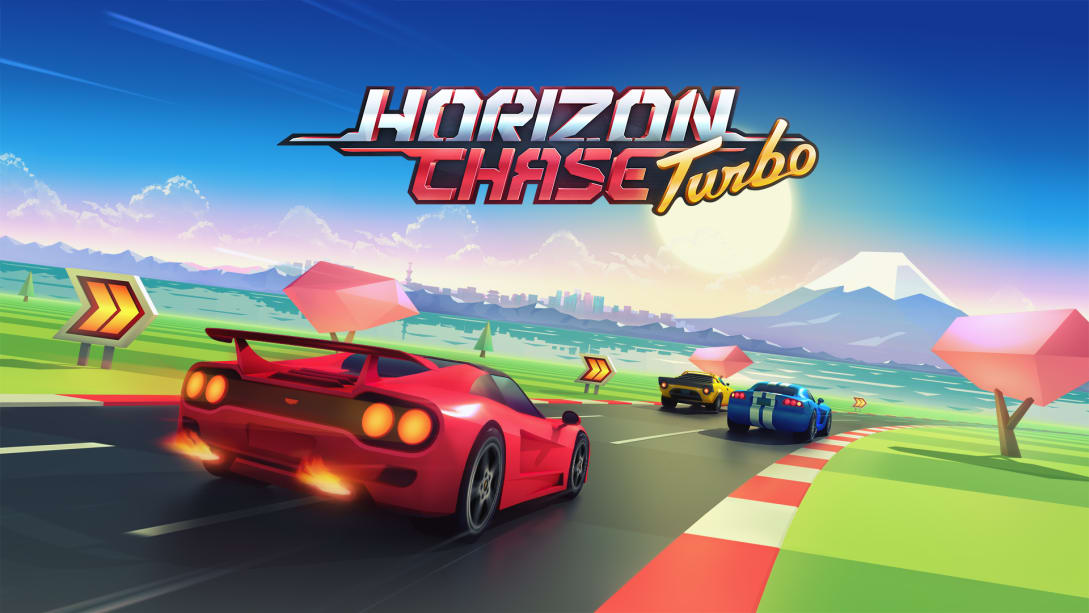 Arcade racing games from the 80s and 90s were certainly popular and iconic in their own way. Now, Horizon Chase Turbo makes its way to the Switch as a tribute to the 16-bit eras. Playing it will certainly jog your memory and remind you of racing games of the past. However, it does have some modern twists that make it more fun and convenient.
For example, Horizon Chase Turbo is an arcade racing game that introduces split-screen multiplayer thanks to the Switch's versatility. Moreover, it introduces tons of variety through various game modes, including World Tour, Tournament, Endurance, and Playground. Each of these introduces different mechanics, ranging from worldwide travel to competitive gameplay.
Additionally, the game also incorporates other unique mechanics, including weather changes, infinite nitro, and even mirrored tracks. It's certainly one of the best Nintendo Switch racing games on the list and a must-try for retro games fans.
7. Hotshot Racing
For some, Nintendo Switch racing games are fine and dandy as long as they have the essence of racing down. However, thrill-seekers want a little more and seek out good drifting mechanics in a game. If you resonate with that, then you should certainly check out Hotshot Racing.
At first glance, Hotshot Racing might seem like it'll only give you a regular racing experience with retro-like elements. However, this arcade racing game is, in reality, extremely focused on drifting and tight controls. If you're up for a challenge and the thrill of the drift, it's certainly not something you should sleep on.
If those aren't enough to lure you in, perhaps the beautifully made retro 3D art will. You'll never feel unimpressed by this game, even though it only offers classic game modes its rivals already have. However, the only flaw is how many times you have to race on the same tracks to unlock special gear.
8. Mario Kart 8 Deluxe
Mario Kart 8 Deluxe is one of the best racing games for Switch — if not the best overall. The franchise goes way back and has become one of the staples under Nintendo's titles. We understand why, too. That's because Nintendo Switch racing games rarely come close to Mario Kart's level of fun and polish.
The game has always been known for offering iconic Nintendo characters as options for your driver. However, what truly makes it special is how much skill you need to master a race track. Sure, there's an element of luck involved to win the game. However, you shouldn't overlook the level of skill you need to master the game's unique obstacles.
In addition, long-time Mario Kart fans have something to look forward to as Nintendo has fine-tuned this game's driving controls. Power sliding is now much easier, and DLC packs from old Mario Karts are also all here. It's certainly a fun game with tons of variety, especially with online play.
9. MotoGP 21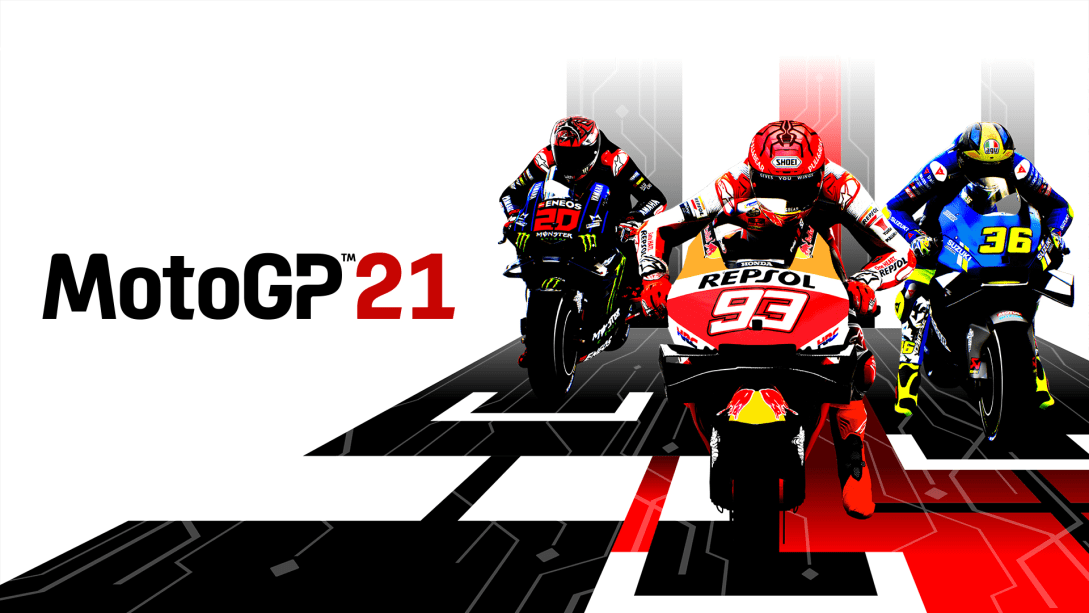 Let's be real: high-speed Nintendo Switch racing games are usually all about cars. That's why MotoGP 21 is such a unique experience, as it puts you on two wheels instead of four. Moreover, with 120+ riders, 20+ race tracks, and realistic graphics, MotoGP 21 delivers a fun experience all on its own.
Like other Nintendo Switch racing games, MotoGP 21 offers a career mode that single players can enjoy. It's incredibly long, providing tons of game hours for anyone looking for an extended gaming session. Moreover, it's also somewhat versatile as the game lets you either build a team or join an existing one.
In addition, MotoGP 21 also incorporates some resource management into its mechanics. For example, you have to keep an eye on your fuel, brake temperature, and wheel depreciation as you play. Moreover, you also have to be mindful of your gear as the weather changes per race. If you want an immersive, realistic motor racing experience, this game is a must-have.
10. Need for Speed: Hot Pursuit Remastered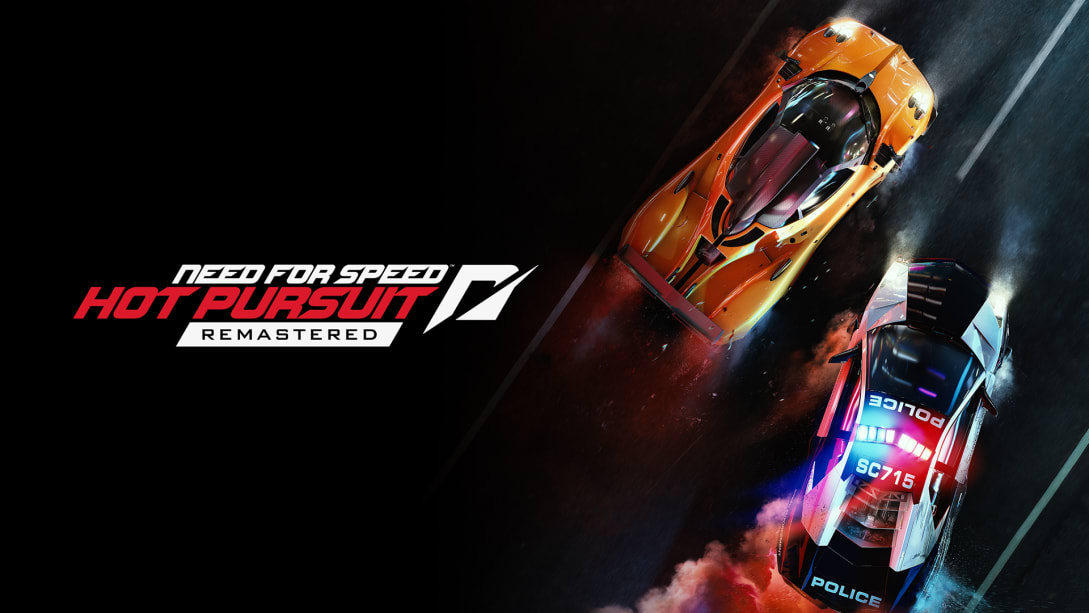 In the 2010s, many people thoroughly enjoyed Need for Speed: Hot Pursuit. Now, a remastered version has come to the Switch — and it's gorgeous. The visuals are realistic and stunning, allowing players who love the chase to fully immerse themselves in the gameplay. Moreover, the DLC is also included, so there's plenty for you to chew on.
The single-player career mode is certainly one of the things that make this game shine. You can play as either the criminals or the cops — and both intertwine with the multiplayer modes. Moreover, there are tons of chases, races, and challenges with friends that even work cross-platform. We highly recommend it if you love in-depth story modes but don't want to sacrifice high-quality multiplayer gameplay.
11. Road Redemption
Racing games tend to put a lot of emphasis on competitive racing without adding much variety. Thankfully, however, Road Redemption goes off the beaten path and incorporates a hunt with RPG-style mechanics.
Through Road Redemption, you play as a bounty hunter tracking down an assassin who just killed a cartel leader. You'll have to tread through various territories owned by both friends and foes while fending off the latter with weapons. Moreover, you'll have to do this on a motorcycle, so there's that bit of uniqueness to the game, too.
The game also incorporates a four-player co-op mode so you can share the fun with your family. However, note that the game's violence isn't suited for young kids. Nonetheless, if you're looking for unique Nintendo Switch racing games, this one should certainly be on your wish list.
12. Team Sonic Racing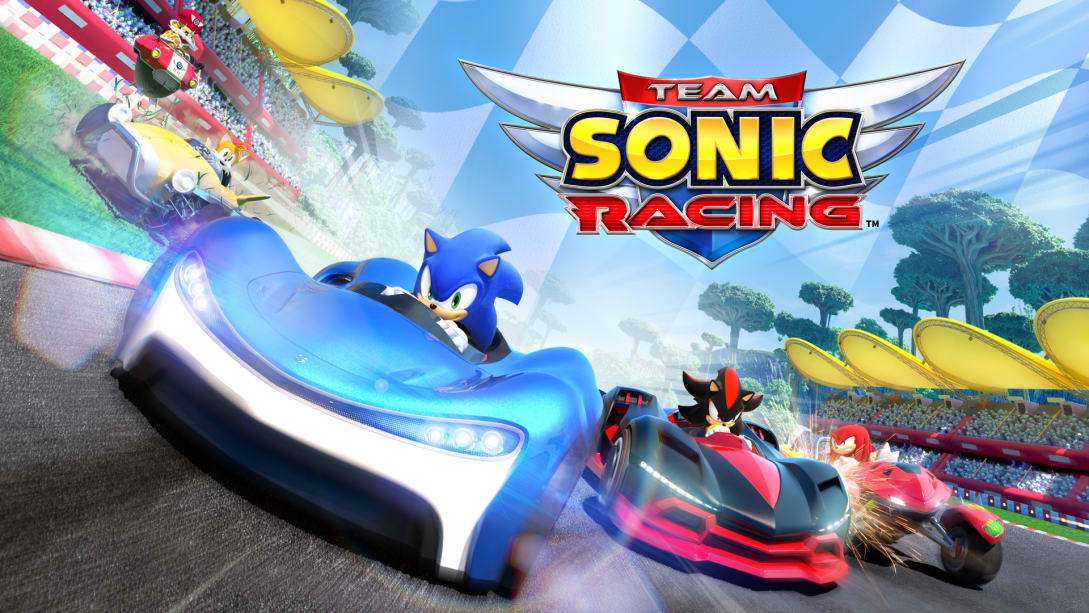 Finally, we have Team Sonic Racing. Yes, this is the Sonic of your childhood from SEGA. However, instead of a sidescroller, you get a fully 3D racing experience. In essence, it's like Sonic's version of Mario Kart, but we're not complaining at all. That's because the experience is downright fun if you're looking for an intense, competitive racing game.
Through Team Sonic Racing, you can experience various modes, including Grand Prix, Exhibition, Team Adventure, and Time Trial. For the most part, each race includes 12 players and also allows for local multiplayer of up to four participants. Hence, you can experience a Sonic-style race with friends in all sorts of different scenarios. There might not be too many unique elements to it, but it's enough for Sonic (and racing) fans to enjoy.
How to Choose a Racing Game for Nintendo Switch
There are tons of racing games on Nintendo's eShop, so it can be difficult to choose. However, when you're looking for quality Nintendo Switch racing games, there are a few factors you have to consider.
Gameplay
Firstly, and arguably the most obvious, is the gameplay. It should be smooth and accurate, with little-to-no bugs that would sour the experience. Moreover, it can also be detrimental to your success in whatever gameplay mode exists. On the other hand, unique mechanics could also be considered if you're looking for more than the standard races.
Graphics
Secondly, good graphics are also pretty important, but that depends on you. At the very least, the game should be good to look at with a decent frame rate. After all, racing games aren't as fun if you play them at something like 30 or 24fps. Moreover, lags and hiccups can make or break the experience, too.
Compatible Accessories
Thirdly, you might want to consider Nintendo Switch racing games with compatible accessories. These were all the rage during the era of the Wii, but they're also pretty prominent with the Nintendo Switch. For example, there's a Joy-Con Wheelset that Nintendo created specifically for racing game enthusiasts. Game-specific accessories like the Hori Mario Kart Racing Wheel Pro Mini also exist. Of course, this is a minor consideration, but compatibility is important if you already own an accessory.
Price
Lastly, the pricing is also certainly important. There are a couple of free racing games out there available. Unfortunately, they probably don't deliver the same level of finish as that of paid racing games. However, you'd want to keep the prices as low as possible, so it shouldn't be too expensive, either.
Final Word
Nintendo Switch racing games are wildly popular — and for a good reason. They're fun, and the ability to play local multiplayer is certainly alluring. Moreover, Nintendo Switch racing games come with tons of variety. There are cartoony, franchise-based ones like Mario Kart and Team Sonic. On the other hand, there are also loads of more realistic ones for avid racing fans. Regardless, whether you like the more cartoony aesthetic or gritty realism, there's bound to be a racing game for you.