Games like Life Is Strange are not easy to come by. Choice-and-consequence adventures can take time to develop because of their multiple-choice and multiple-ending gameplays.
While waiting for the next release of the Life Is Strange series, players can still enjoy this genre of gaming. There are at least 20 games like Life Is Strange, all unique in their own right. Explore multiverses, solve mysteries, and even become a Big Bad Wolf yourself.
What Is Life Is Strange?
What Kind of Game Is It?
Life Is Strange is an episodic adventure game that explores the power of time and emotion. As of 2021, it has five installments and one remastered collection.
Throughout the series, players follow the lives of different characters. The very first game title unraveled the story of photographer Maxine "Max" Caulfield, struggling with the loss of her best friend, Chloe.
Unlike others facing grief, Max has the ability to change their destinies. She has the power to control time.
After resetting their timeline, Max and Chloe turn their attention to another mystery: the disappearance of Rachel Amber. How this story ends depends on the player's decisions. This multiple ending setup is what turned this series from just another game to a critically acclaimed experience in the first place.
The series' latest title will be released on September 11, 2021. At this point, the Life Is Strange series has common themes and plot points. These include facing regret, embracing destiny, and braving the truth. However, this does not mean that it is growing stale—quite the opposite actually—as Life Is Strange: True Colors was one of the biggest E3 announcements.
In this new title, players will assume the role of Alex Chen. Like Max, Alex is still reeling from the grief of losing a loved one. Alex has a whole new set of powers involving emotion. Experience and control people's strongest emotions and get to the truth of matters.
Developer
There are two developers responsible for the Life Is Strange saga: Deck Nine and Dontnod Entertainment.
To begin with, Deck Nine is a game development company inspired by the boom of interactive storytelling in the 1980s. However, it took at least a decade more for their studio to materialize. They started production in 1997, under the independent company called Idol Minds. At the time, they were responsible for the PlayStation 1, which was that period's best performing console. As technology progressed, so did they. Their genre-bending games were proof of it, especially with their first Life Is Strange title.
Dontnod Entertainment, on the other hand, is a game development studio from France. Unlike Deck Nine, they have had a short history so far. Since its founding in 2008, the company's first successful title is Life Is Strange, released in 2015.
Both Deck Nine and Dontnod Entertainment wanted to make a game that evoked emotion. This was a successful venture for both studios. Life Is Strange's identity roots itself in empathetic storytelling. It is brave in showing the grievances of a person's life.
The series carved out a Life-Is-Strange-shaped hole in the gaming industry. Because of this, many gamers search for games like Life Is Strange. Some of these games are produced by these studios too, like Vampyr, The Awesome Adventures of Captain Spirit, and more.
Prices
Games from the Life Is Strange series will range from $27 to $70. This depends on the game title (newer games will cost a bit more), edition (there are Limited Edition collections), and platform (heavy consoles have heavier price tags).
Pre-order Life Is Strange: True Colors on Amazon
Platforms
All Life Is Strange titles are available on consoles like the PlayStation 4, Xbox One, and Nintendo Switch. Its other platforms include Android and iOS phones.
For PC players, Life Is Strange is also available on Linux, Microsoft Windows, and OS X.
The latest Life Is Strange game, however, will be the first to have a PlayStation 5 release.
System Requirements (Windows, macOS, Linux)
While system requirements for the Life Is Strange series will differ depending on the title you are playing, these are what you will need to get started on the series (Life is Strange Episode 1).
Windows
Mac
Linux
Minimum

64-bit Windows 7 and above
Intel Core i3-2100 or AMD Phenom X4945
4GB RAM
Nvidia GeForce GTX 650 or AMD Radeon HD 7770 Graphic Card, at least 2 GB
Version 11 of DirectX
40 GB free disk space

Mac OS Catalina 10.15
Intel Core i5-6350U 2.0Ghz processor
4 GB RAM
NVIDIA GeForce GTX 680MX or AMD Radeon R9 M290 or Intel Iris 540, at least 2GB
42 GB free disk space

64-bit Ubunto 16.04 operating system
At least 4 GB RAM and 16 GB free disk space
NVIDIA 640 (1GB), AMD R9 270, Intel Iris Pro 6200 or better
Intel i3 or AMD FX6300

Recommended

64-bit Windows 7 and above
Intel Core i5-3470 or AMD Phenom FX-8350
6 GB RAM
4 GB Nvidia GeForce GTX 970 or 2 GB AMD Radeon R9 280X
Version 11 of DirectX
40 GB free disk space

64-bit Ubunto 16.04 operating system
At least 8 GB RAM and 16 GB free disk space
NVIDIA 7xx series or better
Intel i5 or better
20 Games Like Life Is Strange
Last Day of June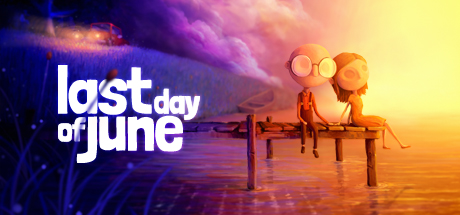 Available on PC, PlayStation 4, and the Nintendo Switch, Last Day of June is also a critically acclaimed graphic adventure game. As one of the games like Life Is Strange, this title highlights the humanity that brings everyone together.
In this game, players follow the lives of Carl and June—a couple in love and on a magical outing. Their intertwined lives ricochet into tragedy as Carl loses June to a car accident. This unlocks the heart and soul of the game as players experience Carl's grief with him.
Solve puzzles, make decisions, and drive Carl's story forward. It is clear that he wants June back, but how far is he (or are you) willing to go?
The premise of Last Day of June makes it one of the best games like Life Is Strange. Its exploration of love, loss, and change makes it a timeless story that players are sure to remember for a lifetime.
What Remains of Edith Finch
Love and grief seem to be the ingredients of a successful graphic adventure game. What Remains of Edith Finch is nothing short of these themes, joining Last Day of June as one of the best games like Life Is Strange.
Created by Giant Sparrow, this game is a collection of stories that explore the lives and deaths of a cursed family. Each family member has a story to tell, and you will join them for the ride.
You will be playing as Edith Finch, whose motivation in unearthing her past comes from present frustrations. The only one left alive in her family, Edith believes there is something more to her story than she knows. Thus, she goes to their old house in Washington for answers.
This game does not provide long gameplay, running for only around three hours. However, it does not fall short of a fulfilling narrative. The Finch family has a rich history that lives on forever. Edith discovers this, as do you.
Get What Remains of Edith Finch on Amazon
Gone Home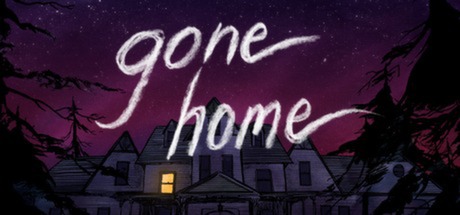 Storytelling also comes to life in Gone Home, a first-person exploration game available on the Xbox One, PS4, Nintendo Switch, and more.
Gone Home comes to life as you play it, making it one of the best games like Life Is Strange on the market today. Play as a young woman named Katie, who has lived her life abroad for a while.
As the title suggests, she comes home to her family for a visit. However, things go south as she realizes that no one is home. She then has to collect clues and deduce what happened while she was away.
Keeping the atmosphere tense and heavy, Gone Home only takes place in Katie's family home. Its gameplay only involves walking around, collecting clues, and thinking out loud. Games like Life Is Strange do not always involve special powers; sometimes it features smaller stories and mysteries.
Gone Home is definitely a small town-type of game. However, it does draw you in with a riveting narrative about family and self-discovery.
The Vanishing of Ethan Carter
Released in 2014, The Vanishing of Ethan Carter is another one of the games like Life Is Strange. However, unlike all other titles so far, it is very much a horror story.
Paul Prospero receives a letter from Ethan Carter. While Paul is a detective, it does not take much of his expertise to know that Ethan is in danger. Because of this, Paul rushes to Red Creek Valley—Ethan's hometown. From there, Paul realizes that a lot more is at stake, encompassing himself, Ethan, and the entire town. Playing as Paul, you will have access to his detective skills and supernatural powers. Using both, you will have to piece together Ethan's story, which turns out to be a puzzle piece on its own.
Uncover its mysteries with this first-person mystery-horror game from The Astronauts.
Get The Vanishing of Ethan Carter on Amazon
Night in the Woods
Come home to Possum Springs playing as Mae Borowski, a college dropout trying to find direction in life. Exploring her old town, she realizes that things have changed. These changes may be for the worst.
Mae's friends, family, and neighbors are behaving differently. Her hometown is cold and offish, much to Mae's dismay. It turns out that Mae may not find the escape she so desired, after all. With how this story unfolds, it seems like she's found yet another place to escape from.
As one of the games like Life Is Strange, this title is not amiss of humorous and heartwarming beats. Stories and characters drive Night in the Woods to success; the game presents mental health, relationships, and unattained dreams in a kind but refreshing light.
Play Night in the Woods on the Xbox One, PS4, Nintendo Switch, and on PC. This 2D platformer game may come off as cartoonish to some, but there is a lot of humanity in its storytelling.
Get Night in the Woods on Steam
Firewatch
When it comes to a unique atmosphere, not a lot of games are at par with Firewatch. Its trailer booms with color and uncertainty, hooking potential players from the get-go.
Those looking for games like Life Is Strange have to play Firewatch. This game has similar beats: cliffhangers, visually appealing landscapes, and philosophical questions at its very heart.
Released in 2015, Firewatch explores the story of Henry, new hire of Wyoming wilderness' Firewatch Group. A first-person game, Firewatch immerses you into Henry's day-to-day life. He is alone, bored, and somewhat concerned—there is a looming feeling of danger he cannot shake off. Henry discusses with Delilah, his supervisor, throughout the game. Days and months pass, but Henry's life remains ever-changing.
Firewatch is available on PC, Xbox One, PS4, and the Nintendo Switch.
Emily Is Away
A visual novel, Emily Is Away takes you back to the early 2000s with its story, characters, and theme. Once you play this game, it's suddenly 2002 again, and you're a high school senior logging onto a chat room.
You can customize your character on the game. However, do not expect RPG levels of customization. As this story takes place online, you can only go as far as you can in real life: change your screen name and buddy icon. Be ready to get hit with references from the new millennia, like Harry Potter, Blink-182, and Lord of the Rings.
After logging in, you will meet Emily. She is also a high school senior, and she has no problems opening up to you (if you choose your responses correctly). Emily discusses Brad, a guy who likes her, and a party her batchmate is throwing.
Once the two of you start talking about this party, the game tumbleweeds into a classic 2000's romance. There is a love triangle in motion: one that involves Emily, Brad, and Travis. However, depending on the choices you make, the game does not rule you out as Emily's potential love interest, too.
Games like Life Is Strange do not always have to be profound or about superpowers. Emily Is Away is proof of that, sharing Life Is Strange's heart, humor, and interactivity.
Emily Is Away Too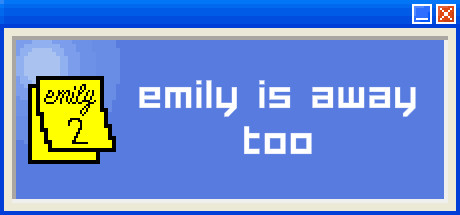 The sequel to Emily is Away, titled Emily is Away Too, has a new story but the same gameplay as its predecessor. Released in 2017, this game shows what it means to be a high school senior in the 2010's era of the internet.
Story-wise, this game has a new character for you to talk to Evelyn. The first game featured an Emily love triangle, but this time, the game privileges you. Talk to both Emily and Evelyn without the former knowing. Keep up with their banter, and reshape your senior year.
Emily Is Away II also surpasses the features of the first title. Here, players can not only customize their profiles but also send links and files.
Like the first game, it has multiple endings. This characteristic makes it one of the best games like Life Is Strange.
Get Emily is Away Too on Steam
Beyond Two Souls
Redirecting this list back to heavier themes, Beyond Two Souls is a psychological action game available on the PS4, PS3, and PC. Unlike the other games like Life Is Strange on this list, it stars Hollywood actors, making it an exceptionally tug-on-your-heartstrings affair.
This game stars Elliot Page and Willem Dafoe, playing characters Jodie and Aiden respectively. When Jodie discovers the link between the two of them, she finds out that her destiny is bigger than she'd ever imagined.
The choices Jodie makes have heavy consequences. Aiden is a supernatural entity—and Jodie's link to him can put her and her loved ones in danger. Make Jodie's choices for her and watch as the story unravels into a cinematic masterpiece.
This is one of the best games like Life Is Strange. It shares the latter's willingness to dive into sci-fi and philosophy. Beyond Two Souls is shaped by each decision you make throughout gameplay. The game also has multiple endings and outcomes, making sure that your experience with it is unique to you.
In addition, Beyond Two Souls has a Duo Player mode. In this mode, you can play as Aiden. Your decisions as this character can make Jodie's life exponentially worse or better. You are the soul beyond their two souls.
Get Beyond Two Souls on Amazon
The Last of Us: Remastered
Gaming in the early 2010s cannot be discussed without The Last of Us. Released in 2013, this game redefined what it means to tell stories in games.
While a zombie-horror game is certainly not new, The Last of Us peppers this trope with a heartfelt storyline. Set post-apocalypse, this game follows the story of two survivors: Joel and Ellie. These two characters are not related. However, they must latch on to each other to survive. Joel is brute force, while Ellie, young as she is, has wisdom and heart. Together, they journey across the United States for survival.
Like any other horror game, getting from point A to point B will not be easy. The Last of Us drops the curtain on social norms. Our protagonists are going to have to kill for food, weapons, and survival. This is especially true when the world is now populated with cannibals, mutants, and zombies.
The Last of Us is not a graphic adventure game. However, the spellbinding grasp of its themes—humanity, family, and loss—makes it seem like it is. Because of this, it is one of the best games like Life Is Strange.
Joel and Ellie's story is set in stone, waiting to be discovered by you. Help them live to tell the tale.
Get The Last of Us: Remastered on Amazon
Quantum Break
Available on the PC and Xbox One, Quantum Break is another cinematic video game. It stars Shawn Ashmore and Aidan Gillen, both esteemed actors diving deep into motion capture.
As one of the games like Life Is Strange, Quantum Break highlights the importance of decision-making for all players. You will be playing as either Jack Joyce or Paul Serene, the hero and villain of the story, respectively.
Both characters possess a supernatural power that controls time. Thus, like Life is Strange, these characters have the ability to shape destiny and change everyone's fate.
Your motivations will vary depending on who you play. Either way, you will be intertwined in a series of action sequences and hard-hitting mysteries. Bend time as you will it and play Quantum Break today.
Oxenfree
Another title bridging the indie and thriller genre together is Oxenfree. In this game, you play as Alex, a teenager off on a weekend getaway with her three friends. She brings her stepbrother with her during the trip. Set in Edwards Island, their relaxation go awry when ghosts—powerful ones—come into play.
With the ability to create time rifts, Alex, her brother, and her friends are suddenly split into groups across the island. The game takes off from there, bending time and causing rifts in Alex's personal life as well.
What lies in Edwards Island is a haunting, cryptic past. However, it seems like Alex has ghosts of her own following her around. Face reality and make Alex's decisions for her in Oxenfree.
Available on the PS4, Xbox One, Nintendo Switch, and PC, this game is as funny, intelligent, and brave as Life is Strange. Characters are well-developed, Alex's motivations are clear, and the story has high interactivity.
The Awesome Adventures of Captain Spirit
Following Oxenfree is a more lighthearted game also developed by the teams behind Life Is Strange. The Awesome Adventures of Captain Spirit, released in 2018, has Life Is Strange's plot points and beats. However, it maintains distance from the series, presenting stories and characters better suited for a younger, teen audience. Thus, if you are looking for games like Life Is Strange for a younger sibling, The Awesome Adventures of Captain Spirit is a great choice.
Its story begins with an imaginative 9-year-old named Chris. He leads an average life with his father in Oregon. However, both of them harbor the pain and grief of losing Chris's mother. In an attempt to escape his dim reality, Chris develops an alter ego named the Awesome Captain Spirit. Like any child's fantasy, Captain Spirit is a superhero. He explores the universe, changes his costume, and saves the day.
Chris plays as Captain Spirit every Saturday morning, and players join him for the ride. The gameplay for The Awesome Adventures of Captain Spirit includes finishing missions and unlocking secrets.
This game is also set in the Life Is Strange universe. Canonically, this heartwarming story about childlike wonder takes place three years after the first Life Is Strange game. It also contains previews of Life Is Strange 2.
Get The Awesome Adventures of Captain Spirit on Steam
Telltale's The Walking Dead
Telltale produces many successful games surrounding popular culture. The Walking Dead game is an example of this, as they tell new stories taking place in the world of the beloved TV show. Play as Lee Everett, a convict guilty of harming a State Senator because of the latter's affair with Lee's wife.
When the zombie apocalypse begins, Lee escapes the cop car he is sitting in. He breaks out from his sentence, but as this happens the world hands him a new one: taking care of a young girl named Clementine.
The zombie apocalypse breeds not only cannibalistic mutants but also many tragedies. Clementine, young as she is, has suffered a bulk of this already. Upon separation from her parents, Clementine's only hope in surviving this catastrophe is Lee. Everett guides Clementine throughout the game, shaping her with each decision he makes.
As you play as Lee, these choices are yours to discern. The goal is no longer just to survive; protecting this hopeful child is a must too.
One of the best games like Life Is Strange, Telltale's The Walking Dead has the right amount of heart, thrill, and variety. Lee's choices are morally gray, so players have to trust their gut instincts while playing. Eventually, players will have to assume the role of Clementine. The game goes full circle with this experience, as you will see how much you've affected her skills and wits.
You have to keep her alive first, though.
This game is available on the Xbox One, PS4, and PC. Telltale has other titles such as Telltale's Guardians of the Galaxy, highlighted in Marvel's Guardians of the Galaxy Game previews.
Get The Walking Dead: The Telltale Definitive Series on Amazon
Detroit: Becoming Human
From the Quantic Dream team comes Detroit: Becoming Human. A sci-fi title joins our list of games like Life Is Strange because of its use of decision-making.
Becoming Human explores the future of humans, one where there is a looming threat from robots. When these androids assume full autonomy, they physically and mentally threaten the human race. From here, the game develops into the challenge that it is.
Players have the power to mold this robot-ridden world's future. They can organize chaos or expedite it. The choices are yours to make, and characters' storylines are yours to shape.
Detroit: Becoming Human is cynical with its storylines but ambitious in its gameplay. World-building is its strong suit, intertwining each character's life together. One choice for a character dominoes into another character's life, as it is in the real world.
This, matched with multiple endings, makes a true replayable game out of Becoming Human.
Get Detroit Become Human on Amazon
The Wolf Among Us
One of the horror-thriller games like Life Is Strange is The Wolf Among Us. This is an episodic game that bases its story and characters on the 1980s comic Fables.
Wolf Among Us is another title from Telltale, with its gameplay also focusing on choices and consequences. Its main protagonist is Bigby Wolf, who is the lionhearted Sheriff of Fabletown.
Do not let the town's name deceive you, as Fabletown is a brutal town that has mysteries and bloody murder for breakfast. Despite being the area's Sheriff, life doesn't get easier or safer for Bigby. Players discover this as soon as they assume his role, having to go through one mysterious murder after another.
This game is proud of its subversion of the choice-and-consequence genre. Five episodes long, The Wolf Among Us is less about what you do and more about when you do. Fabletown is unforgiving, and acting fast can make or break Bigby's career. Start with Episode 1's Faith and see if you can reach Episode 5's Cry Wolf with ease.
Unlike most games like Life Is Strange, The Wolf Among Us is adapted from comics. Because of this, the game has a rich lore and a cult following. It breathes life into characters that people already care about and grew up loving.
Watch these characters interact and deconstruct your view of them as you play The Wolf Among Us. Available on the Xbox One, PS4, and PC, this game is a unique addition to the fantasy and mystery genres.
Get The Wolf Among Us on Amazon
Vampyr
Travel back to 1900s England and experience what it means to live a cursed but powerful life. As disastrous flu sweeps the nation, you play a doctor in the frontlines—Dr. Jonathan Reid.
Seems easy enough? Not really. Reid has a secret that players can deduce from the game's title: he is a newly turned Vampyr.
Throughout Vampyr, players will help Reid balance his night and day personalities. On one hand, his heart wants to help the people. Finding a cure for the flu can control its outbreak and save lives.
On the other hand, however, a vampire lusts for blood. No matter what Reid does, his instincts kick in when he practices on his patients.
After establishing this conflict, Vampyr progresses into the action-horror game much love to this day. Dr. Jonathan Reid becomes a purveyor of his kind, fighting Vampyr hunters and other horrific creatures.
Games like Life Is Strange make it difficult for players to make decisions. Vampyr's morally gray character, with his morally gray motivations, is a prime example of this. Reid has the power to save London, his city, and other Vampyrs, his kind.
There will be bloodshed and drank in Vampyr, both regrettably so.
Heavy Rain
Before Detroit: Becoming Human, there was Heavy Rain. Also developed by Quantic Dream, Heavy Rain shows its players the ills of grieving and vengeance. It is about a father who loses his son in a tragic accident a few years before his other son is kidnapped by a serial killer.
Named Ethan, this father will do everything he can to avert disaster. His mental disposition throughout the game worsens, as he keeps remembering the death of his firstborn, Jason. Because of this, the game transforms into a psychological thriller, shrouded with mysteries.
Players have three days to find Ethan's son, Shaun. The game is essentially a hunt for the serial killer who has him. Be careful in keeping Ethan afloat though, as the killer—known as the Origami Killer—is brutal and unforgiving. The man threatens the lives of other kids throughout the game.
As one of the games like Life Is Strange, the gameplay for Heavy Rain has significant decision-making features. This mystery is up to you, and the choices do not get easier.
The choices also vary, as gameplay switches from Ethan to other characters of the game. A total of four characters are a part of this chase, excluding the serial killer. Players will lead each character in protecting possible murder victims.
Act fast in Heavy Rain. The game is unafraid to ax major characters off.
The Longest Journey
Games like Life Is Strange do not always have to be so dark in their subject matter. Making decisions for someone need not be a stressful affair, as is the case with graphical adventure The Longest Journey.
Join April Ryan in her quest to traverse across the galaxy. Hop in and out of parallel universes. Leave a trail behind, made from the small marks you make in each conversation and decision. Face monsters big and small. There is almost an infinite number of ways to explore the universe, and The Longest Journey sets you up for them.
Explore over 150 unique locations, meet over 70 characters, and have fun with over two days worth of gameplay in The Longest Journey. This proves to be a cross between Life Is Strange and No Man's Sky VR in the land of gaming.
Get The Longest Journey on Steam
Mass Effect 2
The oldest example of games like Life Is Strange on this list, Mass Effect 2 was released in 2010. However, it is still remembered for being one of the best role-playing games in the sci-fi genre.
Mass Effect 2 takes place 2 years after the events of the first game. You may think playing the first Mass Effect is a prerequisite to enjoying its sequel, but it is not. Mass Effect 2 is a distinct experience that can stand alone.
Play as Commander Shepard, a man with experience defending the world from supernatural and alien threats. When a new enemy makes itself known, Shepard faces the biggest challenge of his life thus far—taking this war to the depths of outer space.
Shepard works with an organization called Cerberus and creates a team hellbent on protecting the human race, no matter where they are in the galaxy. Sail across the celestial bodies with your team and prepare for the fight of your life.
Decide on Shepard's looks, weapons, and strategies. Watch how these affect the game, which was very cinematic for its time. Decision-based storytelling would not survive as far as it has without titles like Mass Effect, which now spawns 5 major titles and 2 compilations as of 2021.
Final Word
Games like Life Is Strange are some of the most searched topics about the series on the internet. This is because of Life Is Strange's distinct decision-based gameplay and storytelling themes.
While there is no rushing its developers, ​​Deck Nine and Dontnod Entertainment, into making newer Life Is Strange games, one can definitely find an apt substitute to the series. To be clear: no one does the Life Is Strange format better than the original. Still, there are games like Life Is Strange that you should check out once you're finished with its four installments. Its fifth major release, Life Is Strange: True Colors, is on its way. However, this does not mean that you can't have similar fun while waiting.