People have different preferences when it comes to their favorite subjects. Math is not an ideal subject for most of us. Why? It is because math is considered one of the hardest subjects, and it is not fun to solve mathematical problems. It's a good thing that there are a lot of cool math games available on the internet. Because of that, many find it more fun doing these games rather than solving problems given by teachers and those on textbooks. Moreover, cool math games can bring out all the capabilities of a kid or an adult when it comes to problem-solving. They try to find ways or techniques on how to get out of one game easily or at the fastest time possible.
In this article, we will discuss some of the sites where we can find the most challenging and coolest math games that everyone can play.
Cool Math Games to Play for Kids and Adults
Coolmath Games
Coolmath Game is a free mini-games and training app where logic and thinking meet fun and logic. It got a lot of challenges that help train your brain. Moreover, it showcases hundreds of your favorite math, physics, logic, thinking, and strategy games made for everyone. It helps not only in training your mental, logic, and strategic abilities but also in entertaining the brain. With this, math becomes enjoyable even for people who thought that it was very boring.
Features
Custom themes and avatars
Unlimited playlists
Custom username
Illustrate concepts using casual, conversational language
Help kids practice a new number of skills
Teach kids basic math concepts and application
Games designed to help bring out the fun in math
Teach most basic math concepts
Tricks for teachers to get kids motivated in the classroom
Educational
Help improve critical thinking skills
Hundreds of free favorite math, logic, thinking, and strategy mini-games
Free educational games
No violence, empty action, or inappropriate language
Wide range of fun logic and strategy puzzles and mini-games
Fun physics
Path planning
Quick reaction
Drawing
Featured Cool Math Games
Puzlogic Plus
Mathventure
Swap Sums
Calculate This!
Make 24
Navigation Sections
Strategy and Logic
This navigation section contains fun games that students can play. Moreover, the games under this section focus on testing the logic and problem-solving skills of students.
Skill
This section is almost the same as the strategy section. It just requires less critical thinking and more gaming skills. Moreover, it doesn't require math skills to achieve results.
Numbers
This section has mathematical problems in it.
Trivia
Some contents of this section are educational and help students with their understanding of geography.
More
This section shows more categories: Classic, Puzzle, Memory, Geography, Science, and HTML 5.
Playlist
This section includes different games depending on their types.
Random
In this section, the games will be randomly selected for the player. Also, it shows a list of "Cool Math Top Picks" that may pique your interest.
Unblock
This section contains a variety of games that can be unblocked if a player is a subscriber. The additional games can be unlocked by paying for a subscription that can also be canceled anytime.
All games A-Z
This section allows the player to browse and look for the varieties of games that Cool Math Games has. The games are arranged alphabetically, and there are a lot of games to choose from.
MathGames.com
This is the most trusted source of free and wide-ranging online math games and printable worksheets to test the mastery of students of numerous math skills. Also, it makes learning math fun and exciting. It offers adaptive-learning resources that help students to learn better. This is because they can practice new skills by playing, and they can do it repeatedly. Moreover, it offers a powerful product that is simple to use and offers a highly detailed understanding of the progress of every student.
The games can be done both in school and at home. Furthermore, students can get the extra practice that they need for specific skills and topics where they need improvement. Also, parents and teachers can create custom assignments that can help them assess particular math skills. Activities are also customized so students can work on them according to their grade levels. The free online games not only help students to practice but also let them learn new skills with fun.
Features
Games can be downloaded as apps on mobile phones or tablets
Teachers and parents can track and analyze the player's progress to assess where they need support
Games can be played on all browsers and devices
Games are free to play
Student can log in and save their progress no matter where they are playing
It offers a digital textbook that students can use to practice the same questions and skills at their preferred pace
Math games are fully aligned with the Common Core Standards for mathematical practice
Create your custom worksheets
Practice math by skill
Set up instantly using Google Classroom, Edmodo, Remind, or Office 365
Practice math by grade
Practice math games
Create detailed assignments, lesson plans, and exit tickets
Detailed reporting is available for teachers and school admins
No need to download the games
Create printable worksheets for offline practice
Scratchpads to help students solve problems
Trusted and used by over five million students in homes and classrooms
Pupils can be assigned specific math skills for them to practice and work hard
Automatically grade every exercise completed using the games or digital textbooks
Send progress reports on students' results to teachers and parents for them to monitor the areas of weakness and strength of students
Featured Cool Math Games
Math Slither
Mathimals
Number Worms
Math Invasion
King of Math
ABCya!
This website provides educational games, videos, and activities for school-aged children. The games on this website are organized by grade levels from pre-K to sixth grade and by subject categories including letters, numbers, holiday games, strategy, skills, and more. Also, there are specific topics that cover basic typing activities, creating word clouds, grammar games, multiplication, parts of speech, pattern recognition, and many more. Most of the games are very simple, and the interface is colorful that helps catch kid's attention to learn. Some games need the teachers to help to read the instructions for some kids.
However, some are easy to understand that even the youngest kids can get around the site and play the games on their own. Moreover, ABCya! organizes multiplayer games that help its learners to keep their brains sharp. Also, it helps them to challenge themselves and cooperate with friends with a healthy and friendly competition.
Additionally, ABCya! games are kidSAFE Seal Program certified, and many of the games that it offers meet the standards associated with the Common Core State Standards Initiative.
Features
Play all regular games on desktop
Access to ABCya! Videos
Mobile access to ABCya! (six games per week)
Save three games
250+ games and activities
Fresh content added monthly
Browse by grade level
Content organized by skill
Additional Features (Premium Family Plan)
Save favorite games
Limit access to certain game categories
Set a timer for the amount of time spent
Complete mobile access
Ad-free experience
Save unlimited games
Play games in full-screen size
Control game category access
Featured Cool Math Games
Feed Me Fractions
Dungeon Dash
Christmas Lights Math
Adventure Man and the Counting Quest
Bow and Angle
CrazyGames
CrazyGames is an extremely powerful gaming platform that features the best free online games. Here, users can play free fun games and gain money through advertisements. Also, there's no need to download and install all its games. This is because they can be played directly in the browser. Moreover, users can use any device, including laptops, smartphones, and tablets to play all its feature games. Besides, users can play by themselves, with a friend, or with other people all over the world. These are possible with its single-player mode, two-player mode, and multiplayer mode.
This platform offers a massive range of high-quality games. It categorizes its games into different options including action, shooting, driving, dress-up, clicker, and cooking games. Everyone can choose and easily find their favorite games just by typing into the search box or by exploring the categories. A team of gamers created CrazyGames, and every day, they add new games with some new features and tools to provide a complete and more engaging game experience to users.
Features
Addictive games setting
Daily updates
Explore more than 30 categories
Support multiple languages
Free for everyone
7000 games in all genres
Upload, manage and monetize your games
Featured Cool Math Games
Slither.io
Worms Zone
Fireboy & Watergirl Elements
BigFarm
Super Buddy Kick
MathPlayground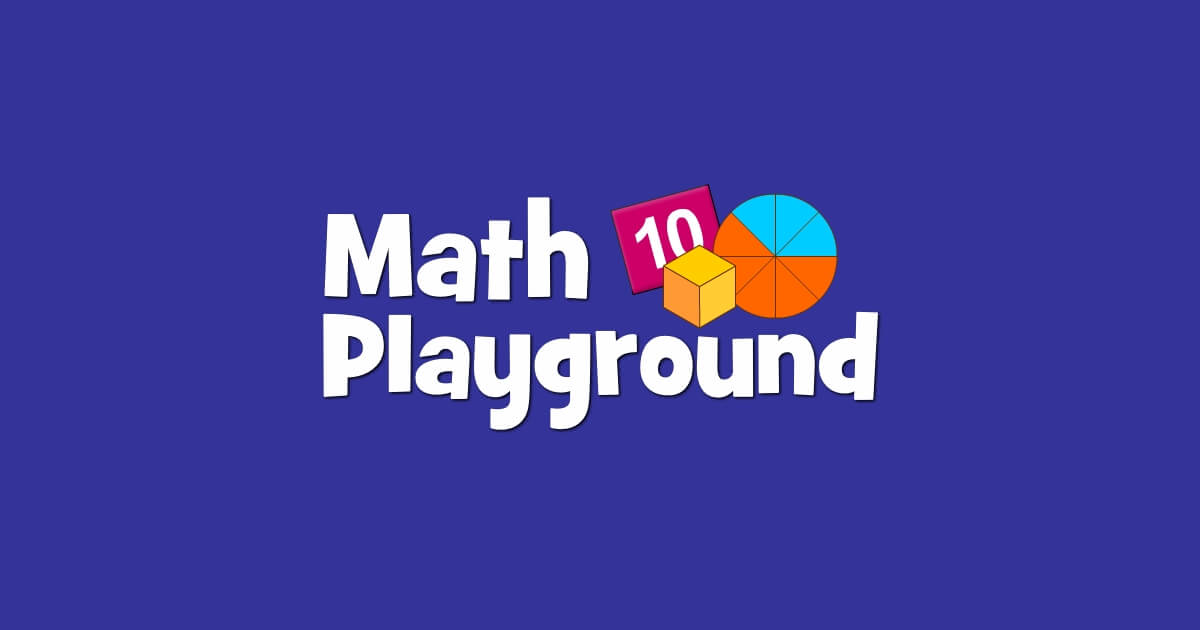 MathPlayground has an extensive collection of math and thinking games, pattern blocks, step-by-step instructional videos and modeling tools, challenging logic puzzles, engaging math games, computation practice, and a variety of problem-solving activities. It has a wide variety of math topics such as arithmetic, geometry, percentages, word problems, algebra, graphing, and even logic. Also, it offers a wide variety of visual math resources that can help teachers to demonstrate math concepts in a fun and engaging way. Moreover, it is a safe place for kids to learn and eliminate math stress and even develop self-confidence.
Features
Games align to a wide variety of standards from the Common Core section
Contains worksheets, drills, and instructional videos
Most contents are solid
Highly visual, hands-on activities
Easy-to-use interface
Contains funny images
Contains addition, subtraction, multiplication, and division games
Distraction-free learning zone
Games that can be projected on the whiteboard
Save your favorite games
Create game lists and share with students
Sections Of Game Categories
Thinking Blocks
Addition and Subtraction
Logic Games and Puzzles
Multiplication and Division
Fractions, Decimals, and Percent
All Four Operations
Counting and Time
Money and General Math Knowledge
Geometry
Ratios, Integers, and Number Puzzles
Math in the Real World
Spelling, Grammar, and Geography
Super Terrific Fun Games
Featured Cool Math Games
Factor Pair Up
Dino Park Division
Monster Mischief
Galaxy Pals 20
Puzzle Pics Clocks
Math Game Time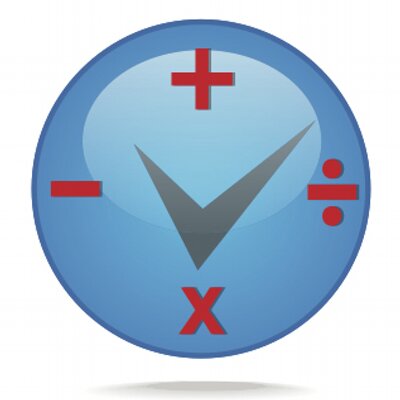 Math Game Time is your destination for the best free interactive math games, worksheets, homework help, and video tutorials for teachers, parents, and children online. These features are helpful for students from pre-kindergarten through 7th grade. Also, the games are fun, educational, and trustworthy and even categorized by subject and grade level. With that, it becomes beneficial to students to excel in math.
Educators created this website to help kids succeed. Moreover, they cooperated with top teachers to make sure that all the resources given to the students are age-appropriate, relevant, and very educational. They intend to promote education, imagination, and literacy to students while they are having fun.
Features
Original content
Drills for math computation
Many choices of games and skills
High-quality math games for pre-K through grade 7
Educational resources that are age-appropriate, relevant, and educational
Math resources curated by educators
An educational destination for students in pre-K through 7th grade.
Lessons on topics ranging from addition to multiplication to ratios
Valuable homework help
Educational videos covering a variety of math topics
A safe and trustworthy environment
Featured Cool Math Games
Santa's Sleigh
Count the Sheep
Bus Driver's Math
Whack an Answer
Make 15
FunBrain
Funbrain is an educational game site that offers a lot of fun and hundreds of free interactive learning games, books, videos, and printables that help kids in grades pre-K through grade 8 develop skills in math, reading, problem-solving, and literacy. Its games are categorized into Diary of a Wimpy Kid, Playground, Math Arcade, Fun Arcade, and Galactic Hot Dogs. Also, they created a unique homepage for students to easily find what suits them.
Furthermore, the site was KidSAFE certified and aligns with the Common Core State Standards. With that, parents and teachers can feel confident that children will enjoy their fun and safe learning experience. Besides, parents and teachers can be sure that there will be no interaction with other players. With that, conversations are limited and no possibility of unfavorable chatting.
Features
Unique landing page
Games, books, and videos tagged with key subject areas and skills
The site pops with color and clickable features
Special Teacher's section
Some games align with Common Core State Standards
Lots of varied activities for kids
There are online books to read.
For individual games, you can save your work through the use of passwords
Safe gaming environment that bridges learning and entertainment
KidSAFE certified
Featured Cool Math Games
Math Baseball
Apple Catch
Shape Invasion
Measure It!
Rock the Boat
PBS Kids Games
PBS Kids Games is a collection of more than 100 educational games and activities with popular PBS Kids characters. The games are suitable for kids from early preschool to early elementary. All the games that it features will encourage students to explore math concepts and to learn while having fun.
Also, kids can choose games depending on their interests and abilities. This mini-game collection, which includes pattern and shape matching, racing, strategy, music, and more will not only entertain but also educate preschoolers. With that, parents will appreciate the kid-friendly content and the built-in educational message.
Furthermore, there are offline games that kids will surely enjoy wherever they are. With your guidance, kids will enjoy playing games based on their favorite characters. Also, you can choose particular skills for them to work on and improve, such as letters, numbers, and shapes.
Features
Kid-friendly user experience for toddlers and children
Easily accessible by kids
Learning games from favorite PBS KIDS series
Save favorite games to a device
All the kids' favorite PBS KIDS characters
Provides resources for parents resources
Ability to manage the amount of storage that the app uses on each device
Free learning games for kids 2-8 years old, anytime, anywhere.
Offers games that encourage learning science, math, creativity, and more
Play mazes, puzzles, dress-up, coloring, and more
Download related PBS KIDS apps
Featured Cool Math Games
Fair Shares
Monkey Jump
Railway Hero
Count with Allie
Pan Balance
SplashLearn
SplashLearn is the world's first scientifically-designed, game-based platform that targets Common Core math content for pre-kindergarten to grade 5. It is a safe and child-friendly app that maintains a balance between learning and playing, ensuring that the kid will have the most engaging learning experiences all the way. Also, it offers colorful, interactive games that are more appealing to kids and make them pay attention and be more engaged in learning.
Moreover, it also offers a personalized reading learning experience as it covers everything from phonics to comprehension to help kids learn how to read.
Features
Teachers can create an account and assign various concepts to students
Available on the web, App Store, and Play Store
Teachers can track student progress using a highly detailed reporting system.
Age-relevant themes
Fun animated characters
A vast library of content to practice, master and explore
Kid-friendly and safe interface
Exciting rewards and rich, narrative-driven app
Full content access
Insightful reports
Teacher-driven home practice
Proprietary adaptive algorithm
Aligned to the school curriculum
Comprehensive math curriculum aligned to Common Core
Hints and explanations
Fun rewards
Multiple themes
Engaging games and rewards
Offline access
Play on any device
Parent Connect App
Get a personalized learning path
Featured Cool Math Games
Number Patterns
Factors
Multiples
Write Expressions
Evaluate Expressions
Hooda Math Games
Hooda Math Games is a free site for online math games. It offers more than 500 free math games that can be played online by students. Moreover, it provides a few easy, fun, and exciting ways for the kids to learn and master math. You will see several games listed on the homepage. The games are sorted by grade and by subject. It also includes escape and logic games, which are suitable for those who are looking for thrills in mathematics.
Most of the games conform to Common Core standards. Because of that, parents will be confident that the games align with the kid's math course especially if they are at a public school. Hooda Math Games is accessible on any tablet browser or mobile device.
Features
Six math games for FREE
Hooda Math Classics
Two new math games you won't find online
Math games by grade
Games are under Common Core standard
E-mail reporting
Mobile device optimization
Featured Cool Math Games
Backgammon
Checkers
Skater Math
Addition Bubble Pop
Dress Up Math
Get The Math
This website combines video and web connectivity to help middle and high school students build problem-solving skills and solve real-world problems with algebra. The video segments and interactive challenges show how professionals use math in music, fashion, video games, restaurants, basketball, and special effects. Viewers can take on interactive challenges in line with those professions by using interactive tools provided on the website. This makes math relevant and fun. Also, kids can do challenges in pairs.
Moreover, this site shows real people and shares stories of how businesses and people of different professions use algebra in their daily lives. The videos connect math to the real world and show that math is used in real life. Furthermore, they present everything in a relevant, hip, and fun way.
Features
No login or saved data
Additional interactive challenges
Math in a music challenge
Follow-up challenges
Aligned to the 2010 Common Core math standards and worksheets
Provide sample assessment questions
Math in Videogames video
Math in Videogames challenge
Use real people in real-world examples
Video Segments and Interactive Challenges
Music
Fashion
Videogames
Restaurants
Basketball
Special effects
Sudoku.com
Sudoku.com has more than 10,000 different Sudoku puzzles that come in six difficulty levels, such as fast, easy, medium, hard, expert, and giant Sudoku. The easy levels help to exercise the brain and improve logical thinking and memory. However, to have an extreme workout for the brain, the medium and hard levels are recommended. Playing Sudoku will help people to relax or keep the mind active. It can also be a means of passing time. Moreover, Sudoku can bring a sense of calm and order, can help the brain to stay healthy, and can provide an escape. Besides, playing Sudoku is fun for all ages.
Features
Complete the Sudoku Challenges to get trophies
Take part in Seasonal Events
Challenge oneself to figure out mistakes
Enable Auto-Check to see the mistakes
Highlight duplicates
Track your progress for each difficulty level
Unlimited Undo
Color themes
Auto-save
Eraser
More than 10,000 classic Sudoku puzzles for free
9×9 grid
Six levels of difficulty
Support for both phones and tablets
Portrait and landscape mode for tablets
Simple and intuitive design
BBC Bitesize
This website is aimed at children of multiple learning levels. Suggested for kids 3-11 years old, the site lets you choose from a wide category of games. Bitesize can also help your child with their homework and makes learning fun for them. If you're based in England, Scotland, Northern Ireland, and Wales, you can select the appropriate learning level for your child.
Aside from math games and homework helpers, you can also select other subjects for your kids. To do this, all you need to do is click on the level you want and select maths (or other subjects). Then, start a lesson for the week. This is also helpful if you want to conduct advanced lessons for your kids.
Features
Homework helpers for your children
Learning experiences tailored to British students
A wide selection of learning tools for ages 3-11 (Primary)
Weekly & daily lesson plans
Math Games Catalog
Guardians: Defenders of Mathematica
Bud's Number Garden
Primary Games
Primary Games offers interactive learning platforms such as videos and games for kids. Choose the learning level you want for your kids and pick from a variety of cool math games from their catalog. You can pick games for grades 1-8 to further improve your kids' arithmetic skills. These games also have seasonal themes to make it more interesting for your children.
Features
Learning videos and games
Some games have seasonal themes
Categorized catalog of games
Primary Games Math Catalog
Easter Math Munchman
Click Math: Autumn
Winter Count
Math Tiles
CountIt
Arcademics
Arcademics is a website that allows you to help your child learn in interactive ways. You can select from different grade levels (1-6) and subjects. Select games that can help your kids with basic math skills and up to more advanced topics such as fractions.
Its games are built with HTML 5 and it also has an app that you can download for iOS or Android devices.
Arcademics Math Games
Alien Addition
Demolition Division
Division Derby
Drag Race Division
Meteor Multiplication
Benefits of Playing Math Games
Increase student engagement
Enhance critical thinking skills
Reinforce learning
Develop social skills
Provide opportunities to differentiate
Build self-confidence
Develop strategic learning
Encourage mathematical reasoning
Promote mathematical communication
Promote a positive attitude towards math
Encourage parent involvement
Provide practical application of learned math skills
Improve memory and concentration
Create time for observation
Provide an alternative way to review
Encourage cooperative learning
Support different learning styles
Increase student engagement and motivation
Build home-school connections
Learning while having fun
Learn and Have Fun With Math Games
Many students are not fond of studying math because it is a difficult and boring subject. However, it's one of the most important subjects especially for those who are going to take STEM strands. It is a good thing that there are a lot of sites that are offering math games.
This way, children will find learning math in an exciting and fun way. Parents, at the same time, will be able to participate in teaching their kids while having that time as a bonding experience, too. Many students will learn not only the basics of math but also how they are going to use their skills to improve and learn more. They will think of math not as a boring subject but a subject that can increase their motivation and confidence.
If you wanna check out other games that are fun yet challenging, why not check out our list of the best city-building games and the top sandbox games? Lastly, here an in-depth look at the best game download sites today.