The best home theater projector models can transform your four walls into a cinema with a press of a few buttons. They can project images in crisp high definition, despite varied qualities (4K, 1080p, 720p).
With the rise of streaming, many people do their movie-going at home. While televisions maintain their relevance through smart TVs, the best home theater projector models are in a league of their own. They elevate at-home movie-going, showing where society will be in a few years.
Home Theater Projectors
What Are They?
Home theater projectors are a new way of consuming media at home. In the age of streaming, big-budget movies can now be accessed at the confines of one's own bedroom. However, the viewing experience may be different if they're watching from the TV.
Televisions can take up more space and be more expensive than an efficient home theater projector. In addition, watching from a home theater projector provides a different experience; an experience almost comparable to being in a movie cinema.
Unlike televisions, theater projectors work best in the dark. They project your shows and movies on a screen or a blank wall and are set quite a distance from them. Their pros include high-quality viewing and good picture quality almost all the time. They also have high customization when it comes to black levels and contrast.
Take your home theater projector wherever you go or keep it in your living room for your day-to-day viewing. People do not watch movies from theaters like they are used to, so taking the theater experience to your home is a no-brainer.
The best home theater projector models will vary from person to person. There is a projector for you as everyone deserves optimized viewing in this day and age.
Types of Theater Projectors
There are two types of home theater projectors today. People identify these as either LCD and DLP projectors. The former is powered by a built-in lamp and mirrors and lenses, while the latter is powered by a silicon chip. Because of this, DLPs are smaller and easier to customize than an LCD projector. However, they are more expensive.
This is not to say that one is better than the other. LCD projectors can have sharper and brighter images because of their three crystal bulbs. This type also has some of the best home theater projector models (especially when it comes to budget).
Unfortunately, the upside of LCD projectors also causes its downfall. Because of LCD lights' limited power, LCD projectors are not likely to outlast their DLP counterparts. They also require more maintenance.
However, these factors do not have to make or break a decision that can have over a thousand-dollar difference.
Connection Types
The best home theater projector models offer many types of connections. HDMI is the most basic connection most projectors have, though this can vary in size. Some of the best home theater projector models require mini (also known as micro) HDMI ports. Whichever port your projector may have, you can be sure that it can support Blu-ray, computer, and other projection sources.
Other connections for large projectors include S-Video, composite video, and even USB. Additionally, even USB connection types vary. The best home theater projector choices can have USB Type-C or USB PD ports.
Accommodating the younger generation, other projectors have MHL connectors. These connect your best home theater projector models to your phone or tablet. In the same vein, many projectors are beginning to use Wi-Fi as their connection source. This can be a built-in feature or require you a dongle.
Screens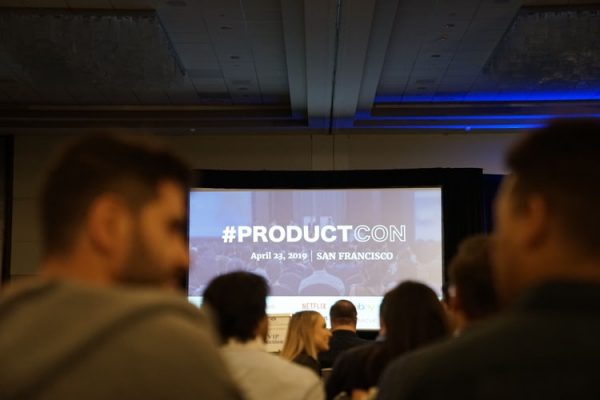 Unlike televisions, screens are not as important for the best home theater projector models. The hardware and software are built inside of these projectors. Thus, you can use any surface as your screen as long as it is white (this is encouraged, not required) and empty.
However, there are other factors that you have to consider when deciding on your screen. These include wall bumps and light sources. Too much of these can affect the quality of your viewing experience because these can create unnecessary shadows.
Because of these factors, many use their best home theater projector with a projector screen. There are many options for these screens too, almost all with accessible price ranges.
15 Best Home Theater Projector Models
With a 1280 x 720 resolution, the LG Minibeam LED Projector (PH550) provides HD viewing. Despite its lightweight build, the PH550 can roll with bigger projectors. Some of its features include over 30,000 lamp life, 550 Lumens, and 2.5 hours of built-in battery.
What the LG Minibeam provides in quantity, it also provides in quality. Its long-lasting lamp creates rich color displays. These are best for movies and pictures but are also useful for colorful office presentations.
As for its sound, the PH550 also has a BlueTooth feature. Connect this LED projector to any of your sound systems at home and experience cinema-like quality viewing. Should you want a solo experience, or if you're avoiding making noise that disturbs your neighbors, you can opt to connect it to your headphones.
A BlueTooth feature is one of the two wireless connections the PH550 can do. Wireless connectivity, best for smartphones or tablets, is also a function of this projector. However, it is only available for Android and Windows OSs.
Other connection options for the LG Minibeam include an MHL-enabled HDMI port, USB, TV coaxial connector, VGA, and composite audio-video source. These features and its quality make the PH550 one of the best home theater projector models.
Compared to the LG Minibeam, the OPTOMA HD146X has stark differences. The most obvious one is its projector type: the Minibeam uses LCD while the HD146X is DLP. As discussed above, this makes for different quality viewing, especially in color and light. 
To begin with, the OPTOMA HD146X has 3600 lumens and 15,000-hour lamp life. Compared to the PH550, it is brighter but has a lower lamp life. However, 15,000 hours is still no small feat. The HD146X can afford you 4 hours of viewing everyday for over 10 years, which are better odds than for most DLC projectors. 
As expected from one of the best home theater projector models, the HD146X also provides high-definition viewing—1920 x 1080 resolution. It has crisp and deep projections of images, all thanks to its high contrast ratio (from built-in dynamic black technology). 
The HD146X is also customizable. It has an RYGCWB color wheel that calibrates the colors of what you are watching. Moreover, it boasts a spectrum of noise levels, for as low as 26dB. These features make the HD146X perfect for gaming, too. 
Link your device to the OPTOMA HD146X using HDMI-CEC and other HDMI connectors. 
Following the HD146X is another OPTOMA creation: the OPTOMA UHD52ALV. This renders its projections in 4K UHD resolution and for as bright as 3,500 lumens. Additionally, its UltraDetail technology keeps the sharpness and frame rate of your media in check. 
Set up your OPTOMA UHD52ALV indoors or outdoors, as it produces crisp and immersive images no matter where you are. Adjust the colors to your liking with its RGBW RGBW color wheel or use the UHD52ALV's built-in modes. 
The most popular modes for the UHD52ALV are the bright mode and cinema mode. The former is tinted to be less harsh on your eyes, while the latter recreates the cinematic experience with its color adjustments. 
This best home theater projector model also has HDR10 & HLG compatibility. These control the darkness and whiteness of your images. At the same time, these shape the depth of color on your screen. You can control these with your Optoma Connect smart home companion app, available on Android and iOS. 
Other connectivity options for the OPTOMA UHD52ALV include Smart Technology (Alexa, Google Actions) and HDMI 2.0 with HDCP 2.2.
The next OPTOMA product on this list of the best home theater projector models is the OPTOMA UHD35. Like UHD52ALV, this provides viewers with the true 4K Ultra HD experience. However, unlike the two OPTOMA offerings on this list, the UHD35 is better suited for gamers.
The UHD35 swears by its short lag times, shaped by its 240-Hz refresh rate and HD resolution. Imagine playing your game with as low as a 4-millisecond lag—you may not even notice it at that point! Not a lot of the best home theater projector models offer this, making the UHD35 a great investment.
These features are accessible through the UHD35's Enhanced Gaming Mode. Watch your games in real-time on the big screen, without blurs and other physical noises.
While the UHD35 is the best choice for gamers, its functions remain the same beyond gaming. Thus, this is also a great choice for watching films and TV shows in your living room. With a 4K resolution and 3,600 lumens, the ​​UHD35 promises location flexibility. Use it for any room, or even your backyard.
Like other OPTOMA options on this list, the UHD35 has a color wheel (RGBW RGBW) and is compatible with HDR and HLG (used for shaping the black and white levels of your images).
Connect to the UHD35 using HDMI and other common connection sources.
Straying away from OPTOMA projectors, the next item on this list is the Epson Home Cinema 3800. An LCD projector, this uses 4K PRO-UHD technology and runs about 3,000 lumens. Unlike the other best home theater projector models on this list, the Cinema 3800 uses pixel-shifting for its images.
This means that its high-definition chips recreate 4K resolution by shifting 1920 x 1080p pixels. As millions of these pixels are processed, the Cinema 3800 projects crisp colors and enhanced images.
The Cinema 3800 also boasts compatibility with 10-bit HDR sources and HDMI 2.0. Whichever source you choose, you can be sure of the Cinema 3800's vivid colors and immersive image depths.
Following the Cinema 3800 is the Epson Home Cinema 2150, which has 500 lumens less than the 3800. However, both projectors are LCD, lower lumens are not necessarily a bad feature. Lumens function differently for LCD vs DLP projectors, with the former rendering low lumens with a higher vibrance. 
Long story short: the Cinema 2150 has great picture quality. It also has an easy interface, making it a great choice for families who want to shift from using a TV to the best home theater projector. 
The Cinema 2150 accommodates widescreen viewing in 1080p and full HD. Depending on the light sources of your room, you can also adjust your 2150's settings. There is a mode for daytime viewing (called dynamic mode) and for nighttime viewing (called cinema mode). Both modes can work great for you, providing rich, smooth, and sharp images on your screen. 
Unlike most of the best home theater projector models on this list, the Cinema 2150 has a built-in speaker. These cannot compare to high-performance speakers. Still, the Cinema 2150 features fair sound quality; its speakers are 10-watt and are loud enough for at-home viewing. It also has an audio jack you can connect your higher-rated speakers onto. 
Share images with your Cinema 2150 through wireless screen mirroring (Android and Windows users), HDMI, or HDMI-MHL. Stream your favorite media with this best home theater projector.
Another smart choice for those looking for the best home theater projector models is the Epson PowerLite 1781W. The name says it all: this projector is lightweight (4 lb), unlike its competitors in the market. 
Because of this, the Powerlite 1781W is one of the most versatile options on this list. You can bring it anywhere, from large family events to important last-minute meetings. 
Setting up with the 1781W is easy, too. This projector has a wireless set-up feature that needs only your phone, your projector, and a QR code. Other connectivity options for the 1781W include HDMI, Chromecast, Roku, and MHL. 
The dependability of the PowerLite 1781W does not come with a price. Despite its thin silhouette, the 1781W still renders sharp images in 1280 x 800 resolution. Powering this entire affair are 3,200 lumens that ensure image color and brightness.
On the topic of versatility, another versatile option on this list is the AAXA P7 Mini HD. Measuring at 4.7″ x 4.4″ x 2.7″, the P7 is one of the smallest theater projectors.  
The P7 Mini has around 600 Lumens but is still able to deliver 1080p HD resolution for almost 2 hours without recharging. Should you go beyond this, the P& Mini has a rechargeable battery exclusive to Amazon customers. 
Obviously, the P7 Mini is not the best choice for a family leisure watch. Best home theater projector models like these are meant to be lugged around and used for last-minute situations. 
However, this does not compromise its quality. With 30,000 hours of LED light available, coupled with its 2-watt speaker, the AAXA P7 Mini is a cut above most mini projectors. 
Use this with ease for your trips outdoors. Connect using smartphone mirroring, HDMI, VGA, AV, or through a simple Bluetooth connection. The AAXA P7 Mini HD Projector is a low-maintenance friend. 
The BenQ TH671ST is a full 180 from the AAXA P7 Mini HD. However, are both industry standard projectors, not sacrificing quantity for quality.
A rundown of the BenQ TH671ST's numbers: this projector has 3,000 lumens, 320 watts, and a 5-watt speaker. With this hardware, it can project from 100 to 300 inches of your image in Full 1080p HD.
The BENQ TH671ST is a short-throw projector. This means that it can deliver large images in short distances. Even with only 5 feet, the TH671ST projects 100-inch images. Make sure you keep your physical light sources in check though, because the TH671ST is best used in a dark room.
Colors for the TH671ST are accurate, crisp, and ultra-smooth, making it another best home theater projector for gaming. Connect your laptop, gaming consoles, and PCs to this projector with ease.
Should you use the TH671ST for TV shows or movie viewing, you can opt for HDMI or USB connections. This projector accommodates other basic connection sources too.
The HT3550 is also another short-throw projector from BenQ. But unlike the TH671ST, it projects images in true 4K resolution, the closest it can get to cinematic viewing. This is all thanks to its 350-watt power and DLP-standard technology, with the latter used in cinemas and IMAX theaters worldwide.
What makes the BenQ HT3550 one of the best home theater projector models is its focus on color. This projector has high color accuracy and HDR-Pro Tone Mapping. It even has 10 lenses for the accurate projection of the colors and tones of images.
Set up your BenQ HT3550 in a dark room and relive what it feels like to be in a movie cinema. Connect through HDMI or Micro USB (type A).
Portable projectors need not be ultra-thin or ultra-mini as proven by the Anker Nebula Mars II Pro. One of the best home theater projector models, the Mars II Pro runs on DLP technology. Because of this, it projects 720p videos with a 10-watt sound. Thus, the Mars II Pro experience is immersive and clear every step of the way. 
While these numbers are fair for a portable theater projector, the most celebrated feature of the Mars II Pro is its plug-and-play setting. Because of HDMI and USB connections, you can project from your laptop, PlayStation 4, Xbox One, and even your Nintendo Switch whenever and wherever. 
You can also use the Anker Nebula Mars II Pro to access your YouTube, Netflix, and other subscription accounts. You can also mirror the content of your phone with the Mars II Pro's Miracast feature.
A direct competitor of the Anker Nebula Mars II Pro is the LG CineBeam PH30N. Both are portable regular-sized projectors that project 720p images at up to 100 inches. The Cinebeam PH30N is also a DLP projector. 
While the Cinebeam PH30N has a shorter battery life (by an hour) than the Mars II Pro, it does boast almost the same features. 
That being said, the LG CineBeam PH30N may be the more cost-efficient choice of the two. While battery-wise the Anker Nebula Mars II Pro may perform better, the LG CineBeam PH30N functions the same if it's plugged in throughout watching. 
The best home theater projector models can connect to most gadgets, and such is the case for the PH30N. This projector accommodates even the simplest of connections—a USB Plug & Play. 
Its other connection sources can range from cell phone mirroring to reliable HDMI.
Despite its size, the EpiqVision Mini EF12 is heavy-duty. In fact, it even is one of the highest performing best home theater projector models on this list. To begin with, it has a built-in Android interface that you can use for streaming and assistance. 
The EpiqVision Mini EF12 is basically a TV condensed into a projector. Stream your favorite shows on Amazon, Hulu, HBO, and more using the EF12. There is no need to connect your laptop or other devices to project something on your screen. 
Speaking of screens, the EF12 boasts up to 150" screen projection. Mind you, these projections are already in crisp and vivid HDR. This is all thanks to the Mini EF12's advanced chip design. 
As an LCD projector, the Mini EF12 uses light bulbs (chips) in projecting its images. Since it uses only materials of the best quality, the EF12 displays 100% of the colors in an image. This, coupled with the EF12's microlaser, render exceptional light, color, and depth. 
As a bonus, the Epson EpiqVision Mini EF12 also has a built-in sound system. Compared to the Epson Home Cinema 2150 (which also has a built-in speaker), the EF12 uses a better system: designed and built by Yamaha.
Another portable but high-performance best home theater projector is the Kodak Luma 150. This can be used for both wireless and wired set-ups, without ever affecting the size or quality of its images. 
As long as you have an empty wall and a smartphone, the Kodak Luma 150 is the handy projector choice for you. Watch your movies in 854 x 480 resolution and through a 16:9 aspect ratio. Its colors are brilliant and clear, which makes its affordable price tag all the more worth it. 
Making this even better is the Luma 150's built-in speakers and multiple connection options. The versatility of this device is top-notch, making it a smart choice for anyone who loves switching around their gadgets. 
Choose between HDMI, micro USB, PC, laptop, and mirror (airplay and miracast) connections. You can even plug in your storage devices such as USBs. The Luma 150 will do its job for you—and will do it well, too. 
A portable movie theater, the Kodak Luma 150 can also run for up to 2.5 hours unplugged. 
Shifting from a TV to a projector is not an easy decision. Many families may find it challenging to immediately put all their eggs in one basket because they want to know which is the better choice for them before doing so.
If you are unsure of making the switch, the Mini Movie Projector E450 is a smart choice for you. At an affordable price and high specs, this is the home theater projector that can help you test the waters of switching.
This LED projector runs about 50 watts, 5500 lumens, and almost 60,000 hours of bulb life. It can also display up to 1080p.
As for the E450's compatibility, it can connect through HDMI, VGA, and USB (2.0). But its best feature is that it can also connect through anyone's smartphone.
With the E450, you can turn your small phone screen into a big-screen experience. This will be in real, full colors, too because the E450 is 60% brighter than its predecessor. But its limitation is being able to project up to only 200 inches.
You can also connect your consoles to the E450 and immerse yourself in your game's battlegrounds. With stereo speakers that can fill a family room with energy, the E450 is a reliable home theater projector.
Content to Watch on the Best Home Theater Projector Models
Home theater projectors are often associated with streaming movies and TV series. While this assumption is often right, it is not often the case.
Many owners of the best home theater projector models use them to stream online videos, look at photos, and even play games. A chosen few invest in the best home theater projector for work commitments—projecting data in crisp high definition.
Use your best home theater projector to watch the best documentaries on Netflix, the best movies on Amazon Prime, or even the Disney Plus shows and movies you should check out right now.
In the same vein, you can also use it to play visually appealing games such as Breath of the Wild 2, Kena Bridge of Spirits, or the top 40 sandbox games and open-world titles of all time.
Final Word
The best home theater projector models are versatile and high-performance, rendering crisp images with maximum effort. Knowing if they are DLP and LCD is important. However, both types have their own strengths and weaknesses. It is only a matter of deciding which features you value more than the others. So, take your pick from the list and start enjoying your home theatre today!