Almost everything that you need is found online. You can search, interact, read, socialize, and discover a whole lot more. This is only possible if you have a stable internet connection at home or wherever you are, and — if you have a WiFi router that is versatile enough to keep up with all your online activities. It may be streaming, surfing, or gaming leisures.  There are several ways in which people connect to the internet. But the most ideal is through a router. Linksys routers are among the most affordable, yet it provides the perfect connection. All the features depend on your needs.
It is popularly known to be useful for personal and commercial purposes. The company itself caters to unique feature requirements at fair prices. You never have to worry about slow and interrupted internet signals. With a Linksys router, you can enjoy streaming your favorite TV shows and surf the web all day long. You will be able to play online games, perform well at your online work, and all other things.
Read the article and decide for yourself that it is time to upgrade to the best router in the field.
What Is Linksys?
Linksys is one of the most popular creators of routers in the market. Their products are used by some of the largest internet service providers, thus making them a primary make in this field. They make for Time Warner Cable and Comcast, which are the biggest in the United States. It is the most popular choice for the majority of households. People buy these to achieve a home network with high-speed internet broadband connection.
Their routers are certainly of high-performance. Linksys has fair prices, and evident use of the latest technology. Its hardware can easily be found, installed, and set up. The WiFi range is exceptional. Users do not need to be in the same room to access the same high speed. You can connect to other multiple devices simultaneously and experience equally great connections. The Linksys routers are considered the best among others.
10 Best Linksys Routers
Specs:
4K streaming
Dual-band connection
If you want to ensure a great connection wherever you move around your home, the EA6900 is the right Linksys for you. It has a beam-forming technology that follows your device. Its speed could carry around 4K video streams to multiple devices. Simultaneously, the service traffic management of the software is of good quality. This is because of the dual-band connection.
The Linksys EA6900 is an exemplary router. It provides unprecedented performance with its interface and features.  The EA6900 is the best fit for homes with multi-device networks. It is effective even with so much TV streaming and online gaming, considering that it had a dual-band connection but only as good as a single-band router.
Pros
Good cloud-based management
Has 2 USB ports and 4 Ethernet ports
Practical and compact design
Has an excellent range
Super-fast Wi-Fi speed
Cons
Pricey
Reported glitches on Smart Wi-Fi cloud-based features
An unstable 5 GHz band
Overheating and no mesh options
Specs:
4,500 sq. ft. coverage
4K streaming
Dual-band speed of 867 and 400 Mbps
If you are into the aesthetic appeal, this Linksys router is the best for you. It has these Velop nodes that come equipped with dual-band technology. The routers coordinate with any home style and decoration. This is because of its pretty features and compact design. The more nodes you use, the better work its system does as your WiFi expands. Velop brings an ultra-fast and full-length WiFi connection to your household. Through the "Intelligent Mesh" technology, the Velop mesh develops a strong WiFi connection.
Linksys Velop is perfect for those whose main concern is the appeal of their routers. It is a great option for a good WiFi system and connection. Among all other Linksys routers, Velop has a reliable, easy-to-setup, and feature-rich mesh Wi-Fi system.  It has a wide WiFi range that is accessible to even up to four or five bedrooms. Moreover, it has a minimalistic color design of black and white. This may easily complement the design of your home.
Pros
Has a full-strength mesh WiFi
Easy to set up and fits anywhere
If one node is unplugged, the others still pick up the slack
Has a dual-band connection
Available in either black or white
Cons
It only has 2-Gb Ethernet ports
There are other better routers with cheaper prices
Specs:
4K streaming
3,000 sq. ft. coverage for 25 devices
5.3 Gbps tri-band Wi-Fi
This Linksys router is the all-powerful home network. It is often regarded as the "granddaddy" and "the beast" of all Linksys routers. That's because it has a solid impact in terms of size and performance.  This router keeps up in increasing traffic. It comes with modern designs and high-end features like beamforming technology. The tri-band setup offers top-tier performance with the AC5400 speed. It also has a parental control feature that can block https websites.
All in all, it is a superb all-rounder. It is feature-packed and has a terrific wireless performance. The price is reasonable as it performs a great wired activity. This will give you full control of your routers.  Linksys EA9500 is brimming with eight Ethernet ports and wicked-fast management aspects. It is indeed a great contender that's cutting-edge and high-end.
Pros
Stellar Wi-Fi performance
MU-MIMO (Multi-User Multiple-Input Multiple-Output) capable
8-Gb Ethernet ports
Two USB 3.0 ports useful for file and device sharing
Cons
Too expensive
Leaves a very large footprint
Laptop-style pack makes it too bulky
Specs:
Tri-stream 160 technology (160 MHz)
2.6 Gbps dual-band Wi-Fi
Compatible with macOS and Windows 10
Are you looking for a router that can cover a 2,000-square-foot space and still have a strong connection? WRT3200ACM is the best option for you. The four-inch antennas are all adjustable and detachable.  It provides a "Media Prioritization Option."  This gives priority to applications and devices that connect to real-time media services. As a whole, this router has not only decent coverage but also a killer performance.
The Linksys WRT3200ACM tri-band router has one of the fastest processors. This is among all other Flash Routers in the market. It offers the most reliable speed with up to 3,200 Mbps dual-band wireless speeds. Linksys has done a great job by creating this performance-based WiFi router. It supports clients and users without sacrificing the data speeds on the LAN. This model is a great option if you want to stick with a traditional router that could last up to several years.
Pros
MU-MIMO capable
Open-source firmware that offers advanced customization. (OpenWrt and DD-WRT)
Parental controls to restrict internet access
Very fast 5 GHz throughput speed
The router has a familiar nostalgic look
Its front panel has LED status indicators
Cons
Subpar long-range performance
A high price point
2.4 GHz throughput speed is sluggish
Specs:
6 active high gain antennas
5-Gb Ethernet ports
10x faster speed
It has advanced beamforming technology. This adds nine high-power amplifiers, all of which extend and maximize signal strength across both 2.4 GHz and 5 GHz bands. The 1.8 GHz internal quad-core on CPU helps dial up the total performance of a router. This is to sustain a maximum overall speed of 4 Gbps, despite having a large number of devices on your network. Moreover, the EA9300 has an Amazon Alexa integration. This voice command makes it ideal and easier to manage smart home hardware. It happens through a variety of other voice controls. Most importantly, beamforming technology sustains the strong signal and Wi-Fi connection.
Linksys EA9300 is a solid-performing tri-band router.  This is useful for high-bandwidth online gaming and video streaming scenarios. Those high-end users who expect the best from their network best fit with this router. There is an upgraded quad-core CPU with extra microprocessors. These handle beamforming, QoS, and many others. Overall, this model is great for people who are more into video streaming and gaming.
Pros
Has 6 external antennas, 5 Ethernet ports
Tri-band technology
MU-MIMO capable and supports beamforming
Easy to install and has voice commands
Speedy file transfer
Cons
Too expensive
The parental controls are limited
It lacks built-in malware protection
Specs:
2,000 sq. ft. coverage
4-Gb Ethernet ports
Tri-band Wi-Fi speeds of up to 2.2 Gbps
Boost your home wireless coverage with this Linksys model that thrives on entertainment. Already a given, it delivers high-speed WiFi to your multiple devices at home. Its wire connections speed up to 10x faster than the standard. Users can connect to supported peripherals on your network and some shared devices. It has significant mesh WiFi. What makes it even more interesting is that you may add Velop nodes to expand your coverage. There is no more need to manually switch within networks.
This is the best option to enjoy simultaneous streaming, surfing, and online gaming. The Wi-Fi coverage will certainly reach every area of your home with the help of Velop nodes. Moreover, it is future-proof because of the built-in mesh Wi-Fi technology. Some reviews complained about serious performance and USB ports. But all in all, it is great if you are looking for speedy Wi-Fi.
Pros
4-Gb Ethernet ports
Tri-band WiFi router that delivers speeds up to 2.2 Gbps
Users can enjoy simultaneous 4K online gaming, streaming, surfing, and more
Capable of MU-MIMO and exhibits mesh Wi-Fi technology
Cons
The model is too heavy
Some complaints include poor signal performance
The settings for advanced configuration is tricky
Specs:
Next-gen AC Wi-Fi speed
1.8 GHz dual-core processor
Killer Prioritization Engine
Enjoy extreme gaming experience with this high-performance router. It is optimized in gaming and engineered for Microsoft's Xbox One console. One of its top-tier features is the intense-sounding Killer Prioritization Engine. This helps in singling out gaming traffic. It uses a fusion of prioritization and auto-detection. It also uses killer hardware to reduce peak ping. Also, it necessarily improves bandwidth and security. This model comes equipped with the necessary tools for eliminating network lag.
Overall, the Linksys WRT32XB is a solid gaming router. It has prioritization features, speedy hardware, and a modernized user interface. If you are an avid or professional gamer, this router is a no brainer. It has a solid and stealthy design with enough ports to satisfy all your networking needs. This model is the perfect option for either your X-box or non-X-box gaming needs. It is also equally effective for other gaming platforms. Try out some of the best single-player PC games you can enjoy using this router.
Pros
4 Giga LAN ports and 1 Giga WAN port
Easy to connect  multiple gaming computers to the powerhouse router
Provides ultra-fast Wi-Fi with next-gen AC speeds
3.0 USB port for hard drive or memory stick connections
On-board firmware interplays with the web interface
Cons
Not applicable for WiFi 6
Has no mesh option
No link aggregation or multi-gig Ethernet
Specs:
5 GHz dual-band router
Covers up to 10+ wireless devices
2.4 GHz + 5 GHz
Keep it fairly cheap and simple with this model. The Linksys EA6350 is a dual-band router with super-fast 5 GHz throughput speeds. Beamforming technology helps in identifying online devices. Then, it sends extra signal strength for faster overall network performance. The antennas may be non-removable but you can adjust them for signal strength to any area of your home. With its Gigabit Ethernet ports, it can transfer data 10x faster than the usual speed.
Moreover, it provides WiFi coverage for 10+ wireless devices. And, it can reach up to 1,000 sq ft. The dual-band WiFi speeds can go up to 1.2 Gbps or 2.4 GHz / N300 Mbps, and 5 GHz / AC867 Mbps.
Pros
4 Gigabit LAN ports, 1 WAN port, and a single USB 3.0 port
Cheap and affordable
Has a fast 5 GHz performance
Performs beamforming technology
Features a dual-band functionality for compatible devices
Cons
The antennas are non-detachable
The WiFi range is not as good as other router options
The size is too big
Specs:
Beamforming technology
2.4 GHz and 5 GHz dual-band speed
Separate password for guests
Linksys AC1200 is focused on speedy performance. It is 2.8 times faster than Wireless N-technology.  The model delivers more speed, range, and security for whatever network needs you have. Moreover, it has a simultaneous dual-band speed up to N300 Mbps (2.4 GHz). For media-intense applications, it has AC867 Mbps (5 GHz). With these specs, you do not have to worry about the range and signal. Users can stream HD, surf, email, and play games. You can also listen and browse music, and chat all at once without interruption.
The simple and sleek design comes with fairly good value and performance. It provides a good amount of bandwidth for daily gaming, streaming, and most general use. Its price range is quite reasonable considering the features that make it a solid router. The AC1200 is the right model for you if you are searching for a high-performing and powerful router.
Pros
4 Ethernet LAN ports, 1 WAN port
Has up to 128-bit wireless encryption
Has a guest Wi-Fi option for password security
There are parental controls to restrict unnecessary access
It has a fair value considering its perks
Cons
The external ports are non-detachable
There is a minimal lack of mounting brackets
Specs:
Compatible with Windows XP, Windows Vista 32/64
Four 10/100 lan ports
Rear panel power jack
Experience a flawless connection even with long ranges with this Linksys model. You don't need to worry about having dead spots. Because this router provides a decent connection from anywhere. WRT54G supports various network protocols and comes with a firewall. The security protocols consist of firmware that allows you to complete customization. Moreover, it has 128-bit WEP and WPA. These permit router usage and block other people beyond home to share and connect.
The bottom line is, WRT54G Wireless-G is a high-performing and standards-based router. It is an effective router with all extensive features, durability, and setup process.  Take into consideration its security protocols, parental controls, good range, and great features. With all these,  WRT54G Wireless-G  is the best one for you.
Pros
Provides a strong signal
Has good parental controls
Does not disappoint regarding router problems
Durable and can take incidental drops
The antennas are removable
Has an inbound and outbound traffic logging
Cons
The setup and configuration setting can be a little tricky
Requires SpeedBooster client card for optimal performance
Has a mixed-mode operation that kills some client throughput
What Are Routers?
Basically, a router is the backbone of your home network. It is a piece of network hardware that allows communication between the internet and your local home network. Routers are a network's first line of security from intrusion. They are the physical or virtual appliances that pass information between packet-switched networks. Put simply, a router is a type of gateway. It is positioned where networks meet at an internet's point of presence.
There are two different types of routers: wired and wireless. Wired routers directly connect to wide-area networks (WAN) or modems through cables. They come with a port that interconnects the modem and internet for communication. Wireless routers connect to devices with the same wireless standards. They can send and receive information to and from the internet.
Routers come in different sizes, shapes, and external appearances. They can also be traditional or virtual. The traditional routers are those stand-alone devices that use proprietary software. Whereas, virtual routers run in commodity servers. But still, they perform the same as the physical ones.
How Do They Work?
Many interconnected devices at home are smartphones, computers, tablets, and smart TVs. The router works by connecting a network through these devices. The information traveling on your home network could be a live feed, a movie, or an email.
All these take a varying amount of bandwidth, but a router makes sure it is delivered quickly.  They forward data packets between them. A router assigns a local IP address to each device on the network. It directs any incoming and outgoing internet traffic most quickly and efficiently. A router chooses the best route for your information to travel. It acts as a dispatcher and connects your business to the world. Moreover, it is responsible for protecting your information from security threats.
Things to Consider When Buying a Linksys Router
ISP and Router Speed Compatibility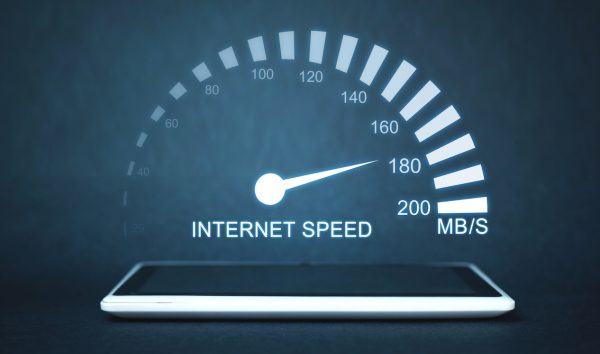 There are different standards and speeds for each variety of Linksys routers. But, the actual performance of your internet depends on your ISP. Other things affect data transmission within your network. These are the router's distance, physical obstructions, and adapter. It also includes the presence of other WiFi networks. The ISP bandwidth and router speed plays a vital role in getting the fastest possible connection for your devices. If both operate at the same speed, one of the two is responsible for the network bottleneck. This might limit the internet performance.
The Router Type
Linksys offers different types of a router that will cater to your specific needs. It varies if you are looking for the simple with cheap prices or the extra-performing ones. You can choose from routers that are best for streaming movies and TV shows or those that are fit if you are working from home. Linksys also offers routers with the best performance even when in long ranges or big houses. Some routers are made intentionally for gaming purposes.  Others emphasize customization, which lets you alter depending on your preferences.
Built-In Modems
A modem and a router are not interchangeable matters. Both are needed for speedy and better internet connection. A modem is a device that takes the medium cable such as phone, fiber, and coax cable, from the IPS. Then, the modem converts it to an ethernet. Through this, the router will be able to create a local network and share resources. It provides a private address that is needed for traffic and security.
Security Features
Security features are important because these protect your WiFi network. They restrict outside attacks and malware. Some of these are the WPA2 Encryption, Guest Network Access, VPN, antivirus, firewall, and Parental Controls. The older your router is, the less security it offers. You can also check this article for tips and tricks and to see who is taking advantage of your WiFi and making it function slowly.
How to Use a Linksys Router
Linksys lets you manage your router in two ways: browser interface or the Linksys Smart Wi-Fi app. Through these, you can have access to your network status, map, and even internet bandwidth. It also permits you to go through the device information, IP addresses, and MAC addresses. Moreover, you can access info about any external storage connected to your router.
How to Set Up/Log Into the Router Using a Browser Interface
Connect an Ethernet port to the router with labels "Internet" or "WAN." Then, connect the other port at the end of the cable on your modem.
Connect your computer on ports 1, 2, 3, or 4 through an Ethernet cable.
Connect a power outlet to your router. It should have a supplied power adapter. Wait until the router has finished initializing.
Open your computer and launch any web browser. Enter the address of your router. In this case, Linksys' address is http://192.168.1.1. Press "Enter."
Type in your username and password. If you have not set your own yet, enter "Admin" as the default input.
How to Set Up/Log Into the Router Using Linksys Smart WI-FI App
Make sure that the modem is connected to the router through the internet port.
On your phone, go to "Settings" and connect the device to SSID or the default wireless network name.
Type in your password and tap "Join."
Install the Linksys app on your phone.
After it downloads, tap the "Log in with the Router Password" link. Enter the admin router password.
Follow the setup instructions and select "Continue."
Read and accept the License Terms of the software and click "Next."
Put a network name and password for your router. Click "Next" and follow the given instructions.
After these, go back to "Settings" and select the changed network name.
Open the Linksys app again.  Then create your password so you can access the router's settings.
Tap "Add to account" to finalize your settings.
How to Access External Storage
Format the USB or external storage to FAT32 or NTFS file system. The Linksys router is only compatible with devices that have this format.
Connect the external storage to your computer.
Open the "MiniTool Partition Wizard" and launch the main interface. Click on the "Format Partition"  at the left pane.
Select the right file system: FAT32 or NTFS. Click "OK," and then "Apply."
Plug and connect your external storage to the router.  Sign in to your account to access the dashboard.
Look at the screen's overview by clicking "Manage External Storage."
Access the files on your network and see the status of your external storage through a folder.
Type your IP address on the File Explorer. There, you can see the folders and shared files of the external storage.
How to Change Channels on the Router
Users feel the need to change channels because of too much traffic on one bandwidth. This generally results in the slow speed of your internet. Learn how to change it when one is congested.
Open your computer and make sure that it is connected to the router. This can either be through WiFi or an ethernet wired connection.
On your web browser, type the default Linksys IP address: 192.168.1.1.
Once you are redirected to the login page, type your username and password. In case you do not know your router's IP address, look at the bottom of it.
On the main page of your Linksys router, you are free to tweak and adjust the settings.
Tap on the "Settings" found at the top of the page.
Click "Basic Wireless Settings," and select "Manual." Here you can do specific changes about your router.
On the drop-down menu, choose and change to the channel you want to operate on your router.
Choose the specific channel on the "Channel" heading.
Save changes and preferences. Close the window.
How to Find and Change Router Password
Open a web browser and enter the IP address. Press "Enter." Check here for the Linksys default password list.
Type in your credentials on the provided fields. Use your personalized username and password. If you haven't changed it yet, leave the username blank and type "admin" for the password.
Click the "Wireless" tab, and select the "Wireless Security" sub-tab.
Type and enter your preferred WiFi password.
Click "Save Settings" to save the changes you made.
Maintenance of a Linksys Router
How to Update Router Firmware
The router firmware works as an operating system of a network. It configures and customizes the operation of a network and its environment. A firmware is a pre-installed and embedded software like a ROM in a router. Through concrete internet technology, the security level increases. Update your Linksys router quickly in two minutes through these steps:
Visit your router's web-based setup page. Open a web browser on your computer or any device, and type "192.168.1.1" on the address bar.
Log in on the setup page by typing your administrator credentials. Input your personalized username and password. Leave the boxes blank if you have none.
Make sure that the latest firmware runs on your router. Look for the "Firmware Version" at the top-right of the screen.
Open a new browser window and search for Linksys Support Page.
Type the model number of your router on the search box below "Start Here."
Select the "Administration" tab at the top of the page. Then, click "Firmware Upgrade" on the router setup page.
On the pop-up box, click "Browse" then navigate to your computer. Launch the Linksys firmware file and click "Update."
Wait until the upgrade finishes. Click "Continue" on the popup to complete the process.
Lastly, restart or reboot your Linksys router.
How to Configure Your Router
Configuring your Linksys router is a way of ensuring that you prevent unwanted users from accessing your connection. Doing this will help you protect your information and keep track of user security.
Log in to your account by following the stated instructions.
To configure, change any available settings for your Linksys device. This way, you are forming particular settings that will secure your router's security.
If you can't access it, reset your router. Do this by pressing the reset button and wait until it reboots. Do the same process by entering your combination again.
If you did no. 3, assign the router with a new username.
Final Thoughts on Linksys Routers
Undeniably, it is difficult to choose the right router that would best fit your standard. Routers offer unique features and specs, and have reasonable advantages and disadvantages. They also differ in speed, connectivity, and range. The external appearances add form and aesthetic to the routers too. Linksys routers provide the most exceptional kinds that depend on the users' preferences. With the best 10 routers explained and classified, each has distinct and high-end features. You will certainly be able to choose the right router and investment for you.
For more options, you can check some of the best Wi-Fi boosters that will certainly speed up your internet.