Korean culture has been spreading internationally even before the movie Parasite shook the world with its win at the Oscars. Everything from Korean food, films, K-beauty, and Kpop all contribute to what we call the Korean wave. Korean dramas also play a role even though they're not as popular as other K-content. They come in a wide variety of genres, stories, and filming styles — and there are plenty of them. How can you possibly sift through each one and find the best Kdrama to watch? Here are the best Korean dramas on Netflix in 2022.
60 Best Korean Dramas On Netflix In 2022
1. 100 Days My Prince
One of the best K dramas on Netflix is 100 Days My Prince. If you're not used to Korean period pieces, this one might take some getting used to at first. However, it's one of the best shows to introduce period dramas because of its cute and lighthearted romance. 
The story follows Crown Prince Lee Yul who loses his memory after barely escaping an assassination attempt. He wakes up later to find himself in good health at a commoner's house. However, Lee Yul is told he's betrothed to the commoner's daughter. The story progresses as he lives his life as a commoner for 100 days.
2. Because This Is My First Life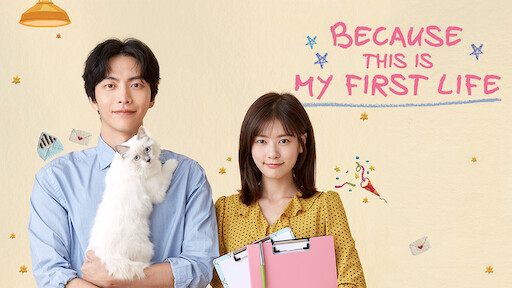 There's nothing wrong with being single even when you're in your thirties. However, when financial and familiar pressure force you to marry your housemate, things can get complicated. This is what happens to our protagonists Nam Se-Hee and Yoon Ji-Ho.
Watch as they struggle to deal with difficult in-laws, complications in their relationship, and a budding romance. This series might not have the sweetest romance story, but it's certainly one of the best Korean dramas on Netflix.
3. Beyond Evil
Beyond Evil is one of the best Korean dramas on Netflix if you're up for a mystery drama. The series follows two policemen who struggle to solve a cold case serial killing from 20 years prior. However, as the two starts reopening the investigation, the killings suddenly spring up again. Could one of them be the perpetrator? Suspicion, mystery, and drama all ensue in this wonderful Netflix drama. 
4. Boys Over Flowers
Despite its age, Boys Over Flowers is still one of the best Korean dramas on Netflix. The story is a classic, having been remade in Japanese, Taiwanese, and Korean. It follows Geum Jan-Di, an ordinary high school student who's from a poor background. Being in a rich school makes her somewhat of an outlier so all she wants is to live quietly. However, things change as the school's most famous group of wealthy kids called the F4 takes an interest in her. 
5. The Bride of Habaek
The Bride of Habaek is one of the best Korean dramas on Netflix for lovers of romance/fantasy stories. It follows Lord Habaek, the god of the Land of Water, who wants to claim the Divine Realm's throne. However, he must seek out the last descendant of the family that was sworn to serve him for help. 
That person is none other than So-Ah, a neuropsychiatrist who initially mistakes him for a mentally ill patient. As she begins to understand Habaek's identity after meeting various gods and demigods, she finally decides to help him. 
6. Bring It On, Ghost
If you like supernatural romance stories, then you might like Bring It On, Ghost. The story follows Park Bong Pal, a college student who can see ghosts and makes money from them through exorcism. 
However, things change when he meets Kim Hyun Ji, a 19-year-old ghost girl who can't move on to the afterlife. Hyun Ji finds that Bong Pal might be able to help her find out about her past. As a result, she moves in with him and helps him assist other ghosts to move on to the afterlife.
7. Cheese in the Trap
Some of the best Korean dramas on Netflix don't necessarily start as dramas right off the bat; many of them are based on Korean webtoons. Cheese in the Trap is one such Kdrama, and it's proven to be one of the best on the platform. It follows the relationship of Seol, a poor but hard-working college student, and Jung, her wealthy but secretly manipulative senior.
8. Cinderella and the Four Knights
The story of Cinderella is a classic with a familiar premise. "Cinderella and the Four Knights" follows something similar. Eun Ha-Won, this story's Cinderella, has an evil stepmother and stepsisters, as the classic fairytale goes. However, instead of meeting Prince Charming, she instead becomes a live-in butler to four cousins living in a mansion. 
9. Crash Landing on You
Life in North Korea has been a mystery to the rest of the world. We don't know much about the country apart from what we see from the outside and through interviews from defectors. However, Crash Landing on You isn't set in the South, but in North Korea — making for one interesting Kdrama. 
The story follows Yoon Se-Ri, a wealthy businesswoman who unexpectedly lands in North Korea after a mysterious whirlwind. Watch as she finds herself in dangerous new territory trying to get back to her homeland.
10. Descendants of the Sun
One of the best Korean dramas on Netflix is Descendants of the Sun. As usual, it follows a love story between two people: a soldier named Yoo Si Jin and a doctor named Kang Mo Yeon. However, the love story isn't the main point of the series — it's the entire plot around it. The story portrays what happens in the aftermath of an earthquake and the difficult life-and-death decisions that follow.
11. Designated Survivor: 60 Days
Despite being an adaptation, Designated Survivor: 60 Days proves to be one of the best Korean dramas on Netflix. It follows much of the same premise as Designated Survivor. However, this time, the one who takes the role of the president is the Minister of Environment Park Mu-Jin. Watch as he struggles to take the role despite the need and how he deals with threats from different nations.
12. Do Do Sol Sol La La Sol
One of the best Korean dramas on Netflix is Do Do Sol Sol La La Sol. It follows the relationship of two people who are complete opposites. RaRa, the heiress of RaRa cosmetics, is an infinitely optimistic person who always sees the good in others. On the other hand, Sunwoo Joon — while warm-hearted — always seems to remain aloof. When the two opposites collide and fall in love, what will await them?
13. Extracurricular
Extracurricular isn't your average Korean drama because it's grittier and doesn't shy away from controversial topics. However, it's certainly one of the best Korean dramas on Netflix. The story revolves around a smart student who seemingly looks like a regular high schooler. However, beneath it all, he secretly runs a security service business for prostitutes. One day, a classmate just so happens to discover his secret, complicating everything.
14. Fight for My Way
Fight for My Way is the story of four average Koreans, their career paths, and their relationships. This story is, quite literally, about fighting for your way despite the odds in a chosen lifestyle or career. It's about all the obstacles, struggles, and complications in each others' relationships and how each of the characters grows. The drama isn't as glamorous as the others, but it's certainly one of the best Korean dramas on Netflix.
15. Goblin (Guardian: The Lonely and Great God)
Most people would agree that Goblin is one of the best Korean dramas on Netflix. The top-tier production is one thing to find praise in. However, the plot and relationships of each of the main characters are what make it great. It's the story of a Goblin, doomed to live forever but die once he meets his bride. The story has everything: a compelling plot, mystery, tension, comedy, and lots of romance. You'll certainly have fun watching, laughing, and crying over the four main leads.
16. The Good Detective
If you like crime dramas, then you'll certainly love The Good Detective. It's one of the best Korean dramas on Netflix if you want a little suspense and tension. The story revolves around two detectives teaming up to unravel the secrets behind a five-year-old murder case.
17. The Heirs (Inheritors)
The Heirs is one of the best Korean dramas you can watch on Netflix. The romance behind it might seem to use the typical rich-guy-poor-girl trope, but it's executed nicely. Moreover, watching the glamor and relationships between the heirs of Korean conglomerates in a classist school keeps things very entertaining. Be sure to give it a watch if you're curious about higher-class Korean society, though it might be somewhat exaggerated.
18. Hi Bye, Mama!
If you're not ready to cry, then you might want to skip Hi Bye, Mama! However, we certainly recommend you to still give it a watch because it's one of the most touching Korean dramas on Netflix. The story revolves around Cha Yu-Ri, a ghost that's been reincarnated for a second chance at life. However, she only has 49 days to return to her rightful place in the family. With a husband who has remarried and a complicated mother-daughter relationship, what will happen to Cha Yu-Ri from now on?
19. Hospital Playlist
If you like Grey's Anatomy, you should certainly check out Hospital Playlist. The story follows five doctors who have been friends since medical school. It shows their hectic lives as doctors by day and a surprisingly different music band-oriented life outside of the hospital. 
20. Hyena
Law firms come in many different forms — both big and small. Big-firm lawyer Yoon Jae-Hee is the opposite of Jung Geum-Ja, who runs a one-man law office. The only things they have in common are their determination and the high-profile cases they compete to win over.
21. Itaewon Class
Itaewon Class has won the hearts of many with its diverse cast and compelling revenge story. It follows Park Sae-Ro-Yi who's out to take revenge against the food conglomerate responsible for all of his misery. What better way to do that than to open a competing franchise and beat them at their own game? Itaewon Class is the story of an underdog and outsiders that are sure to get you hooked right off the bat.
22. It's Okay to Not Be Okay
Mental illness isn't something Koreans talk about out in the open. However, It's Okay to Not Be Okay highlights it stunningly with a surprising female lead with an antisocial personality disorder. The story revolves around her, her relationship with a psychiatric ward caregiver, and his brother who has autism.
23. The K2
The K2 has everything you might want: tons of action, a compelling yet frustrating political drama, and romance. It follows a fugitive-turned-bodyguard who has to protect the wife of a man running for president. While it sounds like a simple premise, things are a lot more complicated than they seem. That's especially so when he falls in love with the presidential candidate's daughter. 
24. Kingdom
Kingdom is undoubtedly one of the best Korean dramas on Netflix. Despite it having only 12 episodes across two seasons so far, you'll revel in every second of each episode. The story has all you'd want from a compelling period piece: action, zombies, and political intrigue. It's certainly one of the best shows on the streaming service that will keep you on your toes all throughout. However, it's still incomplete as the show is slated for a third season, hopefully sometime in the next year.
25. The King: Eternal Monarch
The King: Eternal Monarch is a great watch for fantasy lovers and fans of Goblin. It was written by the same writer and even features the same leading actress, Kim Go-Eun. The story revolves around a parallel universe between Korea we know, and Corea, a land ruled by a monarchy. What happens when Emperor Lee Gon of Corea crosses over to modern-day Korea? 
26. A Korean Odyssey
Another interesting Netflix drama is A Korean Odyssey. It's a fantasy drama that revolves around the Monkey King Son Oh-Gong who's in a bit of a predicament. He's forced to protect Jin Seon-Mi, the one who released him when she was a kid. Now, Seon-Mi is a ghost-seeing adult and has the power to summon him anytime — even against his will.
27. Law School
When murder strikes a famous law school, it's only natural for the aspiring students to get on the case. At least, that's what happens in Law School, when a stern professor investigates the incident with his students. It's certainly a must-watch and one of the best Korean dramas on Netflix for law and crime show lovers.
28. Life
People might argue that hospitals should value human life over all things. However, hospitals also need to be profitable since they are also businesses. When a conflict of interest on either side of the spectrum springs up in Sangkook University Hospital, tensions start rising. What will happen when an idealistic and empathetic doctor clashes with the new, cool-headed, business-minded president? That is the story of Life, one of the most compelling Korean dramas to watch on Netflix.
29. Love Alarm
Don't you wish you could tell when someone likes you just by receiving an app notification? Perhaps it would be a good idea, but it could also go wrong if you couldn't hide your feelings. Regardless, that's the world student Kim Jo-jo lives in. What happens when she finds out she's entangled in a love triangle between her two friends thanks to a notification? That's the story of Love Alarm, and it will surely be an entertaining show to binge.
30. Love (ft. Marriage and Divorce)
Marriage isn't easy, especially when you're already in your 30s, 40s, and 50s. When three seemingly happily married women suddenly find themselves in difficult marriages, they're forced to make equally difficult decisions. This series is certainly one of the best Korean dramas on Netflix that tackles the complications of married life.
31. A Love So Beautiful
Living with a one-sided love isn't easy — even more so when the other person knows and doesn't like you back. However, that's the situation our female lead in A Love So Beautiful finds herself in. What will happen to the relationship between these two high school friends as they grow up? Find out in this sweet and lovable story on Netflix. 
32. Lovestruck in the City
Lovestruck in the City is a little different from the filming style of regular Korean dramas. It follows more of an interview format, which is vastly different from most Kdramas. Nonetheless, it's a great show to watch. The premise is simple with an architect finding himself falling for a free-spirited woman at the beach. 
33. Memories of the Alhambra
Our world is becoming increasingly digital, with VR, AR, and MR being at the forefront of technology. That's precisely the premise Memories of the Alhambra explores. When indie developer Jung Se-Joo developed an AR RPG-fighting game, he didn't expect the results to be quite so…real. When businessman Yoo Jin-Woo invested in the game, he wasn't ready to find himself pulled into the digital realm.
34. Mine
Being a daughter-in-law of a wealthy Korean conglomerate might sound like a dream. However, a guaranteed life of comfort doesn't make things all that easy. Mine tells the story of two daughters-in-law struggling to take their place and stamp their identity in their male-oriented society. Throw in tons of plot twists, a gripping murder, and remarkable acting, and you've got one of the best Korean dramas on Netflix.
35. Move to Heaven
It's not easy to grieve for the lost. Many people come out traumatized after the death of a loved one. However, for Geu-Ru, a teenager with Aspergers, and his uncle Sang-Gu, that's an everyday reality. Being "trauma cleaners" and clearing out the deceased's possessions isn't easy — especially when you find out the tragedies behind them.
36. Mr. Sunshine
If you love historical pieces, then Mr. Sunshine is one Netflix Kdrama to watch. It's set in Korea's late Joseon Period during Korea's last dynasty. The story has all the criteria for what makes a great historical Korean drama. That includes great action, historical tributes, cinematography, and the staple love triangle.
37. My Holo Love
Sci-fi and romance don't always go together, especially when those sci-fi elements closely intertwine with the romance. However, My Holo Love executes it perfectly. It follows the life of Han So-Yeon, a woman with face blindness. She falls in love with a holographic AI who, to her surprise, is based on the original creator. 
38. My Mister
My Mister is more serious than other shows, but it's still one of the most interesting Korean dramas on Netflix. It follows the story of the cold female lead, Lee Ji-An, who spares no expense to support her grandmother. She's eventually hired as a temp worker at Park Dong-Hoon's company and falls in love with him. The story is a little slower-paced than other dramas, but it's certainly a must-watch despite the simple premise.
39. Mystic Pop-up Bar
Supernatural stories aren't all that new to Korean fantasy dramas, but that doesn't mean they're overused. Mystic Pop-up Bar is one such series and it's one of the most interesting Korean dramas on Netflix. It follows the life of Weol-Ju, a 500-year-old woman who's being punished for her sins of seducing the former prince. The punishment? To help work out 100,000 of the living's grudges. However, the story unfolds further as she's later reunited with the late Crown Prince Yi-Hon — now the new Manager Gwi.
40. Navillera
Heartrending and heartwarming, Navillera is one of the few stories with unconventional protagonists. It follows the story of two men who become friends as they support each other in pursuing their dreams. 
At first, they might seem too different to form a friendship. Shim Deok-Chul is a 70-year-old retired mailman facing Alzheimer's disease and Lee Chae Rok is a poor, aspiring ballerino. However, the one thing they have in common brings them together: pursuing, and the love of, ballet.
41. Oh My Ghost
Oh My Ghost is one of the cuter and more lighthearted dramas on this list. However, it manages to weave in a mysterious and exciting plot underneath it all. This rom-com is centered around the life of a virgin ghost who needs to move on by pursuing romance. What happens when this spunky ghost aims at a culinary star by possessing his shy subordinate? Heaps of fun and antics — and a whole lot of romance!
42. One Spring Night
One Spring Night may be a simple love story, but that doesn't mean it isn't good. It's one of the best Korean dramas on Netflix for anyone who loves a good romance. The story tells of a dead-end love and a new love born afterward. As Lee Jung-In finds herself stuck in her long-term relationship, she meets Yu Ji-Ho at a pharmacy. Something that starts as an innocent friendship then blooms into a love that fights against society and family traditions. 
43. Record of Youth
One of the best Korean dramas on Netflix is undoubtedly Record of Youth. It features three young adults' coming-of-age stories as they navigate the Korean fashion industry. Of course, there's romance involved as with many Korean dramas. However, the actors and the characters are what bring the story's simple premise to the next level.
44. Reply 1988
The 80s are in vogue so what better time to watch a drama set in the 80s than right now? Reply 1988 won't just satisfy your nostalgia for the decade. It's a genuinely compelling look at the lives of five families in the 80s with all their quirks and antics.
45. Romance Is a Bonus Book
Romance Is a Bonus Book is the Korean take on the American television series, Younger. It centers around the relationship between a top-notch publishing editor and a struggling, unemployed copywriter looking for a job. What follows afterward is lots of love, comedy, and a great time — perfect for satisfying your romance cravings.
46. Rookie Historian Goo Hae-Ryung
Rookie Historian Goo Hae-Ryung is one of the best Korean dramas on Netflix set in the Joseon era. It follows the life of Goo Hae-Ryung, a 26-year-old woman who's one of the first women to become a historian. Battling societal norms and gender roles are just some of the things she has to deal with. She also has to deal with the budding romance between her and a famous romance author who's secretly a prince!
47. Run On
Korea is great at portraying lighthearted romance in the most wonderful ways, focusing on great chemistry and acting. That's precisely what you see with Run On, one of the most heart-warming Korean dramas on Netflix. 
The story centers around the love between Oh Mi-Joo and Ki Seon-Gyeom. One is a dedicated film translator and the other a national sprinter and aspiring sports agent. Apart from the love story, this drama is also famous for tackling gender inequality at work. It also portrays unique careers that don't normally get any screen time. 
48. Signal
Signal is famous for raking in multiple Korean awards at reputable Korean award shows. Hence, it's not a surprise many regard it as one of the best Korean dramas on Netflix you can watch. The story feels very much like a law/crime/detective show like any other. 
However, there's a supernatural twist: modern-day detectives can communicate with a detective from 1986 through a special walkie-talkie. As this strange relationship between the past and present goes on, many things unfold and start to go haywire. Tampering with fate and time has its consequences despite how convenient it might be for solving cold cases.
49. Sisyphus: The Myth
Playing with time is a common trope in fantasy dramas and movies. However, the iterations and things you can do with those kinds of stories are endless. Sisyphus: The Myth is one such story that involves a marriage between the past and future. Han Tae-Sul, a genius engineer trying to investigate his brother's death, unexpectedly finds help from a warrior from the future. 
The drama's special not just because of the story but also because it was made to celebrate JTBC's 10th anniversary. It's certainly one of the best Korean dramas on Netflix that fantasy fans are sure to enjoy. 
50. Something in the Rain
Many recently released Korean dramas are fast-paced with lots of things happening in just one episode. However, sometimes you find that some of the best Korean dramas on Netflix use slower pacing. While Something in the Rain may be a slow-burn romance story, it's still a great series to watch.
The story revolves around the romance between two people, Yoon Jin-Ah and Seo Joon-Hee. It's an unconventional romance story as the female lead comes to like her best friend's younger brother. That alone is hard enough, but having a crazy mom and an annoying younger sibling makes it even harder. The fact she works at an incredibly sexist workplace doesn't make things easier. 
51. Start-Up
Starting your own business can be difficult, especially without financial support. Nonetheless, there are numerous brilliant young minds out there with great ideas and skills that just lack the capital. That's where the leads of Start-Up find themselves, although there's more to it than just entrepreneurship.
The story also follows the lies and entanglements between the three leads and how lies from the past affect present relationships. Romance and a love triangle ensue with the female lead caught between the Nam Do-San of the past and present. Couple that with a complicated working relationship and you've got yourself one of the best Korean dramas on Netflix.
52. Stranger
Crime thrillers are always popular in the U.S., and that's also true in the eastern country of Korea. Stranger demonstrates some of Korea's best work, portraying a crime thriller like no other. It follows the life of a charming and bold detective named Han Yeo-Jin who aims to help prosecutor Seo Dong-Jae. 
As you would expect from a crime thriller, they're here to solve a case — a murder, to be specific. However, what they uncover from a regular murder case turns out to be bigger and more sinister than initially expected. The case turns out to involve more power and money than anything else, involving political conspiracies from Korean conglomerates.
53. Strangers From Hell
Horror isn't exactly the most common genre among Kdramas. However, that doesn't mean there aren't any high-quality ones in circulation. Strangers From Hell, in particular, is a notable one that you can watch on Netflix. The story focuses on a character named Yoon Jong-Woo who's recently moved to Seoul for an internship.
However, despite moving to Seoul, Jong-Woo's still not that well off and has to find the cheapest apartment available. He ends up renting an apartment at the run-down Eden Studio. Things seem alright at the beginning. However, Jong-Woo finds himself having strange encounters with neighbors, specifically with a dentist named Seo Moon-Jo. It turns out that he has a nighttime pastime that could be connected to the death of the former tenant.
54. Sweet Home
Another outstanding Korean drama based on a webtoon to watch on Netflix is Sweet Home. The Kdrama came out fairly recently but has already captured the hearts of many fans. Contrary to the title, Sweet Home is about a run-down apartment that's anything but sweet. It's set in a post-apocalyptic world where humans turn into monsters, the cause being unknown.
The tenants and people within the apartment struggle to survive as they scramble for safety and resources. However, our main character, in particular, is a bit more interesting than the others because he's become a half-monster. With dangerous monsters so close by, how will these people survive an apocalypse they can't understand?
55. The Uncanny Counter
The Uncanny Counter is another exciting Korean drama on Netflix based on a webtoon. It's more like a team superhero story than anything else and incorporates a lot of fantasy elements. The story revolves around So Mun, a slightly physically disabled student who's suddenly possessed by a spirit. 
However, this spirit doesn't possess him to take over his mental faculties and will. On the contrary, the spirit enables him to vanquish evil demons trying to run away from the afterlife. After this experience, So Mun joins a team of Counters who specifically fight against demons like these. 
56. Vagabond
Vagabond is one of the best Korean dramas on Netflix that you'll want to binge as soon as you begin. It's a story about Cha Dal-Geon, a Korean stuntman who finds out about a plane crash involving his nephew. After hearing the news, Dal-Geon takes it upon himself to find out what exactly happened on that plane.
Go Hae-Ri, a national intelligence service agent, helps him with his investigation to find out the truth. It turns out that it might have been an intentional accident, contrary to what others might believe. The duo then begins to discover a terrorist conspiracy that might even involve national figures such as the president.
57. Vincenzo
One of the most fascinating Korean dramas on Netflix that just recently came out is none other than Vincenzo. The story centers around a man named Vincenzo who's an adopted child of an Italian mafia boss. As a result, Vincenzo grows up to be a part of the mafia.
However, when Vincenzo's father dies, his step-brother tries to take his life, forcing him to run away to Korea. Thankfully, Vincenzo has a supply of gold there that he stashed under an apartment building. However, there's no way to easily take hold of his supply. The only way is to tear down the apartment where people already reside. On the other hand, Vincenzo also needs to deal with a company called Babel Group that buys the building off.
58. Was It Love?
In most Korean romance dramas, you'll usually find a female lead with two potential male love interests. Hence, most of them usually portray a love triangle with two potential romantic endings. It's not every day you find a Kdrama with three male leads, much less four. 
But despite this uncommon predicament of having four male leads, Was It Love? handles the plot and characters well. The story is about Noh Ae-Jung, a strong mother who's been single for 14 years. Despite being single for all that time, she finds four men suddenly popping into her life all at once. Like most reverse harems, each man has different personalities and tropes. 
59. What's Wrong with Secretary Kim
One might say that What's Wrong with Secretary Kim is all fluff with very little plot. However, despite this argument, it still manages to be one of the best Korean dramas on Netflix. That's mostly because the chemistry and interactions between the two leads are ever so captivating. 
The story and premise are pretty simple. Secretary Kim Mi-So wants to quit her job of nine years despite being proficient at it because she wants freedom. She's already in her late 20s and wants to get married and do what she wants after supporting her family. However, her boss, Lee Young-Joon, won't let her go because of her proficiency in her work. Romance follows along with a discovery of the secrets of Young-Joon's — and Mi-So's — past.
60. When the Camellia Blooms
At first glance, When the Camellia Blooms might seem like a simple rom-com. It starts by introducing the female lead who is a single mother opening a bar in a small town. Of course, running a bar to serve men drinks on top of being a single mom comes with some judgment. However, despite this, it's not all bad for our leading lady with one particular policeman taking an interest in her.
That all seems like a simple rom-com story premise. However, the story incorporates thriller elements underneath the seemingly innocent premise. There's a serial killer on the loose, and guess who's the next target? Yup, our female lead. Will the interested policeman catch the killer in time before he loses her? A masterful mix of these two genres makes When the Camellia Blooms one of the best Korean dramas on Netflix.
Starting Your Korean Drama Journey
There are plenty of Korean dramas you can watch on Netflix. You can find all the genres you might want: thriller, crime, horror, action, and of course, romance! There's never a dull day with these Korean dramas and they're perfect to binge on a weekend. Just make sure to prepare all your snacks beforehand because you won't be able to stop once you start.