Wherever you are in the world, you will grow up with folklore, mythology, and other supernatural stories. Often, these stories are told amongst family and friends. In a way, it bonds people together, because being scared is an innately human experience. Now that people are encouraged to stay at home, these live storytelling sessions may be at an all-time low. However, these horror podcast shows are the fine print in this deal.
What Is a Horror Podcast?
Horror is a popular genre across movies, books, tv shows, games, and (as depicted in this article) podcasts. Podcasts are the latest evolution of radio and audio CD, where you only need your phone or PC and an internet connection to get your dose of news or audio drama.
Horror podcasts usually feature either (allegedly) true or fictional stories. However, there is also a subculture of horror podcasting that dedicates itself to reviewing the genre of horror as a whole.
Horror Podcast Topics
Briefly mentioned above, topics of horror podcasts cover works of fiction, non-fiction, and reviews. In this list of the best horror podcast shows, you can see seasons-long fictional horror stories. Other inclusions on this list are more dramatic, capturing the essence of horror radio dramas.
As for non-fiction work, some of the most renowned horror podcast shows are just storytelling sessions. The horror factor comes from the fact that these tales are based on true stories. These storytelling sessions can sometimes feel like a callback to one's experience as a child: telling scary stories by the campfire, trying to get a scream from one's friends.
Where to Listen to the Best Horror Podcasts
Not everyone knows how to start a podcast, or even wants to for that matter. Many fans of podcasts are happy to listen along, as long as they know where to listen.
Horror podcast shows are available for listening on Spotify, Apple Music, SoundCloud, Google Podcasts, Stitcher, and more. The availability of these podcasts will vary from show to show. This is due to how a show gets funded: some shows require you to pay first before you can listen.
On the other hand, some shows get direct funding from advertisers or sponsors. These are usually the shows you can listen to freely at any time and anywhere.
Still, this varies from case to case. Some shows that get funds from crowdfunding platforms like Kickstarter get to offer their horror podcast for free. This can be because the show's funding goals have been reached, enough for each staffer to get a cut from the horror podcast.
17 Best Horror Podcast Shows
Welcome to Night Vale
Starting off this list is a long-running horror podcast called "Welcome to Night Vale." It has two releases each month and has been growing its lore and mythology since 2012.
While people may find themselves more interested in non-fictional scary stories, Welcome to Night Vale proves that horror fiction is still very much alive. Creatively presented as a radio show, listeners immerse themselves in the fictional town of Night Vale.
This town is small, quiet, and deserted. It stands in an undisclosed location in Southwest.
One may wonder what this horror podcast has in store for them. That is the selling point: you never know what you are going to get. Like in a real town, the radio broadcast Welcome to Night Vale offers includes the weather, police announcements, conspiracy theories, and of course, daily news. It even spawns more fictional horror, including novels and live shows.
For people who want to get a good scare without having to imagine it happening in real life, Welcome to Night Vale is a good option. With over 150 episodes, this podcast is a gateway to a fantastical relationship with horror podcast shows.
NIGHTLIGHT: A Black Horror Podcast
Horror podcast shows are for everyone. This is why it is important to highlight the voices of writers from all walks of life. NIGHTLIGHT, a fictional horror podcast, aims to do just that.
NIGHTLIGHT is a horror podcast show that pushes the voices of Black horror writers to the front line. From start to finish, NIGHTLIGHT's stories are from creative Black authors and actors. Because voices of Black horror writers do not get a lot of air time, NIGHTLIGHT's website writes, this horror podcast wants to give their work justice. Of course, justice also comes with proper compensation for their work.
Unlike Welcome to Night Vale, NIGHTLIGHT's stories are not serialized. Tales from this horror podcast, curated by Tonia Ransom, use different tropes per episode. Some follow the usual but effective beats of a horror story, while others are horror-romance story hybrids. Fantasy even plays a part in this, with writers sprinkling an occasional werewolf or mermaid in their stories.
Blackwood
Third on the list is Blackwood, an audio drama made by Skylark Media production and written by Will Rogers.
Because town mythology passes quickly, friends Molly, Bryan, and Nathan are quick to investigate the truth behind "The Blackwood Bugman." In Blackwood, listeners follow these three friends' podcast about the Bugman. They discuss conspiracy theories, town experiences, and other musings about the local legend.
Of course, this is not the crux of the entire horror podcast. As Blackwood's story unfurls, Molly and friends begin to notice that someone is on the other side of their investigation. This someone, unknown to them, wants to keep their voices hushed and their findings hidden.
Blackwood runs for about half an hour per episode. On their website, you can find many supporting materials for the podcast. This makes for immersive listening, as you get to see the friends' newspaper clippings, drawings, and other findings.
Cryptids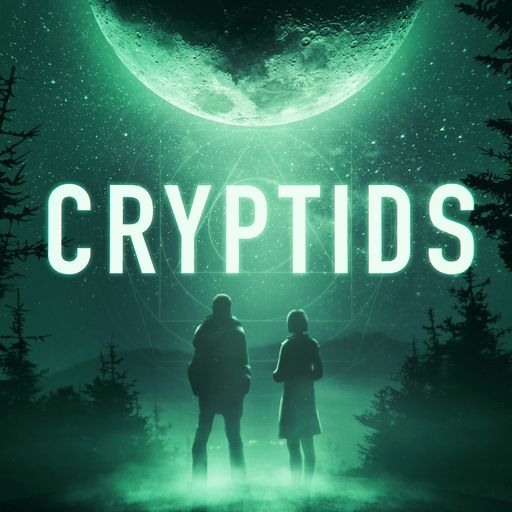 Join conspiracy theorist Trevor Barnes and pediatric nurse Eve Fallon in Cryptids, a horror podcast by Alexander Thompson.
This podcast follows the story of Eve, who finds solace in Trevor's radio show on the world's mysteries and conspiracies. As a nurse that deals with the painful passing of children almost every day, Eve feels lost in life. Because of this, she pushes herself to search for its true meaning, and who better to join her than her conspiracy idol, Trevor?
The two's relationship jumps from fan and celebrity to partners in crime fast. Investigating the deaths of celebrities around the world, Trevor and Eve hunt for the truth behind an emerging pattern.
Cryptids is a good listen for people who have an interest in both horror and mystery. As you follow Trevor and Eve's story, you also go on an evaluation of the true meanings of life. This horror podcast also delves into the psyche of people vulnerable to hunting conspiracies, giving listeners an entirely new look at the world.
Each season will deal with a different monster, but this horror podcast only has one for now. It is unknown when the second season's release is, or if it is pushing through at all.
The Black Tapes
Going through this list, one may realize that there is a grey area between mystery and horror. The Black Tapes fall under this said area.
Hosted by Alex Reagan, The Black Tapes follows the story of a journalist hosting their own radio show. In this radio show, The Black Tapes explores stories about the supernatural, and questions conspiracy theories as it goes.
Alex is joined by Dr. Richard Strand, and together they go through files that claim to have caught unexplainable sightings. This includes mysterious creatures like spirits, demons, ghosts, and more.
Creating more nuanced horror, The Black Tapes also takes a deep dive into the underbelly of corporate America. This serialized series has a B plot that exposes the "truth" of corporate cover-ups.
Beyond this, listeners of The Black Tape can also enjoy the usual "filler" plotlines. This takes the time to develop the world Alex and Richard are in, immersing listeners in their reality further.
Light House
A common horror trope does not mean an unscary one. Listening to the Light House by Jeff Heimbuch proves this. Released from popular listening platform iHeartRadio, Light House finds Tara Hollis in a new ancestral house in 1963.
Similar to the beat of movies like Paranormal Activity, Light House is set during the winter period. Hollis and her family are new to an old home, and as they unravel familial trauma, so does the house unravel its own memories to them. The Light House wants something from the Hollis family, and evil entities want the Hollis' to pay their dues fast.
To make this horror podcast even scarier, Hollis tells her story from the first-person narrative. The Light House also uses an "old tape" effect to its episodes, which gives it authenticity and a stripped-down feel.
Listen as the Hollis family goes through tribulations because of the Light House. This single-story podcast reminds listeners to be wary of the houses they move in, as there is a chance that its previous owners never plan to move out.
Something Scary Podcast
Markeia McCarty breaks down the world's scariest and creepiest on the Something Scary Podcast. Like its name suggests, this horror podcast delves into anything and everything scary. This can range from your typical ghost stories to long-standing folklore. She also takes Urban legends out for a spin, exploring its stories with listeners.
This horror podcast is for the skeptics. Not only does its stories have the potential to haunt people's dreams, but it also challenges their thinking. The vibrancy of its words can even inspire people to make their own interpretations of the horror genre. Many listeners acknowledge their Something Scary listening as a gateway to reconnecting with their visual arts skills.
SPINES
Speaking of creativity, SPINES pushes horror podcast shows in the right direction. Spanning 24 episodes, SPINES is about a young girl named Wren suffering from a form of brain damage. She seems to be in an attic, covered in blood and injuries from a cult ritual.
Wren is not in the business of simply moving on from the traumatic events in her life. Rather, she searches for answers on how she got to the attic and what powerful cult members did to her.
Because of her brain damage, she suffers from erratic memory loss. This horror podcast follows Wren as she uncovers the truth behind this cult ritual and her own capabilities. As listeners, you get a dose of what goes on in Wren's ever-changing and forgetful mind, which will make for entertaining, but sometimes confusing listening. This is part of the SPINES experience. Like Wren, listeners are unsure of the memories left in Wren's mind.
However, this will not stop Wren from searching for answers. Along the way, she may face horrors on her own, but Wren manages to power through.
SPINES is a part-mystery, part-horror podcast that keeps people glued to their seats for over 20 episodes. This horror podcast, as of current, has two seasons' worth of content. From ZoomDoom Stories, SPINES' third season is under development.
Jim Harold's Campfire
A callback to everyone's childhood is Jim Harold's Campfire horror podcast. An unscripted podcast based on true stories, Campfire is an hour-long storytelling session between Jim Harold and his guests.
In every episode, Harold has a guest call in to tell their scary story. Most of these entries are ghost stories, and Harold is every listener's representative: he asks questions, clarifies points, and keeps quiet for the most part of the session.
These real-life scary stories, while not always as good as fictional ones, can instill heightened levels of fear for listeners. Like with real movies, stamping 'based on a true story' in front of any ghost story makes it all the scarier. It gives the impression that these, too, can happen to you.
Still, cynics can also have a ball with Jim Harold's Campfire horror podcast. A sample story includes a doppelgänger meeting up with a young man for the first time. Not everyone can believe this story especially since it is just passed on from word of mouth. However, listening to it and dissecting its details for one's self can be a different form of entertainment.
This horror podcast may bring people back to their childhoods, sitting around a campfire, telling scary stories. Jim Harold brings this serendipity back to the lives of people that may not have experienced this in a while. The uncut-horror, without the effects of the campfire, still can terrify anyone of any age.
Ghosts in the Burbs
Like Welcome to Night Vale, Ghosts in the Burbs focuses on a small unassuming suburban town. However, unlike Welcome to Night Vale, Ghosts in the Burbs are real stories from real people.
Massachusetts teacher Liz Sower interviews residents from her quiet New England town. Together, they discuss haunting tales about their experiences with the supernatural. This horror podcast presents urban legends in modern settings, but it does not in any way make them less true.
Another unique selling point of Ghost in the Burbs, other than its sense of reality, is the rapport between the interviewer and the interviewee. Sower knows the people that join her for a round of storytelling. This comfort and familiarity make for a relaxed and deep conversation. It feels like Sunday afternoons at home, with everyone gathered around the table, just talking.
Scare You to Sleep
Hosted by Shelby Scott, Scare You to Sleep is a horror podcast that features different stories per episode. However, it is unlike the usual storytelling horror podcast shows. As it tells stories, this horror podcast adds sound effects to create a terrifying ambiance.
Scare You to Sleep has a "True Tales" section, but it is not the only type of show they have. While campfire storytelling is meaningful and creepy in its own right, Scare You To Sleep also uses different tactics to scare. Through fiction writing, Scott and her listeners can take you to horrific dimensions. Some of these worlds feature character studies, while others celebrate the gore genre.
Scare You to Sleep is brutal with its storytelling and has a more upfront approach to horror compared with its colleagues. Unlike them, even, this horror podcast has a "Guided Meditation" type of horror show. In this, listeners are guided through a round of meditation while being immersed in a horror story starring them.
This horror podcast has a large following because it is collaborative. Moreover, it does not look in the direction of one horror niche. Scott began this horror podcast wanting to showcase her own work, but it has become more than that since then.
All listeners are encouraged to submit their horror stories through email.
Alice Isn't Dead
When a truck driver finds out her wife, Alice, is missing, she goes to the ends of America to find her. However, this is not an easy task. Throughout her journey, she will meet killers, creepers, and creatures, endangering her life in the process. Also, nothing short of the typical horror tropes, Alice Isn't Dead also features American towns stuck in time.
Alice Isn't Dead is a horror podcast from the creators of Welcome to Night Vale, the first horror podcast on this list. As mentioned above, Night Vale has made a name for itself in horror podcasting. It is a mainstream choice for anyone who wants to get their start on horror podcast listening.
However, there are those who want more classic storytelling. Welcome to Night Vale is not a serialized podcast, which may hinder listeners from following its stories to the tee.
Thus, through the writing of Joseph Fink and the performance of Jasika Nicole, the serialized horror podcast Alice Isn't Dead, is born.
Listen and watch the story unravel beyond its own borders. What seemed like a missing case for one woman turns out to be tied to America's darkest conspiracies.
The NoSleep Podcast
Inspired by a passionate subreddit thread, The No Sleep Podcast is a horror podcast for the people and by the people.  There can be uncertainty on the factual basis of these events. However, The NoSleep Podcast does not really focus on facts, to begin with.
People who submit their stories are often first-person, but the prompt is to make these stories as "real as they can be." Because of this, both cynics and believers can enjoy The NoSleep Podcast.
Stories about the paranormal are entertaining, to say the least. This horror podcast reminds people that fictional stories can be just as spine-tingling as real ones.
Some of the active listeners of this horror podcast blossomed into professional writers. At least two stories from The NoSleep Podcast were published to the public: "Penpal" and "99 Brief Scenes from the End of the World."
This horror podcast is definitely the people's champion, running for 11 seasons as of 2020.
Mabel
A haunted house story never gets old, and this is why Mabel is one of the best horror podcast shows you can listen to today.
Written by Becca De La Rosa and Mabel Martin, Mabel follows the story of Anna, a young caregiver. Because of the nature of her job, Anna lives with an elderly dementia patient named Sally. As Anna's situation at Sally's house takes a turn for the worse, the young caregiver sends voicemails to Mabel, Sally's granddaughter.
Listeners are immersed in this world through the voice mails. Together with Anna, they unravel the horror and paranoia Sally's house creates. As usual, there is more than meets the eye (or ears). Ghosts and old-timey folklore drive this story to its classic niches of horror.
While Mabel is not one of the more popular choices from this list, it definitely is a contender for one of the most creative horror podcast shows you can listen to today.
Archive 81

Dan Powell is an archivist at the Housing Historical Committee of New York. While listening to a series of tapes from Archive 81, Dan uncovers the story of Melody, a woman from the 1990s.
Following the tropes of a found-footage horror film, Archive 81 brings viewers to the 1990s as Dan listens to Melody's tapes. In these tapes, listeners join Melody as she uncovers paranormal activity in a New York City apartment complex. Most notable of these tapes is Melody's investigation of a string of disappearances around the area.
However, while listening to Melody's tapes, Dan starts to go missing too. Mark, Dan's friend, connects Melody's and Dan's tapes together hoping to crack their cases once and for all.
Lore
From the mind of Aaron Mahnke is Lore, a horror podcast that proves that sometimes fact is scarier than fiction. This award-winning horror podcast has itself etched in the history of horror podcasting, with a total of 200 million-plus listeners to date.
Listeners have over 100 episodes to choose from because of Lore's bi-weekly upload schedule. Each of these episodes focuses on historical creatures, events, and places throughout history.
Lore's wide appeal comes from its exploration of humanity's dark and supernatural underbellies. It is no surprise that history has had its fair share of mythical creatures and stories. This horror podcast condenses the world's best and distributes them to either believers or cynics. Either way, Lore has a grasp on its fans.
Because of this horror podcast's success, Penguin Random House has gone on to publish books about Lore. In these, readers will see the most popular topics of the podcast.
Listen as history, mythology, and curiosity meet with Lore.
Pseudopod
Last but not least is Pseudopod, a long-running horror fiction podcast also run by its audiences. Since 2006, Pseudopod has become a safe haven for horror fiction writers, sharing stories without any reservations.
Of course, this means not putting any limits when it comes to themes and graphics. Pseudopod may not be suitable for young audiences, but a lot about the horror genre is not. Meant to disturb, Pseudopod doubles down on this by sharing stories with deep and dark themes. These are more than enough to make any horror fan listen away.
With a diverse list of episodes and stories, Pseudopod has something for everyone. This may even be a hub for all types of horror stories. Being a premier horror podcast, Pseudopod can take you anywhere with its horror fiction escape.
Why You Should Listen to Horror Podcasts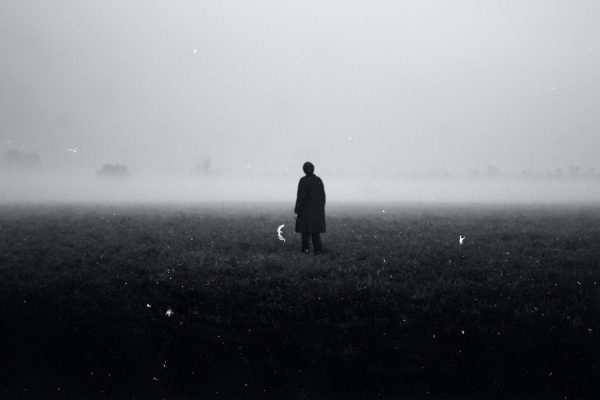 People listen to horror podcasts for different reasons. The horror genre as a whole has various niches that its audiences can explore and enjoy. From listening to the stories about a quiet but demented country town to a full-blown mystery case in the city, there is a horror trope for anyone who wants a good scare.
Moreover, these horror podcast shows are avenues for creativity. Many of them on this list accept and encourage submissions from their audiences. By sharing stories as a community, people keep their creative juices flowing. As mentioned above, many of the stories on these horror podcasts have gone on to be published on other platforms.
Lastly, the horror podcasting community is a vibrant and accepting space for budding creatives, writers, aficionados, and more. Bonded by love for the genre, the horror community is ironically a safe haven for many. It encourages people to use their voices, share their experiences, and bond over 'campfire' stories.
Final Word
For many, there may be hesitation in beginning a horror podcast. This is okay. Horror podcasting is a niche and a popular one at that. Podcasts are often linked to "real-world" conversations between a group of friends. This does not necessarily mean an exchange of stories that will keep you up at night.
Still, horror podcast shows can bring excitement and company back to the lives of people. A large amount of these horror podcasts encourage audience participation, with showrunners even going as far as making physical evidence of "investigations" from their stories.
A lot of effort is put into these shows, and while they are not everyone's cup of tea, one can argue that nothing really is. It does not mean that it is of less value to its artists in any way.