Zip files are one of the things that you'll encounter when going through the internet. It's one of the greatest ways that one can transport files to and from the digital space. But if you're asking, what is a Zip file and how can we use it? Well, this is what this article seeks to answer.
What is a Zip File?
A .zip file is a compressed version of a bigger folder or file. It's the same file. But think of it as arranging your clothes in a suitcase. You can't stuff them all in, you have to arrange and fold them first so that they fit. The same principle applies to .zip files. After all, smaller files are easier to disseminate compared to larger ones. And most download sites have a limit on how big one file can be when you upload it. (This is why unless it's a torrent, most downloads come in .part files that are also zipped. It's so that you can download the whole thing in bite-sized chunks at your leisure.) A lot of software manufacturers use .zip files as well to deliver their software. In essence, .zip files are like packaging. You package a file, and when it arrives, you open it and get what's inside.
What are the most common uses of zip files?
As stated, they're used to minimize and compress large files for easy downloading. After all, the usual methods of sending files online have limits on how much and what can be attached. You can't send whole folders on email for example. .zip files bypass that by turning that folder into a single file. If you've already zipped a file and it's still too big, consider using cloud-based storage. Examples of this type of storage are Dropbox, Google Chrome, and iCloud. Once you've uploaded them there, you can share folders and .zip files using URL links.
What are the ways you can zip a file?
There are many ways to make zip files. The easiest way can be done even without zip applications. Windows has the advantage in this as the OS also includes a built-in file zipper. As in you can zip files and folders in a jiffy without Winzip or other similar files. But the inbuilt compression system that Windows has can't do anything else. It's typically recommended to download a dedicated file compressor to make your life easier.
What programs allow you to zip files?
Some applications and programs allow you to zip files. And we're going to discuss them all here. Windows and Mac computers can usually open and create .zip files even without 3rd party programs. However, there are some functions of .zip files that wouldn't work without a zip program installed in your PC. Here's the ones with the overall best performance in doing so.
WinZip
The quintessential Zip manager, Winzip is almost a must-have in this day and age. As it allows you to create .zip files in a jiffy. In addition to this, Winzip can be modified to open other compressed files as well. Files like .iso's .part's and more can be opened just by Winzip. Which makes it very convenient and useful.
There are some hiccups though. One of which is that while it CAN extract a lot of compressed file types, it can't extract them as well as .zip files. An example of this would be .iso files as it needs a special type of program to extract it. Which we'll discuss in the next segment.
In addition to this, WinZip also can repair damaged or corrupted compressed files. So if your zipped file can't be extracted for some reason, you can repair the file on Winzip and try to extract it again. Usually, the file will be extracted after the repair. So the added function is a nice cherry on top of the good functionality that Winzip offers.
WinRAR
This app is like a different flavor to WinZip. But it has the same functionality. It comes with its version of a compressed file, the RAR. Which is one of the most commonplace and most used compression file type out there. And compared to other compression programs, WinRAR is a friendlier alternative to use as well. And has several key functions like a file archiver and more. Some of these functions may be locked in a paywall, but the important ones are all in the trial version as well. Which doesn't disappear even if you're not paying for anything else. Which is nice.
PowerISO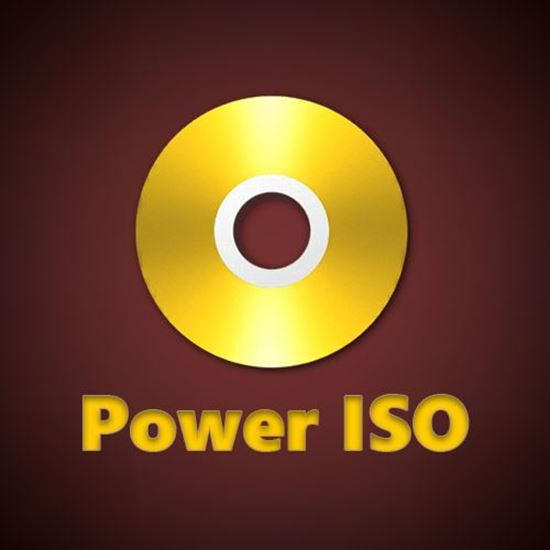 PowerISO is primarily for ISO files. But that doesn't mean it can't be used to extract zip files as well. Although, the capability to extract zip files is secondary to its main purpose. Don't let that discourage you though, since PowerISO is an incredibly reliable application. And you can't find that much fault in how it works.
7-Zip
7-Zip is an open-source software created to make and extract compressed files. In addition to this, it's open-source nature means it's completely free to commercial use. And with a 1MB download size, it's VERY easy to download as well.
Not only that but it has its file format. The 7z format's made for high compression. And can be extracted by nearly all file archiving tools. In addition to creating self-extracting 7z archives, applying password protection, and splitting a whole compressed file into parts, 7-Zip has a lot of features for an open-source application.
There's just one hiccup into this. The program cannot repair damaged archives. Which means you'll have to look for another way to repair compressed files. Other than that, 7-Zip is a reliable choice for people to get.
Ashampoo Zip Free
Ashampoo Zip Free is an alternative for Winzip that's optimized for touchscreens. Because of this, most of the features are shown upfront. Making it easier to see.
In addition to this, most of the essential stuff that a zip program needs to have are here. Archive creation, repair, multi-volume ZIP writing, and most importantly, extraction. Plus it gives you file previews before you extract archives.
Unfortunately, it doesn't have some of the more esoteric features of Winzip or 7-Zip like encryption and decryption. So more advanced users might prefer those programs. But if you're looking for something simple, then this is a great choice.
Zipware
Zipware looks like your average zip program. And in most parts, it is. The interface is simple and you can do quite a bit in the interface. But there's one thing that makes Zipware stand out.
Zipware has an inbuilt virus scanner. Any archive under 32GB will be subject to the scrutiny of Zipware's virus scanning. Now it might not be interesting to some people. but for others who like to scan their files first before opening them, this is Godsend.
Unfortunately, the good things end there. Zipware doesn't have a dedicated repair tool in its arsenal. This makes it a hard prospect when you have files you can't extract because they need to be repaired first. Other than that though? It's a solid zip program that one can use well.
PeaZip
Another zip file program is PeaZip. And like 7-Zip, it's an open-source program. With a few extra features that totals up to 10MB in its download.
A thing to note is that the standard installation of the program will make file associations and add some context menu options without asking you. If you don't want those things, select 'Custom' on the installation so that you can choose your options yourself.
Now, PeaZip is compatible with every compressed format there is. In addition to this, PeaZip has its file format: the PEA that places importance on security over compression. It also gives you optional integrity checks and authenticated encryption on the files as well. Last but not the least, it can repair files, convert archive formats, and test for errors on archives. However, it can't batch compress and watermark images. Other than that, PeaZip is another reliable option to get.
Hamster Zip Archiver
Another free alternative to WinZip, Hamster Zip Archiver is well designed if you compare it to the other programs in this list. Its straightforward navigation is helped by additional features. An example of this is a slider to adjust the compression level and the capability to upload archives to cloud services.
This simple program does have a few drawbacks though. It offers fewer options when creating compressed files. It can't create ISO's for example. And can only create Zip and 7z files. You CAN open a lot of compressed file formats though. So you got that at least.
Another thing that might draw a pet peeve would be the fact that if you update the program manually, you might be presented a few options in Russian. Which can make it a bit confusing for a lot of people. So just take care that you don't choose things that you don't want to get.
How do you convert other compressed files to zip?
Though not as widespread as zip, RAR, and 7z, other compression formats are gaining prominence in today's internet sphere. And it's practically a given that you're gonna run into one of them at one point in your life. Hell, Microsoft has already recognized the power of compression and ensured that their OS can extract and decompress files by default.
However, compression formats that aren't as widespread as the first 3 mentioned are usually unreadable by Windows. And can sometimes be mistaken for viruses. So the question now is: How can you convert these other compression files into zip, RAR, or 7z?
Well, we're going to discuss three ways to do it:
Convert between formats using an Archiver
One would think that an archiving program would allow you to convert between different compression formats. Unfortunately, the ability to do such a thing isn't that commonplace. Also, some of the more popular zip apps like 7-Zip can't convert between archive formats.
Due to this, it might be necessary to get programs like Haozip and IZArc. These programs allow you to convert a compressed file format into another file format of your choosing. Haozip, in particular, is a nice one as it can batch convert several archives into a single compressed format. In addition to this, Haozip has some good options. One of which is a skip ratio that prevents file conversion if it's bigger/close to the size of the original file, skipping, keeping or creating new passwords for archives with protection, setting the compression level, splitting files, and more.
Use a standalone archive converter
In addition to this, you can go for the standalone Archive Converter route. An example of this is ArcConvert, a free to download tool that converts archives to 45 different compression formats. These include 7z, ZIP, RAR, ISO, and more. It also supports WinRAR and WinACE. With how easy it is to use, it's a great tool to add.
Convert using an internet online service
Now if you don't want to install another compression program or archive converter, you can use the internet to do it. The only problem is that you need to depend on your internet speed for you to upload, convert, then download said file. Such services include 2zip.org which allows you to convert up to 16 different compression formats. From ZIP, 7z, JAR, TAR, RAR, and others.
What perks are there to zipping files?
In addition to compressing the file for easier storage, you can also send compressed files on the internet. This is because most sites don't accept folders, be they large or small, into their sites. Thus you can't download or send whole folders in them. Compressing these folders into a zip, RAR, or 7z format allows you to send these files to those sites. Whether to send them to someone else, for storage, and many more. In addition to this, because of the compressed nature of the files, the transfer will be a quicker affair compared to downloading said files one by one.
How can you send zipped folders/files?
There are many methods of sending zipped folders/files on the internet. The most used would be through emails. In this case, you can send compressed folders by directly sending an email to the person you're sending them to. It's a simple way to send archived files but there is a caveat: You can only send so much. Most email sites allow up to 100MB to be sent. As anything more would be pretty taxing on the servers. This brings us to the 2nd way of doing it. Downloads.
Now downloading is an easy enough affair. But putting out the archived file is where it gets a bit tricky. The first thing you need to do is to make the said file available for downloading. This is where sites like Google Drive and Dropbox come in. These sites allow you to store said files into their servers. You can then allow people the ability to access and download said files. Plus, there's no limit to how big the file would be uploaded there as well, which is a nice feature.
If you're looking for more how to guides, we've got articles that you might want to check out. These include guides on how to edit a pdf file plus how to resume download for devices.