Where the market value of augmented reality (AR) stands at $3.5 billion, there are huge expectations for upcoming AR gadgets in the near future.
Much has been said and heard about this newest technological hype, but not all are aware of what the technology is and its potential. So, to help you de-clutter the blurred image and get an answer to what augmented reality means, we take you on this journey of uncovering Augmented Reality.
What Is Augmented Reality?
As a reality driven, interactive environment, augmented reality enters the world of technology. Utilizing the data generated by a computer, AR enhances the real-time output. Unlike VR, AR does not tend to fully replace a real-time environment with a virtual one. Augmented reality is about superimposing actual life scenarios with computer-generated graphics to enhance the end-user experience.
In order words, augmented reality tends to magnify reality by manifesting technology.
Have you ever tried playing Pokémon Go or used the IKEA app to buy a piece of furniture? If yes, then you already have a pretty decent idea on, "How does augmented reality work?" And if not, then get ready for another ride.
How Does Augmented Reality Work?
Augmented Reality is all about surfacing virtual images over real-time objects and scenarios. This includes text, sound, image, and additional graphics. The superimposition is prompt and takes place when an input is received either from a camera or any sort of input device, for instance, Smart Glasses. Simultaneous integration gives the user the perception of an enhanced image, which further leads to improved engagement.
Because the user base of augmented reality keeps growing, nearly every industry is eager to tap on AR technology and harness its potential to leverage business growth.
On a deeper level, to understand AR functions, we need to know about the three emerging trends of AR technology.
SLAM – Simultaneous Localization And Mapping
An ideal way to stratify real-time objects over virtual images, SLAM is a win-win approach. It localizes the sensors adjusted in specific surroundings and at the same time, maps it with the environment's outline. SLAM is not a standalone software. Rather, it is part of a solution to complex issues. You can consider it as an algorithm that helps provide a solution to localization and mapping. Nearly, every Augmented Reality technology kit uses the SLAM functionality.
Location-based AR solutions are based on the use of GPS, accelerometer, velocity meter, and/or digital compass. Data gathered using the above sources act as the input to AR systems. Also referred to as the Markerless or GEO AR, the location-specific approach has witnessed tremendous application in real-time. This improves the overall engagement and interaction of users with Augmented Reality Data. One of the most crucial elements in the present-day world is the prevalence of inbuilt GPS in mobile devices, which further adds to the popularity of the above approach in building AR-based software solutions.
Unlike a location-driven approach, recognition based is not markerless. This uses a camera or any digital device to capture objects or augmented reality markers. They, for tracking purposes, can then be mapped. It could either a QR code or markers with features of natural tracking as used by sensors to identify or trace the same. Traced objects are then replaced with its immediate 3D view so that users can gain an enhanced vision of the same.
Retail stores have been using such an augmented reality technology. They are giving customers the freedom to walk through the store virtually and gave a glance to all items stacked. Users can enlarge, widen, and even rotate the 3D image to get a better view.
Industrial Usage Of Augmented Reality Technology
Earlier, it appeared that Virtual Reality, the sister technology of AR, will overshadow it. However, with rising industrial exposure and endless implementation, AR is fast gaining popularity, and organizations are finding benefits to using AR tools. Not only does the technology alter the way users communicate, but at the same time, it enhances underlying engagement. Shedding light on this, let's have a quick look at the real-time industrial usage of AR.
Of all the significant contributions done by AR, the technology of Viipar ranks high. The technology uses Google Glass and video support to help surgeons perform surgery. Consider a rookie surgeon performing surgery. He can use Viipar to connect with another surgeon, who can then guide him to carry out the process smoothly.
While Pokémon Go has continued to thrive in recent years, the latest addition to AR mobile gaming app library is Harry Potter's Wizard Unite. The game has an excellent user interface and augments reality in the wizardry world.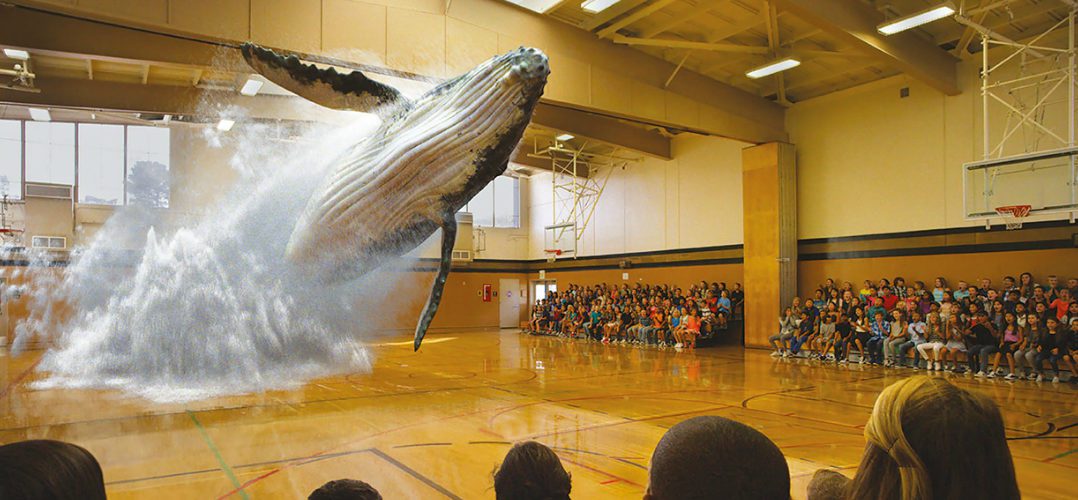 Advertising is one of the most important aspects of the retail industry, and after the inception of Augmented Reality technology, marketers now have a greater hand over the entire industry. Additionally, AR apps enable users to get a better view of the products within a store and enhance their shopping experience.
Future Scope – The Era Of Superimposition
The shift of augmented reality technology from being a science fiction to scientific realism has been huge and eye captivating. With almost every industry pacing towards the integration, everyday innovations hit the world. Augmented Reality Mobile Phones is the upcoming revolution promoting better engagement.
Added to the above are AR integration in military services to find and track enemies, in medical education to train students about human anatomy, and in manufacturing to streamline warehouse operations.
No doubt, augmented reality is the future of digitization, and we are all yet to be driven under its creativity.