Netflix is one of the most popular subscription-based streaming platforms. Thanks to Netflix, binge-watching or watching movies has become more convenient. Whether it's comedies, documentaries, sci-fi, or even anime, Netflix definitely has a plethora of options. Horror films definitely appeal to many with their creep factor, and Netflix has a huge library of choices for you to take your pick from. 
With so many options available at your fingertips, it can be hard to figure out which ones are worth your time. That's why we've done the homework for you and found the best horror movies on Netflix that should be a part of your watch list:
1. It
Without a doubt, Stephen King has a reputation for producing excellent horror movies. One such film on Netflix is It. The movie features Pennywise, a dancing clown who resides in the sewers and has a penchant for targeting children. Children who interact with the clown are eventually haunted while the ones seeking answers to this mystery are left perplexed. In 2019, It Chapter 2 was released as a sequel.
2. 1922
1922 is an adaptation of one of Stephen King's novels, released as a Netflix original movie. In this film, Wilfred James (played by Thomas Jane) is a provincial man who manipulates his son into killing his own mother. His murder motive was to eliminate her from taking her share of the family's wealth. Wilfred eventually migrated to a bigger city, leaving their farm to nothing. He and his son struggle to cope with the crime they've committed and lead a normal life as cursed murderers.
3. The Conjuring
The Conjuring kicked off as a set of horror movies based on paranormal activities. This Netflix horror movie from James Wan is based on paranormal activities that occurred in the residence of a family of seven. The previous homeowners were involved in satanic practices and sacrifices.
Due to its popularity, Conjuring has made James Wan a major director and produced multiple horror movies, such as Annabelle and The Nun, under its franchise.
4. The Conjuring 2
As a sequel to The Conjuring, The Conjuring 2 is significantly darker than its predecessor. This horror movie is based on the Amityville murderers and the lives of Lorraine and Ed, two demonologists who eventually become the prey of demonic forces residing in their home.
5. The Babysitter
McG's The Babysitter tells the story of pre-teen student Cole (Judah Lewis), who is babysat by an attractive woman named Bee (Samara Weaving). Little does he expect her to actually be the leader of a satanic cult that actively murders people and harvests blood for their rituals.  Things begin to go south for Cole when Bee murders a fellow schoolmate Samuel (Doug Haley).
This film is widely praised by critics for its "energetic direction and killer cast" that made it enjoyable despite not having an original plotline.
6. Gerald's Game
Gerald's Game features a dysfunctional couple, Jessie and Gerald, attempting to rekindle their romantic life by renting a house for the weekend. However, things are not what they expect when Gerald dies of a heart attack during a heated debate. Jessie is forced into a position where she has to face her inner demons and a looming boogeyman, which may or may not be real and only a product of her imagination. Handcuffed and unable to move, she starts hearing and seeing eerie visions and voices.
7. A Quiet Place
A Quiet Place exudes a mantra, i.e., "If they can hear you, they will hunt you." Hence, the movie title. In this film, the animal and human populations are eliminated by invisible aliens who, though blind, possess a sharp sense of hearing that they use to hunt down their prey. Watch the horror of this apocalyptic world unfold through the eyes of the Abbott family, who have built an elaborate home defense system to fend off the attacks of these malevolent creatures.
8. Insidious
Like Stephen King, James Wan is another iconic personality when it comes to producing some of the best horror movies on Netflix. Demonic possessions are elevated to the next level in Insidious, hooking you to the horrors that unfold onscreen. Insidious is a story of a boy who enters a coma and becomes a vessel for demons. A demonologist, Elise Raine, is engaged to fight back and attempt to exorcise the demons from the boy.
9. Hush
Hush is one of many horror movies on Netflix that garnered several accolades and recognitions in 2016. The story is about Madison Young, a deaf author residing in the woods alone. Her life is turned upside down when she begins to notice a masked killer who keeps stalking around her house and trying to wreak havoc. Madison has nowhere to go but fight for survival and find a way to escape.
10. Annabelle
Annabelle is infamous for being a creepy doll possessed by a powerful demon. What starts out as a rare antique doll gifted to a lady by her loving husband quickly evolves into a nightmare as the demon dwelling within begins to unleash his chaos onto the couple. Expect jump scares and spine-chilling action aplenty in this film. If you're interested in exploring Annabelle's story further, check out Annabelle: Creation, the origin tale of this possessed doll.
11. The Ritual
David Bruckner's The Ritual tells the story of Luke (Rafe Spall) and his three friends, who meet up six months after experiencing the tragic death of their friend. To heal themselves, they decide to trek in Northern Sweden to relive his death. However, a wrong turn alters their fate, as a Nordic creature emerges to haunt them.
12. Unfriended
Released in 2014, Unfriended is a unique social media-themed thriller movie, making it one of the frontrunners in new-age horror movies. The movie depicts a group of friends receiving a friend request from a friend who died of suicide. They initially think it's a prank, but things quickly spiral out of control when the account begins displaying the names of the people it's coming after. 
13. Incarnate
Incarnate depicts a mother witnessing her son possessed by a vicious demon. To save her son's life, she calls a scientist and a Vatican representative who attempt to exorcise the demon. Aaron Eckhart plays Dr. Ember, the scientist in a wheelchair, confronting the horrors of his past to help the mother save her son.
14. Veronica
Veronica is based on a true story from the Vallecas Case in 1991. This film tells the story of Estefanía Gutiérrez Lázaro, who mysteriously died after using an Ouija board. Veronica, the young teenage girl, attempted to communicate with her friend's dead boyfriend. However, things went wrong and Veronica was summoned by demons after the failed Ouija experiment.
15. The Sixth Sense
The Sixth Sense is one of the many excellent movies created by M. Night Shyamalan, an Indian-American actor, philanthropist, and filmmaker. If you are familiar with the memorable quote "I see dead people," you may have heard about The Sixth Sense. The movie depicts psychologist Malcolm Crowe (Bruce Willis) working with a young boy who can communicate with spirits.
16. Paranormal Activity
When it was first aired in 2007, Paranormal Activity stood out for its unique take on the horror genre: instead of staging a story from the third-person as conventional films do, it chose the documentary medium to create some semblance of realism. In this film, a couple sets up cameras around their home to capture paranormal activities, and the results are uncanny and discomfiting  — homeowners would feel much anxiety over the prospect of their own homes being plagued by spirits and demons.
17. Under the Shadow
Under the Shadow is set during the Iran-Iraq War in the 1980s, telling the tale of a woman living in an apartment haunted by a djinni. The terror is elevated by the reality that the world outside her apartment is as dangerous as within. During the war, Shideh deals with constant anxiety and fear of losing her husband. As a stay-at-home wife, she is forbidden by the state from working. Unfortunately, dealing with a demon infestation around her apartment won't make things better for her.
18. Shutter Island
Shutter Island depicts the tale of a U.S. Marshal who investigates the disappearance of a patient from an iconic mental institution for the criminally insane. Shutter Island has plenty of eerie and mind-blowing moments; however, it's not as sinister as other Netflix horror movies on this list. Despite that, the island itself has an extremely creepy aura.
19. Train to Busan
Train To Busan imagines a world plunged into an apocalypse as much of its population succumbs to the terror of zombification. Set in South Korea, this film will leave you breathless throughout. If you enjoyed watching World War Z and I am Legend, then you shouldn't miss Train to Busan as part of your zombie binge-watching essentials.
20. Cabin in the Woods
Regardless if there are evil scientists, monsters, and zombies, Cabin in the Woods has everything that will scare you in one excellent movie. This Netflix horror movie stars Chris Hemsworth as Curt Vaughan, with his five friends traveling in the cabin in the woods for a break. However, the holiday quickly turns into a nightmare when unknown and demonic forces try to haunt, torture, and kill everyone in the group.
21. Hereditary
Hereditary is about finding the darkest and grimmest secrets of your family's bloodline or ancestors. It involves cryptic and disturbing messages that will reveal much one doesn't know about their own bloodline. Hereditary portrays the Graham family's dilemma with their children and grandchildren finding out a satanic cult involved by their ancestors. Both critics and fans have described Hereditary as an extremely disturbing movie on an emotional level.
22. Rosemary's Baby
Rosemary's Baby is a psychological horror film in 1968 that still captures the attention of many horror aficionados nowadays. The film is about a pregnant woman's fear that a demonic cult wants to own her future baby. With creepy settings and scenes, Rosemary's Baby shouldn't be missed on the list of the best horror movies available on Netflix.
23. Velvet Buzzsaw
Considered satire rather than a horror to some, Dan Gilroy's Velvet Buzzsaw features Jake Gyllenhaal as an art critic who is involved in the auction of terrifying artwork painted by an anonymous artist. Each unknown artist may have a horrific curse associated with the paintings. How far will new talents go in the world of art? Although Velvet Buzzsaw may come off as inconsistent for some, this Netflix horror movie portrays stunning imagery and a great cast.
24. Before I Wake
Brought to you by The Haunting of Hill House's Mike Flanagan, Before I Wake tells the story of Jessie and Mark Hobson adopting a child named Cody who has the strange ability to manifest his dreams and nightmares. This all begins with Cody telling Jessie of a nightmarish creature known as the "Canker Man," followed by ephemeral butterflies flitting across the family's living room. Although this film is not one of Flanagan's strongest works, it forms the foundation for his future productions like The Haunting of Hill House and The Haunting of Bly Manor.
25. The Platform
The Platform describes the realities of a society that fell apart because of selfishness and greed. It offers an entirely new concept for a horror movie, showcasing a futuristic prison that sends a platform of food from top to bottom, floor by floor. By the time it reaches the bottom, there will be no food left for the others.
26. Orphan
Orphan depicts the story of a couple who adopted an orphan named Esther after their third child died. However, Esther isn't like any child. Though docile, she has a dark past that eventually brings trouble to the family.
27. Pan's Labyrinth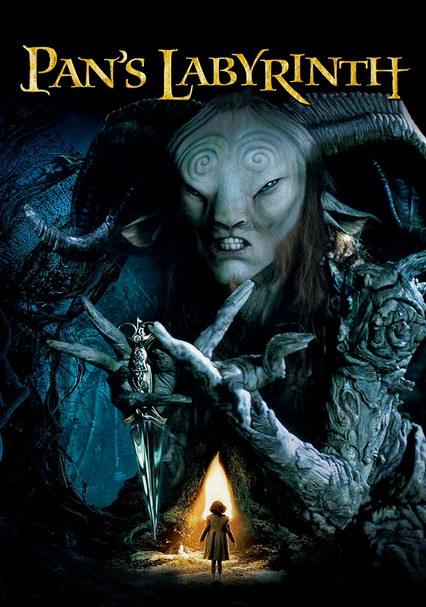 A classic gem by Guillermo Del Toro, Pan's Labyrinth is considered more of a fantasy film than horror. However, the movie is integrated with nightmare-worthy characteristics to qualify. The movie tells the tale of Ofelia and her stepfather, who was a captain during the Spanish Civil War. Pan's Labyrinth features a child-eating entity named Pale Man. Despite being a fantasy-based movie, the real monster may be an actual human figure.
28. Sweetheart
Directed by J.D. Dillard, Sweetheart is about a boat crash survivor Jenn (Keirsey Clemons) who lands on a seemingly deserted island. It doesn't take her long to realize she's not alone. During the day, she spends her days fighting for survival and looking for food and signs of life. At night, she fends against malevolent forces. A survival-themed Netflix horror movie, Sweetheart features thematically stunning and visually striking scenes. It's definitely a must-watch!
29. Cam
If you're a fan of the doppelgänger concept of Us, then you'll definitely like Cam as well. This movie tells the story of Alice Ackerman, who works as a successful camgirl on a website called FreeGirlsLive under the alias "Lola_Lola." One day, she finds herself unable to log into her account, as it has been compromised by a girl who resembles her both in appearance and studio. This leads Alice on a mission to reclaim her identity and banish her doppelgänger.
30. Child's Play
Before Annabelle, there was Chucky. Child's Play starts with a witch who possessed a doll named Chucky. Trapped in a doll's body, the malevolent force attempts to kill the boy who bought Chucky to possess him. It is definitely one of the horror movies that keep you up all night, especially if you have children and dolls at home.
31. The Ring
The Ring features videotapes with gruesome recordings with eerie endings. At the end of each videotape, the viewer will receive an unknown caller who whispers, "Seven days." The thrill begins when a journalist launches a comprehensive investigation and destroyed evil after her child watched one of the videotapes.
32. Grudge
The American adaptation of the Japanese Ju-On, The Grudge is centered around a curse that first came into being in Japan with the death of housewife Kayako Saeki. The curse later reaches the shores of America, afflicting care worker, who finds herself trapped in the curse's neverending cycle of death, hatred, and unspeakable vengeance.
33. You're Next
If you're a fan of horror movies similar to Scream or Saw, You're Next is not to be missed. The movie depicts a psychopath who brutally murders his victims and marks them with the words, "You're Next." Anyone who tries to read the markings will be killed next. The movie gets more horrifying when an entire family becomes hunted by the killer.
34. Sinister
Sinister is a movie about crime writer Ellison Oswalt investigating the mysteries of a family's murder. To understand the case, he relocates and moves into the home of the deceased family. There, he uncovers a box containing video recordings of various families' murders, including drowning, throat-slitting, hanging, arson, and even a hit-and-run with a lawnmower. His investigations will eventually lead him to encounter the spirits of the slain families.
35. His House
His House is a story of two Sudanese refugees who migrate to London only to learn that ghosts have also traveled with them. It's a disturbing and terrifying masterpiece, especially with a thought-provoking commentary regarding how much baggage people bring with them when they leave a certain place. Houses are not sinister — people usually are.
36. The Guest
The Guest is a movie about a fallen soldier who finds his way into the Peterson family. David, played by Dan Stevens, introduces himself to the family as a friend of their son who died in combat. After David was welcomed into the Peterson family's home, a series of accidental deaths occurs and is connected to his presence.
37. Don't Breathe
Don't Breathe features three friends who break into different houses and apartments, steal valuables like pieces of jewelry, and make a quick buck out of their thievery. However, their plan falls through when they become trapped in a blind man's place and one of them is murdered. They later realize that the blind man has more dark secrets to hide and the wisest thing to do is plan an escape.
38. The Invitation
The Invitation depicts the story of Eden and Will, a divorced couple who separate during the grieving phase of their son's death. After several years, Eden invites her ex-husband Will and his girlfriend one evening for dinner. Eden also introduces her new husband to her guests. However, Will's suspicions grow stronger, and he eventually realizes that the guests are soon going to be murdered.
39. Girl on the Third Floor
The classic haunted house trope continues to be effective in Girl on the Third Floor, with the film also adding its own unique spin on the formula. In this film, Don Koch (CM Punk) is depicted as a failing husband with a criminal past. He attempts to salvage his marriage by renovating a rundown Victorian home for his wife and dog. Little does he know that the house is ravaged by spirits from the past, giving him no peace in his attempt to rebuild his life.
40. Crimson Peak
Crimson Peak is a gothic horror movie directed by Guillermo Del Toro, the man behind Pan's Labyrinth. His masterpiece paved the way for horror films with a touch of the fantasy world. Although the mainstream audiences were expecting something better, a reappreciation began quickly after Crimson Peak. It is an unforgettable and gorgeous piece of work, reminding the audience of Del Toro's out-of-this-world vision for horror films.
41. The Blair Witch Project
The Blair Witch Project presents its haunting tale as a documentary captured on a portable video recorder. Set in 1994, this film sees a trio of friends—Heather Donahue, Michael C. Williams, and Joshua Leonard—hiking into the Black Hills located near Burkittsville, Maryland, to record a documentary on the legend of the Blair Witch. The more secrets they uncover, the more they fail to realize that they are also being hunted down.
42. Apostle
Directed by Gareth Edwards, Apostle depicts the story of Thomas Richardson, who travels to an island in Welsh to rescue his sister Jennifer from a remote cult. The film starts on a scary yet dreamy note, but later crescendoes into a dark, disturbing sinisterness as it edges towards the climax.
43. 10 Cloverfield Lane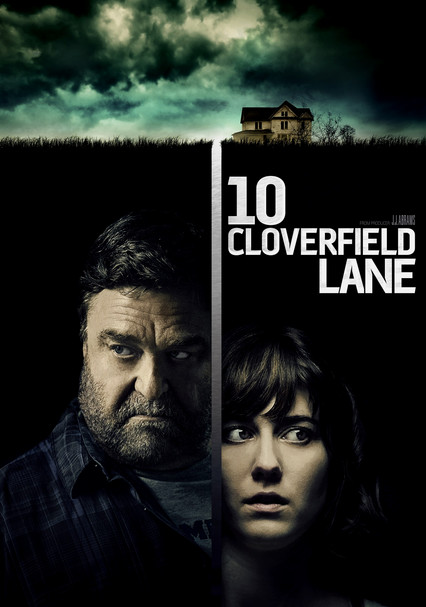 10 Cloverfield Lane is one of the most frightening post-apocalyptic world movies from the Cloverfield franchise. This title is the second one in the trilogy, where Michelle meets with an accident and is saved by Howard in an underground bunker. Here, Michelle learns that there has been a chemical fallout due to an unknown force. She quickly realizes that she is not safe in the bunker, and will work towards securing her escape.
44. Mama
If you're wondering whether ghosts have families, Mama is the answer to your bizarre question. The movie opens on a relatively innocent note — a mission to find two girls in the woods. They had survived a homicide committed by their father and lived in isolation for five years. Both girls would later come to realize that they had been taken under the protection of their mother's spirit, who would drive away anyone who dared venture close to them.
45. Piercing
An adaptation of Ryū Murakami's novel of the same name, Piercingtells the story of Reed (Christopher Abbott), a married man who is known to have murderous tendencies. Under the pretext of protecting his infant daughter from becoming a victim of his desire for murder, Reed sets out to hire a prostitute named Jackie (Mia Wasikowska) and kill her. However, Jackie is aware of his intentions from the very start and turns the tables on him.
46. Shutter
Shutter plays on the superstition that cameras wield the mysterious ability to capture souls. The film opens with Jane and her photographer boyfriend Tun getting into a car accident where they run over a woman. After they flee the scene, a ghostly apparition begins to emerge in the photos captured by Tun, whom Jane identifies as the woman they had run over. 
47. Case 39
Case 39 features a social worker who takes good care of her young client with abusive parents. However, things change as soon as she assumes guardianship of the little girl, as demons begin to hunt her down. Despite a slow storyline, Case 39 is one of the must-watch Netflix horror movies for binge-watching.
48. The Killing of a Sacred Deer
The Killing of a Sacred Deer tells the story of a man who loves to play God and eventually meets a boy who loves to play Satan. Directed by Yorgos Lanthimos, this Netflix horror movie is a twisted film that will give you enough thrills and disturbing scenes.
49. I Am the Pretty Thing That Lives in the House
Directed by Oz Perkins, I Am the Pretty Thing That Lives in the House features Ruth Wilson as Lily, a live-in nurse attending to an old, demented horror writer. Little did Lily know that the writer's home is haunted by demonic forces. The director of this movie plays with a theme that is creepier and more disturbing compared with other Netflix horror movies on his list.
50. Split
Another M. Night Shyamalan masterpiece is Split. This Netflix horror movie depicts a man with 23 unique personalities who kidnaps and confines three teenage girls in an underground facility. Over time, two of these personalities conspire to "awaken" a demonic personality who possesses superhuman strength and has cannibalistic tendencies.
51. Oculus
Oculus is split into two different time periods: 2002 and 2013. In 2002, couple Alan and Marie Russell move into a new home with their kids Tim and Kaylie. They lead a pretty mundane life until Alan purchases an antique mirror for his office. Unbeknownst to the family, the mirror is cursed and would come to warp Alan and Marie's minds. The couple would eventually die, leaving their kids to take up the mantle and investigate the mirror as adults in 2013.
52. He Never Died
He Never Dieddepicts the tale of an immortal hermit named Jack who self-isolates to protect both himself and the people around him. Things change when he finds himself getting close to someone.
53. The Collector
The Collector depicts a man troubled with too many debts, eventually deciding to break into a mansion to steal its valuables. However, luck isn't on his side as another mysterious masked burglar has already trespassed the mansion. The masked man has also built fatal traps for others.
54. Oxygen
Alexandre Aja brings you another thriller film Oxygen as a follow-up to Crawl. This French-language thriller film opens with Elizabeth Hansen (Mélanie Laurent) gaining consciousness in a cryogenic chamber with no idea how she got in and no recollection of her own identity. Before running out of oxygen, Elizabeth must regain her memory to escape from her nightmare.
55. Scream
Scream features Sidney, who tries to investigate and track down her mother's murderer after similar killings occurred. It is definitely a thriller movie, providing a stockpot of hair-raising scenarios where you wouldn't want to blink an eye even for a second.
56.Cadaver
If you want a different flavor to your horror movie experience, add Cadaver to your watchlist. It is a unique Norwegian horror movie with a post-apocalyptic theme, depicting a future with scant resources that people will do anything just to have. It features a family of three to an event at an eerie hotel with a sinister reputation.
57. Cargo
Cargo is another zombie-themed horror movie available on Netflix starring Martin Freeman as a man who lost his wife due to a morbid infection. However, he must also save his life before he also gets infected. He only has two days until he will become one of the zombies wreaking havoc around Australia. Aside from the thriller genre, Cargo also speaks of sacrifice as the main character finds an appropriate haven for his young daughter.
58. Creep 2
Before watching Creep 2, you should watch the prequel Creep to get the whole story. Regardless, both Creep and Creep 2 are equally sensational and terrifying. Dave deals with the set of video recordings containing murders from Creep and eventually the friend who murders him after revealing his true character. Another videographer also finds out about the video recordings and must escape the same fate as Dave before she will end up as part of the video recordings.
59. Ravenous
Zombie films are a dime a dozen these days, but Ravenous stands out from the rest with its philosophical take on the meaning of life while also retaining its integrity as a horror film. Set in an apocalyptic rural Quebec beset by a zombie plague, the majority of the human population has been wiped out. The story is primarily told through the eyes of Bonin and his friend Vézina, who initially copes with the disaster by making light of their situation.
60. Berlin Syndrome
Starring Teresa Palmer, Berlin Syndrome is an intense thriller movie about an Australian photojournalist who travels to Germany to meet a handsome young man. Both are involved in a night of passion. After waking up the next morning, Clare finds herself unable to leave his apartment. Now, a passionate holiday has turned into an obsessive relationship. Memorable and tense, it's one of the best hidden gems that you can stream on Netflix.
Final Word
We've curated the 60 best horror movies on Netflix for your horror binge-watching essentials. Can't find your favorite Netflix horror movies on the list? Chances are, we haven't watched them yet and come up with our verdict.
Are there any horror movies that you can't seem to get over with on Netflix? Feel free to comment on some of the best horror movies on Netflix we may have missed.