Technological disruption is at the peak with many promising artificial intelligence projects surfacing in 2019. So, it's time that entrepreneurs consider this to be a matter of grave concern and shift their focus from counting profits to enhancing business processes in order to count on customer experience. 
Ok, this might sound so little vague. As digital transformation includes multiple technologies and it is not easy for any to embed all. Hence, to stay at the forefront we will start with one technology that encapsulates all the present-day technological transitions. Yes, that's what we mean when we put AI into the picture.
True that the technology have had stayed for more than a decade, but it is recently that technology has catapulted in the industry. According to the Economist, AI has the potential to create an economic value worth $2.7 trillion when integrated into the field of logistics, sales, and marketing.
A renowned scientist, Andrew Ng, believes the onset of Artificial Intelligence to be the same as the discovery of electricity. Both are huge within their spectrum and only after that I read his interview, I got to thinking that indeed, artificial intelligence is the hot topic of discussion in the industrial town.
Keeping this as the bottom, we would now shift our focus on the top AI projects, you as an entrepreneur, should keep an eye upon.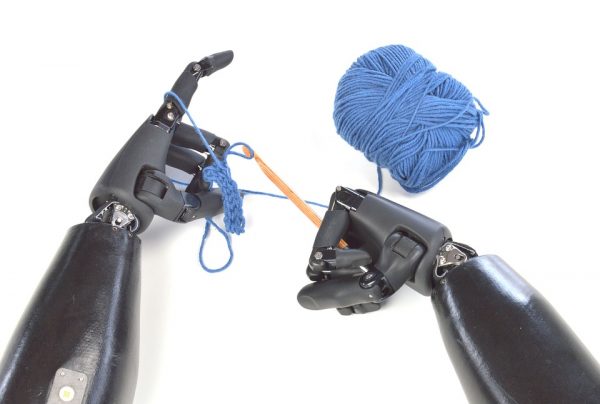 Top 10 Artificial Intelligence Projects In 2019 
With 80% of the enterprises investing in Artificial Intelligence Projects and another 30% planning to further expand their AI spectrum, the gamut of Artificial intelligence and AI projects is huge. And today, we seek to dive into this sea of technology and see the most promising Artificial Intelligence projects, upscaling in 2019.
1. IBM Watson – Encapsulating All
The first and the most promising AI and machine learning project, IBM's Watson is used by many across the industry. From healthcare to banking, finance, and eCommerce, IBM Watson has endless usage.
Toronto Raptors is one of the major investors in this artificial intelligence project. The team uses it to predict which players should the team play with. It helps the management analyze the potential of each player along with the skills gap, negating the weakest and recruiting the top ones.
2. Tesla – Smartness On Drive
Self-driving or as the technological world deems it, autonomous cars have been grabbing significant traction. While others have been still working on getting the technology right and running on street's Tesla has emerged to be the forerunner with its AI-powered self-driving cars navigating smoothly on roads.
The AutoPilot feature in Tesla, along with its self predictive capabilities, embedded within makes it one of the most important artificial intelligence projects of 2019.
3. EdgeCase – CX To Be A New Brand
A machine learning project basically meant as the eCommerce tool which helps store managers use predictive analytics and behavioral insights to improve the quality of customer service. This helps them enhance conversion rates.
4. Alexa – Be My Guest
Amazon is shining and sparkling in all sectors of technology. From embedding Autonomous robots to having its first Amazon Go store, the company never fails to amaze its users. This time it's Alexa and its AI-based voice assistant that has found shelter in approximately every house in the US and penetrating deep within the lives of all.
With its Conversational AI platform, Amazon is working on giving the assistant a farm more directed approach layered over a human touch. No doubt, there are many inline but what demarcates Amazon's Alexa from others is the fact that this is an open-source AI project and easily accessible to developers, worldwide.
5. Pandora – Musical DNA
Similar to the Netflix initiative of rendering customer-driven services, Pandora is also an AI project. It gains insights on the user's choices and preferences to serve them with their likes, segmented based on audiophiles, musicians, mood, etc.
6. Alpha Go – Gaming As You Like
The fusion of the top two technologies, Alpha Go is the machine learning project layered over artificial intelligence and the offshoot of Google's DeepMind learning.
The idea is backed up by the board game Go. This project aims to draft a working model where AI-driven programs can compete and defeat human players. It is surprising enough to have a self-learning technology that can think like a human and act as an opponent.
Back in 2015, the game turned out to be the first computer-driven program to beat a human. However, the developers saw the need for improvising the space with greater moves and further, add-ons. Sooner would we witness a world where AI could actively augment the cognitive abilities of a human?
7. Capsule Network – Replicating Human Brain
The capsule neural network qualitatively is different from the network of habitual convolution. This works by processing visual information in a manner the same as the human brain. Further, the network does not require huge data influx reducing errors by 50%.
8. Netflix – Know Me Better
Rewind a decade and imagine having an entertainment company that would know more about your likes than your partner and auto fetch programs based on the same. Weird? Thinking we are mad? Yes, we would agree! But today,  all that seemed to be fiction is now a reality.
With implementation machine learning projects, artificial intelligence has the capability to learn and predict users' behavior. This can be then used to segment shows and channels based on the user's likes and past interactions, feeding them exactly what they expect. And Netflix has been successful in adopting this within its workforce to get closer to their users and build a relationship of trust. Truly, AI is on the rise.
9. Effect.AI – Blockchain Ecosystem
Effect.AI is a decentralized platform that helps develop artificial intelligence technologies for the service sector that uses artificial intelligence. Tailored to influence everyday life along with economic processes, the Effect.AI project, aims at building a viable ecosystem based on blockchain.
10. Google Brain – Let Me Help You
Regarded as one of the top firms investing billions in technology, Google set up deep learning and AI-based research team back in 2010. The team embraces flexibility as developers are free to add any or many Artificial intelligence projects. Hence, Google is able to gain a cutting edge in the competitive market.
One of the prime results has been the Google assistant, much like Amazon's Alexa or Microsoft's Cortona. Another initiative by Google Brain has been the integration of a messaging tool, Smart Reply within Gmail or messaging app in Android OS.