Robots Podcast #234: IASP 2016 (Part 2 of 3): Trik Embedded Platform, with Roman Luchin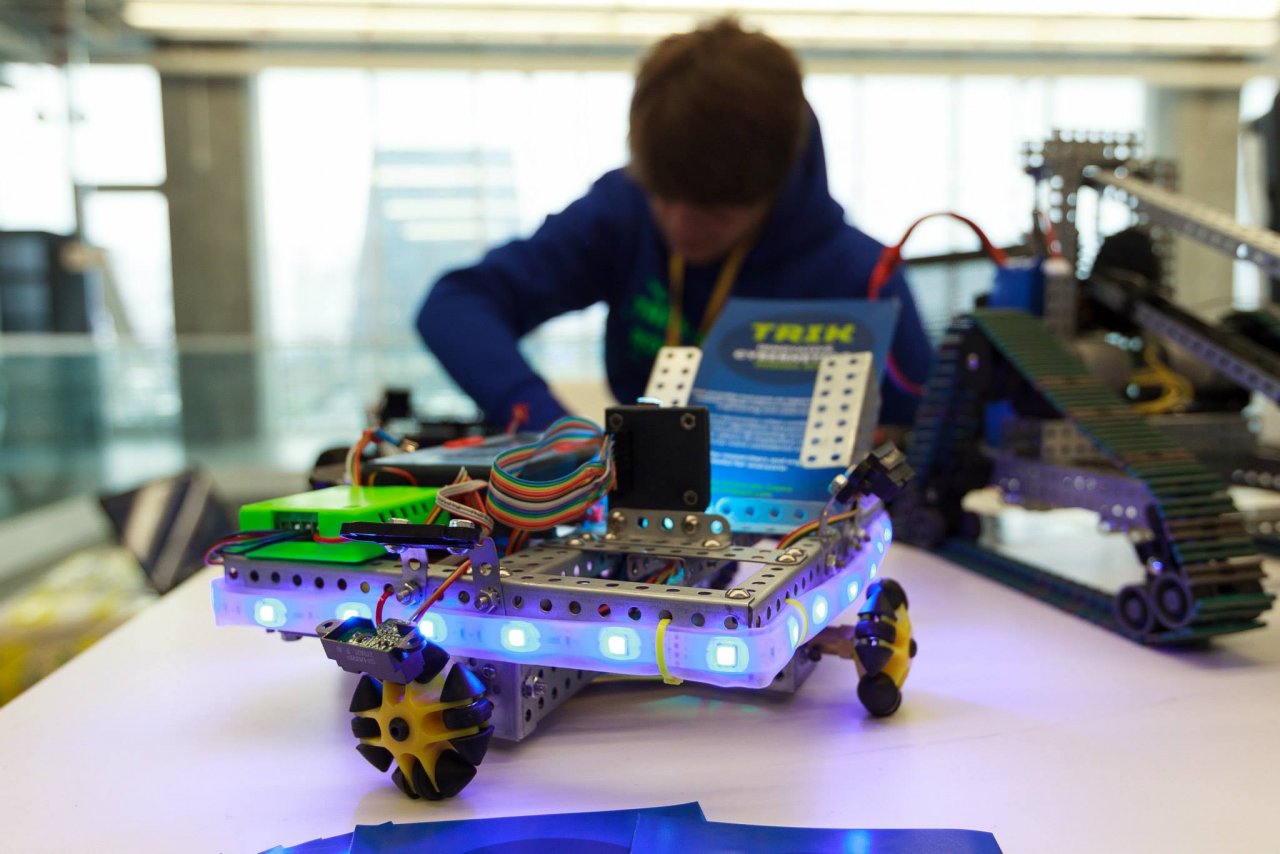 In this episode, Audrow Nash and Christina Brester conduct interviews at the 2016 International Association of Science Parks and Areas of Innovation conference in Moscow, Russia. They speak with Roman Luchin, CEO of CyberTech Labs., about a robotics development platform called Trik. Trik is intended to be an intermediate step when learning about robotics between Lego Mindstorms and programming on an embedded platform. Trik allows users to program with a graphical interface by ordering blocks. These blocks contain code in several common programming languages (python, F#, Pascal, etc.) and the code can be modified directly.
This is the second of three interviews from the conference.